7 minute read
6 Ways to Solve the Last-Mile Delivery Problem in 2023
The last-mile delivery problem is a major challenge for shipping companies. See the best solutions for it here!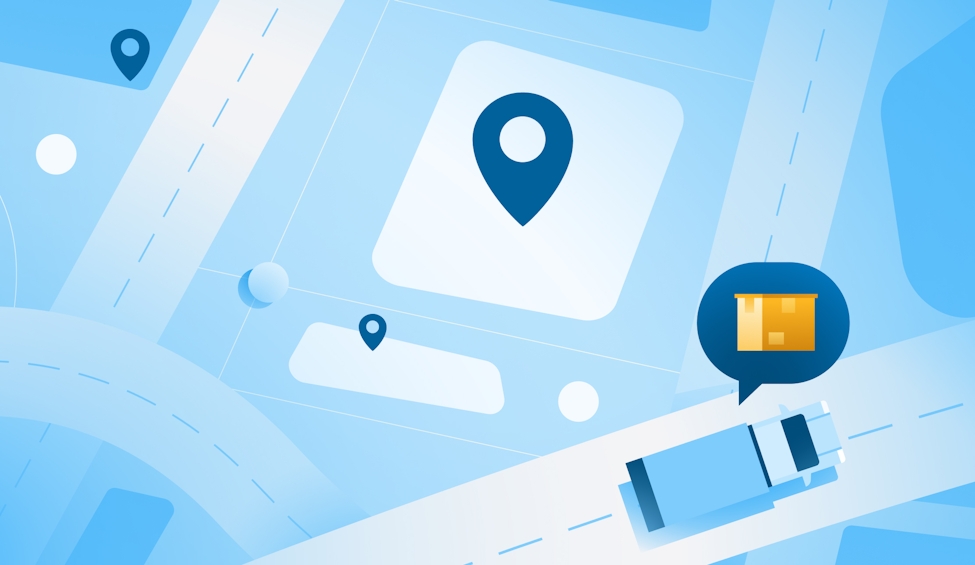 Are you looking for new ways to solve the old last-mile problem? Save an hour a day with Circuit for Teams!
Top competitors in the eCommerce market attract customers with fast deliveries. How will your team manage the last-mile delivery problem to keep up? Check out these solutions.
Let's start with Amazon, which dominates the eCommerce market. None of its competitors are even close.
One big reason is that it offers same-day delivery. Some packages arrive in just two hours.
Can your business do the same?
Delivery time can set your place in the market. The days of patiently waiting for packages to arrive in a week or two are long gone.
So why haven't more companies followed in Amazon's footsteps? The easy answers are time and money.
Amazon's success reflects billions of dollars and years invested in the last-mile problem. Its solution combines in-house drivers, independent contractors, and partnerships with logistics companies.
Most businesses do not have the resources to rival a company owned by the third-wealthiest man in the world. So, what can you do to remain competitive?
Key takeaways:
TL;DR?
Last-mile delivery challenges are complex. I'll break them into the most important things to know.
Here are the basics:
Companies spend more than half of their transportation costs on last-mile delivery logistics.
Drivers and dispatchers can redesign delivery routes to make them more cost-effective.
Customers value fast deliveries and real-time updates.
Effective last-mile solutions include plans for reverse logistics.
Automation solves most last-mile delivery challenges.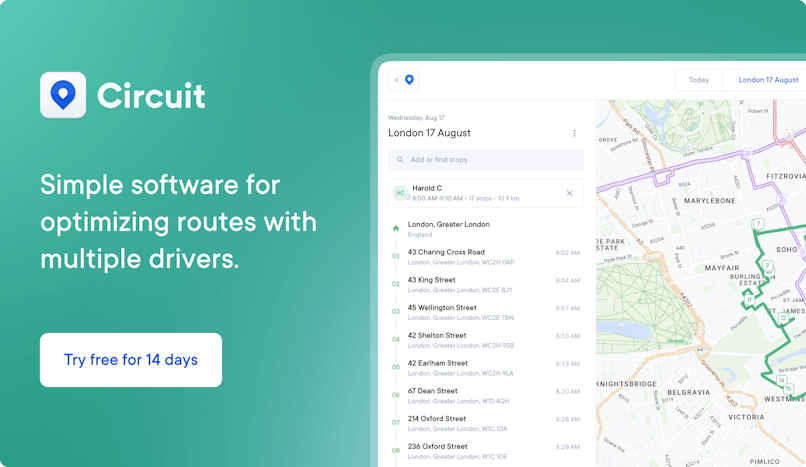 What is the last-mile delivery problem?
The last-mile delivery problem describes the challenge of dropping off low-volume orders at multiple addresses on time. 
Operational costs are high unless managers learn to manage this last leg of the supply chain.
How much is the cost of delivery?
Companies spend 53 percent of shipping costs on last-mile delivery. It's also the most time-consuming aspect of logistics.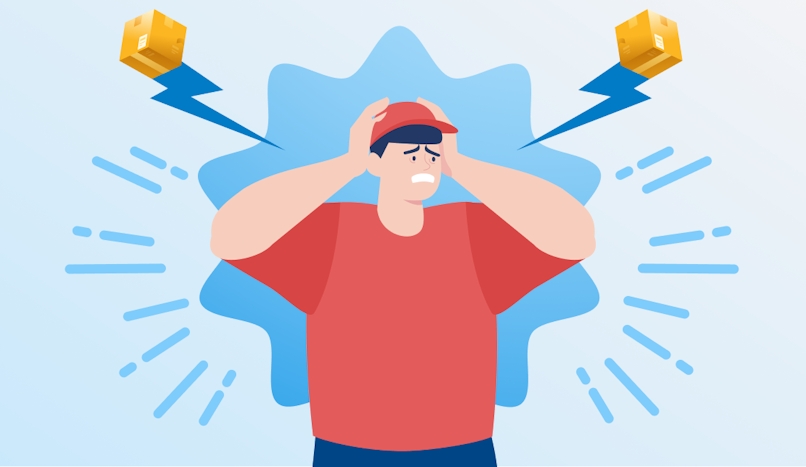 An example of the last-mile delivery problem
Jamie works for Prep Pro, a food-prepping company. It makes healthy, homemade meals for busy professionals and delivers them to the customers' doorsteps.
Jamie has 80 deliveries across 70 addresses. The food is perishable, so the pressure is on.
He is in charge of a ten-mile radius in an urban area. His boss wants him to deliver according to when people place their orders.
Jamie makes the first five deliveries in the same general location. But then he realizes the sixth delivery is in the direction of the first one, now eight miles in the opposite direction.
Traveling this distance costs him an hour in morning traffic. After two deliveries in the location, he realizes the next four deliveries are seven miles back in the direction he just left.
This ping-pong approach to delivery continues until Jamie makes it to the end of his shift with four remaining packages.
The map shows the following three stops are 45 minutes away in rush-hour evening traffic. The last one is in the opposite direction as the office.
He calls his boss and explains the dilemma. The boss approves two hours of overtime to deliver the last four items, which increases the total cost.
There's still one problem, though. The deliveries will now fall outside the company's promise: "At your door by 4!"
6 Ways to solve the last-mile delivery problem in 2023
The last-mile delivery problem isn't new for online retailers, but the old solutions won't yield satisfactory results. 
You need innovative solutions resulting from prioritizing convenience, speed, and cost savings.
1. Give customers live updates
Customers like to know what's going on with their deliveries. Real-time is the golden standard.
It benefits everyone involved.
Most importantly, customers can set realistic expectations about when to expect their packages. 
Meanwhile, delivery drivers can focus on work as the software automates live updates.
Live tracking and real-time notifications build trust and a positive customer experience. 
Customers also feel more satisfied when they have trustworthy information about when to expect deliveries.
This is a win-win for both the customer and your business.
2. Consider customer-warehouse proximity 
It's not rocket science.
The closer your fulfillment centers are to your customers, the more you save on time and transportation costs.
Drivers can cover more space in less time — and the lower fuel costs sound pretty good, too.
More companies now seek sustainable solutions, such as electric delivery vehicles or micro transportation. Closer proximity makes it easier to use these and other green initiatives.
You likely won't have distribution centers close to all of your customers. Start by prioritizing locations in urban areas with a lot of customers.
3. Optimize your return logistics process 
Returns are an unfortunate but common part of online shopping. It's also one of the top areas for minimizing losses.
Why is that?
Returns can increase operational costs if mismanaged.
Make sure the return costs are low enough to justify accepting the product. Otherwise, it defeats the purpose.
Also, prioritize convenience and simplicity for the customer. A smooth return process could move that customer to give your business another chance down the road.
Leverage these Circuit for Teams features to transform your reverse logistics:
Automate the process of initiating a return on the customer's end and re-stocking the returned product to reduce labor costs.
Automatically notify your customers of available pickup times.
Add return pickups to automated driver routes to streamline the return process.
4. Record shipping data and search for inefficiencies 
The real game changers in any industry are proactive.
You become proactive by looking for problems before they show up or get worse.
Don't wait until problems create bottlenecks in your delivery schedules. Take a good look at the shipping data.
Use technology to help you analyze the information and plan for seasonal changes. Break the data down into regions and periods to boost your chances of pinpointing problems.
For example, you may realize that you have inadequate staffing or vehicle management during peak seasons and dips.
Once you identify issues, find solutions that tackle the source. Be open to redesigning your work processes if it means big savings in cost and time.
Instead of maintaining high staff levels for what-if situations, time seasonal spikes and dips and hire accordingly. 
Consider hiring temporary workers and freelance delivery drivers before peak season begins. Then, return to regular staff levels during normal operation levels.
5. Use pickup and dropoff locations
You've likely heard of Amazon lockers.
If you haven't, here's the deal: Customers can ask Amazon to deliver packages to public lockers nearby instead of to their home addresses.
Why would people choose this delivery option? Isn't convenience the point?
Yes, and sometimes home delivery isn't convenient.
Some people might need to pick up last-minute packages while driving across the country. Others might worry about porch pirates during the holidays.
Lockers can benefit your business, too. They reduce last-mile stops by turning several final destinations into one.
6. Implement a crowdsourced delivery model
Companies like Postmates, Uber Eats, and DoorDash have already shown the viability of crowdsourcing delivery through their app-based platforms. 
You can leverage similar technology to crowdsource deliveries by partnering with local drivers or delivery companies. 
By tapping into a network of independent drivers, you can increase your delivery capacity and flexibility, while also reducing your overhead costs. 
You can also offer incentives to drivers for timely deliveries or for covering certain areas that are traditionally difficult to reach.
However, it's important to carefully vet participants to ensure packages are being delivered safely and securely.
What are the benefits of an effective last-mile solution?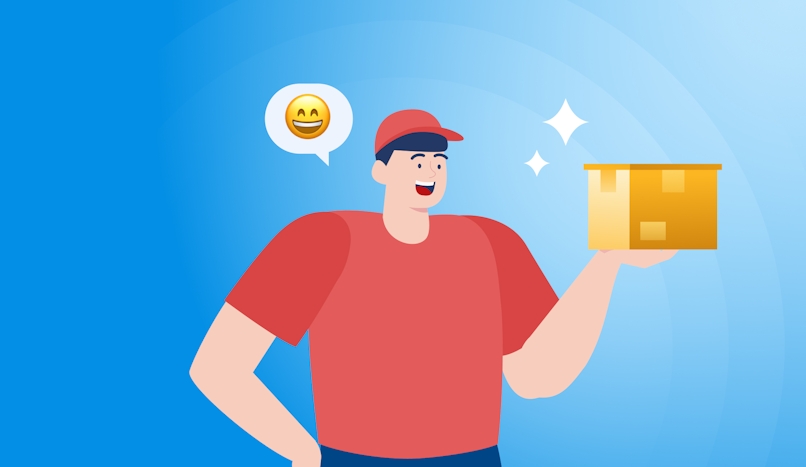 The main benefits are obvious enough.
You want to save time.
You want to save money.
Who doesn't?
But this is only the tip of the iceberg. Check out all the additional ways you can benefit from creating a genius last-mile strategy:
Improved end-to-end transparency. Transparency is an excellent way to manage customer expectations. You'll also get detailed updates to track your drivers along their routes.
Automated delivery routes. Spend less time planning and more time delivering. Circuit for Teams can streamline the route-planning process.
Greener delivery management. Reduce your carbon footprint. Efficient delivery routes make it feasible to use smaller teams and electric vehicles.
Faster delivery times. Catch up to Amazon with its overnight and same-day delivery schedules. Customers love getting their orders even quicker.
Higher delivery productivity. Using Circuit for Teams to automate routes gets rid of inefficiency and leads to more successful dropoffs. That boosts productivity without causing delivery driver burnout.
Low-cost return options. Recoup the loss of a failed delivery by minimizing return costs. You can keep profit margins high if you pull it off.
Easier delivery scaling. Are you expecting more orders at certain times of the week or season? Route-planning software makes anticipating, planning, and handling these spikes easier.
Better customer experience. Timely deliveries, fewer delivery attempts, and next-day service can increase customer satisfaction. This can generate free, positive PR for your business.
Bigger profit margins. Lower costs and greater productivity can only mean more profits. Faster and better service also attract more loyal customers.
Effective 3PL management. If third-person logistics (3PL) is your field, a solid last-mile strategy can make or break your order fulfillment business. It sets your couriers apart from the competition.
Use Circuit for Teams to optimize your last-mile delivery process
Last-mile logistics is an expensive problem. But you don't need to be Jeff Bezos to come up with an effective solution.
Bots aren't coming for your job as a driver anytime soon.
But they can make your work a lot easier.
Here are some ways our customers unlock the full power of Circuit for Teams:
Create and assign detailed routes. Circuit for Teams takes all the guesswork out of who should go where and when. It automatically finds the most effective and efficient route.
Make last-minute route edits. Run into traffic between delivery stops? Make changes to get around deadlocks or account for detours.
Set dynamic stop milestones. Track route stops and view status icons. This is a critical feature for dispatchers.
Automate real-time updates. Customers can also get real-time updates for a great delivery experience. They can use these notifications to better prepare for package acceptance.
Document proof of delivery. Teams can turn POD on and off, or only select it for specific stops. Drivers can use photos, signatures, or names for paperless ePOD.
Use these features and more to cut in-house delivery costs by 20 percent. 
Are you ready to get started? Choose your Circuit for Teams plan today.