7 minute read
How to Properly Check References When Hiring a Delivery Driver
Checking references can help build a strong delivery team. Here's what you should know about delivery driver reference checks.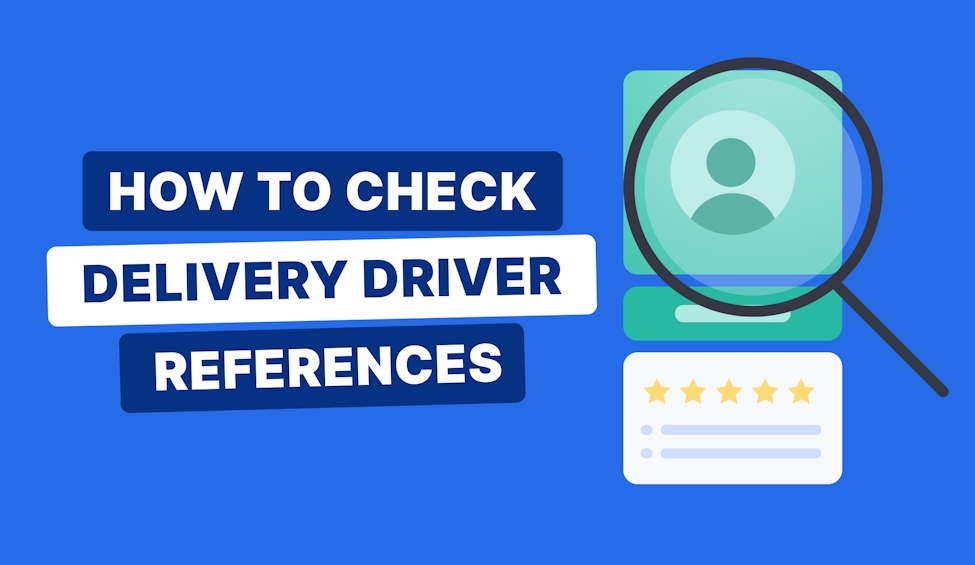 After you've hired your team of drivers, make managing them a breeze with Circuit for Teams.
Building a delivery driver team involves several steps — from posting the right job ad to doing interviews (hint: We take you through the whole recruitment process).
One important step you don't want to skip? Checking candidate references. 
You want to make sure the candidate is who they say they are and that they don't have anything in their background that could put your business at risk. 
Plus, if they don't actually know how to drive — well, that's really, really bad.
Checking references involves contacting and getting feedback from people the candidate lists as references on their application.
But at what point should you contact references, and what are you legally allowed to ask them (yep, there are limits)?
This post covers all the essential information.
Below, I talk about why it's so important to check references and take you through a step-by-step process for checking references.
I also mention some other types of checks worth running on drivers. Let's get to it.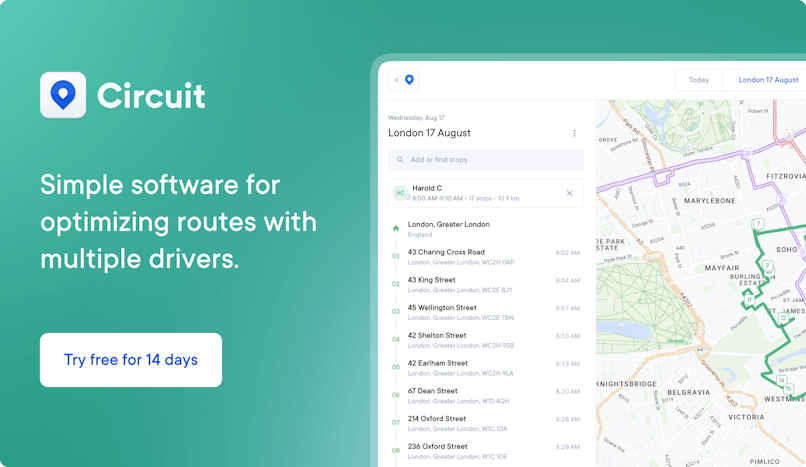 Why it's important to check job candidate references
Checking candidate references takes extra time and energy on your part.
So, why bother? After all, you could just hire a driving team based on their resume and interviews only. 
Is reference checking really necessary?
Sorry to break it to you, but this is a step you shouldn't skip.
First, checking references allows you to verify a candidate's background and experience.
For example, if they say they worked as a delivery driver for a local restaurant for two years, you want to confirm that to be true. 
If it isn't, they're less experienced than you think and may need more delivery driver training. 
This also allows you to test a person's trustworthiness. If a candidate lies about a role on their resume, for example, a simple reference check can often reveal the truth.
If you catch a candidate in a lie through a reference check, you have proof that they aren't honest or trustworthy. 
You probably don't want to hire them in the first place.
After all, you want delivery drivers you can rely on to do their job correctly.
Honest and trustworthy delivery drivers are essential, since these professionals have access to people's packages and envelopes. 
You don't want to wonder if you have drivers who will steal on the job, for instance.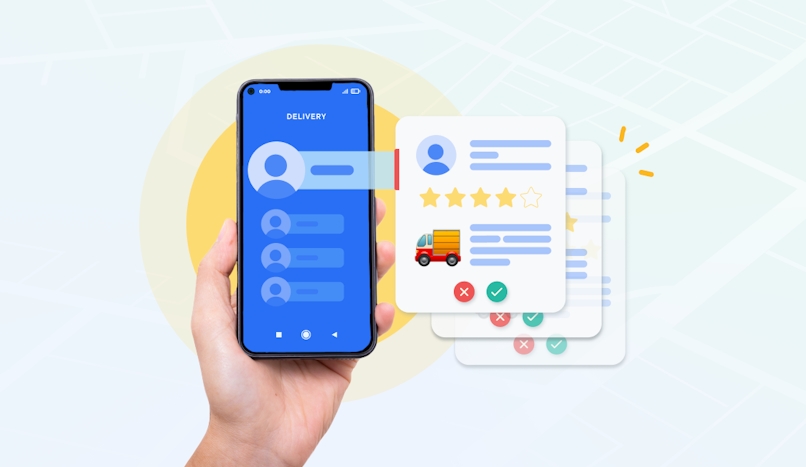 How to check references when hiring a delivery driver
Checking references can give you greater confidence when building your team of delivery drivers. Here's how to do it the right way.
Come up with questions to ask the candidate's references 
Prepare a list of questions before reaching out to a reference. Note that federal and state laws govern what you can and can't ask.
For example, under federal anti-discrimination law, you can't ask details about a person's national origin, age, religion, or sex because the information could lead to biased hiring.
States also have specific rules.
For instance, in Colorado, a prospective employer can ask about work-related habits, reasons for termination, eligibility for rehire, knowledge and skills, and job performance. 
But in Illinois, a prospective employer can only ask about job performance.
NOLO has a roundup with the legal references for each state.
With these limitations in mind, come up with a list of questions. Examples might include:
Time on the job: When did they work for the company/person, in what role, and for how long? This lets you verify their basic driving experience.
Reliability and punctuality: Were they on time for shifts? Did they ever not show up?
Customer complaints: Were there any issues? How did they handle them? Dealing with difficult customers can prevent losing customers and even boost customer loyalty (learn how to deal with tough customers).
Driving experience: Did they have any accidents? What vehicles did they drive? Were they able to deal with heavy traffic?
Customer service skills: Were they friendly and attentive to customers? How did they show this?
Job performance: Did they complete deliveries correctly and on time? What tools did they use to be efficient? (Bonus points if the reference mentions Circuit for Teams.)
You want to treat each candidate equally in the background check process, so ask the same list of questions each time.
Contact the candidate's references 
Ask your potential hire for references and the contact information of these references — an email and business phone number are good. 
You can do this after the interview.
Tell your potential hire that you plan to contact their references. This way, they can alert the people you might contact.
You may want to start with a brief introductory email explaining your relationship to the job candidate and stating that the candidate listed the person as a reference. Something like:
Dear XX,
I'm contacting you because [Candidate's Name] listed you as a reference on a job application. If you have time for a quick phone call to discuss [Candidate's Name]'s work for you, I'd appreciate it. Feel free to let me know when to best reach you.
Thank you,
[Your Name, Title, and Company]
You can then follow up with a phone call at a time that's convenient for the reference.
Record and review the responses 
Take notes of the reference's responses during your call. 
One way to do this is to create a hiring matrix.
This is a document template with a grid of all the questions you want to ask and points you want to cover. Learn more about how to make one.
You can then make sure you're asking the same questions for each reference check.
After completing the reference checks, compare the hiring matrices to narrow your list of top candidates.
If you have a human resources (HR) team, you can go over the details with them and decide who to hire together.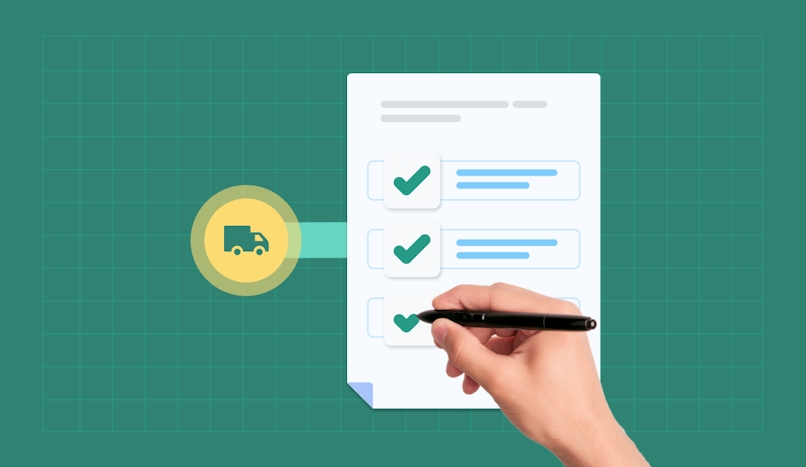 Other driver background checks you shouldn't forget
Checking references is a great way to make sure that delivery drivers are honest about their past work experience. This can help you hire trustworthy and reliable people who aren't lying about their backgrounds.
There are other types of background checks you may also want to think about to help protect your business.
Some other types of employment background checks to consider include:
Make sure you follow the relevant laws if you decide to carry out these extra steps.
For example, according to the Federal Trade Commission's (FTC) Consumer Advice branch, you must notify potential employees before carrying out a background check.
They must agree to the background check in writing. 
You also have to give them a copy of the results and the contact details of the agency that performed the check.
Note that you can face legal action if you don't follow these rules. 
Trucking companies have been sued for this very reason!
How Circuit for Teams can help you manage your team of delivery drivers
Hiring reliable drivers is one of the most important steps when starting a courier business. 
Reference checks are just one part of the pre-screening process when building your team.
Checking references lets you make hiring decisions with confidence, as you can be sure that your drivers are as experienced, reliable, and honest as they report.
Your pre-employment hiring process can also benefit from other checks, like a criminal background screening and driving record check. 
The above guide has the information you need to competently vet potential new hires.
Once you've hired your team of drivers, you want to do all you can to make sure they succeed. 
Our guides to training delivery drivers and managing delivery drivers can help.
Another thing you can do to help your drivers thrive: Use Circuit for Teams.
With Circuit for Teams, you can plan delivery drivers' routes quickly and with the fastest order of stops. Drivers can access routes on their mobile phones, checking their progress in real time.
Meanwhile, you can track driver progress using GPS technology.
Circuit for Teams also offers other perks to help make drivers' jobs easier, like a package finder and proof-of-delivery feature. 
Your drivers can also use the app to set delivery time windows for customers.