7 minute read
Teach Your Team: How to Be a Good Delivery Driver
Learn the four key skills of good drivers that our survey respondents identified, along with how you can use technology to improve them across your team.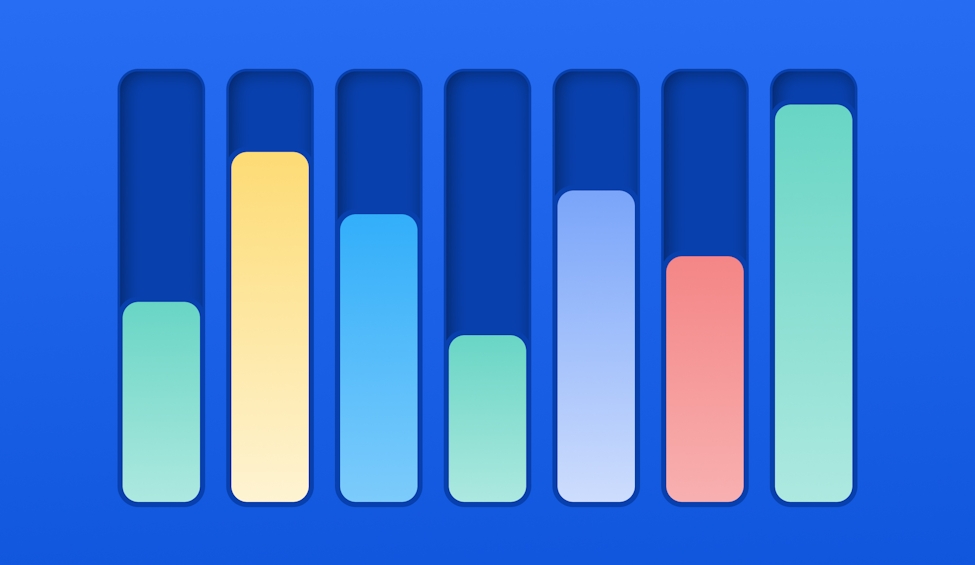 A good delivery driver is critical for any delivery business. A bad delivery — like finding your package was left out in the rain or receiving your package hours late — can quickly sour the customer experience. This leads to complaints, costly re-deliveries, and lost business.
To help retain your clients, while keeping your business profitable, you want your driver making deliveries quickly and professionally. But what are the specific traits that can help turn a regular Joe into a great delivery driver?
To answer that question, we surveyed dozens of delivery companies. Their drivers have years of combined experience working full-time delivery routes and have a real-world understanding of what makes good delivery drivers stand out from the rest.
Their responses have given us a roadmap your drivers can follow to improve their own delivery performance.
In this post, we'll look at the four key skills of good drivers that our respondents identified, along with how you can use technology to improve them across your team (not in order of importance):
Note: If you manage a delivery team, and you want to improve your drivers' performance while making deliveries faster and more efficient, sign up for a free trial of Circuit for Teams.
1. Accuracy and Attention to Detail: "Double Check Everything"
According to our survey, a good delivery driver has an eye for detail and is very organized — before and during their route.
Over 75% of respondents mentioned 'reliability', 'precision', 'accuracy', and 'being detail-oriented' as a must, with one respondent even noting it was, "crucial to double check everything."
Similar traits are also brought up in a guest post written by YouTuber Pete the Courier Driver, where he discusses multi-drop delivery habits he developed over his career, such as double checking your route and loading your cargo strategically.
This need to make sure everything is organized and checked starts before drivers even pick up their packages and set out on their delivery route.
You don't want your drivers to rush their deliveries, as much as you want them to plan their stops efficiently and complete them accurately. Before they leave they need to check they have the correct…
Packages
Names and addresses for each delivery, and
Driving instructions to get to every stop on their route
Without getting all of these specifics right ahead of time, they will be setting themselves up for misdeliveries, delays, customer complaints, and costly redeliveries.
As a delivery team manager, you can avoid wasting time and money by giving your drivers practical tools to prevent this from happening in the first place.
Circuit for Teams automates several organizational processes for delivery drivers, making it easier to set them up for consistently successful deliveries using the following tools:
Spreadsheet Import for Accurate Delivery Addresses
Dispatchers and driver team managers can upload a spreadsheet of customer names and delivery addresses (for example, from an eCommerce website) into the Circuit for Teams web app.
That list is automatically sent to the Circuit driver app, so drivers don't risk making mistakes by manually inputting addresses into another routing tool, while also avoiding the extra hassle and time it takes to do so one by one.
(Though drivers can add extra addresses on the go if the need arises.)

AI-driven Route Calculation and Optimization for More Efficient Deliveries
Circuit calculates the best and fastest route to cover all the delivery addresses in each driver's delivery area in just a few moments.
ETAs give you accurate estimates for delivery times and how long a route will take to drive.
Accurate Driving Instructions to Avoid Wrong Turns
Our software generates accurate driving instructions and sends them to your delivery drivers to use with their favorite maps app (Apple Maps, Waze, Google Maps, etc.) on their smartphone.
They don't need to download any new mapping apps or refer to printed driving instructions as they drive.
Circuit seamlessly communicates the route to the chosen maps app so drivers can focus on safe driving and keeping up with delivery times.
2. Speed Coupled with Efficiency
Making deliveries as fast as possible was mentioned by over 80% of our survey respondents, but many added that safety and efficiency are needed alongside speed.
As one respondent put it: "Be on time to start work, drive safely, but be fast and efficient in delivering."
The Circuit route optimization tool calculates the fastest and most efficient route for deliveries within a couple of minutes of inputting delivery addresses.
Drivers don't need to go through the hassle of mentally working out an efficient route, which they can't guarantee will be the fastest.
On top of that, they can even take on a route in a delivery area they haven't been to before, safe in the knowledge that Circuit will keep their delivery service on track.
Using Circuit, drivers can be sure their delivery route will be the shortest and most efficient to cover all their stops.
On average, drivers using Circuit finish their routes one hour faster per day than before they started using it. In some cases, couriers using Circuit can even double the number of packages they deliver in a day.
Circuit also keeps deliveries fast, efficient, and safe by:
Adapting Routes in Real Time to Reduce Delays
Because Circuit changes routes in real time — based on evolving traffic conditions — drivers don't have the stress of figuring out an alternative route or a shortcut on their own. The best route is automatically updated.
Tracking Driver Location on the Go
Drivers don't need to take cell phone calls from dispatchers asking where they are along their route, when they expect to make the next delivery, or when they'll be finished for the day.
These interruptions add extra time to a delivery route and slow down deliveries.
The web app gives dispatchers and team managers all this information about each drivers' whereabouts on a route map, along with ETAs for the next stop and every stop after that.
Capturing Electronic Proof of Delivery for Faster Drop Offs
By taking a photo of where a package has been left, which is sent in a notification to the recipient, drivers can reduce the time they spend at a stop when the customer isn't around to take delivery of their package.
Because Circuit automates many of the processes that a driver would otherwise have to deal with, like communicating directly with dispatchers and customers, or waiting for customers to show up, drivers can get through their route faster and more efficiently.
By reducing delays, drivers are less stressed and time pressured, which means they can concentrate on driving safely.
For more in-depth advice on this topic, read our post on how to help your delivery drivers get faster.
3. Top-Notch Communication Skills
According to our survey respondents, a great delivery driver prioritizes good communication. Good communication involves the delivery company and the customer.
As one survey respondent put it when asked about good tips for being the best delivery driver, "Good communication between the driver, the company, and the customer is essential."
By sending automatic recipient notifications, Circuit for Teams takes care of most of the communication needed between the delivery company and the customer, which frees up delivery drivers for other important tasks.
Taking Care of Customer Communication to Free Up Time for Drivers
Automatic recipient notifications let customers know when their package will arrive and sends updates when delivery times change.
This means customers don't need to contact dispatchers or drivers to ask when their package will arrive and drivers don't need to pull over to take calls.
With these automatic ETA alerts, sent as an email and/or sms, drivers are also less likely to have to wait around for customers to show up when they deliver a package since the customer has been given an accurate delivery time.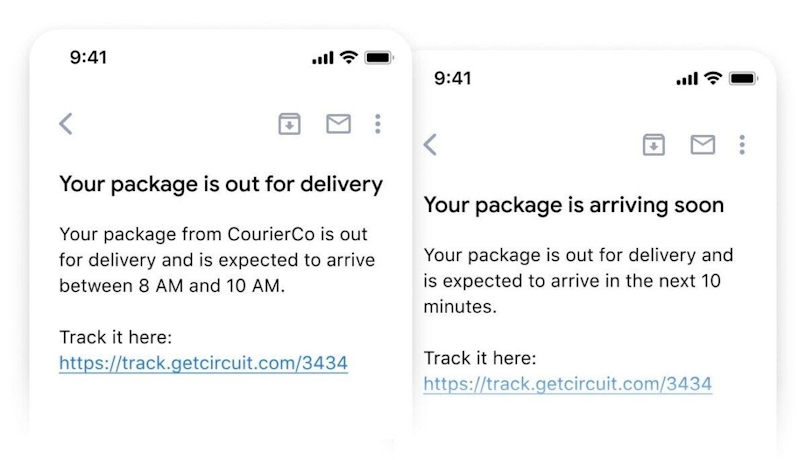 Uploading Delivery Records into the Cloud for Future Reference
All delivery records generated using Circuit for Teams are stored in the cloud, including proof of delivery documents.
This is a great feature because now you can reference delivery information at a later date, which is helpful in case a customer asks about their delivery or you need to confirm that a package was signed for.
An added bonus is that drivers don't have to save multiple pieces of paper that can easily be lost; they aren't personally responsible for electronic documentation stored on their own devices.
Our platform handles the storage process — making it more reliable and secure, and makes this one less detail for drivers to worry about.
4. Excellence in Customer Service
A focus on excellent customer service was something that almost 100% of our survey respondents said was an important skill for a good delivery driver.
Some of the responses included, "Be kind to customers, aim to serve," "Pay attention to the needs of the customer, be patient with everyone," and, "Wait for your client with a smile, even if they are late."
Making the best possible impression is vital because delivery drivers represent the last interaction the customer has with the delivery company.
You can get them off to a good start with uniform company vehicles and attire (if possible), but even the best logo isn't as effective as a good attitude, positive outlook, and excellent communication skills.
Hopefully your drivers already have those qualities, but whether they do or not, they're more likely to have the patience needed to be courteous if they're given all the other tools they need to keep the job going smoothly.
Because Circuit for Teams manages all the hard work of avoiding heavy traffic, reducing delays, and calculating exactly when a delivery service will be finished, drivers don't feel like they are in a rush and can take a little more time to be nice to customers, which makes for an overall more positive customer experience.
If you manage a delivery team and you want to improve your drivers' performance while making deliveries faster and more efficient, sign up for a free trial of Circuit for Teams.