6 minute read
Does FedEx Hire People With a Record?
FedEx hires people with criminal backgrounds on a case-by-case basis. Get the details here.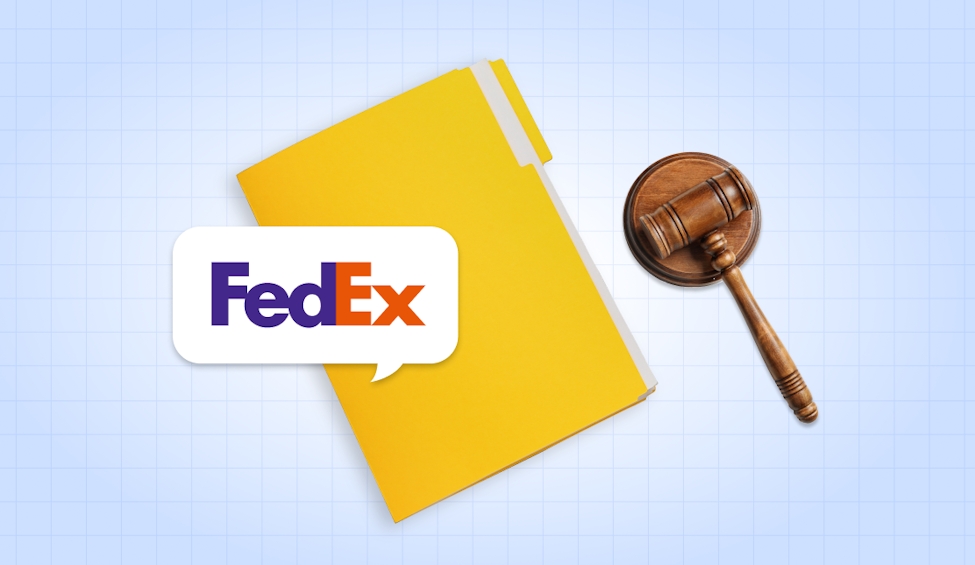 Federal Express (FedEx) hires people with a criminal record on a case-by-case basis. The company considers the type and degree of crime when making hiring decisions. 
Of course, this is just one of the many factors the company considers when making hiring choices.
The harsh truth is that a criminal history can make it a lot harder to get a job. 
One study shows that nearly half of unemployed men in the United States have a record. 
Clearly, this black mark from your past can stand in the way of success.
But don't give up — because there are options.
FedEx is one employer that hires people with a criminal record. They won't just toss your application in the trash if you have something in your past!
I explain the company's hiring practices for individuals with criminal records and discuss its background check policy.
Does FedEx hire felons?
Yes, FedEx hires people with felony convictions on their criminal record. 
However, the company considers the type of crime when making a hiring decision. 
They also consider the type of job you're applying for and how your felony could affect it.
For example, someone with a history of theft convictions may have trouble getting a job in a warehouse, where they have access to goods they could theoretically steal. 
Meanwhile, someone with a DUI may have trouble getting a job as a delivery driver.
Does FedEx hire people with misdemeanors? 
According to applicants on Indeed, FedEx hires people with misdemeanors. But decisions are made on a case-by-case basis.
Again, the type of job you're applying for and the nature of your criminal record can decide the outcome. 
For example, someone with a disorderly conduct charge may not land a role as a delivery driver.
What can disqualify you from working at FedEx?
When doing a background check, FedEx considers things like the number of offenses and each conviction's date and type.
They may also consider prison time or parole completed. 
Showing you've paid your penance and changed may help get you a second chance.
Technically speaking, FedEx doesn't discriminate based on a person's background (they aren't legally allowed to — more on that below).
But certain criminal charges might make it harder to get a job with the company, such as:
Theft. Charges related to theft, embezzlement, shoplifting, robbery, or similar may make it hard to get hired as a package or material handler in the warehouse. The company wants to keep its goods safe and needs trustworthy workers. So, they might hesitate to hire someone with this past.
Drunk driving. A charge of driving under the influence (DUI) can make getting hired as a FedEx driver difficult. According to legal experts, the company could be held liable if one of its truck drivers is in an accident. So, of course, they don't want to risk a delivery driver getting into a crash. Unfortunately, a bad driving record can make an applicant seem like a risk.
Non-criminal reasons. FedEx may also disqualify people from hiring for non-criminal reasons. For example, all employees must agree to a non-compete clause regarding "outside engagements." This means team members can't take additional employment with an outside entity if that activity will interfere with their "primary business loyalty" and job duties for FedEx. This language doesn't expressly say, "Hey, you can't also work for UPS if you work for us!" but it does hint that doing so could be a problem.
Want to know if you can drive for multiple services at the same time (and which ones allow it)? Check out our post on the topic.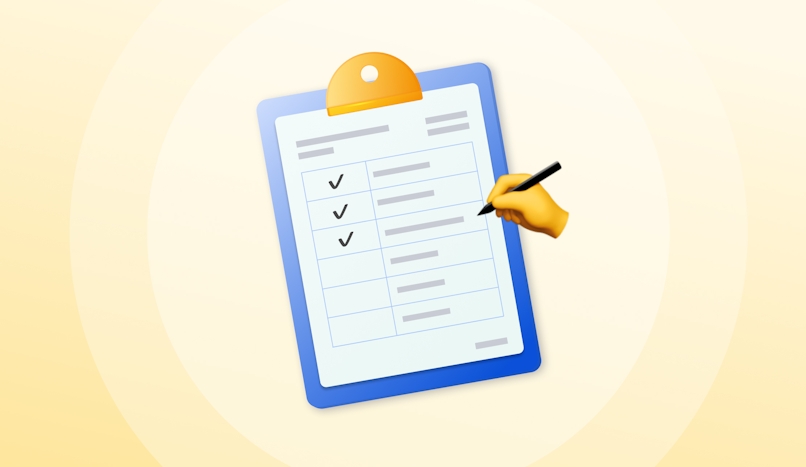 Does FedEx do background checks?
Sorry to burst your bubble, but FedEx does background checks on all applicants. And they use that information as part of their hiring decision. 
BUT, that information isn't the only factor impacting hiring. 
That said, FedEx can NOT use the results of your criminal background check to illegally discriminate against you based on race, sex, religion, or ethnicity. 
The company has even faced discrimination lawsuits as a result of alleged discriminatory hiring practices that didn't give people a fair chance.
Understanding your rights when it comes to criminal background checks is helpful, whether you're applying for FedEx or another employer. 
Under US law, any potential employer must get your written permission before running a background check on you. 
They're also required to give you a copy of the background check report and a "Summary of Rights," with details on how to contact the background reporting company they used.
What does a FedEx background check cover? 
The type of background check FedEx does depends on the position you're seeking.
For example, if you're applying for a job as a package handler, they'll probably check for all prior criminal convictions.
Meanwhile, if you want to be a driver, they may verify that you have a valid driver's license (makes sense!) and also check your driving record. 
In this case, a DUI or reckless driving charge might prevent you from getting hired — it's FedEx's ass on the line, after all. 
Warehouse workers and other pros are also subject to drug tests (more on that in the next section).
Does FedEx drug test? 
Yes, FedEx requires a drug test before hiring anyone.
They're looking for illicit substances, including marijuana, methamphetamines, and cocaine. 
FedEx may even take back a tentative job offer if the drug screening is positive.
Why the drug test?
The company wants to make sure employees are trustworthy and in good standing with the law. If they employ someone who's breaking laws, it can reflect badly on the company's reputation.
And customers might go running into the arms of a competitor if they find out!
Also, drug use can cause problems in the workplace, increasing the risk of hazards or making it unsafe.
For example, a person under the influence of drugs may not make the best decisions or may be more likely to take risks — FedEx isn't looking for an Evel Knievel. 
Drug use can also play a role in damaged FedEx property and goods, from vehicles to packages.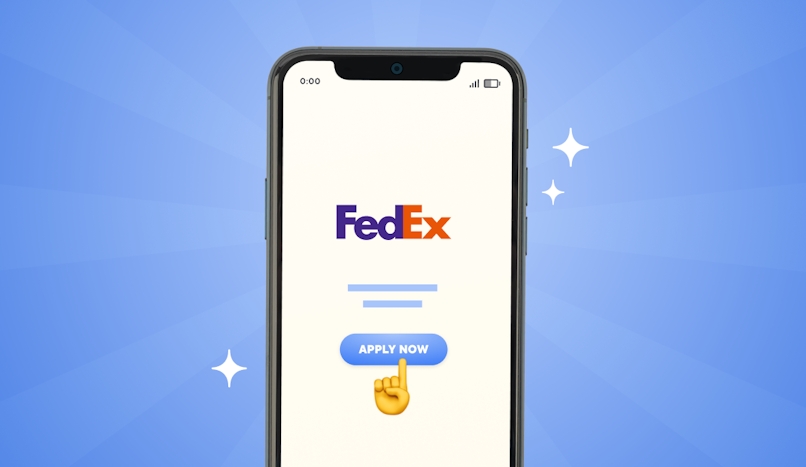 How to apply for jobs at FedEx with a criminal record
FedEx applicants go through the same process, whether they have a criminal history or not. 
You can apply for all FedEx jobs, including FedEx Express and FedEx Ground, through the company's central careers portal.
You can find all kinds of job opportunities, from entry-level positions to senior-level FedEx employee roles. 
Search based on location, title, and keywords.
You can start the online application process once you find a job you like. FedEx will ask for some basic details, like your work history and educational background.
Depending on the first step, you might have a job interview with a hiring manager. This is an opportunity for them to get to know you better and make sure you're a good fit with the company.
(We've got a handy guide on what to wear to your job interview.)
Assuming the interview process goes well, you may have to go through a background check and drug test. 
FedEx will also check your driving history if you're applying for a driving job.
FedEx has helpful tips for acing the application process on its website, including practical details like what to put on your resume and interview tips. They even recommend sending a thank-you note after your interview.
We've also got the scoop on how to apply as a FedEx delivery driver and how much they make. 
Succeed in your new delivery job with help from Circuit Route Planner
Getting a job isn't always easy if you have a criminal record. 
However, don't give up! Employers are out there, even if you have a black mark on your past.
Federal Express is a delivery services provider that hires people with a criminal past on a case-by-case basis. 
But certain offenses may limit employment opportunities.
For example, a DUI can make it hard to get a driving job.
If you get a job with FedEx, you want to make the most of it. 
Circuit Route Planner can help by mapping out the fastest sequence of delivery stops for you.
The driver app connects with GPS and map technology to find the fastest routes for you, saving you time and stress — and helping you avoid hurdles like traffic congestion.
Circuit Route Planner also has other functions that can simplify your day-to-day driving job, like a package finder and proof-of-delivery feature. Customers can also get real-time notifications about when to expect their packages.