6 minute read
UPS Delivery Drivers: How Much They Make and How to Apply
UPS has been delivering packages for over a century, and jobs are in high demand. Find out how much UPS delivery drivers make.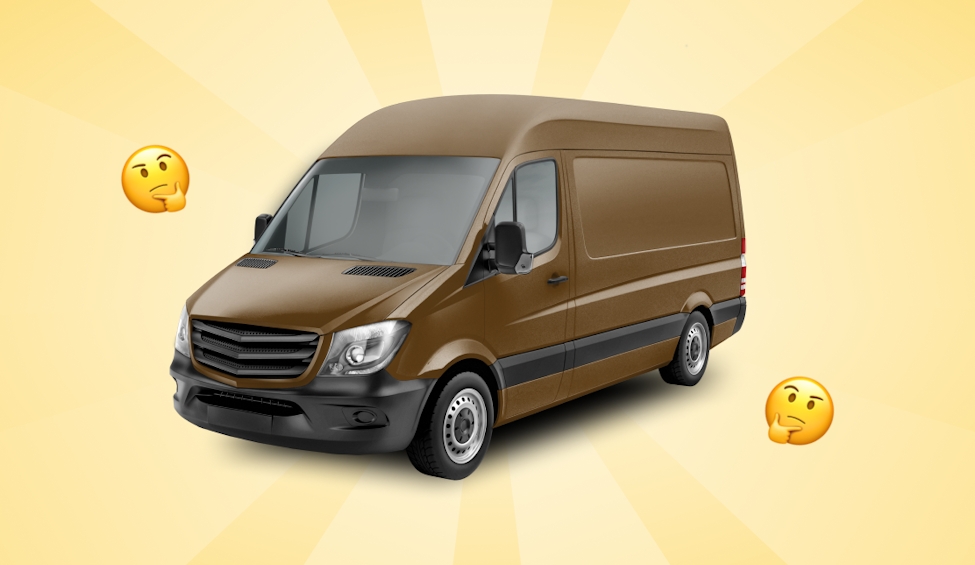 UPS has plenty of opportunities for eager delivery drivers. To help you make deliveries faster, check out Circuit Route Planner.
United Parcel Service (better known as UPS) is one of the biggest logistics companies in the United States.
Established as a supply chain and shipping company in 1907, UPS has grown to become a Fortune 500 company — not to mention one of the world's largest shipping service suppliers.
Needless to say, if you're considering joining UPS as a delivery driver, you've made a great choice. 
This well-established company offers plenty of opportunities all across the U.S. (and even worldwide), so you're sure to find a fitting gig.
Bonus points: If brown is your color, you will love the UPS uniform! 
The company is known for its brown trucks and uniforms. In the 2000s, they even had an ad campaign with the slogan, "What can Brown do for you?"
If you're considering becoming a UPS delivery driver to earn some extra cash, you're probably less concerned with the uniforms and more worried about how much you'll make. 
Just what does a UPS delivery driver earn?
This article gives you the inside info on UPS delivery driver salaries in the United States and the United Kingdom. Read on for details about expected earnings, plus practical tips for getting a UPS job.
How much do UPS delivery drivers make?
We get it: If you're going through the trouble of applying for a job, you want to be sure that it will be worth your while. 
That's why you're here, right? To find out what UPS drivers make.
Unfortunately, we've got to deliver a hard truth: There is no set number when it comes to UPS delivery driver earnings. 
The fact is that a driver's pay depends on various details, from their location to how many hours per week they work. For example, full-time drivers are at the higher end of the payscale than those working part time.
That said, we can give you a rough estimate of what drivers earn in two key markets: the U.S. and the U.K. Read on to get a general idea of average UPS driver salaries in these regions.
UPS delivery driver salaries in the United States 
According to Indeed.com, the typical UPS salary range for drivers in the U.S. is $20.62 per hour. The overall earnings bracket for delivery drivers has a significant range, however, from $10.45 to $32.95 per hour.
Why is there such a large gap? Location, location, location! 
Top-paying cities for delivery drivers in the U.S. include New York City; Denver, Colorado; and Chicago, Illinois.
UPS delivery driver salaries in the United Kingdom 
Bad news for delivery drivers in the U.K. — you'll be earning a bit less than your U.S. counterparts. 
According to Indeed.com, the national average salary for UPS drivers in the U.K. is £12.34 per hour. That's about $16.16 USD.
Like the U.S., you can expect higher earnings in larger cities where courier demand is greater. 
London, Manchester, and Birmingham are some bigger areas where you can expect to earn more.
How to apply for UPS delivery driver positions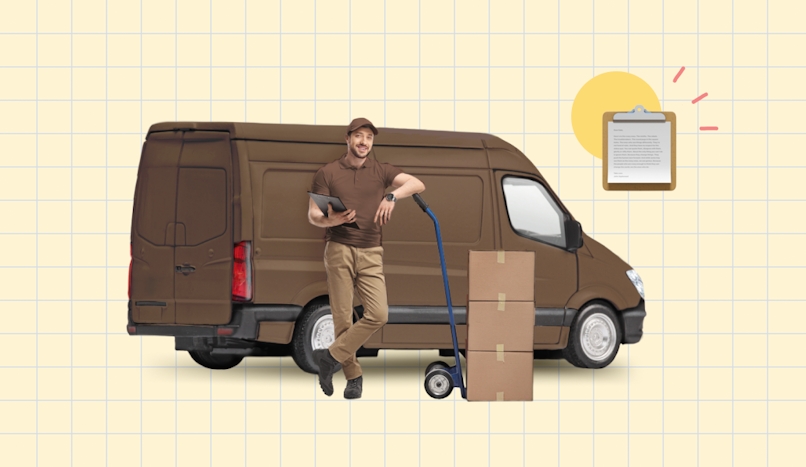 Ready for a job with UPS? 
You can apply directly through the UPS careers page, setting up a single profile that you can then use to apply for open roles as they become available.
You'll find various UPS jobs to choose from, including package delivery driver, tractor-trailer driver, freight driver, and personal vehicle driver. Take your time browsing jobs according to the categories you are most interested in.
For example, if you love interacting with people, you might like a personal vehicle driver or a package delivery driver job. They both require daily customer interactions. 
If you're not really a social butterfly, you might want to drive a tractor-trailer instead. There's no daily customer interaction needed so small talk isn't required (phew)!
Of course, keep in mind that each job title has its own requirements in terms of credentials and qualifications. For example, some roles may require a commercial driver's license (CDL) — more on that below.
Is it hard to become a UPS driver? 
UPS jobs are popular among delivery professionals because of the good benefits they offer, so they aren't the easiest to get. 
That said, job availability varies according to location and area demand.
Getting a job as an entry-level package handler is generally easier than getting a job as a driver. You may want to take this path if you don't have any formal delivery experience. 
Many drivers start at lower-level jobs and work their way up, as UPS often hires from the inside.
Once you submit your application online, human resources (HR) will reach out if they're interested. You may then need to go through an interview process, first with HR and then with a manager.
To get the job, you'll also have to submit relevant paperwork. For example, you'll need a CDL if you're applying to be a tractor-trailer truck driver.
Do you need a CDL to drive for UPS? 
You'll need a CDL if you want to work as a tractor-trailer driver or freight driver, but it isn't necessary for a package delivery driver or personal vehicle driver (although you'll still need a valid driver's license).
Be aware, though, that getting a CDL is a bit more extensive than getting a regular license. Among other things, you'll need to complete an approved training course, pass a medical exam, and complete a CDL knowledge test.
Why the additional hurdles to clear? 
Driving a tractor-trailer or freight truck is a lot different from driving a car! 
A CDL proves that you have hard knowledge and practical skills to drive a large vehicle without hurting yourself or others on the road.
Once you have your CDL in hand, you can consider becoming a UPS truck driver. Individuals with more years of experience tend to get these roles — but they definitely pay good money. 
In short, going through the trouble of getting a CDL is well worth it.
What benefits do UPS drivers typically get?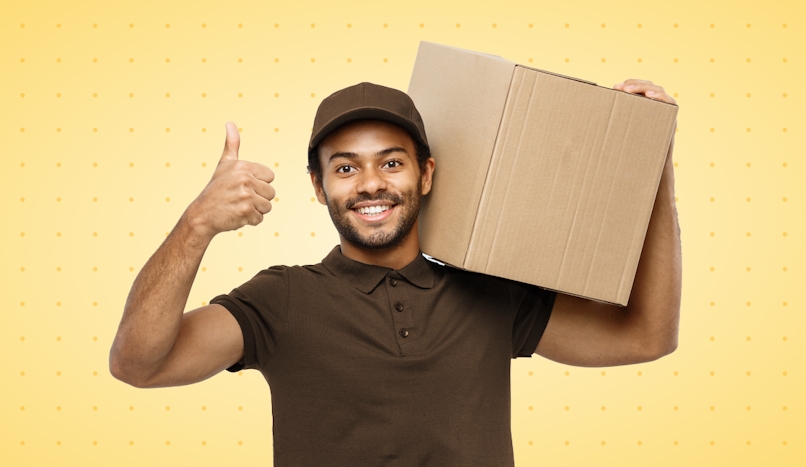 When scoping out UPS driver jobs, the first thing you'll pay attention to is salary — obviously! 
While cold hard cash is an important consideration, it's not the only point to think about. UPS also offers some great benefits that make it a desirable employer (which helps explain the popularity of UPS gigs).
Here are some of the benefits UPS employees may get, depending on their role, location, years with the company, and seniority:
Health insurance, including vision and dental coverage
Family health and welfare coverage, so your loved ones are also included
Retirement planning through a 401(k), which allows you to put aside pre-tax income
Life insurance, so you can be sure your loved ones are cared for financially if something happens to you
Paid vacation, at least two weeks, plus additional paid time off and family leave
Employee discount on stock purchases
Working as a UPS driver can be a physically demanding job. It's important to have benefits like health insurance that allow you to take care of yourself.
How Circuit Route Planner makes driving faster and easier
As a delivery driver, you'll want to make sure you can make your deliveries quickly. This will help you stay on schedule, keeping your customers — and your bosses — happy with your performance.
Plus, when you complete your route quickly, you can finish your shift sooner and get home faster — and who doesn't want that? 
No matter how much you love your delivery driving job, odds are you'd rather be binging Netflix than lugging packages, right?
To make sure you can get to your couch (or wherever you're happiest) sooner, try Circuit Route Planner. This multi-stop route planner app optimizes your delivery stops for you, saving you time.
You can link Circuit to your favorite map app, like Google Maps, and get real-time traffic data, so you can skip traffic jams and find the fastest route every time. 
Circuit Route Planner also allows you to update your route throughout the day. The app will automatically adjust your entire route if you have to add a stop.
Delivery drivers also love Circuit for its other handy functions, like being able to keep delivery notes, set delivery time frames, and give proof of delivery.