7 minute read
FedEx Delivery Drivers: How Much They Make and How to Apply
How much do FedEx delivery drivers make? We've got the answer plus details like benefits and the hiring process.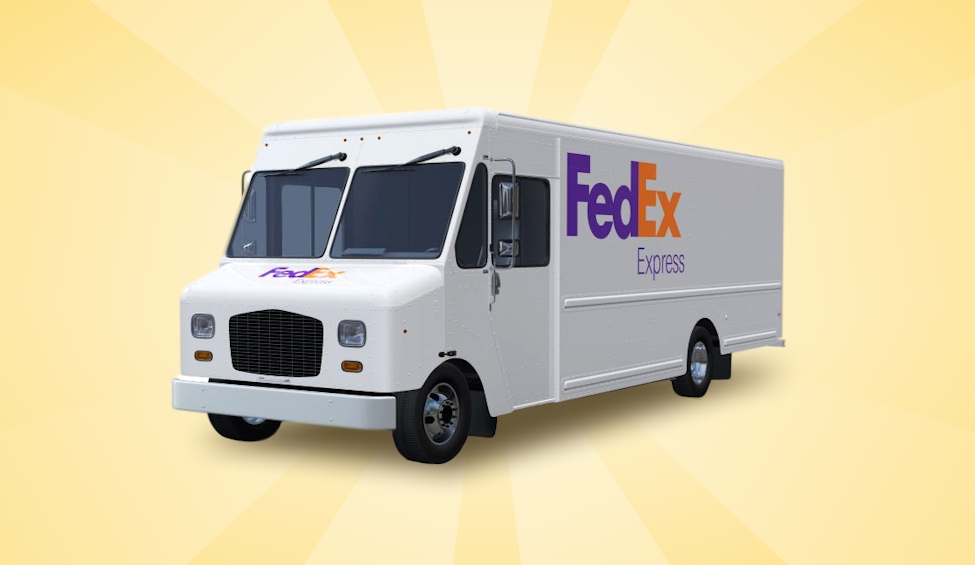 Think a job as a FedEx driver might be for you? Here are the facts you need! Once you've got the gig, make it a cinch with Circuit Route Planner.
If you want to take your delivery driver career to the next level, you'll want to consider a job with FedEx! 
With roots dating back to 1973, this logistics company knows a thing or two about reliable delivery service — and their drivers reap the rewards.
Translation? This delivery job pays good money! 
Plus, FedEx covers many expenses associated with a delivery driver job, like the truck and uniform — saving you from paying out of pocket and stress. You can even get perks like discounts on insurance and air travel.
On top of that, FedEx has multiple branches you can choose from when looking for a gig, like FedEx Express and FedEx Ground. 
(Pro tip: If you want to earn more, try FedEx Express!)
Think a FedEx gig might be for you? Here's the information you need to know, covering everything from wage expectations to how to apply. Let's get to it.
How much do FedEx delivery drivers make?
So, you're looking for a simple answer to a simple question: How much do FedEx drivers make? 
Here's the thing — when it comes to total compensation, there's no one answer (sorry)!
The truth is that FedEx driver pay really depends on details like location and the type of driving (as we said, FedEx Express drivers earn more). 
So, we can't give you a 100% answer, but we can give you an idea of your earnings potential. Here are the FedEx driver hourly earnings (national averages):
FedEx delivery driver salaries in the U.S. 
If you're driving for FedEx in the United States, you'll earn a pretty solid living. 
FedEx drivers in the U.S. earn from $13 to $31 per hour on average. According to Indeed.com, the national average salary for FedEx drivers in the U.S. is $16.72 per hour.
But keep in mind that location makes a difference! Big cities like New York and San Francisco tend to pay more. 
For example, while the U.S. average hourly wage for FedEx drivers is $16.72, drivers in New York earn $19 per hour, and those in San Francisco earn $20 per hour, on average. 
The higher pay reflects greater demand, the increased challenges of delivering in urban areas, and the higher cost of living in cities. For example, this means that drivers in San Francisco need more to cover basic costs than drivers in more rural towns.
FedEx delivery driver salaries in the U.K. 
FedEx drivers in the United Kingdom can also earn a decent living wage! 
According to Glassdoor.com, the national average pay for FedEx drivers in the U.K. is £11.00 (GBP) per hour.
And similar to the U.S., U.K. salary ranges depend on the location. Obviously, big cities like London — where drivers may have to deal with more hurdles like traffic congestion — tend to pay more. 
FedEx delivery driver salaries in Australia 
Delivery drivers for FedEx in Australia can also make a decent living off their work! 
In the Land Down Under, the average base hourly rate for FedEx drivers is $23.51 (AUD), according to Payscale.com.
Again, delivery drivers in urban areas with a high demand generally tend to earn more. Big cities like Sydney, Melbourne, and Brisbane will have plenty of opportunities.
How do FedEx delivery drivers get paid?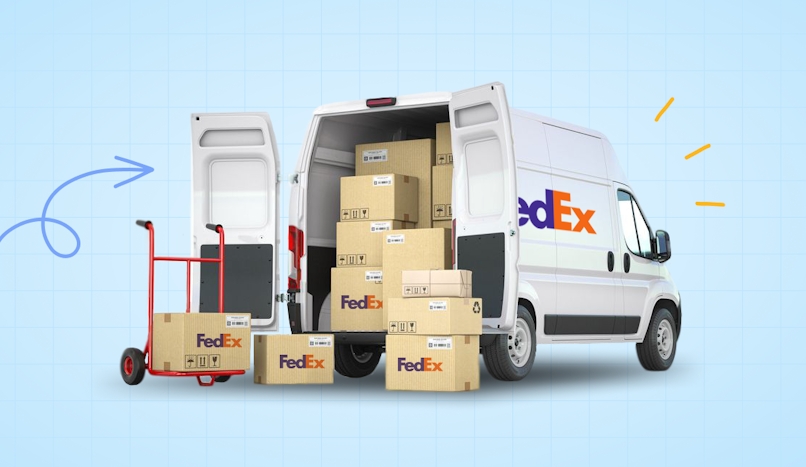 Now that you've got a good idea of how much you can earn as a FedEx driver, you're probably wondering exactly how you'll get paid. 
After all, the entire purpose is to make money, right?
Good news: As a FedEx delivery driver, you can expect the kind of trustworthy cash infusion you'd expect from a well-established company. 
This means FedEx generally issues paychecks to delivery drivers weekly or biweekly.
Exactly how big that check is, though, depends on you and how much you work. Most drivers' wages are on an hourly basis, so the more you grind, the more you'll earn.
What benefits do FedEx drivers typically get? 
When you're scoping out a delivery job, base salary is only one consideration. 
You also want to know what kind of perks a potential employer offers. Benefits like health care, retirement planning support, and tuition reimbursement can save you a lot of out-of-pocket costs, making them a big draw.
Unfortunately, FedEx delivery drivers are typically considered independent contractors, which means they aren't eligible for these kinds of benefits.
However, FedEx does cover a lot of essential work tools, like the vehicle you drive and the uniform you wear. This can also save you significant expenses — so you should consider it in your total compensation.
FedEx drivers may also be eligible for discounts on perks like vacations, insurance, and plane tickets. If you enjoy traveling, this can be super attractive.
How many hours a week do FedEx drivers work? 
If you decide to join the ranks of other FedEx drivers, you can choose to work part time or full time. 
U.S. FedEx drivers start part time, with their hours capped at 24 per week. However, you can eventually scale up to more hours if you want. 
The maximum allowed, though, is 14 hours per day, up to 70 hours straight total — at which point, you have 36 hours off.
Most drivers work Monday to Friday during usual business hours. However, you might be asked to work outside of regular hours, for example, on Saturdays or holidays (especially during busier times of the year, like around Christmas).
In the U.K., FedEx drivers can't work more than 48 hours per week. However, you have the option to request paid overtime. Shifts can include weekdays, evenings, and weekends.
How do FedEx driver salaries in the U.K. compare to companies like Hermes, DPD, and Royal Mail? 
FedEx is only one of the many package delivery and courier services available in the U.K. 
If you're thinking of picking up delivery driving here, you might wonder how FedEx stacks up compared to the competition.
Basically, you want to know who pays the best! It's a fair question. 
Here's how FedEx compares to some other major U.K. delivery companies, including Hermes, DPD, and Royal Mail:
Hermes: The average hourly wages for Hermes in the U.K. are £9.98 per hour for van drivers and £14.36 for truck drivers, according to Indeed.
DPD: The average delivery driver salary for DPD in the U.K. is £8.53 per hour for courier drivers and £13.58 per hour for truck drivers, according to Indeed.
Royal Mail: The average Royal Mail delivery driver salary in the U.K. is £15.12 per hour, according to Talent.com.
In comparison, the average FedEx driver in the U.K. earns about £11.00 per hour. Again, keep in mind that location can make a big difference in wages.
How to apply for FedEx delivery driver positions
If thinking about getting a FedEx delivery driver job has you excited, there's just one critical step left — applying!
Ugh, job apps. Nobody likes them, but everybody has to do them, right? Don't stress, though. FedEx has an online careers portal that makes it fast and easy to apply.
You can search jobs by job title, keyword, and location or browse openings based on the role. 
For example, a search for "delivery driver" in Charlottesville, Virginia turns up five results: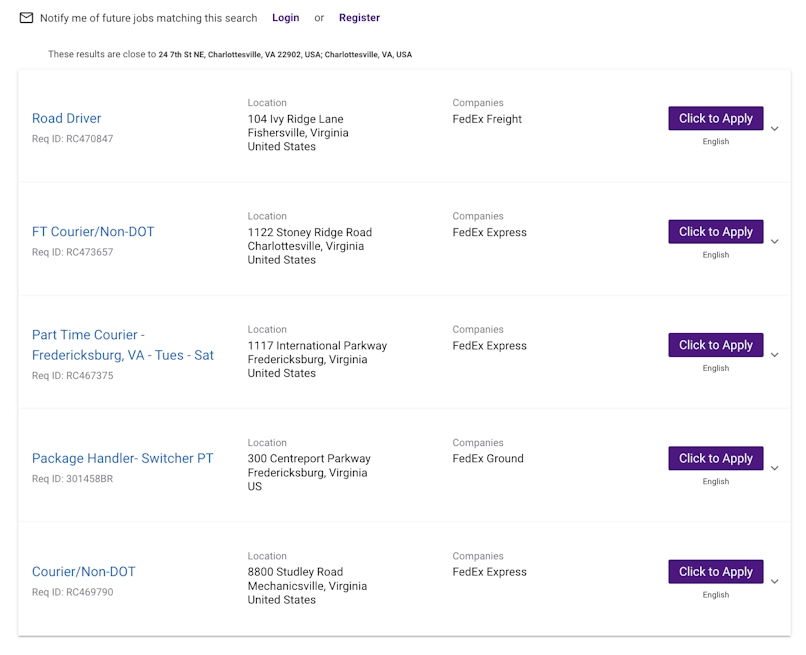 As you can see, you get results for all jobs in the area, from FedEx Ground delivery drivers to package handlers. You can also see exactly which arm of FedEx you'll be working for, like FedEx Freight versus FedEx Ground versus FedEx Express.
All you have to do is select "Click to Apply" on the right-hand side to start applying for your new FedEx job. If there isn't a job that's right for you, though, you can select "Notify me of future jobs matching this search" at the top of the page and get updates.
For the actual job application, you'll have to create a FedEx careers portal account. This makes it easier to apply to future FedEx jobs. The first time may take a little longer, but then you'll be good to go!
Do you need a CDL to drive for FedEx? 
You've probably seen some big FedEx trucks on the roads. Do you think you can handle driving one? 
Be aware: For safety and security reasons, you can't handle these larger vehicles without a special license.
So, what credentials do you need? To become a FedEx truck driver handling the 14' or 22' straight trucks, you must have an unrestricted Class B or Class A commercial driver's license.
Note that getting a CDL is a bit more complicated than getting a regular driver's license. For example, you'll have to pass a medical screening and have a perfect or near-perfect driving record.
That's on top of passing a written and practical exam! 
The good news is that your CDL can serve you in a range of delivery driver jobs beyond FedEx.
See how Circuit makes driving for FedEx faster and easier
You got the job. Congratulations! 
Now, you want to make sure you give it your best. Trust Circuit Route Planner to make your workday easier so that you make it home quicker.
Circuit Route Planner helps you map the fastest route for all your stops, making sure you can get them done quickly and with minimal hurdles. You can also use the app for things like proof-of-delivery, keeping package notes, and more.