13 minute read
How to Become an Amazon Flex Driver (In-Depth Guide)
Are you looking for a gig to help generate extra income? Find out how to become an efficient and successful Amazon Flex delivery driver.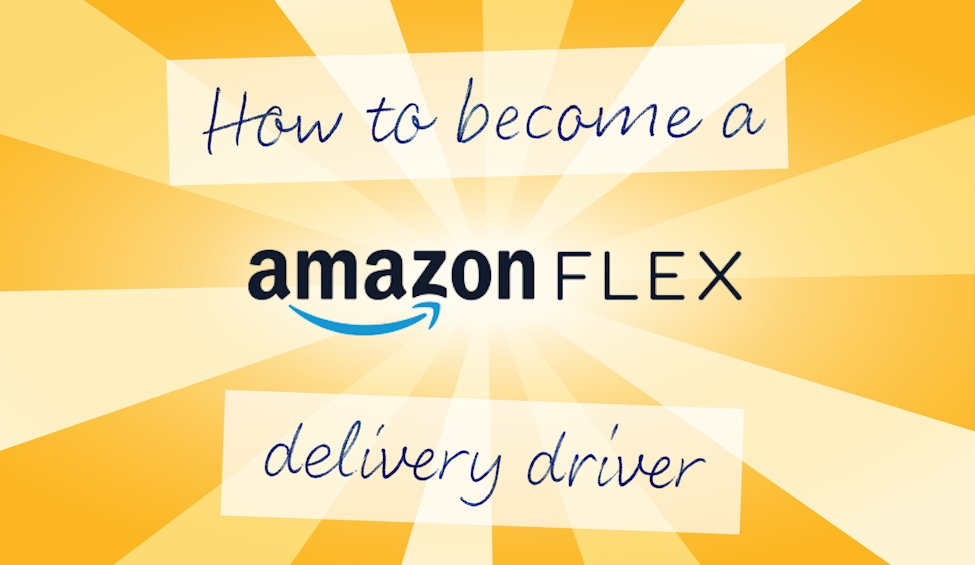 The COVID-19 pandemic has hit economies and people's lives worldwide hard. If you're here, perhaps you're looking at how to become an Amazon Flex driver.
Are you looking for another job that can help you make ends meet?
Perhaps you want to pay off some debt or earn extra money in peak season to save up for something that matters to you and your family?
You are not alone.
Because as the world exerts efforts to return to a sense of normality, people are leaving their jobs searching for better incomes in pursuit of happiness.
You might have heard about the Great Resignation.
People are changing directions. To paint a clear picture, 55% of people in the U.S. workforce say they will likely look for a new job in the next 12 months.
According to a survey, the pandemic made 74% of people rethink their work situation while others cite stress, dissatisfaction, and even fear.
If you are looking for Amazon delivery jobs to earn some extra cash, then we have you covered. This guide will help answer some of your most important questions about Amazon driver jobs, such as:
Prime Now vs Amazon Logistics
How to sign up for Amazon Flex
Amazon Flex delivery driver requirements
How much you can make as an Amazon Flex driver
How to use the Amazon Flex app
Amazon Flex App vs Circuit Route Planner
Frequently asked questions
Whether you have some experience as a delivery driver or you're totally new to this kind of gig, read on!
I'm here to cover the bases so you have a good understanding of what the job is, what you need to become an Amazon delivery driver, and how to deal with the stress that you might encounter during your job.
Let's dive in 👇
Prime Now Vs Amazon Logistics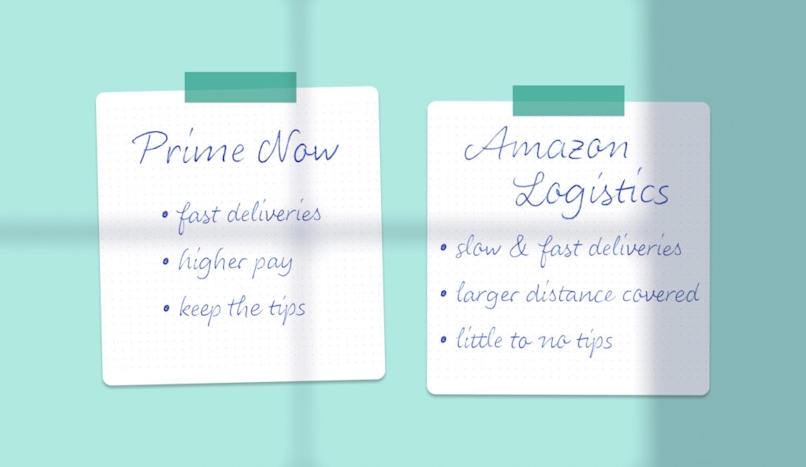 E-commerce giant Amazon has opened its doors and gives opportunities for those who like to drive and want to earn some extra cash through its Amazon Flex courier service.
The concept is consistent with other on-demand driver jobs if you haven't heard about this Amazon driver job.
However, instead of bringing passengers from point A to point B like Uber, you will be delivering packages from the fulfillment centers of Amazon or partner stores using your own vehicle.
There are different types of Amazon delivery jobs, including deliveries for Prime Now and Amazon Logistics.
Below, we look at the difference between Amazon Prime Now and Amazon Logistics.
Amazon Prime Now delivery
Prime Now is the delivery service of Amazon on steroids.
The customers want to receive what they bought through Prime, such as everyday items, household essentials, and other Amazon products, in as quick as an hour.
From the perspective of a customer, it's shopping made ultra-convenient. Consumers order what they need or want from Amazon Fresh, Whole Foods, Monoprix in Paris, or Morrison in Leeds.
Amazon partner drivers then deliver them to their doorsteps lightning-fast for a fee. Amazon wanted to make the customer experience magical, even giving the code name Houdini when developing the concept.
It gives a seamless shopping experience with an I-just-clicked-the-buy-button-and-it's-already-here approach.
As a delivery driver, you will get a one-hour or two-hour window to complete the jobs.
Since customers pay a premium for this service, keep in mind the time-sensitive nature of the delivery. Because of this, you receive higher base pay, and you are eligible to keep 100 percent of the tips you get.
Depending on what goods you will deliver, there may be extra requirements – such as customers being present to collect the items, age requirements for alcohol deliveries, or the need for a special container if you're bringing cold or frozen items from a store or warehouse.
Amazon Logistics delivery
Amazon Logistics or AMZL are the more common delivery jobs when you sign up for Amazon Flex.
You will need to deliver traditional packages and Prime packages for Amazon.
Compared to the time-sensitive nature of Prime Now, AMZL deliveries will depend on the preferred shipping option of the customer, such as same-day, two-day, or regular shipping.
As an Amazon Logistics delivery driver, you deliver packages between 8 am and 9 pm, typically on a three- or six-hour block.
You collaborate with a local Amazon warehouse, where you receive the route to follow. Once you've completed deliveries, you pick up another block to fulfill more orders or call it a day.
The number of packages may vary depending on where you'll be picking them up.
It may range between 30 to 70 packages or lower if you work in a much busier location. Most of the time, your car will be good for the job, but there will be times that it may be necessary to have a vehicle with more room for bigger items.
Most of your customers will not be home during the delivery, so you need to take extra caution if you think the item is at risk of theft.
If you think it will be wiser to return the package to the warehouse to avoid the dreaded package-not-received complaint, then take that route.
To summarize the main differences between these delivery driver opportunities with Amazon, check out the Amazon Prime Now vs. Amazon Logistics quick comparison table below:
If these Amazon Flex delivery driver jobs sound good to you, it is easy to sign up.
How to sign up for Amazon Flex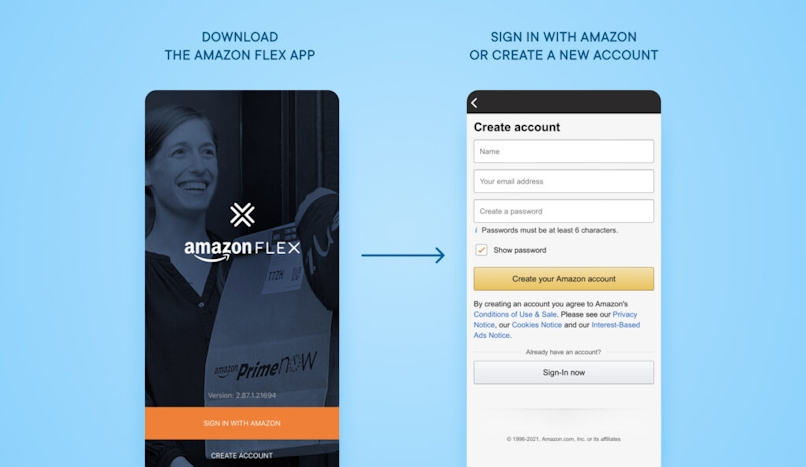 If you want to give being an Amazon delivery driver a shot, follow the steps below to register:
1. Download the Amazon Flex app
To start, download the Amazon Flex app on your mobile device.
You can easily search for the app for iOS on the Apple store, or for an Android mobile phone, head over to Google Play.
Likewise, if you head to the Amazon Flex website and click the "Let's Drive" button, it will ask you to download the app from your browser and manually install it from there.
Once installed, sign in using an existing Amazon account, or you can create a new account.
For those creating a new account, you just need to give your name, email, and a password you prefer.
Want to know what the Amazon Flex App is like? Check out these 11 brave reviews.
2. Answer some qualifying questions
After creating an account or signing in with an existing Amazon account, the app will ask you to give permission for the device's GPS, camera, and phone state.
The app needs all of these permissions for you to continue.
You will then have to answer some quick questions such as your availability, zip code, and the type of vehicle you will use to deliver for Amazon Flex.
3. Supply additional information
Amazon will also ask some typical questions when applying for a job.
It will ask for your work history, educational background, among others, so the company can do a background check. From here, it will ask for required documents and payment details.
Once you complete the process, the following steps will be to wait for the approval of the background check.
You can watch some training videos while waiting for the green light so you will be familiar with how Amazon Flex works. Once that's squared up, you can reserve a block, deliver items, and get paid.
Amazon is available in major areas in the United States such as Los Angeles, San Francisco, San Diego, Stockton, Sacramento, Las Vegas, Houston, Austin, Dallas-Ft. Worth, Portland, New York, Chicago, Baltimore, Philadelphia, Washington, D.C., Miami, Tampa, Phoenix, Minneapolis, and more.
Amazon Flex also has delivery partners in other countries such as Canada, the United Kingdom, Singapore, Germany, Australia, and France, among others.
Amazon Flex delivery driver requirements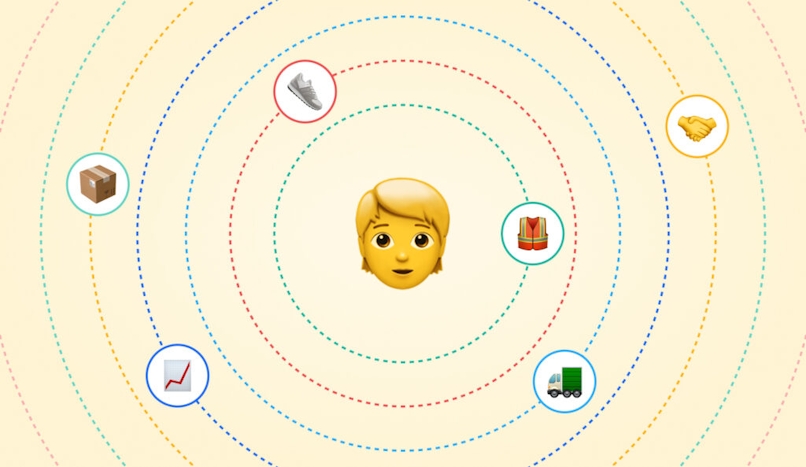 If you want to become an Amazon delivery driver, make sure that you are physically capable of carrying packages to and from your delivery vehicle.
Aside from doing some lifting, be ready to deal with snow, heavy rain, strong winds, or ice.
Now that the basic consideration of being physically ready for the job is out of the way, let's take a look at the other basic requirements for Amazon delivery jobs:
Smartphone
Since Amazon driver jobs will require you to use the Amazon Flex app most of the time, you need a capable smartphone.
For iPhone users, the minimum requirements include owning an iPhone 6s or newer. Your Apple device should be running on iOS 13 or newer.
You need a device running on Android 6.0 or newer with at least a 2GB RAM for Android smartphone owners.
You need an Android phone with GPS location services activated and permission to your phone's camera, which drivers use to scan bar codes.
Vehicle type
You will use your own vehicle to deliver for Amazon Flex.
You need to have at least a four-door sedan that can carry the weight and volume of the packages you need to deliver.
If you have a van, SUV, or pick-up truck, you will transport more items in one go, allowing you to earn more.
Whatever vehicle you will use for the delivery must always have the vehicle registration and insurance with you.
Some states in the U.S. or other covered territories and countries may have other regulations you need to comply with.
If you are doing these Amazon delivery jobs in the US, you should be at least 21 years old, have a driver's license, a social security number, and a bank account for direct deposit of payments.
You also need to pass a background check.
Background checks
Applying for an Amazon Flex delivery job will involve background checks.
Amazon will look into any criminal records you have, such as theft, violence, felonies, or other convictions. The company will also check your driving history.
Amazon Flex drivers report that the process may take several days.
How much you can make as an Amazon Flex delivery driver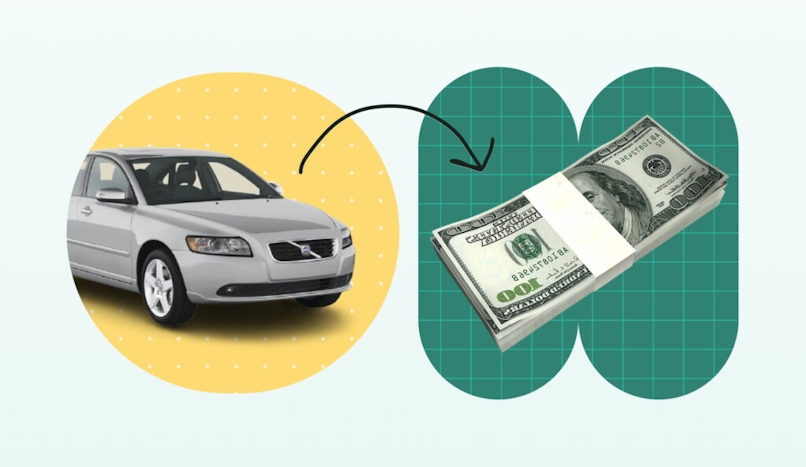 When talking about earnings from Amazon delivery jobs, the company website states that drivers can earn between $18 and $25 an hour.
Your actual earnings will, of course, depend on location, the amount of tips you receive, amount of time you spend to complete the job, among others.
When you grab a four-hour block that pays $72, that means Amazon will contribute that amount.
You will get 100 percent of the tips if customers have the option to tip, such as in Amazon Prime Now deliveries.
Annually, the average annual pay for an Amazon Flex delivery driver in the U.S. is about $39,002 or roughly $18.75 an hour.
For top earners, hitting the $50,500 mark a year.
For other territories, Amazon Flex delivery drivers earn the following:
Canada: CAD 22 to 27 per hour
United Kingdom: GBP 13 to 15 per hour
Australia: AUD 27 per hour
What you will earn from working as an Amazon Flex delivery driver can help you get by. It depends on where you live and your kind of lifestyle.
For example, if you live in New York City, the average cost of living is around $5,822 a month. For a similar modest lifestyle in the U.K., you will need around $4,700 a month.
The hourly rate is higher than minimum wage and what other delivery services pay when you look at the hourly rate.
But, of course, when you do the math, don't forget to factor in other expenses because you're working as an independent contractor.
In this kind of industry, you need to constantly give excellent customer service to up your chances for tips.
It is also crucial to find the most efficient workflow to make the most of your day.
How long it takes to become an Amazon driver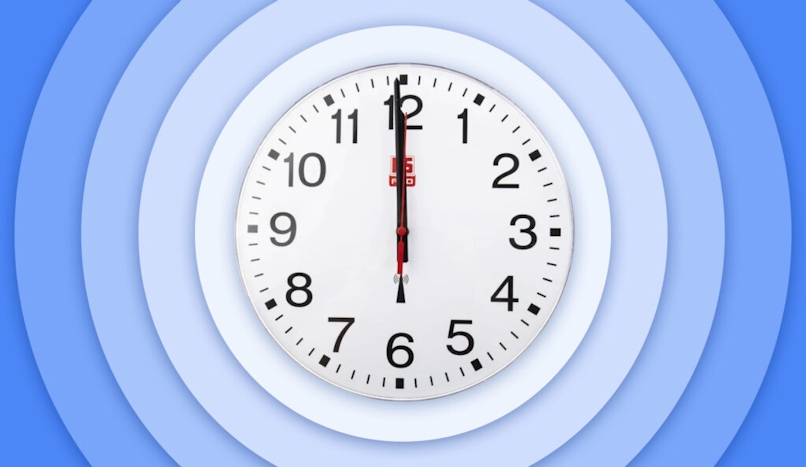 Frustratingly, the answer to this is that it depends.
Based on the experience of applicant drivers, it can be as short as a week or as long as six months. It depends on the need and availability of positions in your location.
When you sign up through the Amazon Flex app, you could be booking your delivery blocks in a few days.
However, applicants may encounter some hiccups along the way.
Some chimed in that it might help if you apply as a Delivery Service Partner to drive for Amazon so you can get instant approval of your Amazon Flex application.
This seems to be a workaround since, as a DSP, you will still be a contractor and not an employee of the company.
How soon can you get delivery blocks and can you delay your start date?
According to users, Amazon will deactivate your account if you don't complete a delivery within 180 days.
If you have been activated and raring to make your first deliveries, one common tip drivers say is to keep refreshing the app.
It is also not advisable to use bots or automation tools to get your delivery blocks as Amazon can reprimand you.
How to use the Amazon Flex app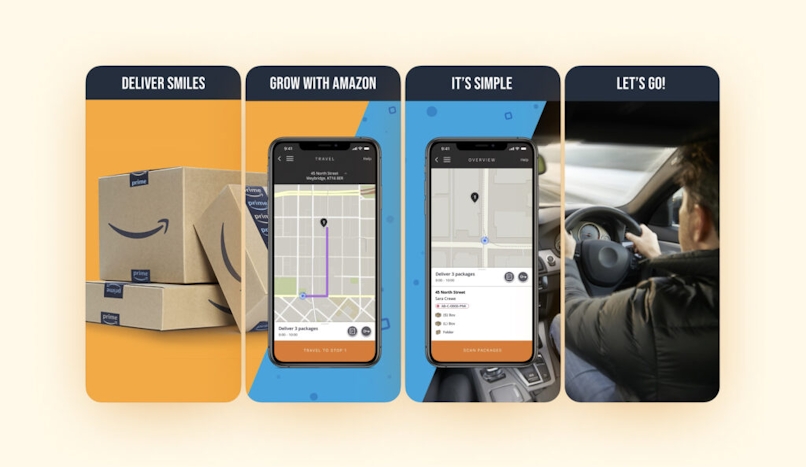 As Amazon Flex says, let's drive! To do that, claim a delivery block. Do that by claiming shifts the Flex app offers or grab a shift that the app pushes your way from time to time.
Claiming a delivery block
Work shifts are typically two to six hours and are available all week long.
You can check the Offers section of the Amazon Flex app and choose the blocks that fit your availability.
Likewise, you can filter blocks according to your availability. Once you find a match, the system will ask you to review the job details such as the block date, the delivery time frame, estimated pay, and the area you'll cover.
Once you've claimed a delivery block, it will show on the Calendar section of the app.
If you cannot fulfill your scheduled delivery, make sure to forfeit it around an hour before the start time. You can be penalized if you cancel the job too late.
Completing deliveries
On the day of your scheduled delivery, the app will notify you of your starting location.
You can use the navigation system of the app to find where you should go. Make sure you avoid being late. Constant tardiness can result in the termination of your contract with Amazon Flex.
When you reach the starting point, you can tap "I've Arrived" on the app. A warehouse employee will scan and check your arrival code.
They will then direct you where to pick up the items you need to deliver. Then, scan the items using the app and camera of your phone before loading them into your vehicle.
When ready, head out and start delivering packages to customers.
Make sure you use the in-app navigation to follow the suggested route.
At the drop-off destination, you again scan the packages. Ask for a signature if someone is receiving the goods or take a photo if you leave the item on a recipient's property.
Earnings
Aside from the Navigation, Offers, and Calendar section of the Amazon Flex app, the most favorite section of delivery drivers is the Earnings section.
This is where you check the delivery blocks you have completed and the earnings you can expect for a certain period. Deposits are usually made every Tuesday and Friday.
Videos and help screen
These two sections come in handy if you need to review the information you might have missed or forgotten.
In addition, the training videos are readily available, so you can go back to them anytime.
Likewise, check out the FAQ section to see a list of topics that might concern you. You will also see a Contact Us menu where you can email your issues or questions to Amazon.
While the Amazon Flex app is the foundation of your delivery gig, there are times when it doesn't work perfectly. This is why drivers look for proprietary solutions that help them perform their jobs well.
Amazon Flex App vs Circuit Route Planner
Imagine you are delivering frozen or perishable goods, and the Amazon Flex app decides to freeze. It's a disaster in the making. Aside from having dissatisfied customers, your Amazon delivery job will also be in jeopardy.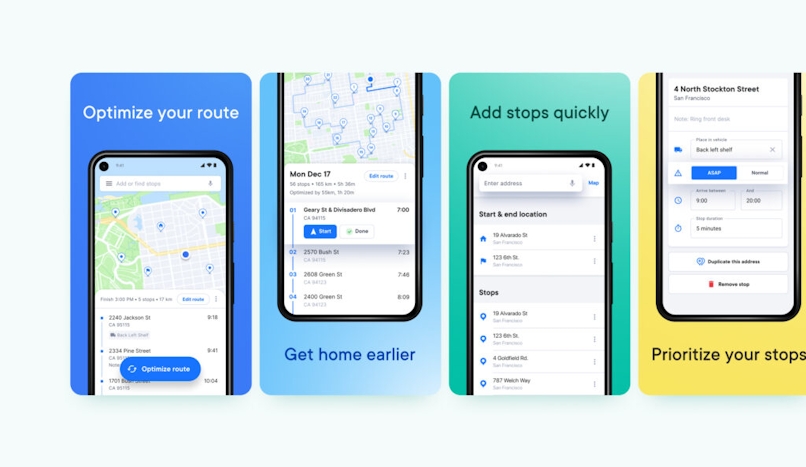 This is why Amazon Flex drivers also install apps such as Circuit Route Planner.
This app can help you save one to two hours a day by optimizing your delivery routes.
Just like the Flex app, this favorite alternative navigation tool of delivery drivers is easy to use. You just need to download the free app, add your stops, and the system will optimize your route.
When you optimize your route with the Circuit Route Planner, you will find your delivery destinations quicker.
So, aside from avoiding unnecessary stops to figure out where you are, you can also avoid sitting in traffic because the intelligent software will find faster, more efficient delivery routes for you.
As a result, you can complete your Amazon Flex delivery blocks sooner. You can get home earlier, spend more time with your loved ones, or do what you want to do. In short, you will have less stress and no wasted time.
What's it like to be an Amazon Flex delivery driver?
It's absolutely reasonable that you'll want to get a grasp of the Amazon Flex daily life before jumping in.
This video from CNBC covers the basics you'll need to know for actual insights from the inside:
How to become an Amazon Flex driver: FAQs
Can you get hired as an Amazon Flex delivery driver if you have DUI or felony?
You need a clean record to get accepted for Amazon delivery jobs. This means your DUI, felony, or other cases should not be recent. Some mentioned that the background checks only go back up to seven years.
While waiting to get approved or getting your first delivery block, get yourself familiar with Amazon Flex through its training videos or by exploring the Flex app.
What's the typical wait time sfter submitting an Amazon Flex application?
Background checks typically take around 5 business days. If the company needs more information from you to go ahead, Amazon will send you a list of items you need to fulfill.
If you think it's taking too long, others suggest Accurate Background, which does the license validation.
While some applicants say that this could have helped them get accepted sooner, there is no guarantee that this can help.
The training videos give an idea of how Amazon Flex works, what you need to do when handling packages, and other details to help you get onboard smoothly.
What if I don't hear anything from Amazon Flex after I have applied?
If you have any questions about signing up for Amazon Flex, you can contact the Amazon Flex support line. You will find their contact information at the bottom of the page.
How to become an Amazon Flex driver: Conclusion
The COVID-19 pandemic has opened doors of opportunities for those who want to explore Amazon delivery jobs.
You can make money while delivering packages. The best part of it is that you remain in control of your time.
You are in control. It could be your ticket to get yourself unchained from the office desk and spend some time on the road while thinking about what direction you want to take in life.
It might not be a smooth ride all the way, but Circuit Route Planner is your best partner to get things done efficiently. Get your free trial now.