9 minute read
Amazon Christmas Delivery Jobs Guide: Plus 5 Honest Pros and Cons
Do you want to earn additional cash this season? This guide breaks down the ins and outs of Amazon Christmas delivery.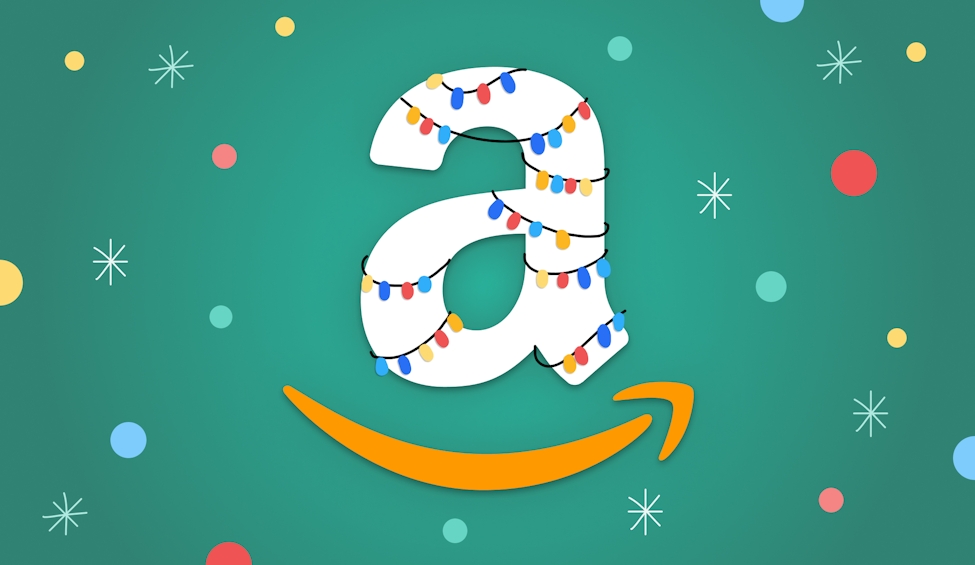 Big Ol' Santa won't be able to keep up with deliveries this year, and he needs all the help he can get. Forecast for online holiday sales this 2021 will hit a new record high of $206.88 billion. It means that there are more Christmas delivery jobs available this time, more than ever.
Fortunately, you don't need to go to the North Pole just to sign up and become Santa's helper. Plenty of delivery jobs are available in the country, allowing you to make good money using your car.
Your best bet among all the retail companies is the star on top of the tree – Amazon. Did you know that around 52% of U.S. holiday shoppers will be prioritizing Amazon over other online shops? So if you become an Amazon Flex driver, you're open to more earning opportunities this season.
In this article, you'll be learning:
How to qualify for the Amazon Flex program
Valuable tips on maximizing your Amazon Christmas delivery gigs
Pros and cons of doing courier jobs for Amazon
Continue reading and bring yourself up to speed. Christmas is fast approaching, and you won't get a slice of the pie if you're too slow.
Requirements for becoming an Amazon delivery driver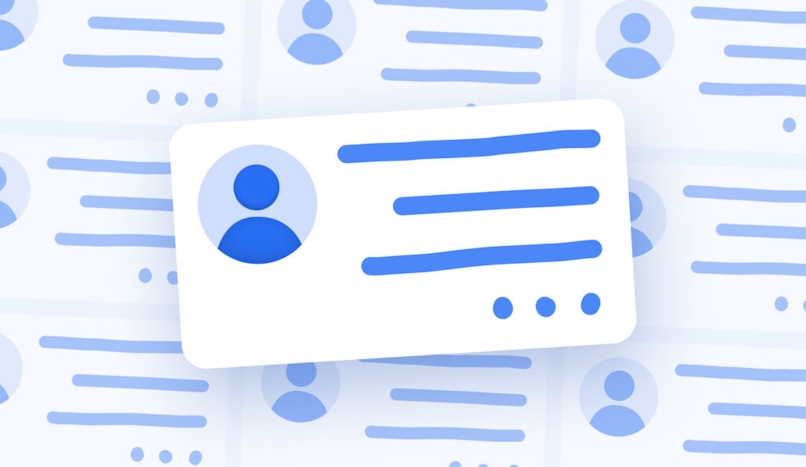 Doing deliveries for the nation's biggest online shop can be a rewarding opportunity. With millions of products sold by Amazon, you'll have constant delivery jobs to take. But before submitting your application, you must know what the requirements are. First, you must:
Be at least 21 years old
Carry a valid driver's license
Have a Social Security number
Maintain a U.S. bank account
Now you know the basic qualifications. Note that the following criteria are also necessary to work as a delivery driver for Amazon:
1. Be physically fit
Amazon Flex drivers need to have a strong and fit body. If you're fragile, how can you carry packages from your vehicle to customers' doorsteps?
From groceries to appliances, people buy all kinds of products from the online platform. So if you want to drive for Amazon, expect to do some heavy lifting now and then.
Depending on your delivery route, you might have to deal with harsh winter weather. Snowflakes may signify the holiday season. But too much snow and ice on driveways can pose a hurdle to deliveries. If you're physically fit, this won't be a problem for you.
2. Use a decent smartphone
Are you still using one of those old monochrome Nokia phones? If so, then it's time to get a new smartphone – either Android or iPhone.
That's because another thing you need before you can do Amazon delivery jobs is a smartphone. You will be using the Amazon Flex app during deliveries, so your phone must be capable of running it.
For Android phones, the OS must be at least version 6.0. It should also have 2 GB of RAM or higher, GPS location services, and a decent camera with flash.
You're lucky If you just bought an iPhone 13, as it passes the minimum requirements of the Amazon Flex app by a mile. Otherwise, you can use an iPhone 6s or a newer model running at least iOS 13.
3. Have a qualifying vehicle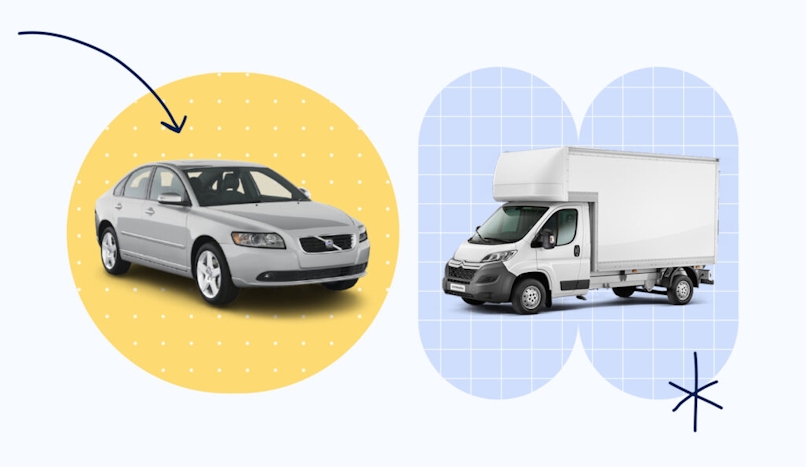 Before applying to become an Amazon holiday delivery driver, you need another item. Make sure you have a vehicle to use for deliveries. As long as it can handle the volume and weight of the packages, you can use either a 4-door sedan, van, or pickup truck.
If you don't have a choice but to use a sedan, expect to make fewer deliveries. With a sedan's limited space, you can only transport a few packages in one go.
But with a bigger vehicle like an SUV or pickup truck, you'll be able to accommodate more packages each time. This way, you have a chance to earn even more money.
Regardless of the vehicle, it should have auto insurance. Plus, you must always carry a copy of the insurance – along with the car registration.
4. Pass background checks
Most companies now ask applicants to have background checks, and Amazon is no different. To become an Amazon delivery driver, you must pass several background checks. Apart from your driving history, Amazon will also see if you have a criminal record.
For more detailed information, check this guide – How to Become an Amazon Flex Driver.
Top Tips for Getting an Amazon Christmas delivery job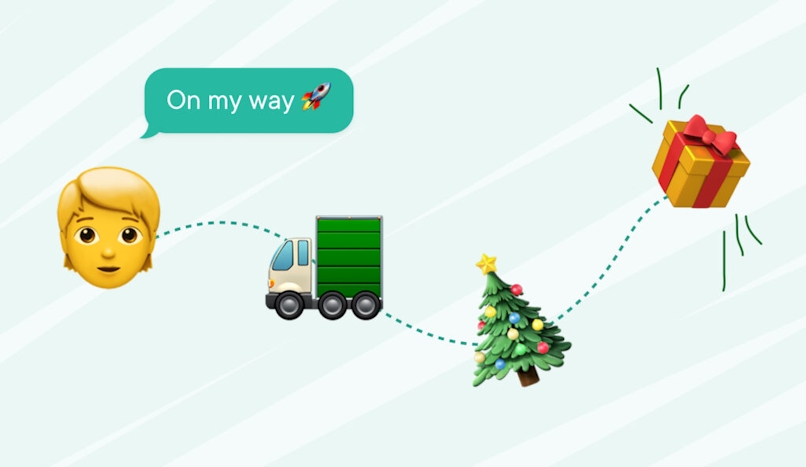 Amazon holiday delivery jobs are abundant this year. However, there are also lots of drivers competing with you over them. Depending on your area, it can be pretty challenging to get block assignments in advance. And it can get even more tricky during this peak season.
But with the right approach, you can free yourself from having to deal with this challenge. Here are some tips to help you crush Amazon courier delivery:
1. Increase your availability on the Flex App
So how do you get better chances at finding reserved blocks? Increase your available days and time, of course.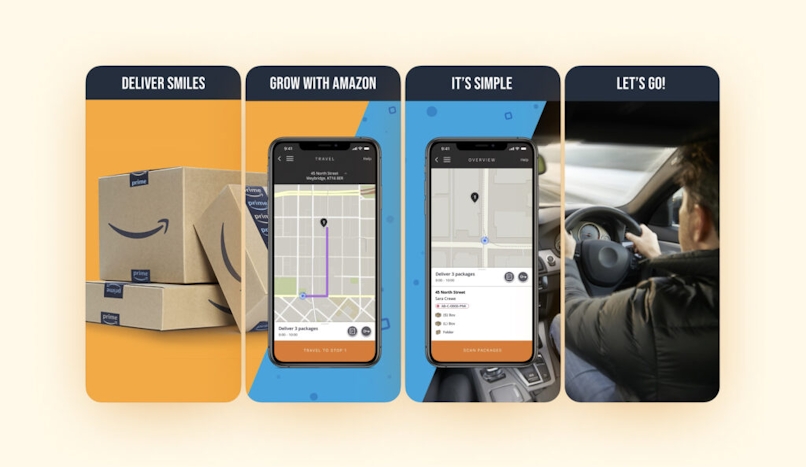 Blocks let you pick up packages from Amazon distribution centers. Note that they base assignments on block availability in specific warehouses. They won't wait for you if you're unavailable when new blocks are ready. Instead, the blocks get assigned to other available drivers.
However, don't just rely on automatic block assignments, especially during the holiday season. Increasing your availability is just the first step.
2. Search for same-day delivery blocks efficiently
What if you're not getting blocks assigned automatically to you in advance? You can try to search for same-day delivery blocks actively. An Amazon warehouse releases or "drops" this type of delivery block in real-time. Several factors can affect this block assignment, including:
Drivers forfeiting their preassigned delivery block
A sudden surge of package volume
Fortunately, all you have to do is swipe down on your app screen to refresh the list of ready blocks. The list can get updated any second, so you'll have to do this constantly. Remember that the first driver who sees the available block and accepts it gets the gig.
Some drivers take a considerable risk just to gain an advantage. They use auto tappers or block catcher/grabber apps to automate the Amazon Flex app refresh. But third-party apps are in direct violation of Amazon's terms of service. And Amazon is cracking down bot usage, said Jonathan Lee Provost, a former Flex driver.
3. Connect with other Flex Drivers by joining online groups
A YouTuber with two years of experience as an Amazon driver suggests differently. Chad Polenz recommends joining Facebook groups for Flexers in the same neighborhood.
Members can receive alerts when shifts are posted.
Polenz shared. According to him, drops in his area usually happen between 10:30 to 11:30 in the morning. In the afternoon, it's typically around 2:30 pm to 4:30 pm.
4. Position yourself near the station
There's another strategy to get more blocks this busy season without taking any risk. Simply park near a pickup station and do your app refreshes there. It's a technique shared by willdeliver4money on Reddit. According to him, nearby Flexers get prioritized for additional blocks. These are delivery jobs that suddenly become available at the last minute.
Amazon Christmas delivery jobs: Pros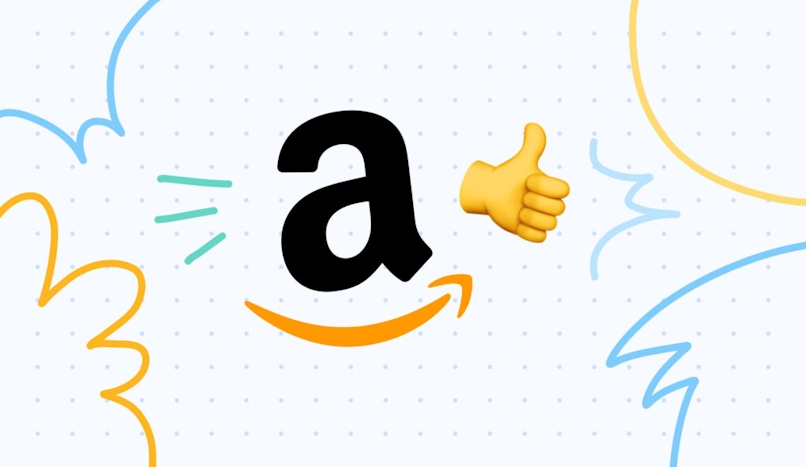 An Amazon seasonal delivery associate can earn more on average. That's why it's better compared to gigs from Uber, Lyft, or any other gig delivery job. It can be more physically demanding. Yet, it's still a good side hustle, especially when combined with other gigs.
Here are some of the other advantages of working as an Amazon delivery driver aside from the great pay:
1. There is a demand
With the pandemic starting to ease its hold, consumers will be spending more this holiday season. Most people who receive financial help from the government have more money to burn as well.
Holiday shoppers avoid going to the stores themselves. That's why they continue to rely on e-commerce for their purchases. When compared to other online retailers, Amazon now holds 50% of the share. The rest of the platforms will have to divide the other half between them.
As a result, you can expect more Amazon delivery jobs to flood in during the holidays. Plus, compared to the past years, this holiday shopping season is longer. People will continue shopping for gifts from October 2021 until the end of the year.
The peak season stretches out for several months. So there is consistent demand for Flex drivers to fulfill Amazon's massive orders.
2. Use it as a temporary side hustle
Working as an Amazon Flex driver gives you flexibility. You can run courier jobs based on your availability. Since you're not working a full 9-to-5 shift, you have enough time to enjoy the holidays with your family.
What if you suddenly want to deliver more packages? Or lessen your work hours to spend more time playing with your kids? Don't fret. You can adjust your work schedule on the fly.
3. The opportunity to make money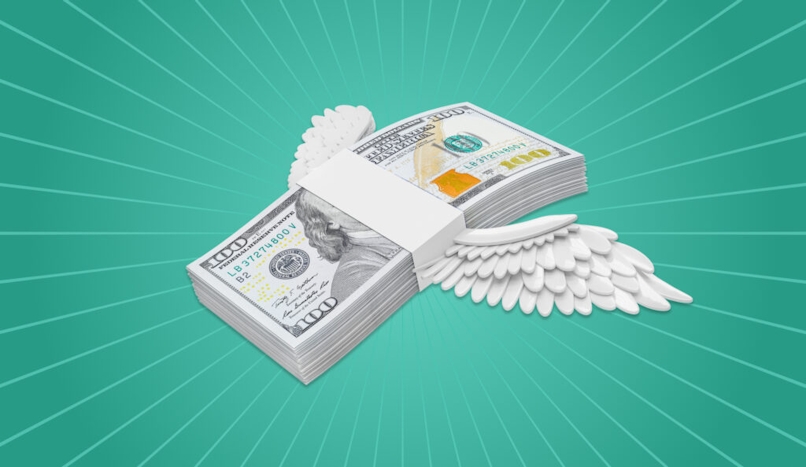 Efficiency is the key to making good money as an Amazon holiday delivery driver.
The pay is better compared to other side hustles. But you need to work smarter to get the most out of every delivery. Keep in mind that the total money you'll be earning will depend on how many deliveries you can complete on time. The application will negatively tag you for missed deadlines and other delivery issues. As a result, you'll get fewer reserved block assignments.
Fortunately, you can use tools like Circuit Route Planner. With this tool, it's much easier to become efficient doing courier jobs.
This mobile app, which runs on iOS and Android, can help you reach your destination faster. It guides you on the fastest route to take by avoiding roads with heavy traffic. You can add several addresses, and Circuit Route Planner will plan and optimize the best path. It's perfect for completing Amazon blocks since each one contains several delivery destinations.
Amazon Christmas delivery Jobs: cons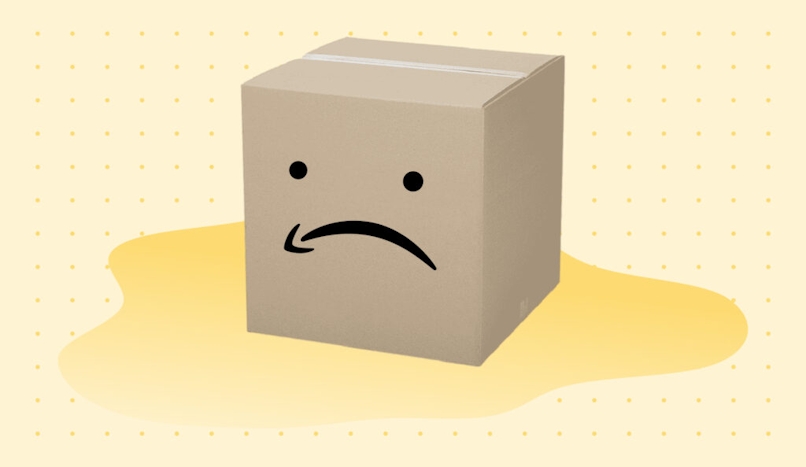 Doing Amazon delivery jobs during the holiday season also has its drawbacks. It's always best to get an idea of what lies ahead so you can prepare early.
1. Little time for yourself
Yes, it's impossible to get hit by a dry spell during these months. But the massive workload can be a disadvantage in itself. Drivers can end up being on the road for up to 15 hours a day.
To avoid it, you should stick to your schedule. But you know it's not always easy, especially if you get caught up in the Christmas rush. Extra on-demand deliveries outside of your availability can be very tempting to take. Sooner or later, you could find yourself having little time to enjoy the season.
2. Taking too long to make deliveries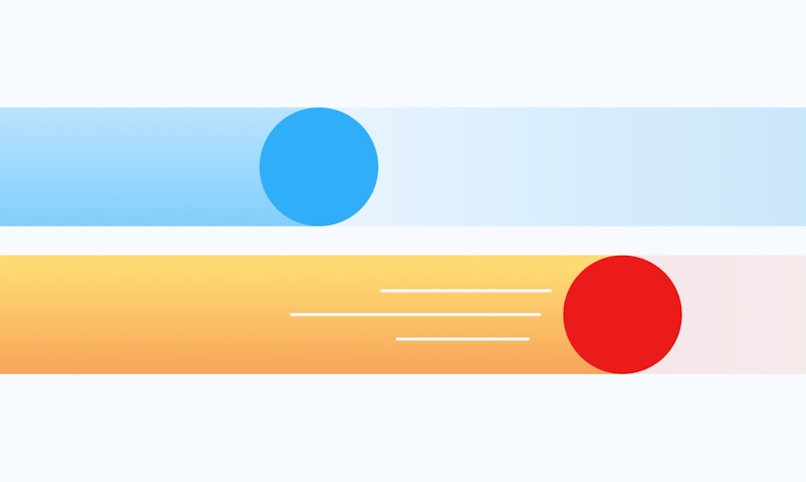 Do you take too long before you finish delivering the goods? If so, it can be difficult for you to consistently make money as a courier for Amazon. Remember that each block is a collection of several deliveries. And you should fulfill all of them in a set amount of time.
Being organized is crucial. Plus, it can also help compensate for circumstances out of your control.
For instance, you could lose some time if it takes too long for a customer to confirm the order's delivery. It shouldn't be a problem if you have spare time. You can make it possible by starting deliveries early and organizing packages properly.
Amazon Christmas delivery jobs: Driving it home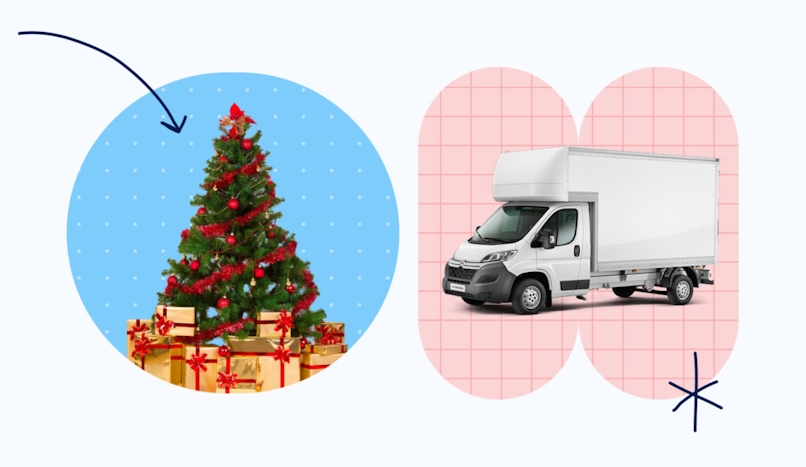 Running courier jobs at the largest online retailer in the country during the holidays is a very lucrative side hustle. A combination of proper organization skills, a reliable vehicle, and tools like Circuit Route Planner can help you make good money. You can earn additional cash to save for the coming year or buy gifts for your loved ones.
To take advantage of this opportunity this season, you must:
Qualify and apply as an Amazon Flex driver
Follow the top tips shared here to get Amazon delivery jobs
Understand the pros and cons so you can proactively adjust to the challenges
Are you ready to spread the joy this season doing Christmas delivery jobs? Check this article and learn in detail how to become an Amazon Flex driver.