10 minute read
How to Deliver Packages with Your Car and Make Good Money
If you want to make more cash and are wondering whether to deliver packages with your car, here's exactly how you can.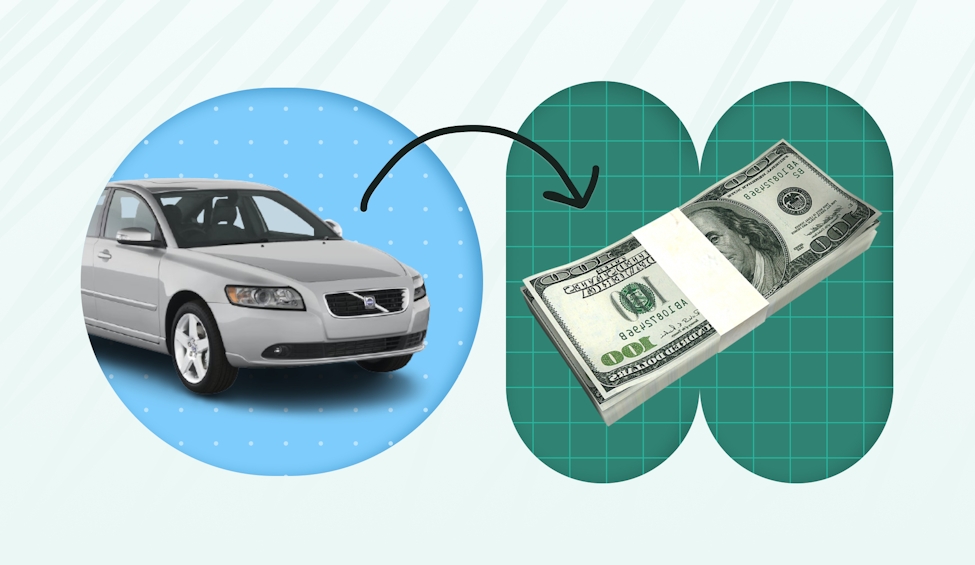 The standard perception of a delivery driver is someone dropping packages out of a panel van or delivery truck.
That's not the only kind of delivery driver, however.
You can deliver with your car, giving you the independence of working for yourself while filling the increased need for couriers.
So how can you deliver packages with your car?
What kind of work can you expect to do, and what are some of the best tips for those wondering: "Should I deliver packages with my car?"
I'm here to help. Here's what I cover in this article:
What you can deliver with your car
What the differences are between types of delivery driver
How to deliver packages for Amazon
How much money can you make to deliver packages with your car
5 ways to save money
How to be fast at delivering packages with your car
This full guide below will help you understand how to deliver packages with your car and make good money.
Can you deliver packages with your car?
Using your own car gives you a lot of convenience as a profession. You:
won't need a special driver's licence;
won't have to work for a company if you don't want to;
can set your own hours and be your own boss; and
can deliver with your car to supplement your full-time job.
You can also have just one vehicle for work and personal use.
There are some important considerations, however.
For instance, before you get started, you should check to see if you need special insurance for your vehicle and its contents.
You may be liable for damage to packages, or you may need extra coverage because you're using a personal vehicle for a business.
For instance, some jurisdictions will need goods in transit insurance, or hire and reward or light haulage insurance. This will all depend on where you live.
You have to factor in the costs of purchasing and maintaining your vehicle, including plates and insurance, as well as fuel costs.
On the flip side, you may gain the benefit of some tax advantages by using your own car.
Depending on your jurisdiction, there are different pros and cons to using a personal vehicle to deliver packages and other items.
What are the different types of car courier jobs?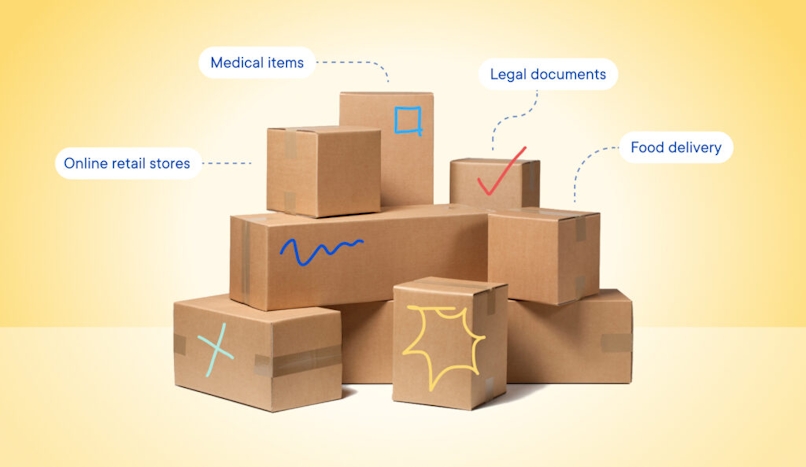 You can probably guess that as a driver making deliveries with your car, you will get jobs for smaller packages that don't need a large van or flatbed truck. But what items will you actually deliver?
Well, that includes everything from legal documents and online shopping to small furniture items, books, clothing, jewelry, same-day food from restaurants and grocery shops, and more.
You could get work delivering legal documents that are time-sensitive, for instance.
Or, you could operate as a medical courier.
In this instance, you will transport and deliver medical documents or records, lab specimens or test results, medical supplies, and medications.
Pharmacies sometimes even hire independent couriers to deliver prescriptions to customers.
If you are delivering medical items, you may need to learn special procedures, as well as guarantee proper handling and confidentiality.
The United States Bureau of Labor Statistics published in 2020 that the Industries with the highest concentration of employment in Couriers and Messengers were: local messengers and local delivery; medical and diagnostic laboratories; couriers and express delivery services; support activities for animal production; and legal services.
There is also a growing need for food delivery drivers, with restaurants using delivery apps like DoorDash, or choosing to hire independent drivers to deliver meals for their restaurant.
The important point here is that on-demand driver jobs are growing. And none so faster than Amazon.
Can I deliver packages for Amazon?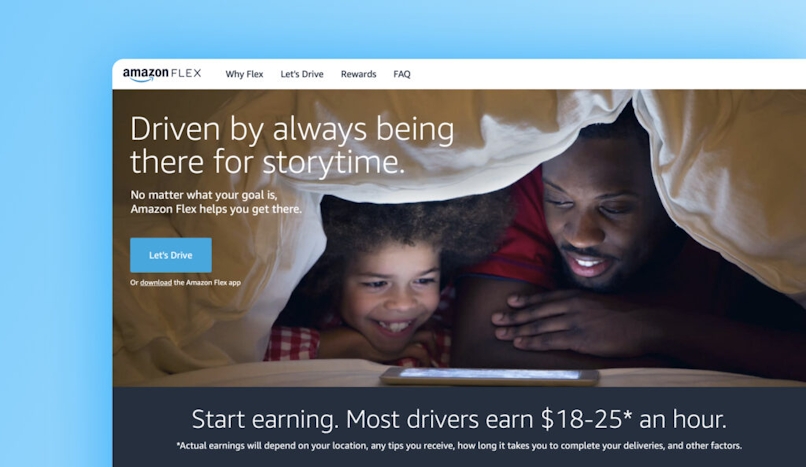 You can deliver Amazon packages with your car.
The eCommerce giant has opened its doors to give opportunities with its Amazon Flex courier service.
The concept is consistent with other on-demand driver jobs.
You will work delivering packages from the fulfillment centers of Amazon or partner stores using your own vehicle.
There are different types of Amazon delivery jobs, including deliveries for Prime Now and Amazon Logistics.
To start, you simply download the Amazon Flex app on your mobile device and set up an account.
How much money can you make to deliver packages with your car?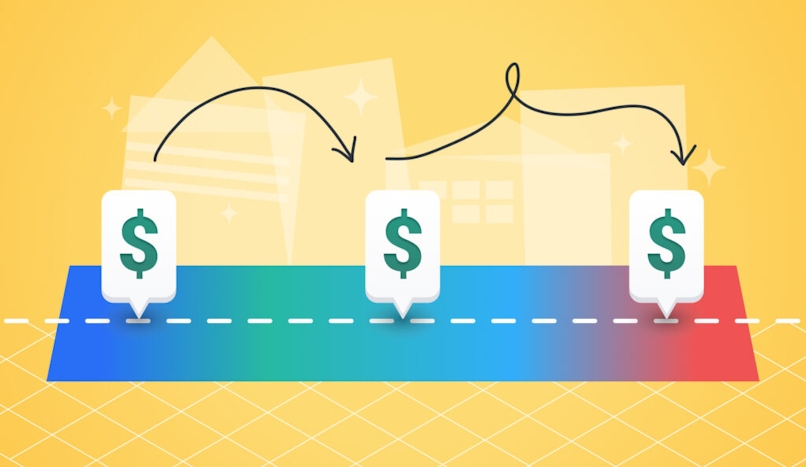 So now you're likely wondering how much money you can make doing delivery with your car.
The answer is: it depends.
It depends on whether you work for yourself, contract with a company, or work as an employee.
It also depends how you get paid: if you're on a salary, an hourly wage, or per delivery, for instance.
The United States Bureau of Labor Statistics reports that couriers make up to $48,000 USD per year and up to $23.00 USD per hour.
Among those industries with the highest concentration of employment in Couriers and Messengers, the mean or average salary ranging from $29,260 to $34,910 USD per year.
But not every courier works for an hourly wage.
If you decide to work for yourself, you can charge per delivery, or per mile, and you can even add in an amount for waiting time if your clients need you to wait for pickups or drop-offs.
For example, some companies that hire drivers to deliver restaurant meals have a formula for paying their drivers.
You will be paid by order, based on the driving and waiting time as well as mileage, and you get to keep all the tips.
Others calculate pay by giving you a base pay as well as compensation for waiting time and mileage.
In some countries, such as the UK and US, working as a courier is considered a service job, so you can often make extra money in tips.
That said, it can still be a hard slog to make delivery driving profitable. When doing delivery with your car, you want to save money wherever possible. That will help maximize your income.
5 ways to save money delivering packages with your car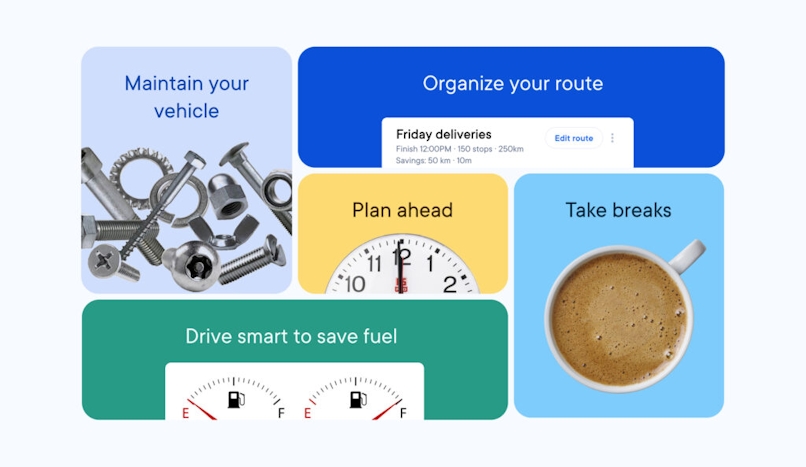 You're leaving valuable dollars on the table by ignoring these five simple ways to save money delivering packages with your car.
1. Keep up the maintenance on your vehicle.
Get your car serviced regularly.
It will use less fuel, and you'll identify problems before they become a big issue. That can save you money in the long run.
2. Organize your daily route to avoid time-wasters.
When you leave in the morning, be sure your route will avoid traffic congestion, construction, and other time-wasters like left-hand turns.
3. Plan ahead to save money on fuel
Fuel prices can vary even from neighbourhood to neighbourhood, so planning where you stop to buy fuel can make a big difference if you deliver packages with your own car.
You may be able to find gas stations with some apps, but what about finding the ones with the lowest prices?
For instance, in the United Kingdom, you can use PetrolPrices, and in North America and Australia, you can use GasBuddy. Both these apps will find the nearby stations with the lowest prices.
4. Drive to save fuel
The way you drive can also help save fuel, which in turn saves you on out-of-pocket expenses. For instance, don't speed and drive smoothly, and turn your car off when you're stopped for long periods of time.
5. Build Breaks into your Plan
You can't spend all day driving and delivering, so including breaks in your plan for each day will save you time and money.
Here's why.
You know you will need to take bathroom breaks, as you likely drink coffee, tea, and water.
If you don't plan ahead for bathroom breaks, you risk an embarrassing accident or an emergency stop that will complicate your route.
Instead, plan to take breaks and avoid the hassle and expense of backtracking, getting off your planned route, or being late for a planned delivery because you had to find a bathroom fast.
In the end, you'll finish faster and save money on fuel by knowing when and where you'll make your rest stop.
How to be fast at delivering packages with your car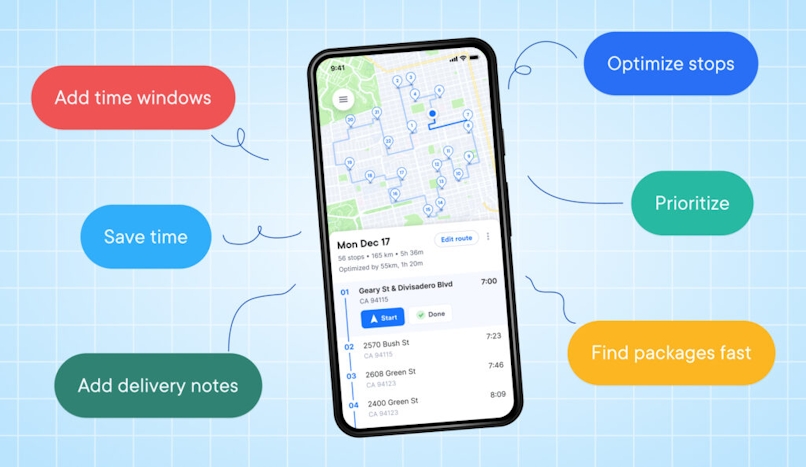 One of the keys to being successful as a car courier is to be fast when making your deliveries.
That's true whether you get paid on an hourly basis or per package delivery.
You may be delivering time-sensitive packages, like same-day or next-day deliveries, or you can make more money if you get paid per dropoff.
You'll keep your boss and customers happy. Plus, getting done work early or on time gives you more satisfaction and more personal time.
So here are a few tips on how to be fast when you deliver packages in your car.
1. Know your route in advance.
Don't think that being a courier or delivery driver is easy all the time.
There are stresses to every job, including delivery jobs. One of the most stressful aspects is finding the location for each drop-off.
That's when knowing your route in advance will save time and make your day run more smoothly.
Since you likely have a smartphone, you can use Google maps or another planning app to find each destination and plan your day before you head out on the road.
If you plan to do a lot of deliveries each day, you may want to consider a more comprehensive route-planning app, one that allows you to have many different stops as part of every trip.
2. Make sure your route is optimized
What is route optimization?
That means your route is not just the direct line between two destinations, but rather the most efficient way to get to all your destinations.
An optimized route takes into account the number of stops you have to make, including the location of all your stops.
It considers traffic, construction delays and any congestion that could slow you down.
That's why choosing the most effective delivery route planner app is important: it will give you route optimization.
By knowing the best route each day, you can give customers a delivery window and build in rest stops or bathroom breaks at the most convenient locations.
A good planning app will also respond and update the route based on any changes during the day, like a sudden traffic jam. Routes will be modified in near real-time as traffic and other situations change.
3. Know where the packages are located in your car
Here's another feature that can save you time and in turn money: Use a delivery route planner app that helps you organize packages in your vehicle.
Consider the fact that you will be carrying many different items and stopping many times in a day. If you have to search your vehicle at every stop, that wasted time adds up over the course of a day.
Instead, use an app like Circuit Route Planner which features a Fast Package Finder.
To use it, you just need to tell the Circuit app where the packages are in your vehicle. When you stop, the app reminds you exactly where to look to make a speedy drop.
The Circuit Route Planner app builds an optimized plan for unlimited stops in just a few minutes, and you'll speed up every delivery when you can quickly find the right package at the right stop.
By having your packages organized in your vehicle depending on the address and drop-off order, you can also reduce stress at each destination.
How to Deliver Packages with Your Car: Frequently asked questions
Can I do deliveries with my car?
It's true that many people think a truck or van is the best vehicle for independent delivery drivers.
But before you spend a bunch of money on a special vehicle, consider what you'll deliver.
A multi-stop delivery driver or courier likely doesn't want a big vehicle.
If you will be doing many stops in a day, particularly in a city, a smaller vehicle like a car is ideal.
It's also good for those just starting out as a delivery driver – learn about the work and gain customers before spending money on a special vehicle.
How much does Amazon pay to deliver packages with your car?
The company website states that drivers can earn between $18 and $25 an hour, but that will depend on your location, how much time you spend delivering, and unknown factors like the number of tips you receive.
Annually, the average annual pay for an Amazon Flex delivery driver in the U.S. is about $39,002 or roughly $18.75 an hour. In other places, Amazon Flex delivery drivers earn the following: Canada 22 to 27 CAD per hour; the United Kingdom 13 to 15 GBP per hour; and Australia 27 AUD per hour.
How much do car delivery drivers make?
Once again, it will depend whether you choose to work on a per-drop basis or an hourly basis, or whether you work for a company.
In general, here's the salary range for delivery drivers:
In the United States, average salaries range between $34,000-$37,000 USD per year or $16-18 USD per hour.
In the United Kingdom, the average salary is £30,000 per year or £15.50 per hour.
That translates to these amounts in other countries: 50,800 Australian dollars, 47,325 Canadian dollars, and 32,036 Euros.
How to Deliver Packages with Your Car: Conclusion
Couriers and delivery drivers continue to be in demand. It appears that will continue to be the case, with reports of shortages, and an increase in online shopping and other trends that are boosting the need for drivers.
That makes the idea of delivering packages with your car even more desirable and could increase the amount of money you make.
Our guide on how to deliver packages with your car and make good money will get you on the road to a delivery driver job in no time. With with the help of Circuit Route Planner, you'll save time and money too. Get your free trial now.