8 minute read
How Route Planning Apps Save Time and Cut Costs
All your burning questions on route planning apps answered. Including how to prioritize stops and make changes on the fly.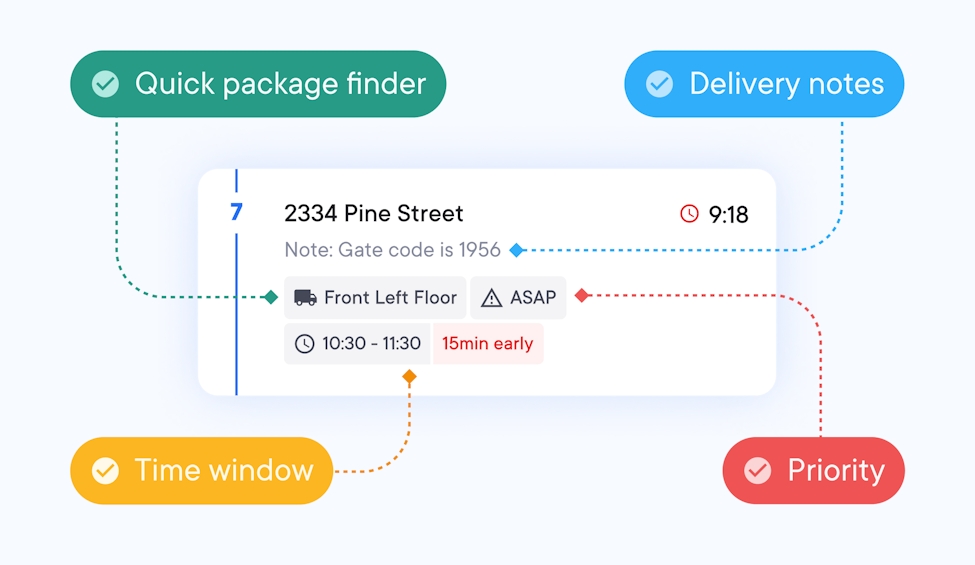 Route planning apps offer many features that can help delivery drivers and couriers save time and money. All you have to do is input your list of stops, and the app will create a route that shows you the fastest and most cost-efficient way to deliver your goods.
If you haven't used an app for route planning, you may have a lot of questions. What if you have to prioritize stops? What if you need to be able to make changes on the fly? Will the app be easy enough to use?
Let's take a look at each of those questions, and see how the apps can help you save.
Why Is Optimization with Route Planning Apps Important?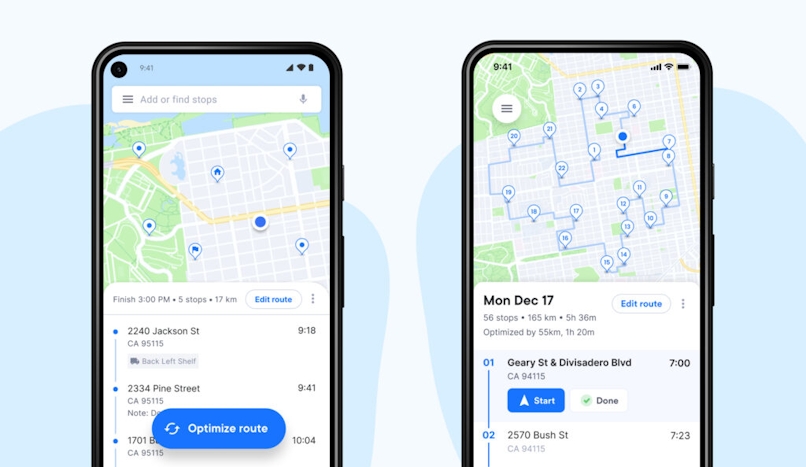 When you first start using a multi-stop route planner, you will be surprised by what you gain from optimizing your route. The average driver saves up to an hour a day with just the route optimization alone. When you add in time-saving due to the other features, it can really add up.
Beyond just time, you are also saving money by reducing useless and wasted backtracking along your route. By cutting out the extra miles, you are saving more money on gas. You average .15 cents a mile of driving. Fewer miles means you can keep more money in your pocket.
The way the optimization works is you enter all of your stops into the app. Then the app creates the best possible route that gets the deliveries done quickly, with the least amount of wasted drive time.
Route optimizing apps aren't just cookie cutter. You can customize them to help you make all the deliveries on your route to keep your schedule. You can add drop-off times and prioritize stops that you have to make first. The app can consider all these different kinds of deliveries and create the best plan.
Rather than waste time driving to scheduled and priority stops first and then going back to the start of your route, a planner can make the necessary stop. Then you can get back to delivering the rest of your path in a way that maximizes deliveries and minimizes your lost time.
A good app will also offer you many other features that you can use to make your job easier. These include features that make inputting addresses quicker from spreadsheets, notifying customers about delivery windows, and alerts when delivering the package to the customer.
If you're not using a route planner, there is a chance that you are wasting tons of gas and time driving every day. You are also in danger of breaking schedules and missing appointments and stops.
Delivery issues cost companies as much as 1.5 billion dollars in lost revenue, so finding a way to minimize mistakes is crucial. A great routing app can quickly and easily save everyone more money with each well-made delivery.
You are also taking more time out of your days because you have to plan your route yourself. When you add up the time it takes to prepare your course, the extra time driving the route, and the possible missed drop-offs. You can see how a route planning app can be a huge benefit.
Top 3 Ways to Save Time with Route Planning Apps
When using the best route planning apps, you can find many different ways to save time and money. Some of the savings come directly from the delivery route planner. However, so much of your time savings come from other helpful features that can help you customize your route.
You have probably learned many habits that make you a better delivery driver, but you know that nothing beats making a great route right from the beginning.
Figuring out the best route is a difficult task, and it can chew up your time at the start of your day. Then once you have the route, it may not be the most efficient.
Even if you are exceptionally good at creating the route, calls in the middle of the route can pull you away from your original task and make your starting plan less useful. A routing app can adjust to these changes and get you back on schedule.
Your route planning app can have more features added that will save you time and stress. Here are three of the best features that increase your time and effort savings with solid planning apps.
1. Voice Search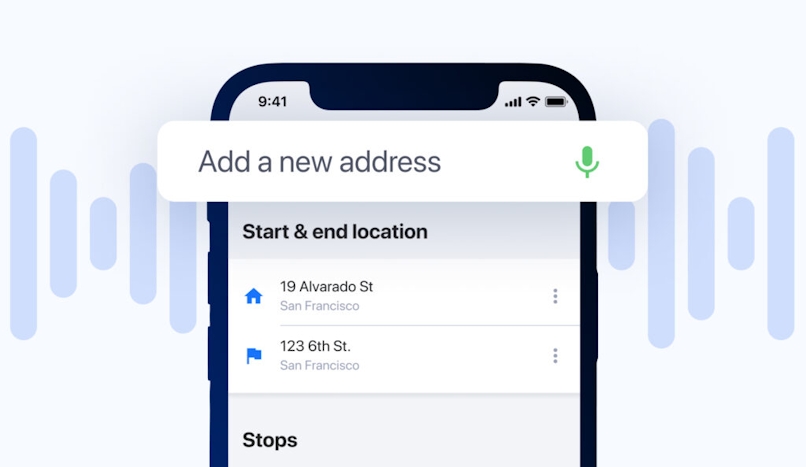 There isn't a whole lot that kills your schedule more than having to pull off on the side of the road and find a specific stop. You might need to check to make sure you have everything set for it, or there could be an issue with the customer. These stops are dead time that gets almost nothing done.
With route planning apps, searches for specific stops are quick and easy. You don't have to waste time flipping through the paperwork; you can perform a simple search and have all the information on the stop right at your fingertips.
However, if you have to type in the search, you still have to stop and waste time. With a voice search feature, you can perform the whole task while you are still driving. You can then read the info when you usually stop, or you can glean the information with a quick glance.
Voice search features are becoming more popular with every device over the last decade. Now over 50% of people use voice search regularly. If your route app offers that feature, it can help you save time whenever you have to find a specific customer.
The voice search feature can help you change your route while still making deliveries to adjust to updates from customers and dispatch. It allows you an easier way to customize your path when needed without adding more to your day.
You can also answer customers' questions about schedule and arrival time quicker and more accurately by swiftly pulling up accurate info on the stop. It can help you with customer relations while not having to stop and spend extra time.
Remember to still be safe when using voice-activated technology while driving. Studies show that it can be distracting for the driver. It is still better than manually looking for information while going, but you should be careful.
2. Fast Package Finder
Finding a package in your vehicle can eat up valuable time at each stop. Even if you do a pretty good job, adding an extra 30 seconds of searching at every stop on your list can compound over a day. If you have 120 stops in the day, you've added an hour to your schedule.
Currently, the average delivery driver makes between 150 and 200 stops per day. If you are on the higher end of that scale, you could save almost two hours each day with this feature, even in an organized system.
If you have always had a hard time organizing your truck, this feature can be invaluable. Every moment you spend finding the package is time you aren't making deliveries or driving your route. It is all wasted time and energy that you could do more with every day.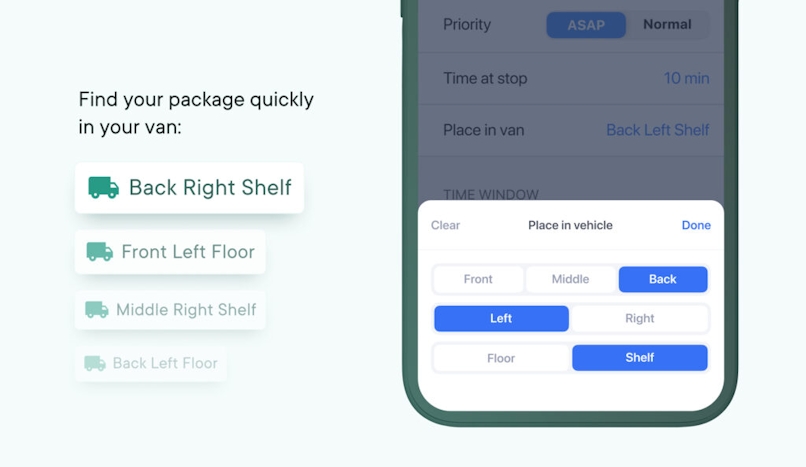 Fast Package Finder allows you to note where you put the package for each stop as you create your route. Then you can view this info right on your driving page so you can find the box quickly every time.
With just a glance down at your route, you can get your following packages ready for delivery, and you can make sure that you know exactly where to go in your vehicle to grab the correct box and bring it to the recipient as quickly as possible.
Being able to gain this information fast can be very helpful, and it is a feature that is exclusive to Circuit. In March of 2021, this feature went live, and it has been saving drivers time and hassle since then.
3. Saving Regular Routes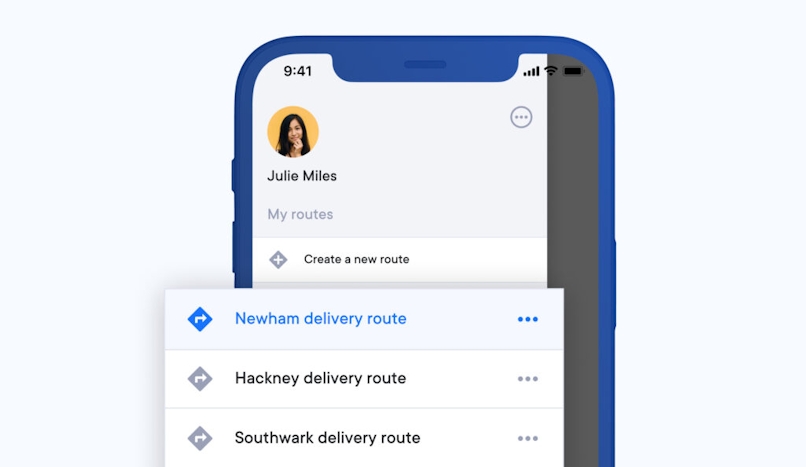 With many free route planning apps, you can input a lot of different deliveries. However, there are times you will want to be able to retrieve specific routes without inputting all the data again.
Sometimes you have to deliver to the same places on specific schedules. You may want to keep those routes and reuse them, so you don't have to keep repeating the same input. Once you've saved the course, you can edit them as things, but you don't have to re-do the whole path.
Even after you save the route, you can still make schedule changes to the path, and you can change the priority of stops on the route if your customers have special requests or needs. You can also update notes, so the list never goes out of date. Even with these changes, you will still save time over putting all the stops back in each day.
There are a lot of things you can plan for as a driver. It's good to stay prepared for events you see all the time. This planning leads many drivers to keep helpful tools in their trucks so they can always be ready. Saving regular routes allows you to be even more prepared.
Circuit Route Planning App Reviews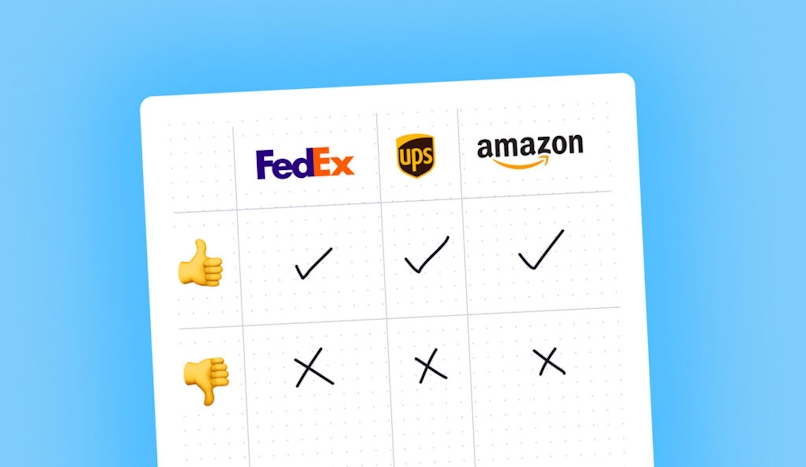 When you're looking at free route planning apps reviews, you can learn a lot about the service. With Circuit, you gain up to 10 stops at no cost at all. If you want to add up to 500 stops per route or get the service for multiple different drivers in the company, there is a monthly fee.
Circuit has predominantly positive reviews on both the Google Play Store and the Apple App Store. On both sites, Circuit rates well over four stars. You can read positive and negative reviews to get a better idea of the service.
Even when the app gets bad reviews from customers, you can see that the team addresses problems with the service to help the clients and correct the issues.
There are some common reviews on both sites. Many users are thrilled with how much time they save building quick and efficient routes on the app. Jakospence says, "It saves me a ton of time when I'm running errands or going to open houses. No more self-collating and calculating what I perceive to be the best route that usually ends up being wrong!"
Saving time planning the route is just the start of what users enjoy about the app. Some love the ability to customize stops for their job. Ryan Handcocks explains, "Makes my work day so much easier. Great that you can put in time slots and how long you'll be at each stop."
Many users love how well it works with Google Maps. Brianna Haley says, "Great tool for optimizing a complicated route, easy to use and works seamlessly with Google maps."
Other users appreciated how easy it was to use, like Russ Fillingham's "Great—reasonably simple to use and, so far, idiot-proof."
People also find the ability to add notes about the deliveries practical. As Kakashi describes, "The "notes" feature is a great addition too so I can write the names of the customers so I know exactly who I'm delivering to and have the package ready before I leave to their destination."
That is only a sampling of reviews explaining how Circuit has helped deliver drivers save time and finish their job with less stress and hassle.
How Route Planning Apps Save Time and Cut Costs: Driving it Home
A route planning app can help you with your in a lot of different ways. The more you can customize the app, the better it will work for you and your route. Finding the best plan to make all your deliveries on time is more manageable and more efficient. With just minimal input, you can have a route in minutes.
Now that you have seen how much route planning apps can save you, it's time to try one out for yourself. Install Circuit for a free 14-day trial today and get all the benefits of having your path calculated to save you time and money.