5 minute read
Ask The Expert: Every Courier Driver Needs These 27 Essentials
Pete the Courier Driver tells you exactly what you need to take in your vehicle and why.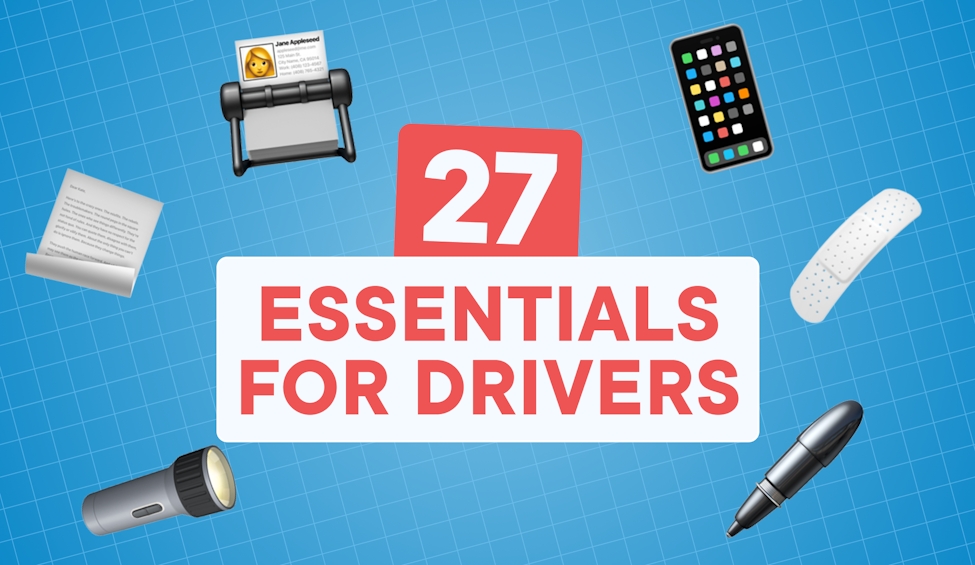 Knowing what to take with you on the road if you're new to courier driving can be a pain. Imagine getting on the road and being miles from anywhere to stop and eat when you're hangry. Or getting soaked because you've forgotten to chuck a weatherproof coat in your cab.
However, with a little preparation before you set out, you can keep fully focussed on the road, save time, and make money.
So what do you need? What type of clothes should you consider? And what's worth packing into your driver's bag?
Here are the most essential things you need on the road with you as a courier driver.
This is part of a series of regular posts from Pete the Courier Driver with hints and tips for every courier driver. If you're new to delivery driving, make sure to also check out How to Make Money as a Courier
Courier driver essentials: What do you legally need as a courier driver in the UK?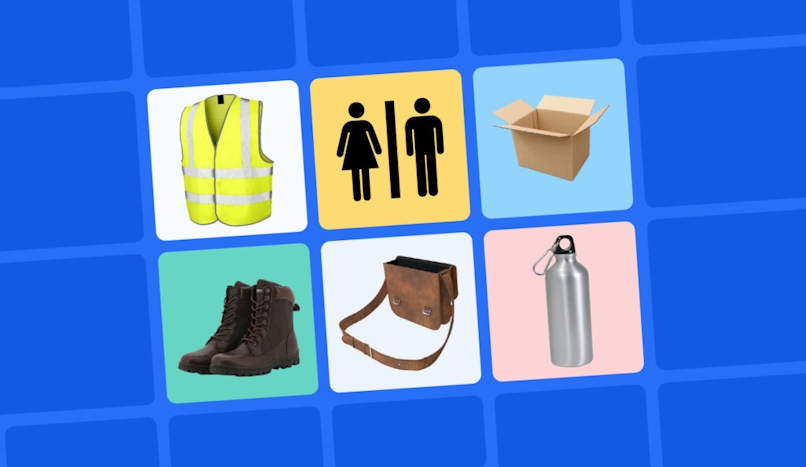 Firstly, the things that you're required to have by law.
If you're just driving a truck or van, all you actually need is a valid driving license and you need insurance. Which is either a higher and reward or goods in transit insurance. And you'll need a high reward, light haulage, and you'll need goods in transit insurance.
Some people also go for public liability. It's not necessarily a must, it's a handy thing to have.
On top of which if you're driving a bigger vehicle, like a seven half tonner or over, you may need a different license, depending on when you got your driving license and you'll need a CPC card and you'll need a driver's card. CPC card is one of these things you have to do every five years.
There are other things also that it's handy to have: Two forms of ID, your driver's license (that you should have anyway), then a passport or, if you've got one, company ID. That's sometimes required. This often is for airports and things like that they need two to let you in.
That's basically what you need by law.
Higher and reward insurance
Goods in transit insurance
Public liability (optional)
CPC card
Two forms of ID
Courier driver essentials: What clothes should you wear?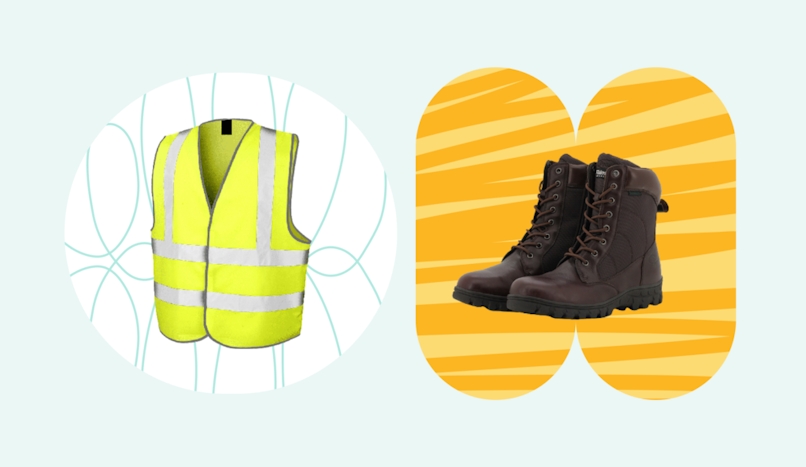 Then, of course, there are the things you're going to need to run in; your clothes. You're going to want to be comfortable. It's very sunny at the moment, so I am currently standing here in shorts.
But also boots.
Because a lot of the places you'd go to, probably 50% of the places you go to, might require PPE. So you're going to need some other PPE too.
Your PPE is important because it can stop you from getting onto the site.
So from the PPE point of view; you'll need a hard hat and a high-visibility vest. High visibility gloves are not necessary, but you're gonna use them all the time, and glasses.
Boots
PPE
Hard hat
High-visibility vest
Padded vest
High visibility jacket
Gloves
Glasses
Shorts
Courier driver essentials: What to take in your strap box
That's the other thing. You're also going to need straps and stuff to strap your load down.
In my strap box, I have five-tonne straps and two-tonne straps, WD-40, corners for tramping down a load, and shrink-wrap.
Straps are important because they will stop you from breaking stuff on the route.
If you don't have straps, I'd advise that you just grab anything like that you can to put next to the load to stop it from moving.
Five-tonne straps
Two-tonne straps
WD-40
Corner protectors
Shrinkwrap
Courier driver essentials: What to take in your driver's bag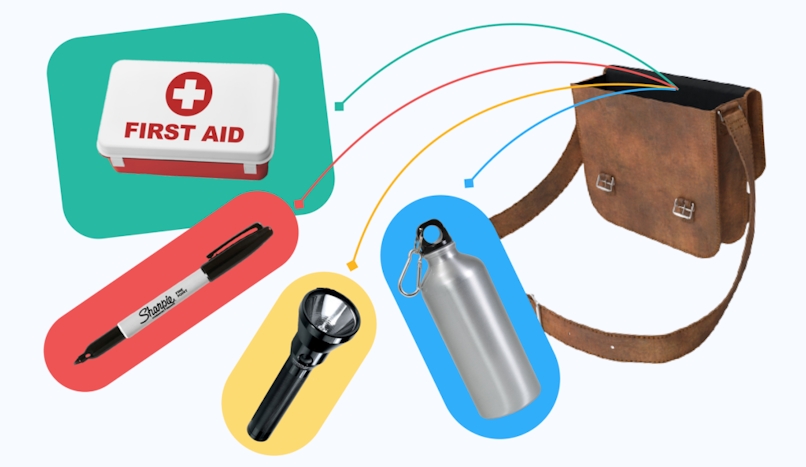 In my driver's bag are a flask for the tea and a flask for juice (In case I get stuck out on the road). I've also got a pad and paper and a first-aid kit.
If you go out on the road and you haven't got a cup of tea, you can always stop at a drive-through to get yourself a cup of tea. So you don't necessarily have to have a flask.
The most important thing is my phone. The phone is going to be your sat nav, is going to be the way your jobs come through sometimes, it might be your DAB radio, it's the way you keep in contact with people.
Lastly. I have my driver's card. You might not need one of those.
So that's just a basic overview. But before we go on, I'd just like to say three things that I think people sometimes miss that I think are a blinder and that will carry you on with a job.
The absolute must-have courier driver essentials
Firstly, you want to get yourself a torch.
I know you got one on your phone, but if you're going to do your walk round check in the morning on the truck to make sure that everything's all right, it's very handy.
If you're trying to find an address in your small van at 10 o'clock at night in a dark village, you got the light on the phone, a decent torch will also stand you in good stead.
Also, you want to grab yourself a knife. A knife is a very handy thing to have. You're probably best off with a Stanley or a box cutter.
And last, but by no means least, a pen. But not just any pen, a fat marker pen.
When I used to do furniture delivery, I would mark every big plastic bag on the outside of one set of furniture with a number, then I would get the next drop on, and mark every big plastic bag in that set with another number. It stopped me from muxing everything up.
If you've got a hundred or more packages to load, stick a great big number on each one. It's so much easier to find a great big number than it is to find a tiny little barcode.
Flask
Pad and paper
Drivers card
Tea and coffee
First aid kit
Phone
Torch
Penknife
Pen
Courier driver essentials: Driving it home
I hope that helps. If you like these videos, please subscribe to the Circuit channel and also I've got my own channel also on YouTube, Pete the Courier Driver.
If you're a courier and want to make delivery easier and get home faster, try Circuit Route Planner for free.