7 minute read
5 Hacks That Will Help You Deliver Packages Fast
Learn how to deliver packages fast. Including what clothes to wear as a courier, how to optimize your route, and how to find packages in your vehicle.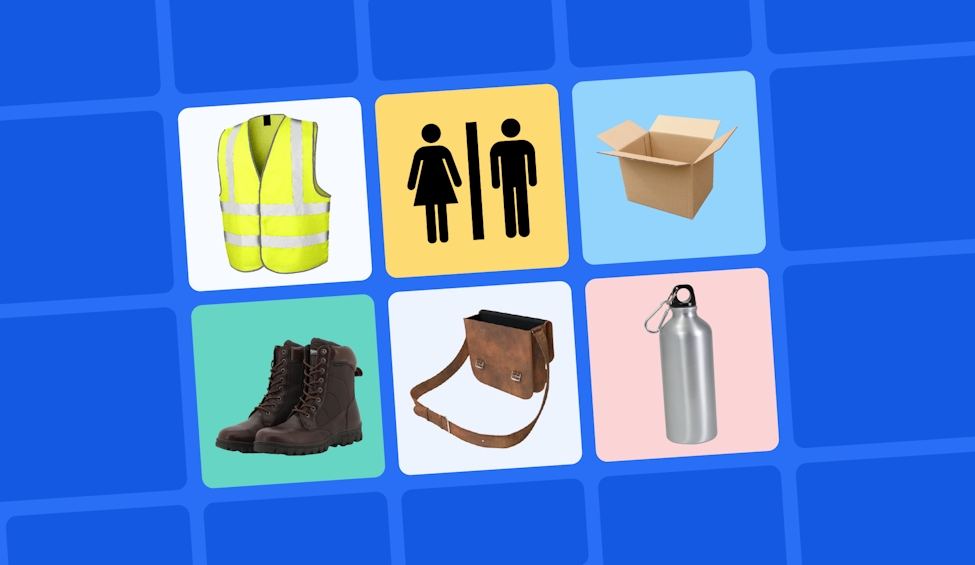 If you've just started work as a multi-stop delivery driver, or you want to be more efficient as a courier, then you need to know how to deliver packages fast.
Finding and using the best tactics to increase delivery speed will make your customers happy. If you work as an employee or a contractor, your supervisor or boss will be pleased. And you'll have increased job satisfaction and reduced stress.
Days that run smoothly are days that can end sooner than planned, too, another perk that comes when you learn how to deliver packages faster. And of course, you can also earn more money as you get more skilled and use our tips on how to deliver packages fast.
Why Must You Deliver Packages Fast?
Whether you get paid for each package delivered or on an hourly basis, you want to deliver packages fast. Here are some reasons why:
Many couriers are paid on a per-drop basis, earning between £3 – £5 on each delivery made. Depending on your delivery area, you could deliver up to 250 packages a day.
Some deliveries are time-sensitive and you will need to meet the deadlines. For instance, some companies guarantee same-day delivery, or next-day delivery before noon.
If you work for yourself, you'll make more money by delivering more packages each day.
Getting done work on time or a little early gives you more personal time.
Whether you work for yourself, on a contract or for a company, you want to deliver on time and quickly to keep customers happy.
So we're here to help with 5 Hacks That Will Help You Deliver Packages Fast.
1. Wear the Right Clothes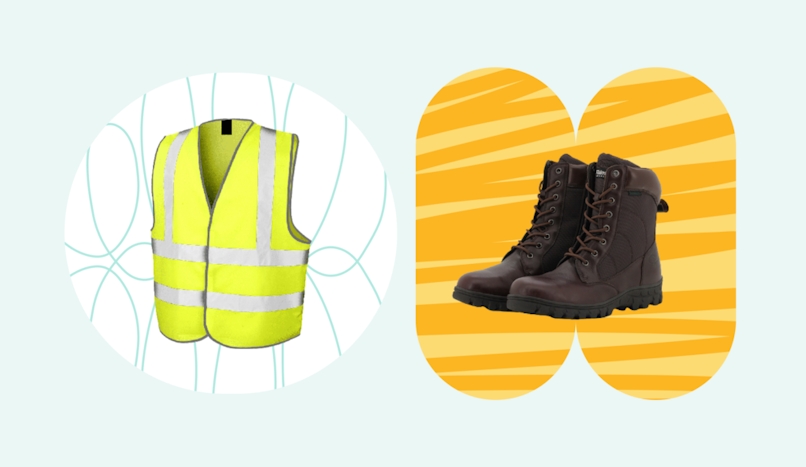 Wearing the right clothes is essential to being a fast delivery driver. Even if you work for a company that supplies a uniform shirt, for instance, your choice of clothing can help speed up a delivery time. The right clothes help ensure you can move quickly and comfortably, and stay safe while making deliveries.
First, durable and comfortable boots are a must. You will be in and out of your vehicle many times a day, from when you load the truck to each stop on your route. You can't be slowed down by sandals that catch on the steps, or runners that get wet or slip easily in rain or snow. Lifting packages in and out of the vehicle requires a sturdy base. We recommend quality steel-toed boots that are comfortable enough for all the walking you'll be doing.
Gloves that fit properly and protect your hands will be another good investment. You'll be lifting and carrying packages all day, so it's a good idea to have quality gloves. In colder months, you'll want insulated gloves that keep your hands protected and warm.
You also need to be sure you dress for the weather or pack extra clothes in case the forecast changes. A good rain jacket or winter coat, depending on the season, will keep you warm and dry. Be sure your clothes fit properly so you're not catching a long jacket on a fence, or feeling uncomfortable when you're driving by wearing a too-tight shirt.
In summer's heat you may want to wear shorts, but be sure they cover your legs at least to your knees. There's nothing worse than sticking to the seat, and some customers may have dress codes that require knee-length pants.
Then there are items of Personal Protective Equipment (PPE) that you should consider, depending on your delivery locations and requirements of customers:
A hard hat.
A high-visibility vest.
Protective glasses.
Any other PPE required by customers.
And if you require special glasses, like prescription driving glasses, or reading glasses for checking packages, be sure they're always in the vehicle.
2. Pack a Driver's Bag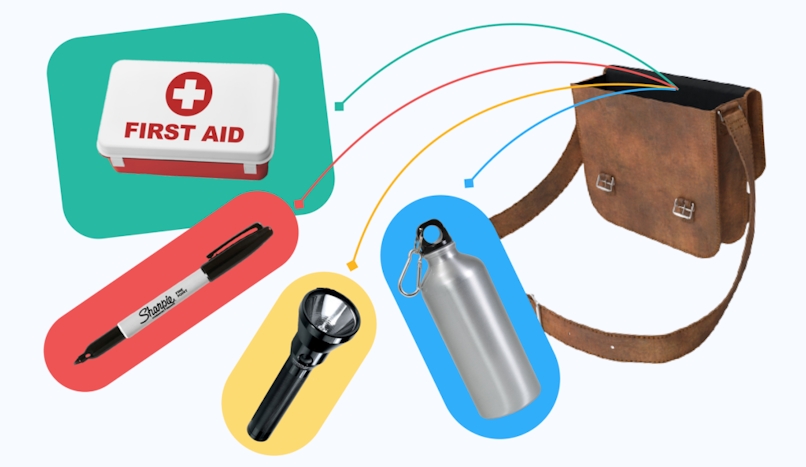 Another valuable addition to your vehicle is a driver's bag. Pack the items you will use every day, as well as some that may be necessary only in an emergency. You can either leave the bag in your vehicle or make it a routine to prepare it each morning to take with you.
Here are some items that should be packed:
A flask for water, which you can refill throughout the day, or several bottles of water.
A flask of tea or coffee, which saves time and money compared to stopping and buying each day. If you do stop to buy more, you can still use your mug.
A pad of paper and a pen in case you need to make any notes.
A large marker in the event you need to mark packages.
A first aid kit.
Any necessary packing items like straps to secure packages.
Your phone.
A flashlight.
A knife or box cutter.
If you've got necessary items handy every day, you won't need to make unnecessary stops that cause delays.
3. Optimize Your Delivery Route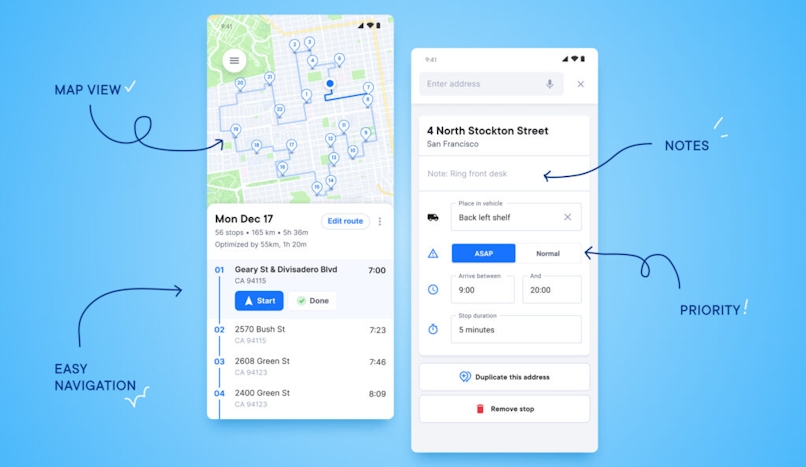 One of the top tips for how to be a faster delivery driver is to make sure your route is planned before you leave in the morning.
This is where a quality route optimization tool will make life faster and easier as a courier. Route optimization is more than having a map on your phone or in the vehicle, and it's more than using a GPS to go from address to address.
Route optimization means getting from one stop to the next in an orderly fashion. An optimized route is a predetermined path that is the most cost-effective, in terms of time and distance.
A good route optimization tool not only helps you find your delivery destinations, it also plans your routes to decrease time spent on the road. It can help you avoid time-wasters like traffic jams and backtracking.
The Circuit delivery route planner is easy to use and eliminates the need for you to spend a lot of time planning your route. Its route optimization software will get you to your deliveries on the best path.
4. Add Stops for Bathroom Breaks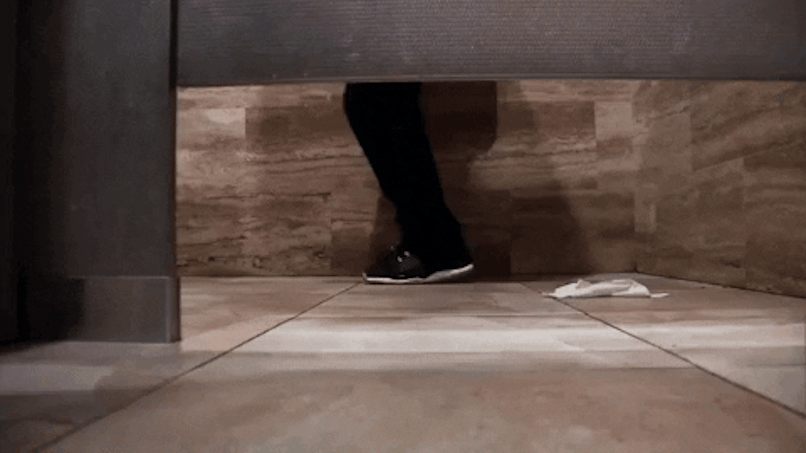 Another way to be a faster courier driver is by adding breaks into your route every day. Why is this important? For several reasons.
If you plan your day without bathroom breaks, you can't follow the schedule and be on time. That's because when it becomes an emergency and you have to make an unscheduled stop, you're disrupting the entire route schedule.
By building breaks into your schedule, you get a true picture of what your workday looks like before you leave, including how long it should take to finish your route. You'll be able to make stops where you know there are washrooms available, eliminating unnecessary backtracking, or delays while you search for the best place to stop.
Taking even short breaks during the day will help prevent chronic fatigue and other negative side effects that can eventually cause you to lose focus on your driving, or lead to stress.
Knowing you have regular bathroom breaks also allows you to enjoy a cup of coffee or tea during the day, and to drink water and stay healthy and hydrated. In the end, you'll stay on schedule and get done faster if you plan breaks rather than let unplanned stops sabotage your route.
5. Plan Your Packages In Your Vehicle
When you're wondering how to increase package delivery speed, then finding the right package at the right stop is an excellent hack to speed up deliveries. Searching your vehicle at every stop adds up to a lot of wasted time by the end of the day. Instead, have packages organized in your vehicle depending on the address and drop-off order. That will reduce time and stress at each destination.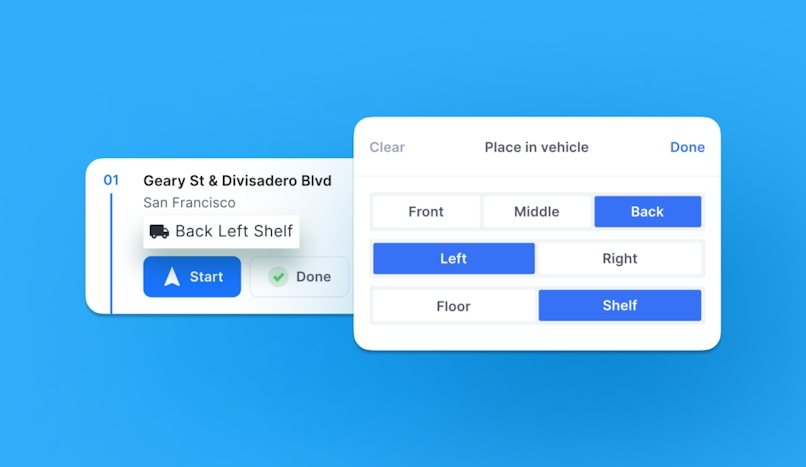 For this reason, Circuit has developed a "Fast Package Finder". To use it, you tell the Circuit app where the packages are in your vehicle. When you stop, the app will remind you exactly where to look to make a speedy drop. The Circuit app builds an optimized plan for up to 500 stops in just a few minutes.
Here's how that helps.
If you have a hundred stops, and you take 30 seconds or more to search the vehicle each time you stop, you could save up to an hour a day.
Then take a moment to make extra sure you're dropping all the correct parcels at the right place. A quick double-check can save time in the long run.
Driving It Home
Working as a delivery driver gives you a job with lots of variety, and it appears demand will only increase for couriers.
To be successful, making deliveries quickly is a goal for every driver. Whether you cover a large area or a small downtown core, knowing how to deliver packages fast will add money to your pocket, save time, and reduce stress.
With our 5 hacks that will help you deliver packages fast and the help of the Circuit app, you'll be on time all the time. Get your free trial now.