12 minute read
How to Become an Independent Courier Contractor (in-Depth Guide)
In this guide, we cover the different types of indepentent courier work, what you need, and salary.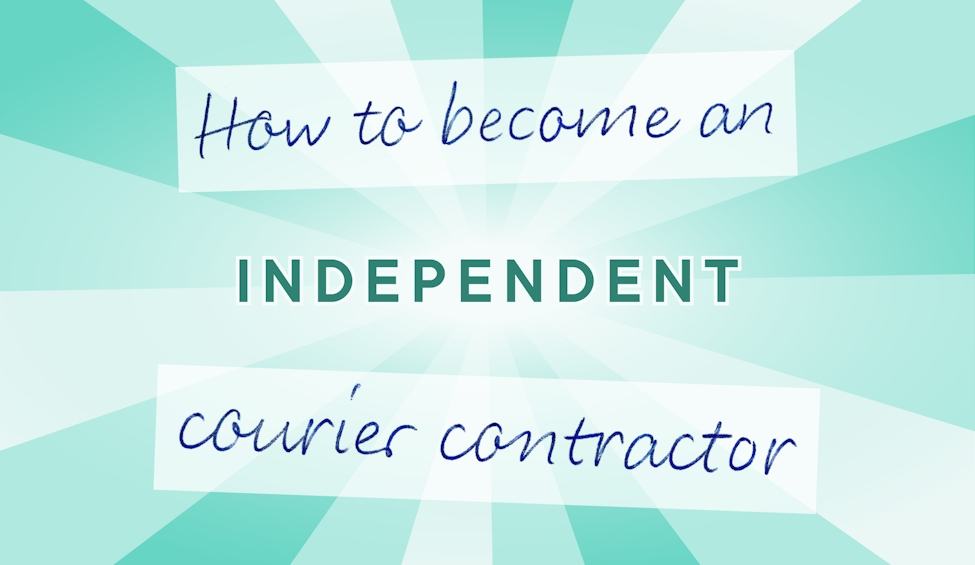 Wondering how to become an independent courier contractor?
There's no better time to consider this occupation that's in demand, with signs that the need will only increase.
The United States Bureau of Labour Statistics reports that the employment of delivery truck drivers is "projected to grow 12 per cent from 2020 to 2030, faster than the average for all occupations."
And the well-documented driver shortage in the United Kingdom is not unique.
The European Union is also dealing with a driver shortage that began before the global pandemic. Politico reports that in 2019, 24 per cent of trucker positions were unfilled in the UK, while 22 per cent were unfilled in Poland, 21 percent in the Czech Republic, and 20 per cent in Spain.
While these positions are not just for couriers, there is definitely a need for drivers and couriers, wherever you live.
If you like the idea of working for yourself, then being an independent courier contractor is an ideal choice.
But where do you start? How to become an independent courier contractor?
I've compiled some of the best research and advice from current couriers for a complete look at how to become an independent courier contractor.
Here's what you'll learn:
What an independent courier contractor is
What you'll need to start
What types of independent courier contractor jobs there are
Independent courier contractor salary
How to become an independent courier for FedEx, Amazon, and UPS
Costly mistakes to avoid
Let's dive in and find out what being an independent courier contractor is all about.
How to become an independent courier contractor
What is an independent courier contractor?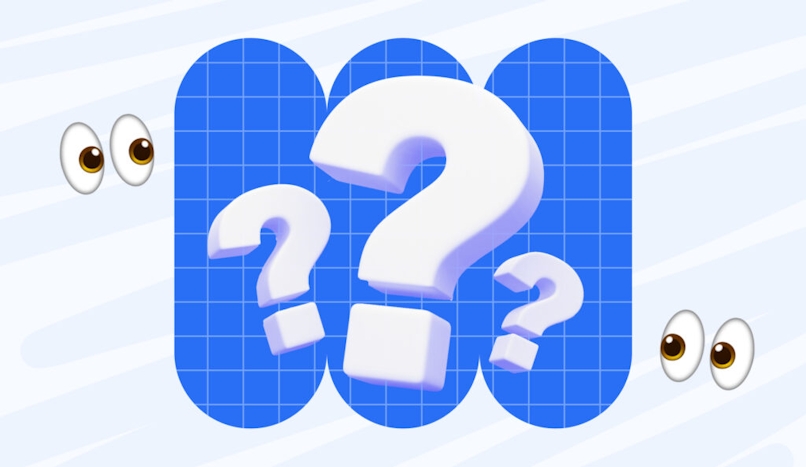 Here's the difference between an on-demand delivery driver and an independent courier contractor.
Delivery drivers
An delivery driver usually works as a company employee, driving a company vehicle instead of a personal vehicle.
Expenses like fuel and maintenance are covered by the company.
Employees are typically paid by the hour, or get a salary, and may also get employment benefits.
They also don't have to worry about finding customers. They show up at the warehouse and pick up their load every day.
Independent courier contractor
Bu contrast, an independent contractor courier is not a company employee.
Instead, this type of courier uses their own vehicle, even a car.
The independent courier contracts with a company or companies, and is paid either per delivery or per mile. In some instances, the pay could be at a daily rate.
They have to find their own customers, which could be a large company that contracts with drivers like FedEx, or local businesses like florists or law firms.
There are options to sub-contract or find their own end-user customers.
An independent courier contractor is responsible for the cost of their vehicle, the expenses associated with maintaining it, the cost of fuel and other necessary items like a smartphone, as well as vehicle insurance.
Top 5 independent contractor courier requirements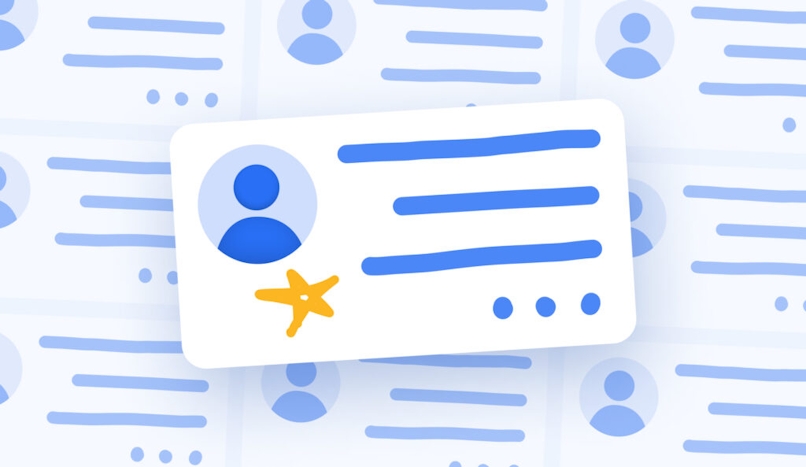 If you're thinking seriously about becoming an independent courier contractor, there are some important requirements for the job:
1. A reliable vehicle
A van or truck is often recommended for couriers and delivery drivers, but it is possible to work as an independent contractor courier with your own car.
Just be sure the vehicle is reliable, and keep up the maintenance schedule so it remains reliable.
2. Appropriate licences and insurance
You need a valid driver's license, and your vehicle needs appropriate license plates.
You also need to get the insurance that covers you and your vehicle for courier work.
Regular insurance may not cover being a courier, and you could end up being liable for damages to the goods, or find yourself uninsured in the event of an accident.
3. A smartphone
You need to be able to communicate with customers, so a cell phone is essential.
But by opting for a smartphone, you can load apps that can make your work easier, like a navigation app or one that finds the nearest and cheapest fuel prices.
4. GPS
If you don't already use a smartphone with a GPS app such as Google Maps, or Waze, then you should get a GPS to help you navigate. Opt for hands-free to stay safe.
5. Other essential items
If you're delivering large goods, then moving equipment like a dolly may be necessary.
You may need straps to tie down packages. It's also a good idea to carry a first aid kit, wear a safety vest, and make sure you have comfortable clothing and shoes.
Types of independent courier contractor jobs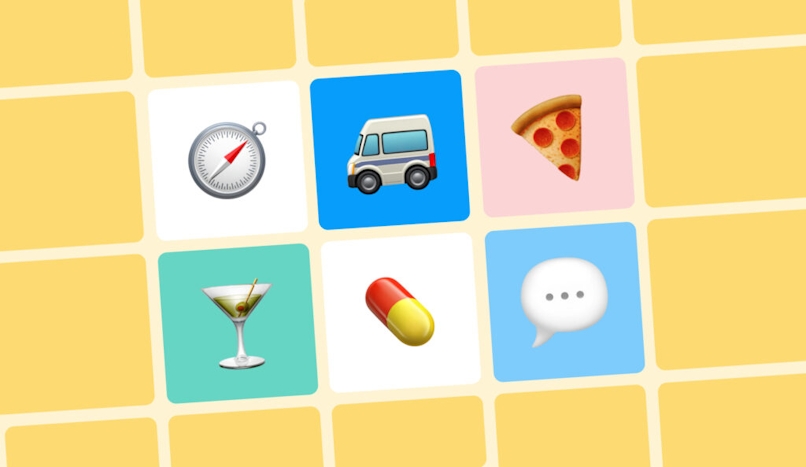 There's no shortage of types of independent courier contractor jobs, and the need for different drivers continues to grow.
IBISWorld reports that "demand for services provided by the Couriers and Local Delivery Services industry, such as courier services and restaurant and grocery delivery, has vastly increased."
There are a number of factors that have caused this rise, including the global pandemic and the increase in e-commerce sales, online shopping, and businesses including free delivery as a selling point.
In any case, industry employment is expected to continue to rise.
There are also demands for fast delivery, as some retailers promise same-day or next-day delivery to entice customers.
And, there's a need in many centres for speciality services, such as the delivery of urgent and confidential documentation, critical parts or prototypes for manufacturing, or goods that need to be handled in a special way, like hazardous materials, or fragile goods.
There are options to work for larger companies as part of a network of delivery services. Or to be a local messenger that provides delivery services within a smaller area, like a city's downtown core.
Here are a few examples:
Local courier services
In this instance, drivers deliver letters and packages, usually within a city. Deliveries could include legal documents or small packages from business to business.
Grocery delivery services
Demand for this type of service increased during the global pandemic, as people wanted to avoid in-store shopping. In this instance, a courier contractor picks up the orders at the store and delivers the groceries to customers.
Restaurant meal delivery services
This is another service that saw a boost in demand during the pandemic. Services are run through food delivery apps, or independent contractor delivery drivers can work with individual restaurants to make deliveries.
Alcoholic beverage delivery services
If you're looking to supplement income on nights and weekends, this type of service is popular for those who don't want to drive to get their libation.
Liquor stores and restaurants deliver alcoholic beverages at a cost to customers, and give an extra avenue for those wanting to be an independent courier contractor.
Flower shop delivery services
There is still a need for delivery of flowers and plants, as this type of delivery remains a popular gift, or surprise for Valentine's Day, birthdays, and other special occasions.
Medical deliveries
A medical courier transports and delivers medical documents or records, lab specimens or test results, medical supplies, and medications.
Pharmaceutical deliveries
Many pharmacies hire independent couriers to deliver prescriptions to customers. Once again, you would pick up the packages at the store and deliver them on behalf of the store.
Other types of deliveries
Many retail stores offer free or low-cost delivery of their items, as online shopping becomes more popular. You could find work delivering books, clothing, jewellery and watches, and even cannabis products in countries where it is legal.
You could fill a niche for a speciality business if you're willing to work outside of 9-to-5 hours.
For instance, a bakery that needs bread delivered to delicatessens and other clients every day will need a driver to work early mornings before the delis open.
In many instances, companies would prefer to hire an independent courier contractor rather than hire an employee.
In the instance of a flower shop, for instance, it may not be economically viable to have a full-time driver.
So as a driver working for yourself, you could arrange work with several different types of businesses that need part-time drivers. Or you could arrange to work for one company while still remaining an independent contractor.
As for finding work, there are a few routes to take (pun intended).
You may know of local businesses that need your service. You can also call on local businesses to find out their needs, and offer your services.
Consider contacting local business organizations or downtown associations, the Chamber of Commerce, or other groups that support local businesses.
There's also the option to look online. In the United Kingdom, for instance, Courier Exchange connects companies and drivers.
In the United States, there are various platforms, like Indeed, SimplyHired, ZipRecruiter and more.
In Australia, Indeed and Seek are two options.
In Canada, Workopolis and Indeed are available, as well as the Government of Canada's Job Bank.
Independent courier contractor salary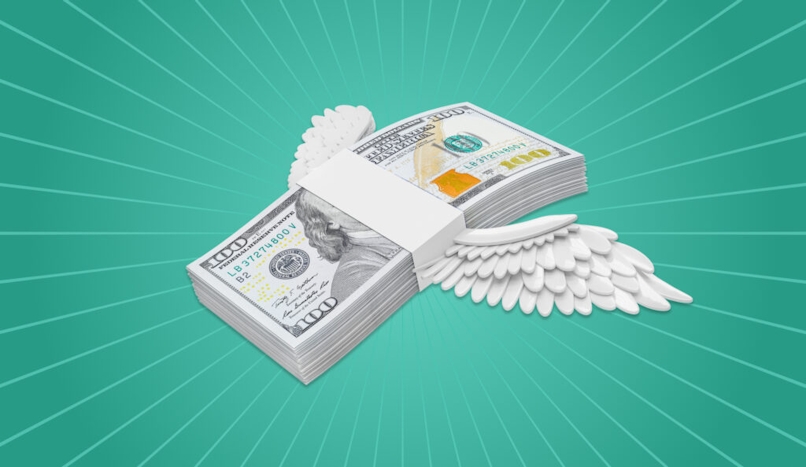 If you're looking to become a delivery driver, one of your top questions is likely: How much money can I make as an independent courier contractor?
There are a number of sources that we can look to for an idea of independent contractor courier pay.
The U.S. Bureau of Labor Statistics reports that the median (or middle) wage for drivers was $27,960 USD in 2020.
The lowest 10 per cent earned less than $18,600, and the highest 10 per cent earned more than $50,910.
The median annual wage for light truck drivers was $37,050 in 2020, with the lowest 10 per cent earning less than $22,470, and the highest 10 per cent earning more than $70,080.
Here's some more detail (all in USD):
May 2020 median annual wages for driver and sales workers and the top industries
Wholesale trade - $38,600
Retail trade - $30,300
Restaurants and other eating places - $23,540
May 2020 median annual wages for light truck drivers and the top industries
Couriers and messengers - $50,790
Wholesale trade - $35,140
Retail trade - $27,890
While the data does not answer the question – are couriers independent contractors – it does give an indication of how much money is possible as a delivery driver.
As well, in some countries and for some industries, drivers can earn tips over and above their pay.
As for getting paid, some couriers earn money for each delivery, or by the mile, or contract with a company and earn an hourly wage without becoming an employee.
You'll also want to discuss how and when you will be paid. Depending on the company, you may get paid daily, weekly or monthly.
Different customers may pay you on different schedules. But it's important for you to know when that payment will be forthcoming.
How to become an independent courier for FedEx, Amazon, and UPS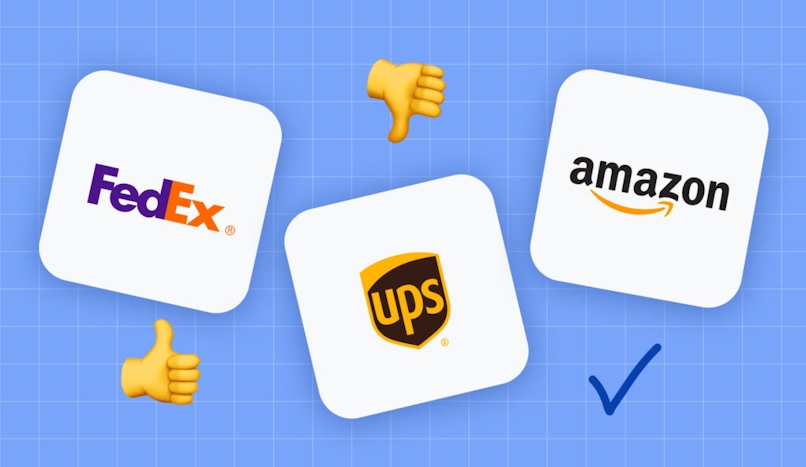 IBISWorld also reports that the companies holding the largest market share in couriers and local delivery services in the United States industry include United Parcel Service (UPS) and FedEx.
Amazon is also a major player, and many drivers want to know how to be an independent contractor for Amazon.
Here's how to get on board and be an independent courier contractor for these major delivery companies.
FedEx
There are three ways that you can contract with FedEx: as a Custom Critical Owner-Operator, as a Ground Independent Contractor, or as a Home Delivery Independent Contractor.
There are specific requirements such as having a proper class commercial driver license (CDL) and in some instances experience with tractor-trailers, as well as having a specific type of vehicle depending on which route you choose.
A clean driving record and passing physical and drug tests are other requirements.
Amazon
The e-commerce giant Amazon has opened its doors to give opportunities with its Amazon Flex courier service.
Drivers are contracted to deliver goods from Amazon fulfillment centres or partner stores using their own vehicles.
There are different types of Amazon delivery jobs, including deliveries for Prime Now and Amazon Logistics.
There's even an independent courier app that makes it easy. Download the Amazon Flex app on your mobile device and set up an account.
UPS
There are four options for working at UPS: a package delivery driver, tractor-trailer driver, freight driver and personal vehicle driver.
For instance, using your own vehicle, UPS hires full-time drivers that could be Monday-Friday or include Saturday and holidays.
Jobs may be seasonal, allowing you to supplement your income during peak seasons. The UPS website lists jobs by type and then you search by location.
Rookie independent courier mistakes to avoid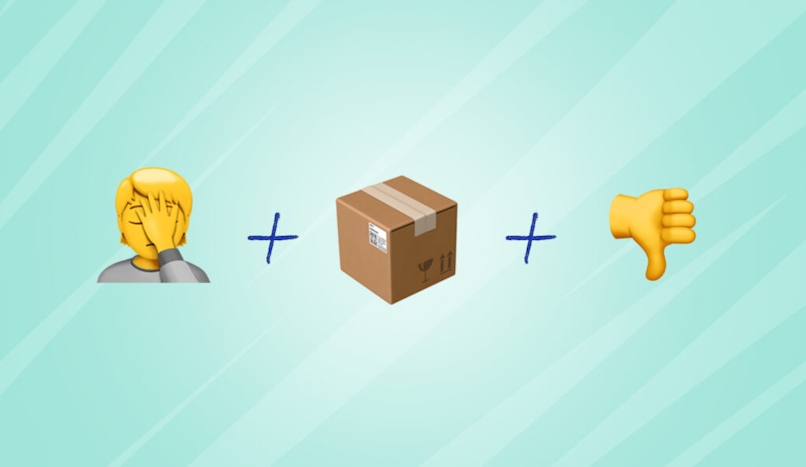 When you first start out as a delivery driver, it can be both exciting and intimidating.
You may know the details on how to become an independent delivery contractor but then find in your first days of work that problems arise.
Don't worry! Here are some rookie mistakes and how you can avoid making them.
Not knowing where to go
Even if you've lived in the area where you'll be making deliveries, there will be new addresses to find when you start driving.
If you're new to the area, or you need to drive out of your familiar home location, you'll need to know how to navigate unknown areas to make deliveries.
A navigation tool like Google Maps can help, particularly if you won't be making many stops in a day.
Not optimizing your route
Knowing where each stop is located is only one part of planning your route each day. To really be effective as a delivery driver, you need to optimize your route.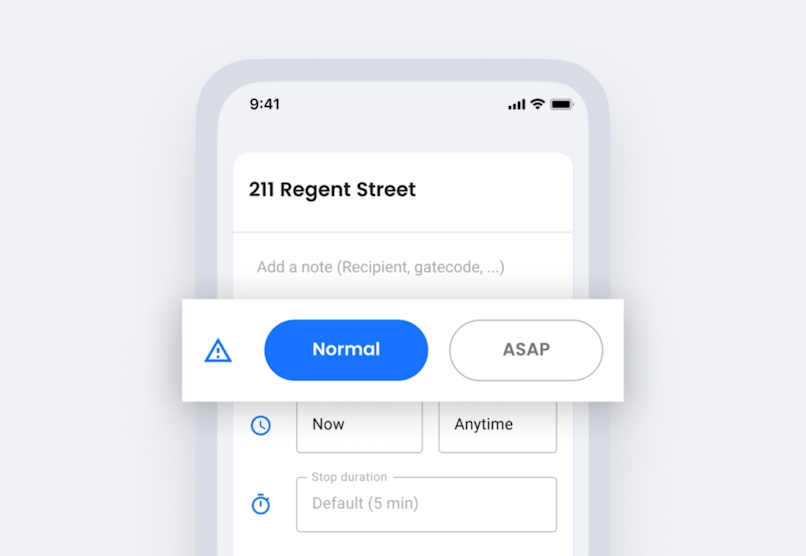 That means traveling in the most efficient way to all your destinations, taking into account all your stops and the number of stops you have to make.
Circuit Route Planner is an ideal tool for independent courier contractors, giving you the ability to plan the best route each day and even organize packages in your vehicle with the Fast Package Finder, saving you even more time at each stop.
Not building bathroom breaks into your schedule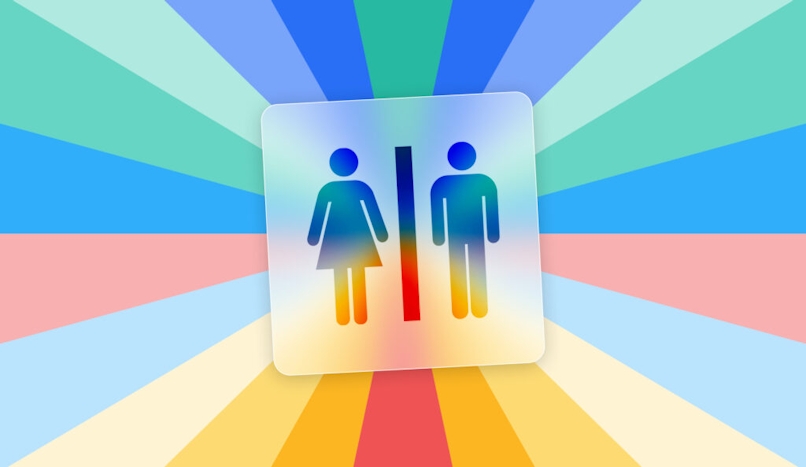 Being in your car all day means you will need to stop for bathroom breaks.
So rather than disrupt a well-planned route with an unexpected stop, or suffer an embarrassing accident, plan breaks into your schedule.
You can avoid the hassle and expense of backtracking, getting off your planned route, or being late for a planned delivery because you had to find a bathroom fast.
Circuit Route Planner lets you build those breaks into an optimized route, and you will finish the day faster and avoid unnecessary stress.
And when you do find yourself in a dilemma or facing a problem, like an unknown location, remember that people are generally kind. Don't be afraid to ask for help.
How to become an independent courier contractor FAQs
How much do independent contractor couriers make?
There are different sources that give information on pay for independent courier contractors.
The U.S. Bureau of Labor Statistics gives a range for drivers, including couriers and messengers, but does not break down by employee vs. independent contractor.
ZipRecruiter reports that in 2021, the average annual pay for an Independent Contractor Courier in the United States is $47,048 a year, which is about $22 an hour.
This will obviously vary based on how the courier gets paid, the number of customers and other factors, and doesn't include the cost of operating and maintaining your own vehicle.
What independent courier apps are there?
There are a multitude of apps that can help independent couriers.
PetrolPrices in the United Kingdom and GasBuddy in North America and Australia help you find the prices at nearby gas stations and consistently save time while you also save money on fuel.
Flush is an app for Android and iOS that finds bathrooms with a database of tens of thousands of public toilets. And depending on what type of work you want to do, there are other gig economy apps that open the door to all types of jobs.
Does DHL have independent contractors?
According to FleetOwner, DHL uses independent contractors for pickup and delivery services in many parts of the United States.
It goes on to state that the percentage is about 60/40 between independent contractors and DHL couriers with between 10,000 and 13,000 independent couriers.
Are couriers independent contractors?
Not all couriers are independent contractors.
Some couriers work for one company using a company vehicle. But others choose to be independent courier contractors.
That means they subcontract with a company instead of hiring one as an employee. Or, they find their own end-user customers and deliver for different clients every day.
How to become an independent courier contractor: Conclusion
An increased need for couriers and delivery drivers make this occupation one worth considering. Not every driver needs to be an employee.
Independent courier contractors fill a need all over the world, subcontracting with big companies like FedEx and Amazon, or delivering bread every morning for the local bakery.
Our in-depth guide on how to become an independent courier contractor will arm you with the knowledge you need to get behind the wheel and enjoy a part-time or full-time job in no time.
By using Circuit Route Planner, you'll be even farther ahead. Get your free trial now.