11 minute read
The 7 Best Gig Economy Apps for Couriers to Make More Money
Do you want more profitable side hustles as a courier? Here are the seven best gig economy apps that will allow you to earn more at your own pace.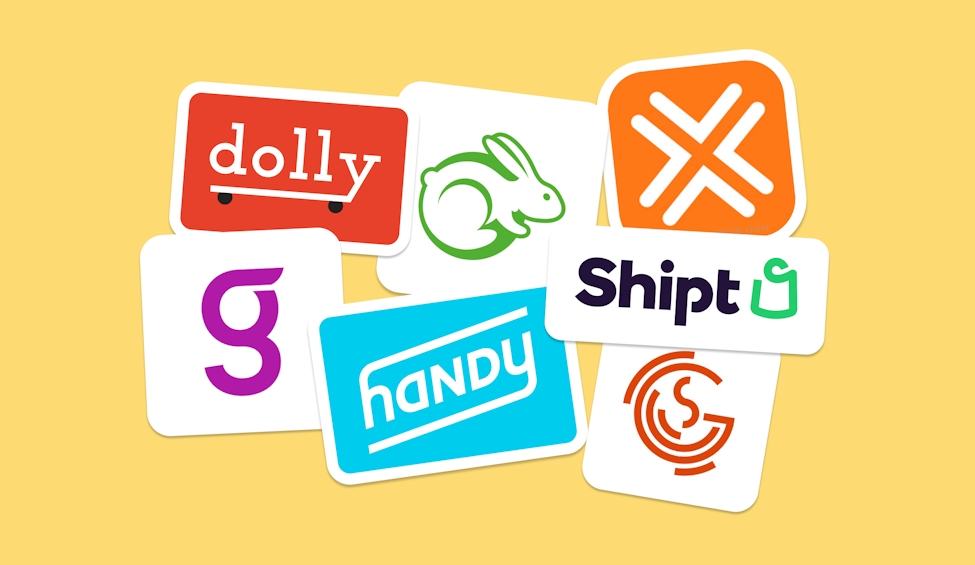 Tired of the inconsistent side hustles you're currently doing? Are you worried that your temporary job may not be enough to pay the bills?
You can put an end to your worries if you jump in and join the gig economy. This current trend of doing work and earning money is gaining popularity and growing at a rapid pace. If it continues, more than 50% of the U.S. workforce will be doing freelance work by 2027.
In this article, you'll discover seven of the top gig economy apps couriers can use to boost their income. Some of the key concerns we'll address for each app include:
Is the app completely free?
What are the requirements?
How do you use it?
How will you get paid?
Without delaying any further, here are the apps you should download and install on your device today to get you started:
1. TaskRabbit – best for finding odd jobs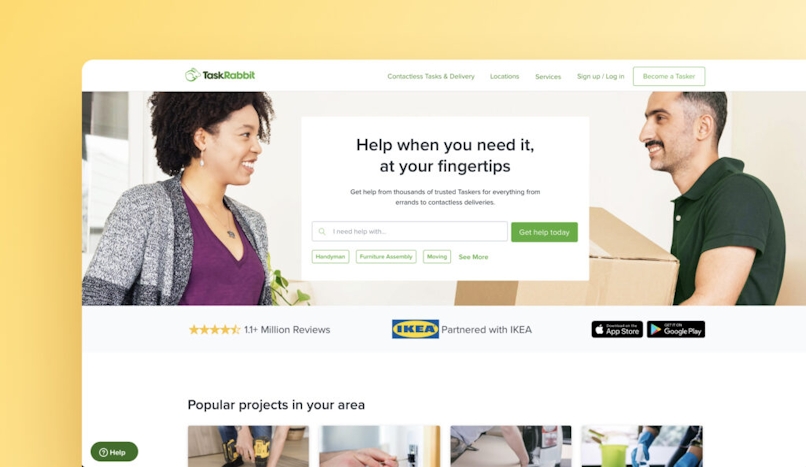 TaskRabbit gives a portal to people in a particular area to post any household task they need help with and get it done by "taskers." Furniture assembly, lifting and moving furniture, and even home and office deliveries are just some of the odd jobs you'll find.
For every job you take, TaskRabbit will be charging the user – and not you – with their service fee and Trust and Support fee. So, if you posted an hourly rate of $20, you'd get all of the payment deposited in your bank account.
To become a tasker, you need to meet the following qualifications:
At least 18 years old
Valid SSS number
Confirm your identity with an ID check. If you're from California, you'll need to submit proof that you're a sole proprietor.
Must have a smartphone to run the TaskRabbit app
To get started, you need to install the app and register. Then build your profile by specifying the services you specialize in and the location where you'll operate. Submit your ID and SSS number to confirm your identity.
You'll have to shell out a one-time registration fee of $25 to finalize the application process. After paying, you can now set your work schedule.
Then, you can immediately start browsing for delivery jobs in your area. If a user wants to hire your services, the app will notify you as well.
Take note, though, that it can take up to five days before you receive payment in your bank account. While TaskRabbit approves payments within 24 hours of completing a task, it usually takes three to five days before Stripe transfers the money to your bank account.
TaskRabbit is one of the perfect gig economy apps if you live in a city with a large population since the demand for work is always high. As you continue fulfilling job orders, you can reach the rank of Elite Tasker, which allows you to get jobs without searching and bidding for them.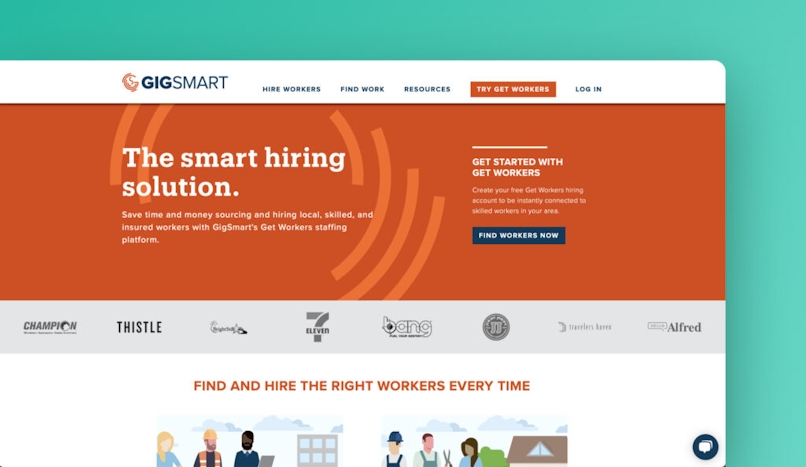 GigSmart is a marketplace connecting workers with businesses that need help with filling in shifts or additional manpower during peak hours. You'll discover many ways to earn money through this portal – from hourly shift gigs to part-time and full-time jobs. The gigs you'll find come from various industries, including delivery.
You won't have to pay GigSmart any registration fee to start browsing for available jobs in your area. However, you'll still need to complete the registration process and upload your picture before you can do so.
The requirements to get gigs from GigSmart are pretty straightforward:
18 years or older
Legal authorization to work
Sign a legal contract
Pass DMV and background check
GigSmart will charge you $1 for every hour to cover their services, which will also apply to your occupational accident insurance. You'll have $10,000 coverage for accidental death and up to $90,000 for eligible dependents.
The dollar-per-hour charge may seem to be too much if your hourly rate is close to minimum wage. However, average hourly rates for delivery drivers are higher than minimum wage, so the charge shouldn't hurt your income that much. Plus, having insurance as a courier is actually a welcome benefit.
You'll receive a payment within two weeks after finishing a job. But if you want faster payments, you can choose the instant transfer option – which will charge a 3% processing fee.
GigSmart is an excellent app if you want part-time or full-time delivery work. But depending on your area, work may not always be readily available. The good thing setting this marketplace apart from most apps is that you'll have insurance coverage while on the job.
3. Amazon Flex – best for an easy start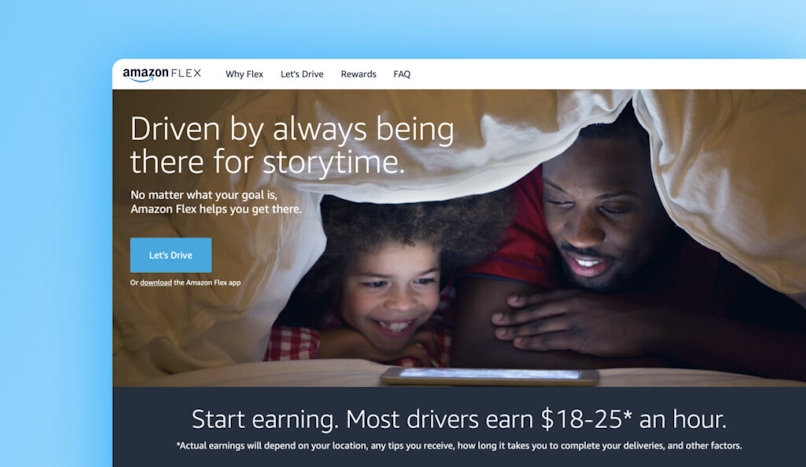 A delivery gig from the nation's largest online retail company is undoubtedly a great option. Amazon Flex is specially designed for people who want to earn money delivering packages to Amazon customers.
The app and registration are completely free. However, you won't be able to specify your hourly rate. Amazon Flex drivers can earn from $18 to $25 per hour.
If you're a new delivery driver, this is an excellent side-hustle since you don't even need any experience to get in.
To become accepted as an Amazon Flex driver, you need to meet the following requirements:
21 years or older
Valid driver's license
Smartphone to run the Amazon Flex app
A mid-sized vehicle, such as a four-door SUV, van, or pickup with a covered bed
Auto insurance
The signup process is simple. However, due to background checks, it could take a week before you officially become their delivery driver.
Amazon sends you the available blocks you can fulfill through your app. Claiming blocks is a first-come, first-serve basis, and you'll need to sign in to the app early to secure your delivery blocks.
Amazon Flex app will point you to the best route you can take to reach your destination. After your delivery, you can start grabbing blocks again if there are still available ones on your shift.
Amazon pays their Flex drivers twice a week by depositing the money directly to their bank accounts. Considered one of the best gigs for drivers, Amazon Flex offers flexible work hours and a competitive hourly rate.
4. Dolly – best for truck owners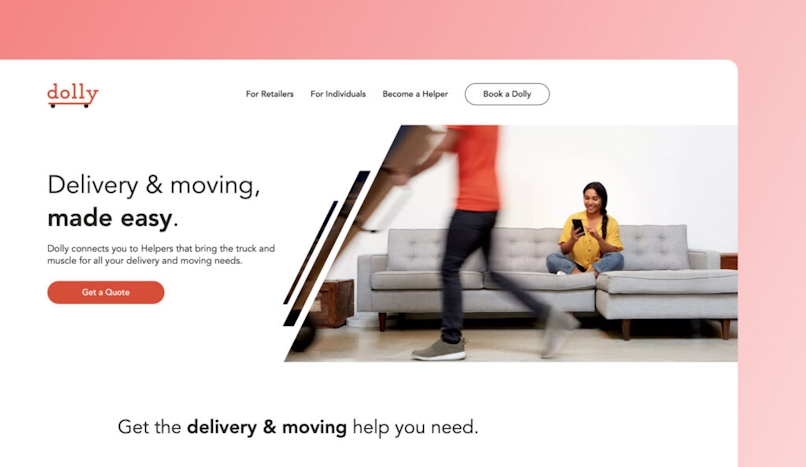 If you're able-bodied and have a truck or van, you're sure to find great gigs at Dolly. As a "helper," you'll be helping small businesses and retailers fulfill their delivery. You'll also assist individuals and families who are moving to another city or state.
Big retailers like Costco and Lowe's hire Dolly helpers whenever they get swamped with deliveries or during peak season.
If you own a van, truck, or trailer, you can earn $30 or more per hour as a helper. The app is entirely free, and you won't get any deductions for fees. You'll receive weekly payments through PayPal, and if you get a tip, you get to keep 100%.
The qualifications to become part of Dolly are:
21 years and older
Valid driver's license
Qualifying vehicle with auto insurance
Able to lift at least 75 lbs.
Must pass a background check
Dolly will allow you to have "assistants" who can help you with the lifting. They get no additional pay, though, so you'll have to share your earnings with them.
Compared to other moving sites, Dolly gives insurance coverage to customers while their items are in transit
What's great about this is that you won't be liable or held responsible if something breaks or gets damaged while you're moving the items.
The signup process for Dolly is simple. You only need to fill out the form with your name, email, phone, and date of birth. Plus, you need to provide information about your vehicle and add your availability. Finally, you'll have to upload your picture and provide information from your driver's license.
Application approval takes five to 10 days. After which, you'll be able to view available gigs in your area.
Dolly is one of the great gig economy apps that helps you get courier work, but you'll need to be physically fit or have someone do the lifting for you. The $35+ hour pay plus tip makes this a profitable side-hustle.
5. Handy – best for people that can fix stuff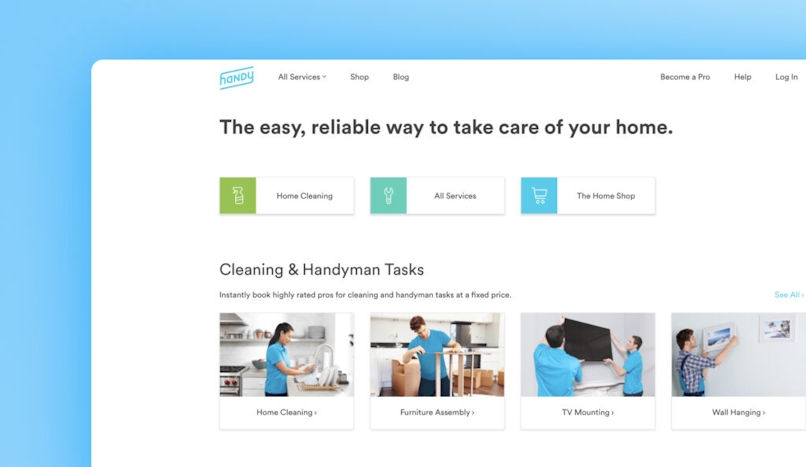 To be successful in this gig economy, you need to accommodate other jobs as well. Handy can be a great option if the courier service in your area is in a dry spell or you just want to add other gigs for extra income.
The Handy app connects customers with "professionals" to provide all sorts of home services. You can get gigs for furniture assembly, handyman services, and even TV mounting.
The pay varies depending on the job you're going to take. If you're good at doing work as a handyman, you can earn up to $45 per hour. Handy deposits your payment to your bank account as soon as you complete the job.
Requirements to become a Handy professional are easy to fulfill:
Have a smartphone for their app
Complete and pass a background check
Have your own reliable transportation
Must have your own tools
Once you become a Handy professional, you need to be very punctual with your scheduled jobs. Handy will deduct $15 from your pay if you show up late. If you decide to reschedule or cancel, they can cut $10 to $50 from your earnings.
Handy is one of the best gig economy apps at its simplest form – you just need to choose a job from the app, complete it, then get paid. There is no insurance coverage, though, and you have to bring your own tools. But if you want to quickly get paid after completing each job, Handy is a great pick.
6. Shipt – best for flexible working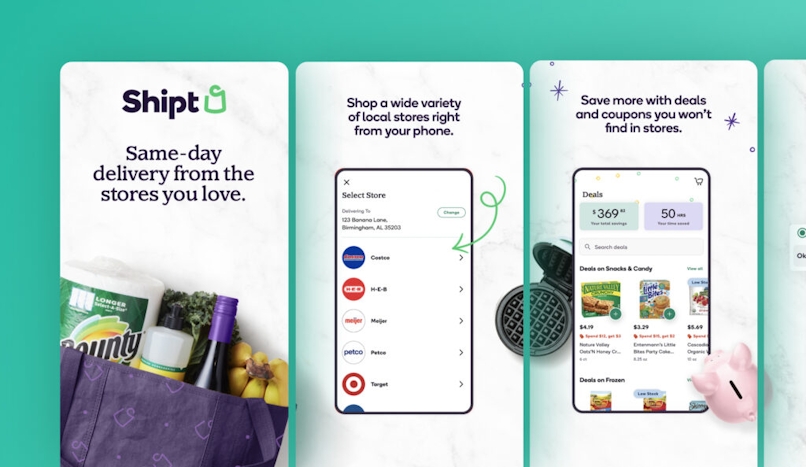 The sales forecast for online grocery shopping will reach $187.7 billion by 2024. This means there's always a demand for this service. You can consistently get gigs to shop for other people and deliver the goods with the Shipt app.
Working as a grocery delivery courier offers you the most flexibility. Tasks are not as time-consuming, and delivery routes are not as far, mainly since you deliver within your city. There's also great flexibility as you plan your schedule within the Shipt app. You can set your availability weeks ahead or on the same day.
Pay is commission-based, which is $5 plus 7.5% of the order amount. Regular Shipt drivers can make money from $15 to $17 per hour, while veteran Shipt drivers get higher pay of up to $22 per hour.
To sign up and deliver for Shipt, you'll need to fulfill the following requirements:
At least 18 years old
Valid driver's license and insurance
Capable of lifting at least 40 lbs.
Must have a reliable vehicle (1997 model or newer)
Insulated cooler bags
Once you're available on the app, it's only a matter of time before you receive your grocery order. Being in a densely populated city is a big plus since a gig is always available. Each order shows you precisely what items you need to buy and the route to the delivery address.
Shipt couriers with the highest user rating get the order first. So if you want to be one of the first to receive grocery orders, keep delivering on time and provide excellent customer service.
7. Getaround – best for those with second vehicles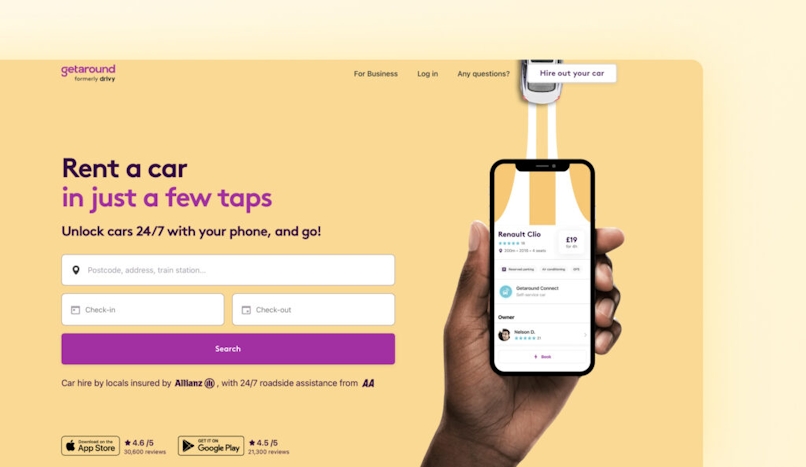 Like Airbnb, Getaround is for renting out your property – only this time it's your car instead of your home. If you have a second vehicle, you'll be able to cash in more with this gig economy app. While you use your primary car for delivery services, your other vehicle allows you to earn passively at the same time.
Both car and driver receive protection from Getaround's $1 million insurance coverage while on Getaround trip. Their policy includes collision, liability, and comprehensive coverage.
With their Getaround Connect®, you'll be able to share your car with a keyless entry system. The driver can unlock your vehicle using the Getaround app only.
Below are the requirements to earn money with your second vehicle:
Private passenger vehicle with four wheels or more
The vehicle must be 2010 or newer with less than 125,000 miles
Seating should accommodate no more than 8 passengers
Listing your car to their app is easy and free. Enter your car's year and mileage, ZIP code, and specific instructions for renters. You can make your own rules, such as setting the availability of your vehicle or prohibiting pets. To make your listing more appealing, you'll have an option to upload up to 12 photos of your car.
A representative from Getaround will complete the process. They'll install an electronic device on your car, allowing control via the app.
Along with the other 6 gig economy apps we've listed, Getaround offers a fantastic opportunity to earn passively. Regardless if you're getting gigs from other apps in this list, you'll have your second vehicle adding to your income as well. The company's insurance coverage and electronic security can also help ease some of your worries about your car.
Best gig economy apps: Frequently asked questions
What is the gig economy?
The gig economy throws away the restrictions of a 9-to-5 full-time job. Instead, independent contractors and freelancers work one or more short-term side jobs known as gigs.
Workers get to have flexible work hours, helping them achieve work-life balance. Experts predict that this new way of doing jobs will grow to a $455 billion industry by 2023. Companies also benefit from the gig economy, allowing them to hire workers depending on business demands.
Another common characteristic of the gig economy is the use of an online marketplace. Users can post their job requirements through a website or app, and workers can respond to it. Payments directly transferred to the worker's bank account complete the seamless online transaction.
What are the best gig economy apps?
With many apps available today catering to the demands of freelancers and contractors, it can be tough to choose which ones to sign up to. When selecting a gig app, the most essential factor is to pick the one matching your skills. The seven gig economy apps here are the best ones for couriers and delivery drivers. And the most efficient way to get the most out of the gig economy is not to limit yourself to just one app. You can work several side hustles simultaneously and have the income from each of them add up.
Of course, if you are thinking of becoming a delivery driver, then route navigation apps, such as Circuit, are essential to save you time. Check out this post on the 6 Best Delivery Route Planner Apps to learn more.
How many gig workers are in the US?
An estimated 55 million people in the country were part of the gig economy in 2017. In 2021, the total gig economy workers increased to 145.7 million, which experts believe will continue to grow – proving that the gig economy is not just a trend. As more and more people discover the flexibility and independence offered by the gig economy, you can expect even more job opportunities to become available.
Best gig economy apps: Conclusion
The gig economy is here to stay, so it's best to jump on the bandwagon this early. With delivery drivers and courier jobs taking the lead, it's high time you try at least one from this list of gig economy apps the soonest. As you ramp up your experience through these apps, you'll be able to ask for better rates.
Improve your performance doing these gigs with Circuit Route Planner. Try free now.