11 minute read
How to be a Courier and Make Money (In-Depth Guide)
This complete guide answers your vital questions on how to be a courier. Including how to find jobs.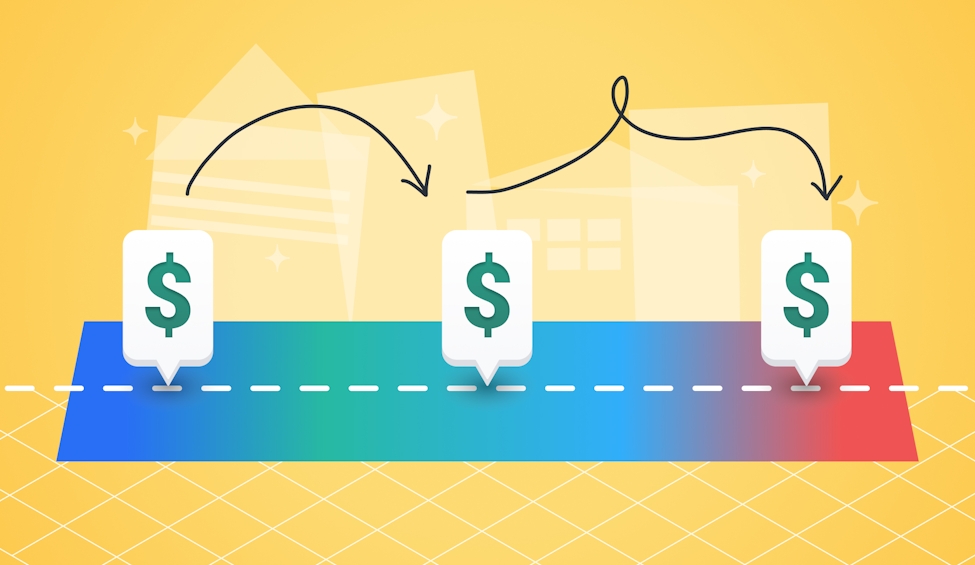 Thinking about becoming a delivery driver and wondering how to rock the job and make the most money? Circuit Route Planner can help you stand out from the crowd.
Becoming a courier or delivery driver is a great idea.
Whether you want to get out from behind a desk, have a job with a lot of variety, or enjoy driving (or all of the above), there are a lot of good reasons to love being a courier. Full-time or part-time drivers are in demand, and it seems they will continue to be needed in many countries.
If you're just starting out as a courier, or you're struggling as a delivery driver, you likely have some questions. We're here to help.
This guide on how to be a courier will answer some of those important queries, such as:
Can you make good money as a courier?
How to become a courier.
How do I start my own courier business?
How to get courier contracts.
If you're new to the multi-stop delivery driver business, or you're looking for information on how to get started in courier delivery, read on! We will help you learn how to be a good delivery driver, understand what the job involves, how to earn more money, and what you can do to reduce stress and increase the enjoyment of your work.
1. Can you make good money as a courier?
The continued growth of e-commerce, meal delivery, grocery delivery, and other courier services should increase the need for more light truck drivers to fill that demand.
As a result, there is the opportunity to earn decent money as a delivery driver. Wages vary from country to country. So, you ask, how much do delivery drivers make?
Rounding out the numbers, here are some statistics.
In the United States, average salaries range between $34,000-$37,000 USD per year or $16-18 USD per hour
In the United Kingdom, the average salary is £30,000 per year or £15.50 per hour
If $38,000USD is an average or estimate, that translates to these amounts in other countries (conversion as of July 2021): 50,800 Australian dollars, 47,325 Canadian dollars, and 32,036 Euros.
In some countries, working as a courier is considered a service job, so drivers often make extra money in tips. And depending on the employer, a delivery driver can also receive benefits such as health insurance, an employee discount with the company, a stock purchase plan, and mileage reimbursement.
Many delivery drivers are paid an hourly wage, but there are some exceptions.
Some companies that hire drivers to deliver restaurant meals, for instance, have a different formula for paying drivers. Your earnings are per order, based on the driving and waiting time as well as mileage, and drivers get to keep all the tips. Others calculate pay by providing a base pay as well as compensation for waiting time and mileage.
It's true you can work for a company as an employee, but there are other options. You can also subcontract with a courier company like FedEx, or work for yourself and find your own customers.
Here are some of the differences.
Working for a courier company
As an employee, you'll most likely drive a company vehicle, which means expenses like fuel and maintenance are not your concern. You may also receive employment benefits. You'll likely be paid by the hour, and you won't have to worry about finding customers. You show up at the warehouse each day, get your load of deliveries, and head out on the road.
Working as an independent contractor: You are not an employee, so you may have to use your own vehicle. You'll have to consider the costs of purchasing and maintaining your vehicle, including plates and insurance, ensuring you have enough fuel on your routes and look after other possible issues. You may get paid per drop-off, per mile, or based on another calculation. You likely won't have to worry about finding customers, but you do need to keep the company (like FedEx) happy with your work.
Working for yourself
You'll need to find enough clients that need regular deliveries, to make sure you're busy enough to cover the above-mentioned costs that will be your responsibility. For instance, florists, pharmacists, law firms, and other businesses may find it more cost-effective to hire you instead of handling deliveries on their own. You'll have to factor your costs and time into determining what you charge customers for the service.
The good news for you is that there should be plenty of work, whether you choose to be an employee, sub-contractor, or work on your own.
That's because there continue to be shortages of delivery drivers – or signs that there will soon be more shortages. That could make the career even more desirable, and will likely increase the amount of money that drivers can make.
For instance, the British supermarket giant Tesco announced it was offering a £1,000 signing-on fee for drivers who join the company before the end of September. A shortage in the number of drivers is based on a number of factors, including Brexit, the Covid-19 pandemic and tax changes.
The shortage of workers has led to empty supermarket shelves, and prompted Tesco to announce that drivers would "play a vital role for our customers and communities, representing Tesco on the highways and byways of the UK." Logistics UK also predicts a shortage of drivers, so increased demand could certainly drive wages up. Asda, the United Kingdom's third-largest supermarket, has claimed driver costs have risen 12% in some areas.
Around the world, it's not just a shortage of drivers but also an increased demand for delivery services in general. The United States Bureau of Labor Statistics reports that the "overall employment of delivery truck drivers and driver/sales workers is projected to grow 5 per cent from 2019 to 2029, faster than the average for all occupations."
In Australia, the government's job outlook estimates the number of delivery drivers could grow from 66,100 in 2019 to 76,700 in 2024.
So that increased demand could lead to increased pay in the future.
2. What qualifications do delivery drivers need?
You've made the decision to become a delivery driver, so now you need to know how to become a courier. Are there any special qualifications or training? Depending on the country, the steps it takes in how to become a delivery driver are not that difficult.
In the United States, the Bureau of Labor Statistics reports that special training or education isn't really needed. Instead, you're required to have a valid driver's licence, a clean driving record, and occasionally on-the-job training. Usually, a high school diploma or equivalent is also desirable but not always necessary. If you'll be driving a large vehicle (over 13 tons) or transporting hazardous materials, you will need to obtain a Commercial Driver's License (CDL).
In the United Kingdom, you need a valid drivers' licence for the vehicle you'll be driving and a good driving record. To drive larger vehicles, you need to complete training for a Heavy Goods Vehicle (HGV) licence (also called a Large Goods Vehicle licence), which would allow you to work in freight transport.
That's an area with a definite shortage in the UK. In fact, there are estimates of a shortage of up to 90,000 HGV drivers, and a backlog of 25,000 applications for trucker driving licences. As a result, there is talk of "fast-tracking" the ability of drivers to get their HGV licence in the UK.
Logistics UK is one of the largest trade associations in the UK, representing logistics businesses. The organization welcomes the introduction of a new apprenticeship category for HGV drivers, with an incentive program and the ability to "earn while you learn." This gives greater opportunity for delivery drivers in the UK.
In Canada, you often need to complete secondary school, and also have a driver's licence appropriate to the class of vehicle being driven, and a safe driving record. If you are transporting dangerous goods, you will need to get a Transportation of Dangerous Goods (TGD) certification. There are instances when you'll need a professional licence from a regulatory authority.
In Australia, you can become a delivery driver without formal qualifications, but the government states that a certificate II or III in driving operations may be useful.
Remember that you will also need to perform physical work and deal with stress. As a delivery driver, you sit in a vehicle all day, often driving in stressful traffic situations and trying to find drop-off addresses. Then you have to load and unload cargo, which involves lifting, carrying, and walking.
3. Best vehicle for courier work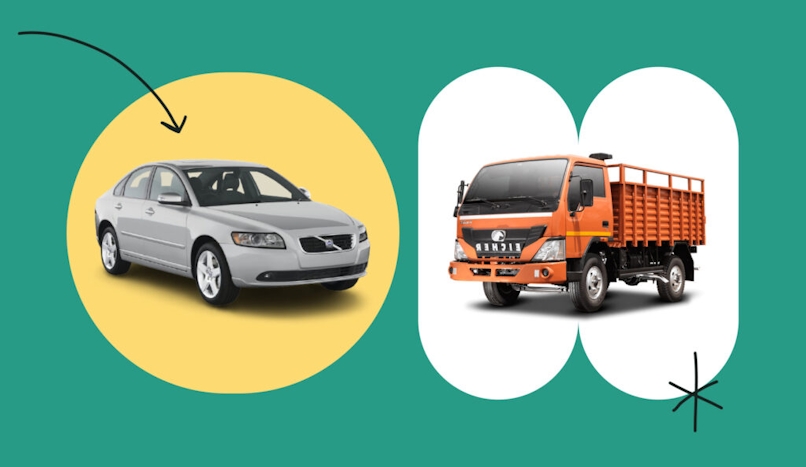 As you understand more about how to be a courier driver, you're probably wondering what type of vehicle is best. If you're not working for a company that gives a vehicle, you'll need to use or purchase your own. There's no straightforward best answer to this question, so let's examine some of the considerations.
Bicycles or motorbikes
These would work if you're planning a downtown city courier business. A bicycle costs little to nothing to licence, does not have fuel costs, is easy to maneuver in traffic and is simple to park. Motorbikes have similar advantages: low licence and fuel costs, easy to park, and can cover more area than a bicycle. The biggest disadvantages to these options are the small radius you could cover for deliveries, and the small size and number of packages you could manage to deliver.
Cars
If you already own a car, this is a good start for your courier business. You can cover a larger area, and carry more and larger packages. You will have to worry about the costs of maintenance, licencing and fuel. But cars should have lower fuel costs and be easy to park compared to the next alternatives.
Trucks or vans
A pickup truck, SUV, van or panel van will allow you to really expand and diversify your courier business. You can take on almost every size of the delivery, handle multi-stop deliveries, and cover larger areas. The downsides include increased cost to purchase, increased fuel costs, and difficulty parking when you have a stop.
The final decision is likely based on the type of business you plan to start, remembering that you can always scale up as you find success.
4. Best delivery service to work for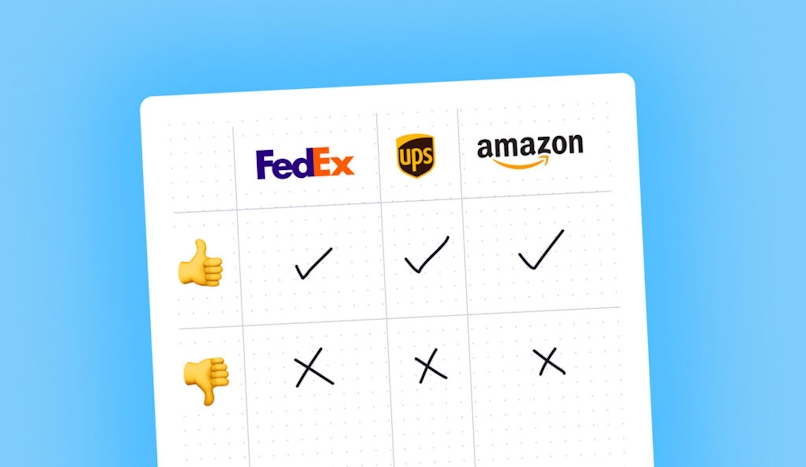 If you want to work for a delivery service company, you have a few choices. Depending on where you live, you could work for Amazon, FedEx, or UPS, for instance. What are the pros and cons of each company? Which is the best delivery service to work for?
Online forums are full of opinions from existing or former drivers, and you'll get good and bad reviews about every company
One choice could be whether you want to be an employee, in which case you may choose FedEx or UPS; if you want to contract, then Amazon may be the choice since it does most of its deliveries through contracted help.
If you are able, check into each employer before making a decision. Here are some factors to consider:
how much you will be paid and how you will be paid – whether you want to get paid per drop off or on an hourly or salary basis
what kind of benefits are offered, such as medical, vision and dental, and will your family receive coverage too
will you get paid vacation time
are there any other perks like employee discounts
are you given a vehicle
what is the radius of the area you'll have to cover
If you want something a little different, you could work for a food delivery service. Once again, depending on where you live, you could deliver for restaurants or grocery stores. Deliver meals for GrubHub or DoorDash, or deliver groceries for Roadie or Instacart. Details on requirements and pay will vary depending on the company. Most of these run as apps and hire drivers as independent contractors.
5. How to start your own courier business
If you're ready to take the leap, then there are some things to remember before you start taking on jobs delivering parcels in your own car.
Starting and running your own business isn't easy in any field, and the courier business is large and varied enough to make it tricky. So here are some guidelines on how to start your own courier business.
First, research what type of service is needed in your area. Here are some examples:
Next-day courier service: Driven by the rise in online shopping, this is a popular niche, so you may have competition, or you may be filling a gap.
Same-day courier service: Some retailers promise this service and you could work with them. Or, you could find customers like law firms and other companies that need important documents and goods transported quickly.
Specialist courier service: You could specialize in delivering materials that need constant monitoring and that are guaranteed to be delivered safely. That includes urgent and confidential documentation, critical parts or prototypes for manufacturing, or goods that need to be handled in a special way, like temperature-controlled foods, medical or pharmaceutical goods, hazardous materials, or fragile goods.
Then you may need to develop a business plan if you need start-up funding. If not, you need to determine what type of vehicle you need (if you don't already have one) and get the proper licencing and insurance. Finally, you will need to find those customers. This brings us to the next part in our guide on how to be a courier.
6. How to find courier jobs for yourself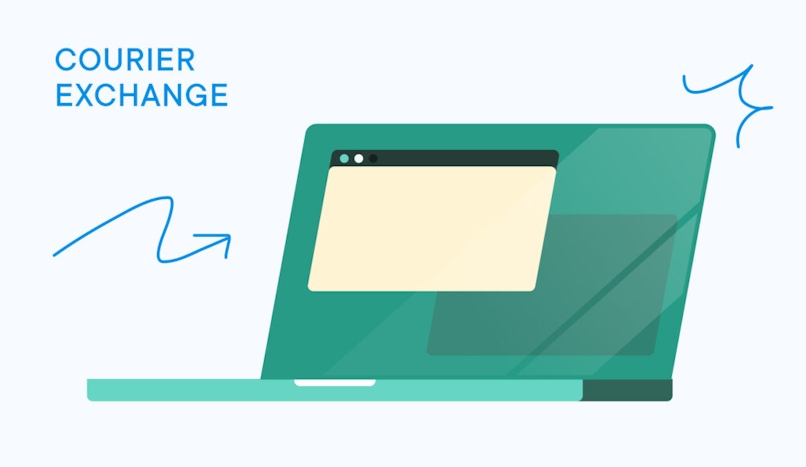 Now you're ready to find courier jobs. If you've set up your own courier business, perhaps you already know some customers who need your service. If you've established a specific niche, like temperature-controlled goods, you can focus your search for customers who need this special service.
Otherwise, call on local businesses and learn how you can serve them with your courier service. Find out what they need and how you can help. Leave a card with your contact information. You can also contact a local Chamber of Commerce, downtown business organization, or similar group for information.
You can also use online platforms to find work. In the United Kingdom, for instance, Courier Exchange connects companies and drivers. In the United States, there are various platforms, like Indeed, SimplyHired, ZipRecruiter and more. In Australia, Indeed and Seek are two options. In Canada, Workopolis and Indeed are available, as well as the Government of Canada's Job Bank.
Once you have customers, ask for referrals or recommendations. And then be sure to give great service, with on-time delivery and packages handled with care. That's the best way to make sure return customers and gain new customers through positive "word of mouth" around the community.
7. How to be a faster delivery driver
One of the best routes to success as a delivery driver or courier is by getting your deliveries done quickly and safely.
By doing this, you can maximize your earnings, particularly if you're paid by the delivery. Even if you don't get compensated this way, there are benefits to finishing work and getting home early or at least on time each day.
The best way to accomplish that is through route optimization, which means planning and optimizing your route before you hit the road. Route optimization is more than having a map on your phone or in the vehicle. Route optimization means getting from one stop to the next in an orderly fashion.
It also means more than using a GPS to go from address to address. Instead, route optimization creates a path for deliveries that is the most cost-effective, in terms of time and distance. An effective tool helps you find your delivery destinations, while also planning routes to decrease time spent on the road.
A good route optimization tool also helps you avoid traffic and eliminate backtracking, which is a big-time waster. And if you find one that also organizes packages in your vehicle, you'll benefit from this big time saver.
If you're struggling to get home early, or finish early and earn more money, we're here to help. Circuit Route Planner can do all that, helping you get home early and earn more money.
The Circuit delivery route planner is easy to use and eliminates the need for you to spend a lot of time planning your route. Its route optimization software will get you to your deliveries in the best path. It also offers what's called a "Fast Package Finder" feature that allows you to use the app to note where packages are in the vehicle.
How to be a courier: Conclusion
Thinking of becoming a delivery driver? Jobs continue to be in demand and it seems that trend will continue in various countries around the world.
If you're looking for how to be a courier and make money, our guide gives the groundwork to get you on the road in no time. Whether you want to work for a company as an employee, contract yourself to a delivery company, or set up your own business and find your own customers, we have the knowledge base you need.
With our materials and the help of the Circuit app, you'll be ready to get behind the wheel in no time. Get your free trial now.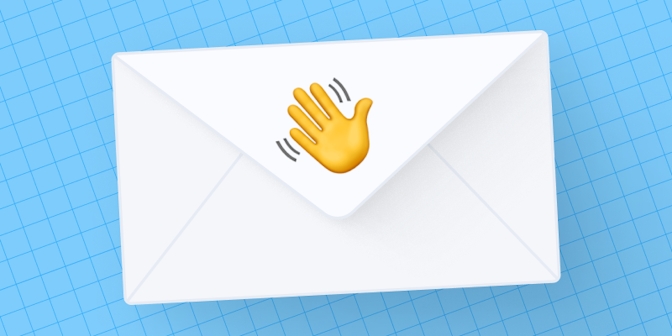 You made it this far!
Chances are you'll love our other stuff too. Get our newsletter for the latest on all things delivery.