7 minute read
Best Vehicles for Delivery — How to Find the Best Car for Your Needs
The right vehicle makes delivery driving safer, faster, and easier. Here are the best cars for delivery drivers.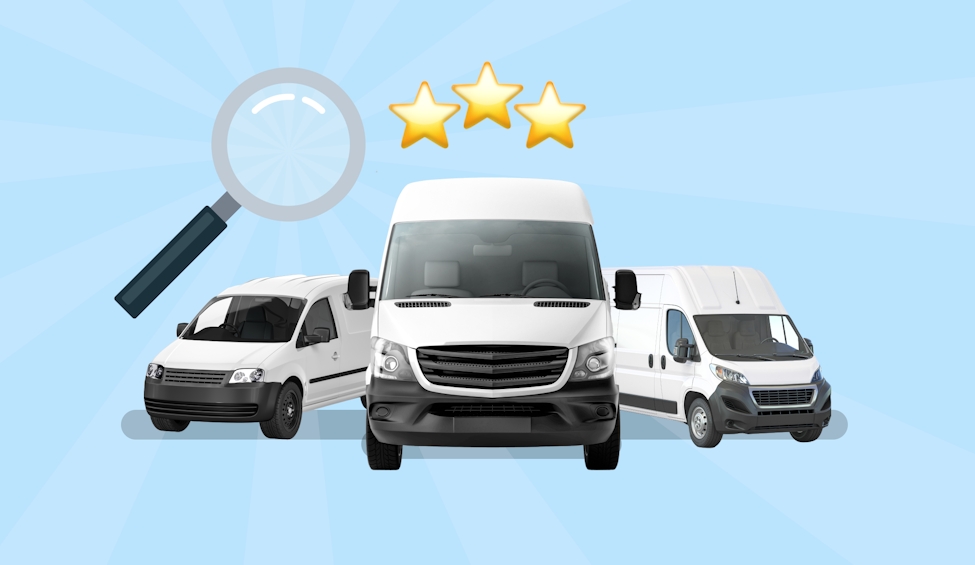 The right vehicle can make or break your delivery driver career. Another helpful tool every driver needs? Circuit Route Planner.
Delivery drivers don't have offices to go to. If anything, your vehicle is your office — the place you report to every day to get your job done.
Understandably, you want your car to be comfortable. The right car can also make your job easier, balancing your need for sufficient storage space with your desire for a reliable vehicle that doesn't guzzle gas or need constant repairs.
Honestly, it's sort of a "Goldilocks and the Three Bears" kind of problem. Finding the car that's "just right" is tough.
A car that's too big and unwieldy will be difficult to park and will use up a lot of gas money. But a vehicle that's too small won't be able to comfortably store all of your cargo.
So what are the best cars for delivery drivers? The below roundup of the best delivery vehicles currently on the market has you covered.
What makes a good delivery vehicle?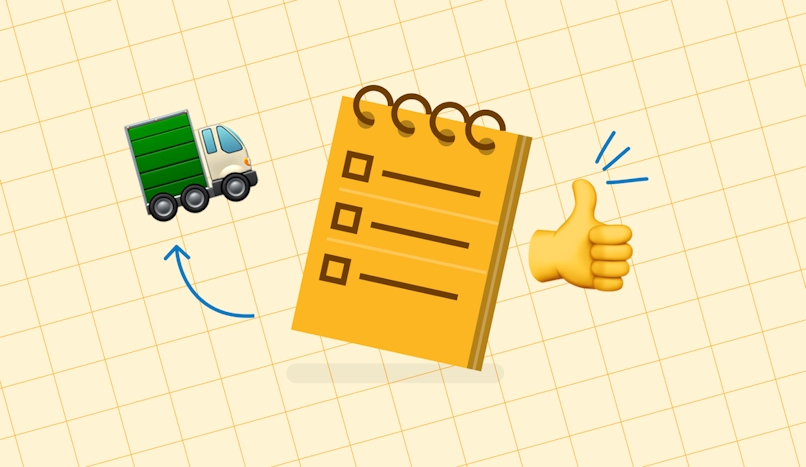 When buying a delivery vehicle, don't shop blindly. Come up with a checklist of important characteristics and have it in hand when you start looking.
There's a big difference between a good vehicle and a good delivery vehicle. A BMW convertible is undoubtedly a fantastic car with high-quality manufacturing and a jaw-dropping appearance.
But is it a fantastic delivery car? Not so much.
Whether you're a food delivery driver or are running a boutique flower delivery service, here's what to consider when selecting a delivery car:
Storage space
It only makes sense that if you're going to transport goods in a car, it needs to offer plenty of room.
Examine any vehicle in person, assessing the extra space in the trunk, rear seat, and passenger seat. Your space needs will also depend on the type of deliveries you make.
For example, a driver delivering 100+ packages in a single day needs more space than an Uber Eats food delivery worker transporting just a few orders at a time.
Good fuel economy
As a delivery driver, the entire goal is to make money — not lose it by constantly refilling your gas tank.
So, try to steer clear of oversized vehicles that require premium fuel.
Instead, opt for fuel-efficient vehicles that get good gas mileage, such as diesel-powered automobiles or hybrids. This website allows you to compare miles per gallon (MPG) between different cars.
Reliability
The last thing you want is to spend money on a delivery vehicle only to have it constantly breaking down (adding repair costs to your gas bill).
Before you buy, do your due diligence. How reliable is the car? Is it prone to breakdowns or malfunctions? Have parts been recalled?
Consumer Reports is a great resource for finding reliable cars. They gather data about vehicles via their Annual Auto Survey.
Resale value
The odds are the first delivery vehicle you drive won't be your last.
As new cars come on the market, you may want to upgrade to a more modern vehicle. In this case, make sure you can sell your old car for a decent price.
Look up information about a vehicle depreciation value before investing. This online car depreciation calculator can help you determine what you'll get according to details like how many years old the vehicle is.
Warranty
Before you buy any car, read the fine print of the warranty.
What types of repairs will be covered, and for how long (or how many miles) can you expect the warranty to remain valid?
You use your car constantly on the job when delivery driving, so the risk of technical issues arising is higher than the average driver who isn't in their car all day long.
The best vehicles for delivery
Now that you've got an idea of what makes for a good delivery vehicle, you're probably wondering what cars (if any!) on the market meet all of those criteria.
Don't stress.
There are plenty of vehicles that can be a great fit for delivery drivers. Here are some of the highlights.
Mercedes-Benz Sprinter Cargo Van
The Mercedes-Benz Sprinter Cargo Van offers two distinct wheel bases (144" versus 170") and roof heights (standard versus high), providing varying degrees of cargo space.
The four-cylinder vehicle runs on diesel, giving you good fuel efficiency, and has safety features like blind spot assist, active brake assist, and 360-degree cameras.
The rear-door entry and expansive interior make this van a great pick for drivers handling large goods or high-volume deliveries. But it might not be a good fit for drivers doing food deliveries like DoorDash or GrubHub, as the food can't be secured in the massive space.
This kind of car also isn't suitable for ride-share drivers (such as Lyft) since there are only two seats.
Ford Transit Cargo Van
The Ford Transit Cargo Van is a five-door vehicle, making it ideal for drivers handling medium to large cargo. You can choose from three different lengths of models to meet your space requirements: regular, long, and long-EL.
This vehicle features all-wheel drive, automatic emergency braking, and plenty of cargo space. The rear cargo door makes it easy to unload and load, which means this is a great pick for drivers who deal with bulkier goods, such as Amazon drivers.
But like the Mercedes-Benz Sprinter Cargo Van, the Ford Transit might not be suitable for ride-share or food delivery drivers.
Toyota Prius
The Toyota Prius family is a great pick for delivery drivers who don't have to deal with oversized goods or high-volume deliveries. The Prius is compact, has comprehensive safety features (plus a five-star safety rating from the National Highway Traffic Safety Administration), and — as a hybrid — gets great mileage.
There are also multiple Prius models to choose from in different sizes and with diverse features, such as the L Eco versus the LE.
Drivers who want a more compact car can opt for the Toyota Yaris-inspired Prius C, for example, while those who need more room can prioritize the Prius V.
If you're handling smaller packages, such as food — for example, if you're a Postmates or DoorDash driver — this is a great pick.
Chevy Bolt EV
The Chevy Bolt EV is another great pick for delivery drivers who don't need the massive space of a cargo van or oversized truck. This electric car guarantees maximum fuel efficiency, getting about 259 miles per single charge.
Buy it new, and Chevrolet will even install a home charging station for you.
Helpful technology includes seamless wireless phone connectivity and safety assist features like automatic braking.
The one potential drawback, though, is that 259 miles may not be sufficient for drivers who work long days or do a lot of long-distance delivery.
Hyundai Sonata Hybrid
The Hyundai Sonata Hybrid gives you the best of both worlds with a mix of gas and electric energy. This car is very fuel-efficient, getting approximately 4 MPG in city traffic and 51 MPG on highways, so you're sure to save on your fuel expenses.
The Sonata Hybrid offers plenty of cargo space with a large trunk and expansive rear seat. You'll also enjoy safety features that are great for city delivery driving, like blind-spot collision avoidance.
Finally, some models (like the SEL) include Bose Premium Audio — so you can really crank the tunes to get through your delivery day.
Things to consider before buying a delivery vehicle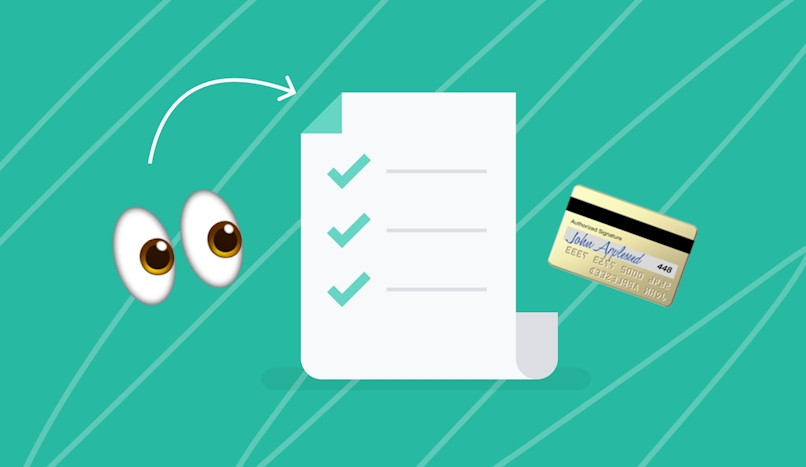 A car isn't exactly cheap. If you're just getting started in the delivery field or are generally strapped for cash, you probably don't want to invest big bucks in a pricey vehicle.
A used vehicle could be the answer. That said, when buying a used car, there are a few considerations to keep in mind (the last thing you want is a lemon).
Whether you're buying a compact Prius for pizza delivery or a pickup truck for transporting furniture, here are a few key points to check if you're buying your delivery vehicle used:
Visible damage: Do a visual scan for signs of accident damage or disrepair. Check for rust, scratched paint, and dents. Also, examine the vehicle's frame for irregularities, like things hanging from the undercarriage. Finally, don't forget to check out the interior, like the quality of the upholstery.
Tire condition: Scope out the tires to see what condition they're in. The tires should all match and have even tread. Uneven wear and tear on one tire can signal a larger issue, like misalignment with the vehicle, which could relate to problems with the suspension or frame.
Mileage: Find out how many miles the car has on it. You can figure out the vehicle's average annual mileage by dividing the number on the odometer by the car's age. For reference, the average car gets 13,500 miles per year. If a car has significantly more than this, find out why.
Vehicle history: Ask the car's current owner or the used car dealer for a report of the vehicle's history, including any repairs or accidents. You can also use a service like CARFAX to get a detailed history from a third party. You'll need the car's vehicle identification number (VIN) to run this kind of search.
Mechanic inspection: If you can't find any major issues with a used car and the vehicle history seems clean, you can take the final step — taking it to a mechanic. Having a professional check over the vehicle is your last chance to identify any possible red flags before putting your money down.
How to save time on your next route with Circuit
Of course, a great car alone isn't enough to make you a great delivery driver. Top-performing drivers meet some key criteria, like being organized, reliable, and punctual — and having a customer-first mindset.
Circuit Route Planner can help you tick all those boxes while also making your job easier. Our multidrop route planner helps you prioritize deliveries and chart the fastest path from A to B, so you can get your workday done and over with quickly.
Plus, Circuit Route Planner simplifies your job with perks like a package finder, delivery notes, and proof of delivery.
With the right car and Circuit Route Planner, your days as a delivery driver can be much easier.