11 minute read
7 Most Important Gig Driver Trends to Watch Out For in 2023
In this post, we'll give you the low-down on the trends for gig drivers this year, and what it means for delivery drivers.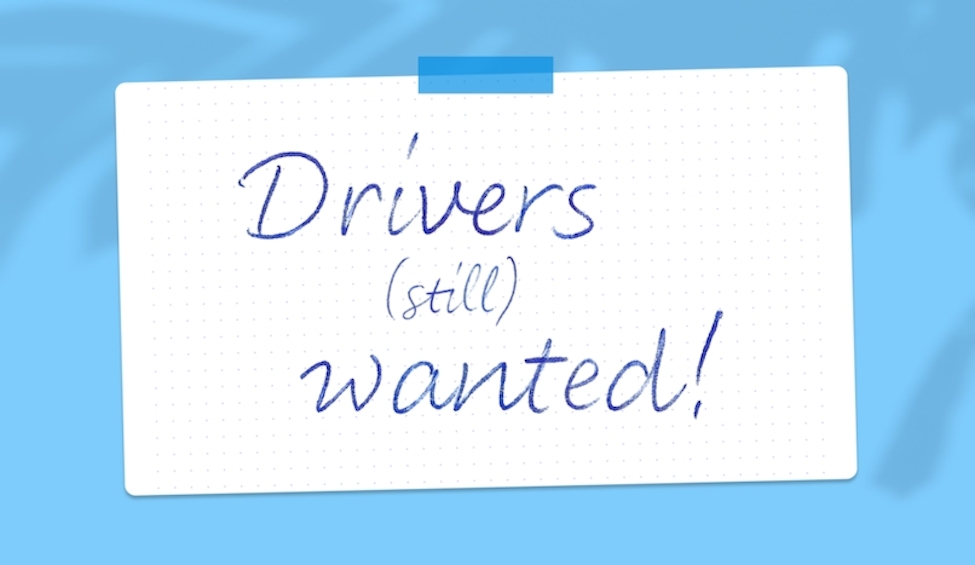 If you're a delivery driver paid to make a drop-off, then you're a gig driver.
You've also contributed to the growing gig economy.
The gig economy refers to freelancers or contractors who are hired and paid for certain assignments and tasks, rather than signing on as an employee into a part-time or full-time position.
Similar to performers such as comedians who are hired for a "gig" or show, workers in the gig economy are hired for specific tasks, and that type of work continues to grow.
Wells-Fargo reported in 2020 that the freelance workforce contributed $1.2 trillion dollars to the U.S. economy in annual earnings, a 22% increase since 2019. Globally, the gig economy is predicted to grow at a compound annual rate of 17.4% to $455 billion in 2023.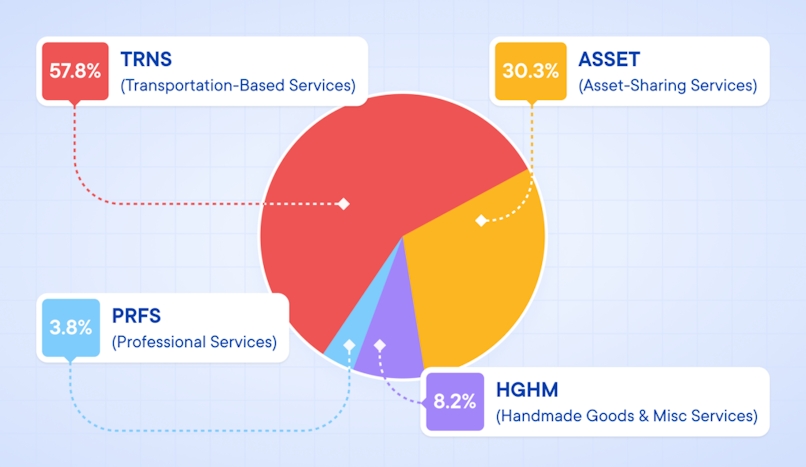 Gig economy growth also means change.
In this post, I'll give you the low-down on the trends for gig drivers this year, and what it means for delivery drivers.
Gig driver trends: TDLR
A gig driver is hired to make deliveries on a per-task basis, rather than signing on with a company as an employee.
As online shopping continues to be more and more popular, more items are being delivered to homes, and customers increasingly want same-day or next-day delivery, there are even more opportunities for those who want to be a gig driver. Even established courier companies may outsource last-mile delivery to be more cost-effective as a company.
Want to skip to the insights?
Here's what we think are the most important gig driver trends that have the highest chance of impacting you this year:
Technology will continue to drive the gig economy
Drivers are still in demand
End-use consumers will care about the environment
Customer expectations are changing
Items to be delivered will continue to expand
There will be an increased focus on driver rights
Gig drivers need to look after themselves now more than ever
Now let's jump into the detail:
Gig driver trend #1 – Technology will continue to drive the gig economy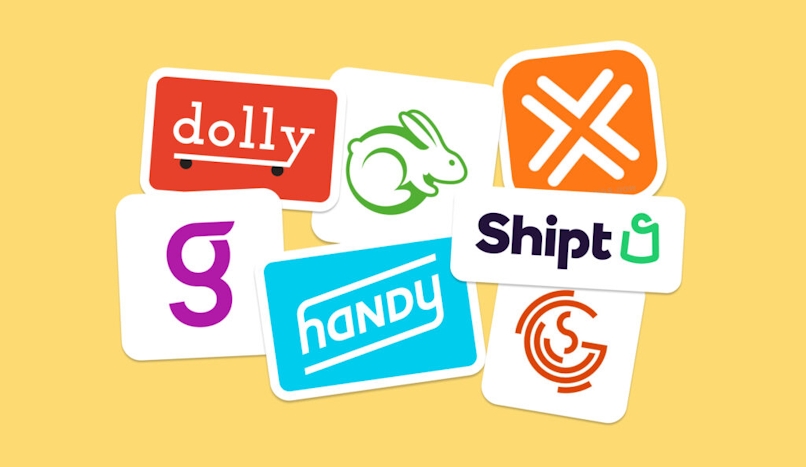 Technology is the foundation of how many gig services are consumed, and the rise of cellphones led to the explosion of services. Of all the gig economy trends, reliance on technology promises to continue.
In fact, improvements to technology could impact delivery drivers, with automated delivery using drones and autonomous vehicles a very real possibility. Amazon's Prime Air delivery using drones is an example.
Experts at Forbes say right now that these shifts are likely to be small, with big challenges ahead such as government regulation and insurance issues.
Even with these developments, home delivery is here to stay. The rapid increase in delivery demand through the pandemic will not go away, so drivers will continue to be needed in most jurisdictions.
As a gig driver, then, it's critical to use technology to your advantage.
Here are a few examples:
Make sure you have an effective navigation app
Use the best route optimization app
Download a fuel pricing app like Gas Buddy to save money
Find work on apps like Dolly
Beyond that, success as a driver comes from keeping customers happy, which results in repeat work.
Gig driver trend #2 – Drivers (still) wanted!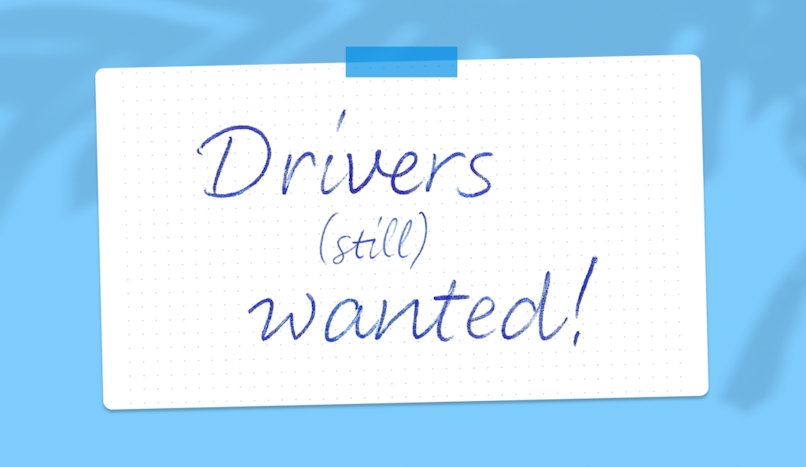 Drivers continue to be in demand around the world, thanks to the popularity of e-commerce, the desire of customers for same-day delivery, and the increase in businesses wanting a delivery fleet without hiring employees.
Statista reports that retail e-commerce sales worldwide are expected to increase from $4.28 trillion US dollars in 2020 to $5.4 trillion US dollars in 2022. "Online shopping is one of the most popular online activities worldwide," it says.
Somebody needs to deliver all those goods bought online, which makes this a good time to be a gig driver.
As well, the global gig economy is expected to be worth almost $350 billion USD in 2021, and transportation-based services made up 57.8% of that. The next highest at 30.3% was asset-sharing platforms like Airbnb.
Drivers continue to be among the most popular jobs in the gig economy. Besides e-commerce, here are a few other reasons why:
Drivers generally don't need special training, unless the gig driver wants to be a large truck driver or handle specialty items like dangerous goods.
Drivers can work part-time to supplement their regular job, or transition into becoming a driver on a full-time basis and leaving the 9-to-5 employment world behind.
Gig drivers can choose what type of job they want to take.
With the increased popularity of e-commerce, including direct-to-consumer, shoppers are getting used to home delivery and often same-day delivery.
If you're not yet a gig driver, and you're thinking about it, now may be the time to get into the game. Here's what to consider: be a courier or a truck driver; use your car or buy a vehicle for delivery; find jobs online or search for end-user customers in your area.
And then you can use tools like gig economy apps to help you find jobs and boost your income.
Gig driver trend #3 – End-use consumers care about the environment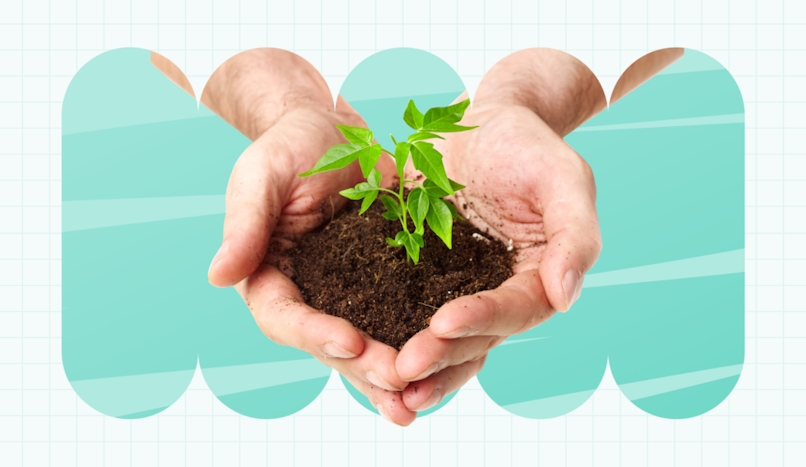 More people are shopping online, which means they aren't driving to the store to buy what they want. But despite the fact they're getting their goods delivered, they still care about the environmental impact of the way they shop, and that trend promises to increase.
One of the top customer experience trends for 2022, as reported by Forbes, is that customers want to know the environmental impact of what they're buying. That means the people you're delivering to want to know what their deliveries mean to the climate.
Globally, 91% of consumers expect companies to be socially and environmentally responsible. But it's no longer enough for brands to claim to be sustainable—they must be transparent with their efforts and progress.
What does that mean for a gig driver? It could mean the clients you drive for will place more importance on environmentally sustainable practices, such as using more recycled materials in packaging. It could also mean considering an electric vehicle if you're in the market for a new one.
Here's an example of a company taking notice.
Walmart announced in January that it is scaling up its InHome delivery service to make it available to 30 million U.S. households by the end of the year, up from the current 6 million households. To do that, Walmart will hire more than 3,000 associate delivery drivers – but is also planning to build a fleet of 100% all-electric delivery vans.
It's relying on the technology company BrightDrop to do that. BrightDrop is focused on "decarbonizing" last-mile delivery. Also in January, BrightDrop announced that Walmart has reserved 5000 electric vans; BrightDrop has also expanded its relationship with FedEx.
Gig driver trend #4 – Customer expectations are changing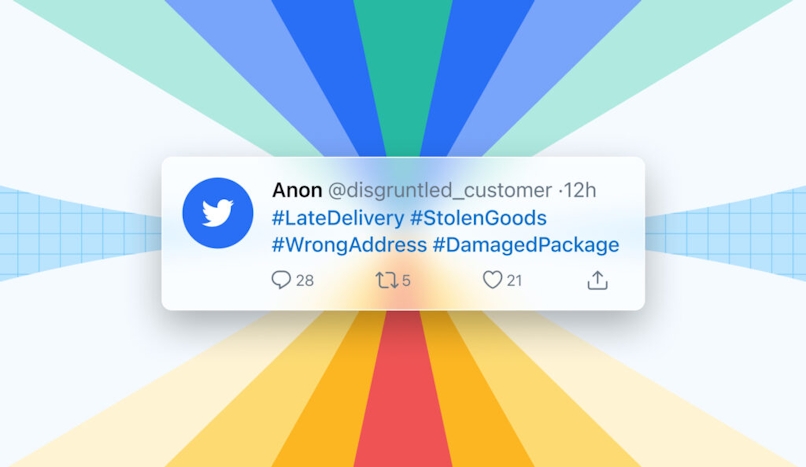 As people do more shopping online, their demands for delivery of e-commerce goods are changing.
For instance, in a 2021 study cited by Small Business Trends, 91% of consumers expect to receive an online order within a week, with 9% expecting to receive orders the same day. Almost half (47%) said they would be willing to spend more on a product for faster shipping.
It went on to say:
Shoppers are making more purchases online and are expecting quick, low-cost, and safe shipping on all products. To remain competitive and profitable…businesses need to cater for the surge in online shopping and offer the convenient, reliable and cost-effective shipping consumers demand.
Many customers are demanding shorter delivery time and better order tracking. For drivers, that means ensuring you can get your deliveries done on time, using tools like a route-planning app that optimizes your drive every day.
Beyond that, other effective tools include:
package tracking, allowing drivers to quickly find items in their vehicle and speed up their day and overall delivery times
the ability to communicate with customers, to give smart tracking or updates on delivery times
virtual deliveries, providing electronic proof of delivery rather than face-to-face interactions
If you use a tool like the Circuit Route Planner, you can add, optimize, and find every address on your route, and use your favourite GPS to navigate. It lets you set priority deliveries and time windows for stops you have to do at specific times, making customers happy. And the Fast Package Finder lets you input each package, describing where you've placed it in your vehicle, saving time finding each package at every stop.
Exceeding customer expectations is a sure way to stay busy and profitable as a gig driver.
Gig driver trend #5 – Items to be delivered will continue to expand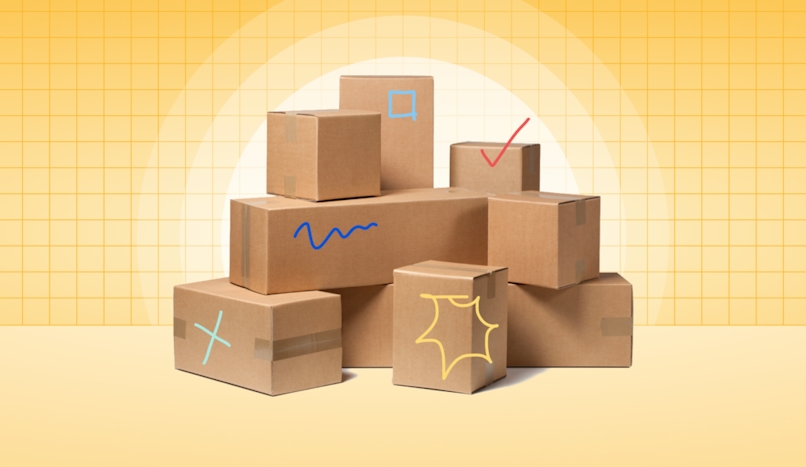 It's true that online shopping has meant increased demand for delivery services. In the past, a bouquet of flowers was a common delivery item. Couriers were hired to deliver legal documents within a city.
But could we have guessed that so many grocery stores would expand to provide delivery of your list of items?
How about meal kits, in which you get a box with everything you need to make a delicious meal, including a recipe.
Some delivery drivers are sent to pick up alcohol for customers, and there are jurisdictions where cannabis products are legal – and delivered to the door.
Prescriptions are another item that is convenient for customers to have to appear on their steps. How about laundry pickup and delivery? Mattresses in a box?
And there has been a boom in subscription services, as customers have signed up for regular home delivery of items such as razors, socks, or surprise boxes focused on a theme like travel or reading.
So it's clear one of the likely gig economy trends is an expansion of what will be purchased and delivered.
A gig driver who stays ahead of this trend will be able to find work even as the number of drivers increases. Talk to your customers, watch what companies are selling and delivering, or find a forum for sharing ideas with other drivers.
Gig driver trend #6 – Increased focus on driver rights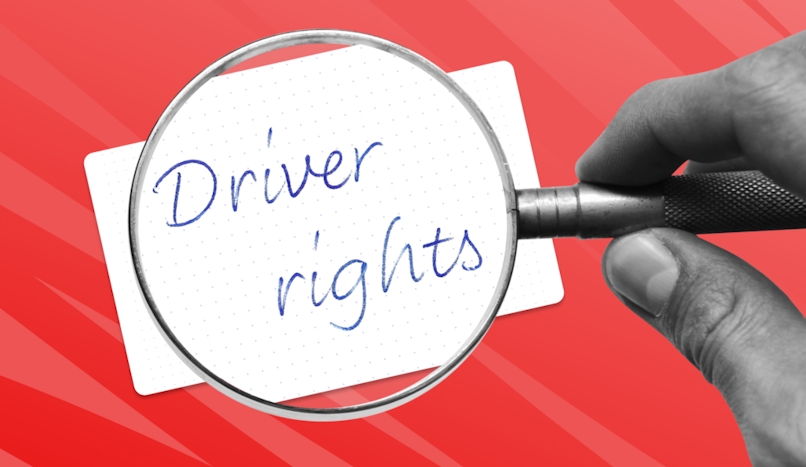 Workers in the gig economy enjoy benefits like making their own hours or being their own boss. But they don't enjoy the benefits of employees such as health care or sick days.
For instance, the state of California tried to set a precedent that would require companies to classify gig workers as employees, but companies fought back and are now looking to fight in other U.S. states. Other countries are also considering new rules on worker classification.
The rules could be changing. Forbes, for instance, predicts that labour regulations currently focused around traditional employment could be rewritten. One example cited is retirement. Forbes says that because gig workers contribute to Social Security in the United States, in the form of mandatory self-employment taxes, retirement structures may change to cover gig workers.
Forbes also believes workers unions may grow to secure benefits like healthcare and retirement, following the call by some politicians for change.
As well, court cases could change things such as how much companies tell workers they can earn, and the level of transparency around delivery fees and tips for workers.
What does all this mean for a gig driver? It's important to know your rights before you take on a job as a driver. Get as much information as you can about how you'll be paid, what kind of taxes you need to pay, and more. In the end, you may still decide that being an independent contractor driver is the right job for you.
Gig driver trend #7 – Gig drivers still need to look after themselves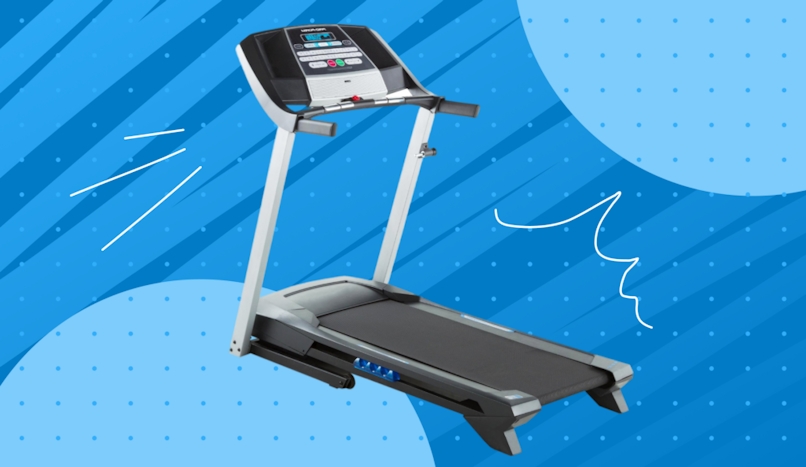 Gig economy statistics promise that the opportunities to be a gig driver will continue to grow. And while regulations may change to give more security for drivers, there will remain special stresses of which you need to be aware.
You have to be prepared for a lack of predictability at times, with uncertainty about job security and pay. You may not have comprehensive benefits such as health insurance. There are times you will feel isolated on the job or overwhelmed at the thought of fighting traffic on a certain day.
A study by the Harvard Business Review found that people in the gig economy felt some anxiety about working without the support of a traditional employer.
With unpredictable schedules and finances can come stress and anxiety.
That's why it's important as a gig driver to watch for signs of stress, such as chronic fatigue, weight gain, or changes in mood. It's perhaps more important to try and avoid the dangers of too much stress by looking after your health.
Here are a few examples:
take regular breaks during the day
get regular exercise
prepare healthy meals to eat on the go during your workday
practice meditation or find other ways to relax
And the flip side of some stress is the independence you chose and the benefits that follow that type of occupation.
Gig driver trends: Frequently asked questions
What is gig work?
Gig work is named after entertainers who are hired for single events or "gigs." Gig work means that an individual is hired for a specific job or task, rather than being signed on as a part-time or full-time employee.
Do gig workers pay taxes?
Any person who works for themself rather than a traditional employer will still need to track their income and pay taxes. The actual method and amount will vary by country, but generally, a gig worker will have to track income and document expenses to determine their tax bill.
What are the best gig driving jobs?
The opportunity to drive for a living has exploded, meaning there are so many different gig driving jobs available. From meal preparation kits to mattresses, restaurant and grocery delivery, to rideshare apps and traditional downtown couriers, there are plenty of gig driving jobs. Without naming specific businesses, GigSmart lists these as the best gig driving jobs:
Food delivery driver
Floral delivery driver
Medical delivery driver
Package delivery driver
Grocery delivery driver
Furniture delivery driver
Mail carrier or courier
What gig driver apps are there?
There are plenty of gig driver apps that can help you do your job better, and even save you time and money. A tool like Circuit Route Planner will make sure you follow the best route and get your deliveries done on time. Amazon Flex is one way to find work. GasBuddy will find you the best prices on fuel when it's time to fill your vehicle. Depending on what type of gig driver you want to be, you can also sign up to work for Uber to deliver people or DoorDash to deliver meals.
Gig driver trends: Conclusion
The business of delivering goods has seen an exponential expansion in recent years, driven by new technology, changing customer habits, and a pandemic that has kept people at home.
That has also meant an increase in gig economy workers, including delivery drivers, who can "be their own boss" and still find fulfilling work.
Since change is inevitable, it helps to stay in touch with gig driver trends like evolving customer demands. That way you can continue to find success as a driver.
Tools to support you like the Circuit app will help you succeed. Get your free trial now.
Enjoy this article? You might also like: