12 minute read
Contract Delivery Jobs: What They Are and Where to Find Them
Contract delivery jobs are expected to thrive despite the COVID-19 pandemic. Find out how you can land courier jobs and earn extra cash.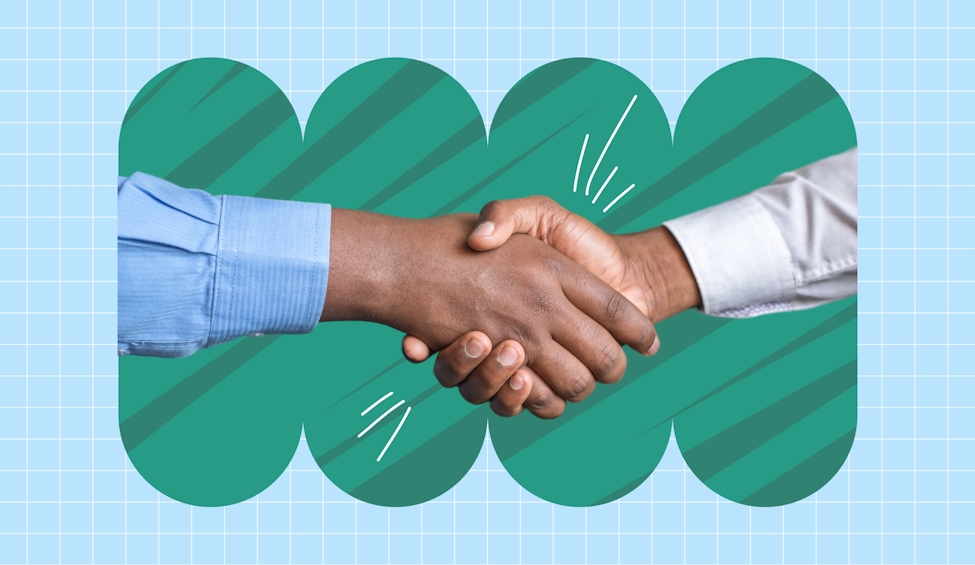 Are you looking for a lucrative side hustle? Or are you considering switching careers? Perhaps you want a job where you can showcase your driving skills while delivering great value to your customers?
Now is the best time to search for and score contract delivery jobs.
Back in 2019, people around the world received more than 100 billion packages. Even before the pandemic hit, the courier and messenger industry in the US had already tallied the fastest employment growth rate — 22%. When the government imposed lockdown restrictions, the employment size of this industry doubled from over 500,000 to more than 1 million.
The global demand for delivery drivers and couriers is expected to increase (or at the very least, stabilize). But what does it mean to be a contract worker in this field? You might have the following questions in mind:
How does contract delivery differ from a regular courier or delivery driver?
What is a contract delivery?
How much can you make?
How do you get contract delivery jobs?
Well, you're in for a smooth ride. In this article, we'll give you the exact answers that you're looking for. Read on to find out how to get started as a contract delivery driver.
What is the difference between a delivery driver and a courier?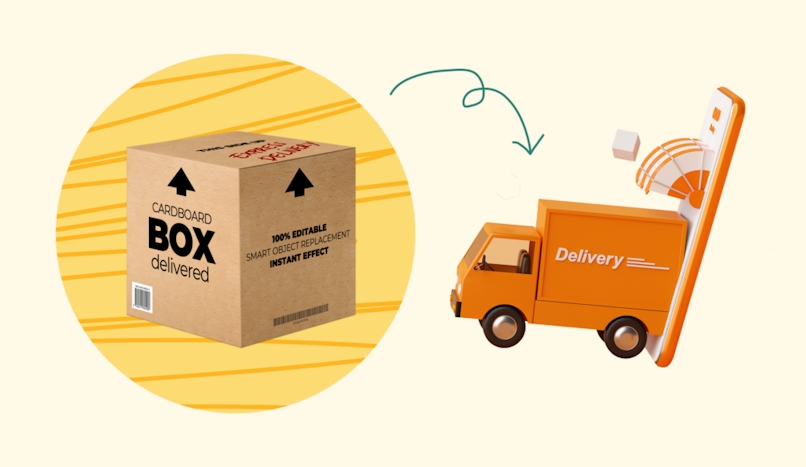 Delivery drivers and couriers essentially perform the same task – they carry packages and deliver them to recipients.
Usually, people order goods online or send packages to their loved ones through a standard delivery service. Though it's cheap, standard shipping takes around five to seven business days to complete. If the destination is more remote, the processing and delivery take longer.
Unlike standard delivery services, a courier service offers more versatility and flexibility. If you work as a messenger for a courier company, you can receive same-day delivery assignments. Such a business also offers global courier and 24/7 delivery services.
As a courier, you will work once customers have placed their orders. This allows you to deliver packages faster. In standard shipping, companies gather deliverables first before they dispatch them to drivers.
If you're handling independent delivery contractor jobs, you can be your own boss. Instead of getting delivery assignments from your company, you'll be the one to find and manage them, giving you more liberty to set your schedule. You can do it as part-time work or a full-time job.
If you want to efficiently widen the scope of your work as a contract delivery driver or courier, you can also contract through another company. Organizations that hire contract drivers include FedEx, Amazon, and the US Postal Service.
What is a contract delivery?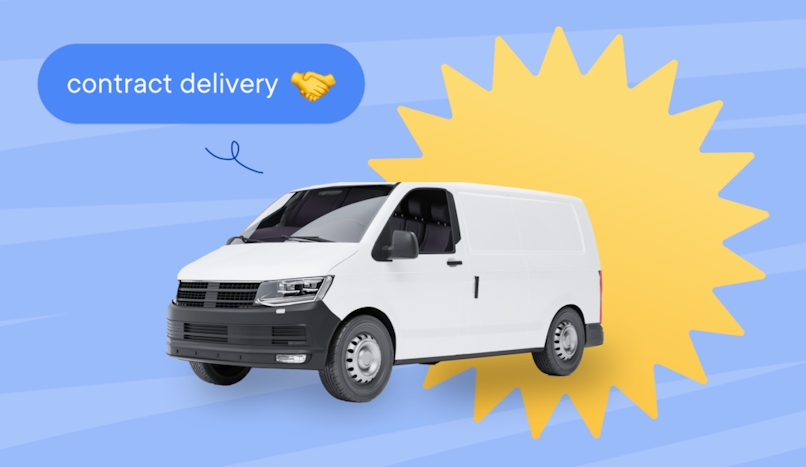 Not only can you gain more flexibility once you become an independent contractor, but if you're resourceful and have good time management skills, you can maintain an enviable work-life balance while earning more money. It's no wonder more than one-third of the US labor force is in the so-called gig economy.
Before deciding to be an independent contractor in the courier industry, you have to know first what this job entails.
Job responsibilities
As a freelance courier, you can opt to work on your own, or contractually work for a specific business or several clients.
If you're a contract courier for an organization, you're bound to transport their deliverables for a certain period or complete a certain number of deliveries.
You may have to drive your own vehicle and shoulder all related expenses. These include fuel, maintenance, and insurance costs.
The scope of your work covers the following:
Making sure of the safety of the deliverables
As an independent worker, building and protecting your reputation is essential. And one of the basic things that you have to ensure is the safety of your deliverables. Whether they're goods, documents, or any other materials, you have to keep them safe from damages or theft. Businesses and independent contractors alike lose customers when the items they deliver get damaged or lost.
It's wise to invest in protective accessories such as straps. You can also optimize your routes and better track your packages through apps like Circuit.
Logging your deliveries
When you're a freelance delivery driver, you have to keep accurate records of your deliveries. You should track and manage your invoices, log your expenses, and account for your profits. As you will be independent, you have to be more diligent in performing these administrative tasks.
If you work on your own, you'll need these records for accounting and tax purposes. If you're contracted by a certain company, you'll rely on them to keep things transparent and efficient.
Getting signatures from recipients
Your client's signatures are vital proof of delivery (POD). Securing PODs is not just a requirement. It can also help you reduce your liabilities and increase your earnings. In the long run, you can boost and maintain your good image to your clients and other prospects. Apart from signatures, photos of the packages you delivered also serve as PODs.
Independent couriers may also collect cash payments, and ensure that the amount clients have paid or they've given as a change is correct.
General Requirements
You have to meet several requirements before you can work independent courier jobs.
Vehicle and driver's license
The type of deliverables you can transport hugely depends on the type of vehicle you own. For instance, if you plan to use a bike, you'll be limited to shipping small items. If you have a pickup truck, on the other hand, you can score bigger delivery jobs.
As required by law, you will need the appropriate type of driver's license. This also implies that you have to be at least 18 years old
To secure independent contractor package delivery jobs, you must also have a clean driving record.
Essential tools
Whenever you're on the road, you should have the following in your courier tool kit:
Mobile phone (preferably with a hands-free capability to heighten road safety)
Storage solutions such as buckets, crates, and carts or trolleys
Straps and other protective accessories
Safety vest and comfortable clothing and shoes
First aid kit
Dashcam (as an added security and POD measure)
Insurance coverage
As a responsible independent delivery driver, you should get adequate insurance for your vehicle. It should also cover the items that you're delivering. Getting insured will reduce your liability in case of theft, or if other forms of damage arise.
In Australia, for example, the law requires registered drivers to get compulsory third-party insurance. This is an effective layer of protection against personal injury concerns.
Later, you'll read more about the specific requirements to be an Amazon, USPS, or FedEx contractor.
Skills you'll need
If you are to work as an independent courier, you must know the basic laws governing your job. These include road regulations. You also have to have good stamina, because your tasks will be physically demanding.
Apart from these, you'll need the following skills:
Networking and entrepreneurial skills
You need a great entrepreneurial spirit to thrive as a freelance delivery driver as you kick off your career in this field and expand your scope of work.
Communication skills
If you're doing contract delivery jobs, you'll deal with two audiences – your dispatcher and the end recipients of your deliveries. You must have the capacity to communicate promptly and professionally with all concerned parties.
Strong attention to detail
As mentioned above, you'll be responsible for logging and keeping track of your deliveries. If you don't pay attention to the details, you'll be more prone to errors. For example, you may deliver a package to the wrong address.
Resourcefulness
Thanks to technology, it's now possible for independent contractors to be efficient in their work. If you work as a freelance delivery staff, you'll have to leverage tools that are specifically designed to make your job easier. Today, logistics apps are available to help you optimize your routes.
How much do courier contractors make?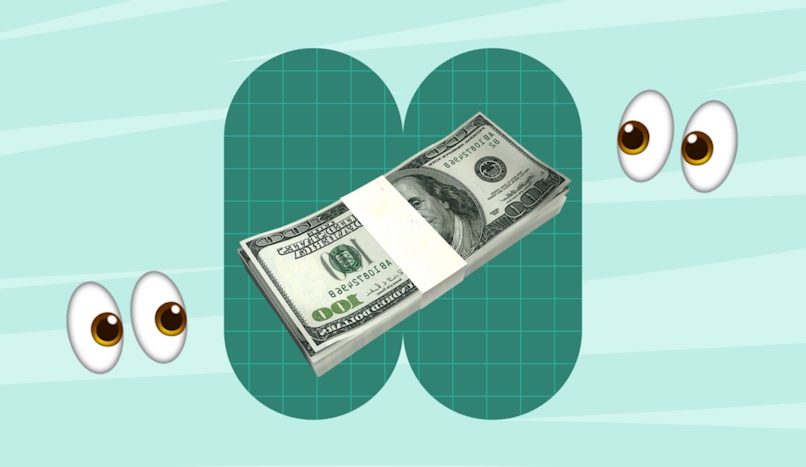 You might be wondering if being an independent contractor package delivery worker pays well. Will it be enough to pay your bills and support your day-to-day living?
The good news is, delivery drivers and sales workers in America earn a median pay of $34,340 per year. Compared with other occupations, this figure is relatively high. For example, laborers and material movers earn an average of $30,490 per year.
Job outlook-wise, you'll be glad to know that the industry has a projected employment growth rate of 12% from 2020 to 2030
This is faster than average. If you're in the US and you're living in Minneapolis, you can earn as much as $42,683. This city is the highest paying city for delivery drivers.
Apart from the regular income that you're making, you can also receive tips from customers. In the US, a courier earns around $50 worth of tips per day on average. This translates to $6,000 per month or $18,200 per year.
In Canada, the average annual salary of delivery drivers is $31,312. Meanwhile, if you're a courier in the United Kingdom, you can potentially earn £30,000 per year. You can earn the most income if you're a delivery driver in Australia. In that country, the average yearly salary for courier drivers is $51,812.
How to get contract independent contractor delivery driver jobs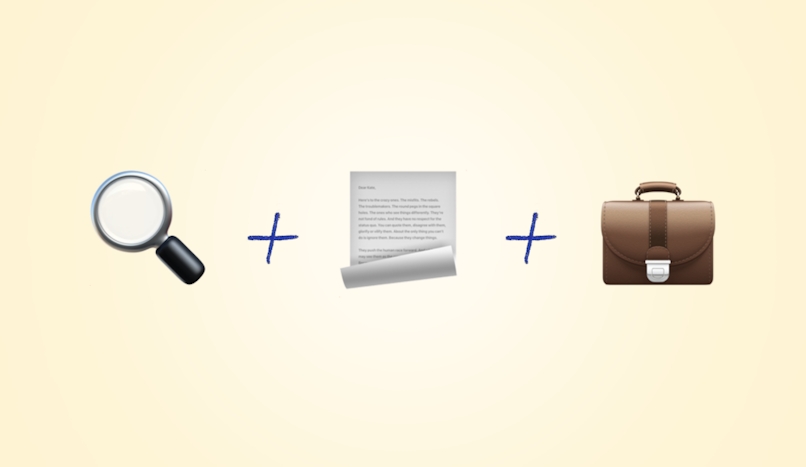 As in other freelance jobs, your success depends on how capable you are at finding contractual delivery driver jobs.
One of the first things that you can do is to look for local businesses that might need your services. For instance, the floral shop near you.
To be more efficient, you can connect with local business organizations in your area. You can also rely on online platforms such as Indeed and ZipRecruiter to further expand your reach.
If you're just starting out, it's advisable to gain some experience first. This way, you can gather recommendations from your early clients. Once you become more proficient at your job, you can find work in bigger organizations such as Amazon, FedEx, and USPS.
Here's a brief guide on how to score delivery driver jobs from these groups.
Amazon delivery driving jobs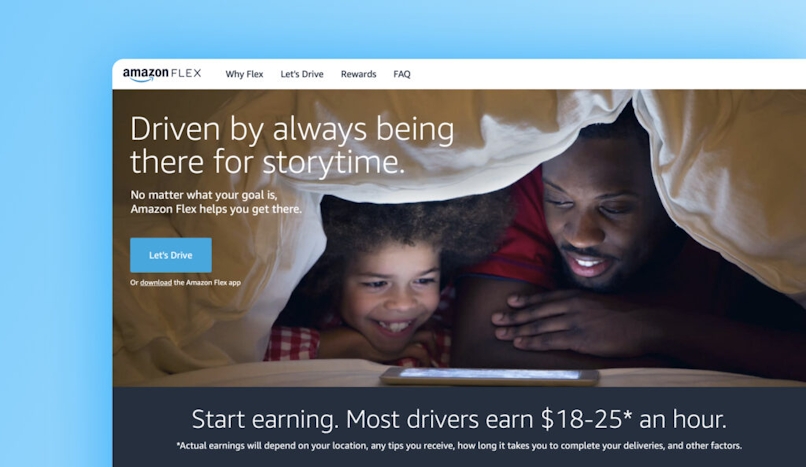 The e-commerce giant offers Amazon delivery jobs through Amazon Flex and its Amazon Delivery Service Program (DSP).
Amazon Flex
If you love to drive and you're at least 21 years old, you can earn money through this easy-to-join Amazon program. First, you must download their app and set up your account.
On the app, you can reserve "delivery blocks." Each block will show you your potential earnings and projected timeline of deliveries. Once you've scheduled your block, you must pick up your packages at an assigned Amazon hub. You need to deliver these items to their respective destinations.
Amazon Flex delivery drivers receive their income twice a week by direct deposit.
Amazon Delivery Service Program
If you want to go the extra mile and run your own delivery business, you can check out the Amazon DSP. It's currently available in select states in the US. These include California, Indiana, Michigan, New York, Ohio, Texas, and Washington, among others.
The Amazon Delivery Service Program is designed to help you run a full-time business and develop leadership skills in the process.
Take note that as a DSP owner, you have to form and manage a team of 40-100 employees and a fleet of around 20-40 vans
The scale of your resources will depend on your delivery stations' volume of packages. The volume can increase (or decrease) depending on your compliance with their guidelines, overall performance, and safety record.
Before you fill out their online application form, you must have the following qualifications:
Minimum liquid assets of $30,000
Good credit history
Strong commitment to be a full-time DSP owner (after all, you'll be overseeing a huge amount of resources)
Background in hiring and developing teams
Experience in owning a business is an advantage
Their application form demands thoroughness. You must input the following details accurately:
Details of your full work history (including any dates of unemployment)
Current income information
Full military service information (if applicable)
Complete educational history (including dates of attendance and GPAs)
Personal financial information (including all assets and liabilities
If you're successful in your application, an Amazon staff member will get in touch with you for an initial interview. During this stage, you may also be invited to visit a local delivery station to see first-hand what it's like to be a DSP owner.
Because you're applying for a delivery franchise, you're also required to complete a three-week training course after you pass the initial interview. You can officially kickstart your Amazon delivery business after the training.
FedEx delivery driving jobs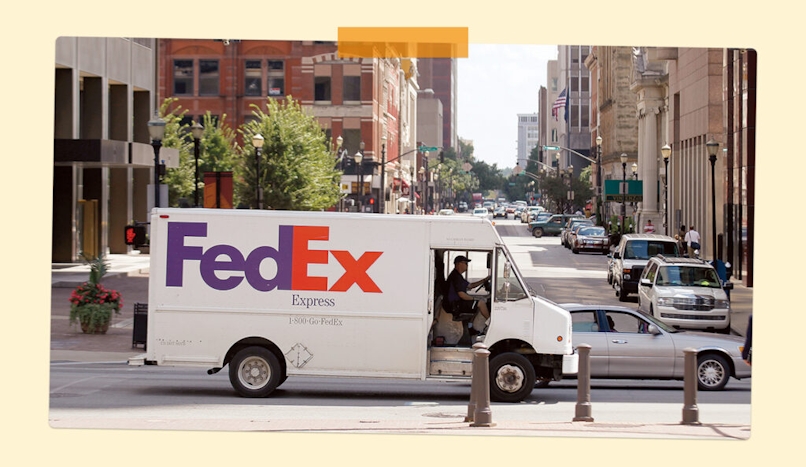 There are three ways that you can contract with FedEx.
Custom Critical Owner-Operator
According to the latest data, FedEx ships an average of 6.6 million packages daily. Their Custom Critical fleet covers the expedited ground and temperature-controlled delivery jobs. It currently operates throughout the US and Canada.
To be a Custom Critical owner-operator, you must be at least 21 years old and must have a certain type of vehicle. It can be a cargo van, a small or large straight truck, or a tractor-trailer.
Your vehicle should also have safety features. These include a type 10 B.C. fire extinguisher, charged and mounted spare fuses, warning devices, safety goggles, steel-toed shoes, and manufacturer-certified bidirectional emergency reflective triangles.
They also emphasize recruiting drivers with a good track record. Before filling out their application form, you must meet the following criteria:
A proper class commercial driver license (CDL)
Minimum six months of verifiable experience with tractor-trailers
Able to pass a Department of Transportation physical and drug test
No more than two (2) moving violations within the last three (3) years, and a maximum of one (1) in the previous 12 months
FedEx Ground independent contractor
If you want to move packages across long-haul routes, you're fit to be a FedEx ground contractor. You are eligible to be one if:
You have a current CDL
You have commercial driving experience of at least one year during the past three years
You have no record of positive drug or alcohol test
You can cross the border into Canada
You should also have a rig or tractor. Though FedEx will give the trailer, you'll be shouldering all business-related costs.
To contract with FedEx Ground, you must create an account on their page. There, you can find available contracting opportunities that suit your preferences best. Upon choosing, you have to request to be contacted.
Home delivery independent contractor
As its name implies, this job allows you to pick up and deliver packages from home to home. You must meet the following requirements before you can be a FedEx home delivery driver:
You have a current CDL
You have commercial driving experience of at least one year during the past three years
You have no record of positive drug or alcohol test
You can cross the border into Canada
Unlike FedEx Ground, where packages are shipped to businesses, FedEx Home Delivery delivers to residential properties. This is why you're only required to at least have a delivery van. To apply, you must reach out to one of their contracting specialists by filling out their contact form or ​​calling 1-866-711-3599.
US Postal Service (USPS) delivery jobs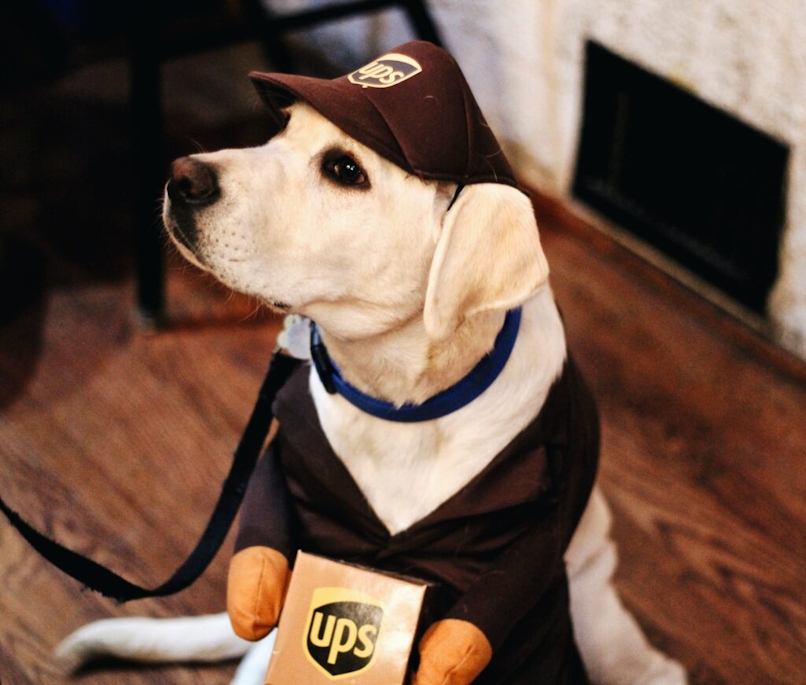 Even if we're living in a technology-driven world, delivering physical pieces of mail can still be a stable source of income.
Did you know that the US Postal Service processes and delivers around 430 million pieces of mail every day? And they rely on contractors to get the mail transported to its respective locations.
If you want to be an individual USPS independent contractor, you must sign up for their highway contract (They also offer air, rail, and water contracts).
To become a highway contractor for the USPS, you must be at least 21 years old. You must also live in or next to the county where you'll do your deliveries.
Though the USPS may assign a vehicle to your specific route, it's more reliable to have your own vehicle
According to their rules, your "personal vehicle must be large enough to accommodate the normal mail volume and constructed to protect the mail from loss or damage."
To apply, complete their application form and mail it to a local contracting office. Upon submission, they will put you on a mailing list in your location. Then, you'll get updates about contracting opportunities.
You can also be proactive by:
Asking them directly for any possible opportunities
Browsing through contractor solicitations on the System for Award Management (SAM) website
Searching for USPS contract driving and mail carrier jobs on job portals such as Indeed and SimplyHired
Whether you want to be a contract courier with USPS, Amazon, or FedEx, there is more than just meeting their technical requirements involved. Most importantly, you have to be patient and dedicated.
As early as the application stage, you must embody the several skills we've mentioned that you'll need as a contract delivery driver. You have to be keen on details, resourceful, and be a good communicator. When combined with good driving skills and a clean record, these will help you get your desired contract delivery job.
Contract Delivery Jobs: Conclusion
Even with a pandemic at hand, the delivery industry continues to thrive. If you're looking for a side hustle or a new job and you're a capable driver, being a courier should be your top choice.
While you can be employed by a particular company, becoming a freelancer in this industry offers a lot of great benefits. You can choose your niche or deliverables, maintain a good work-life balance, and even earn a higher salary.
If you want to go independent and land contract delivery jobs, we have the resources to help you out. This guide gives a comprehensive walkthrough on how to get started as an independent delivery service provider. You'll also learn how to be an Amazon, USPS, or FedEx independent contractor through this and our other materials.
The Circuit Route Planner app, can help you to become an independent courier who saves time, money, and resources. Get your free trial now.