17 minute read
What is a Courier Driver: Definition, Work, Examples, and Tools
Find out what courier drivers do, the qualifications you need,, how much money you can make, and how to get started.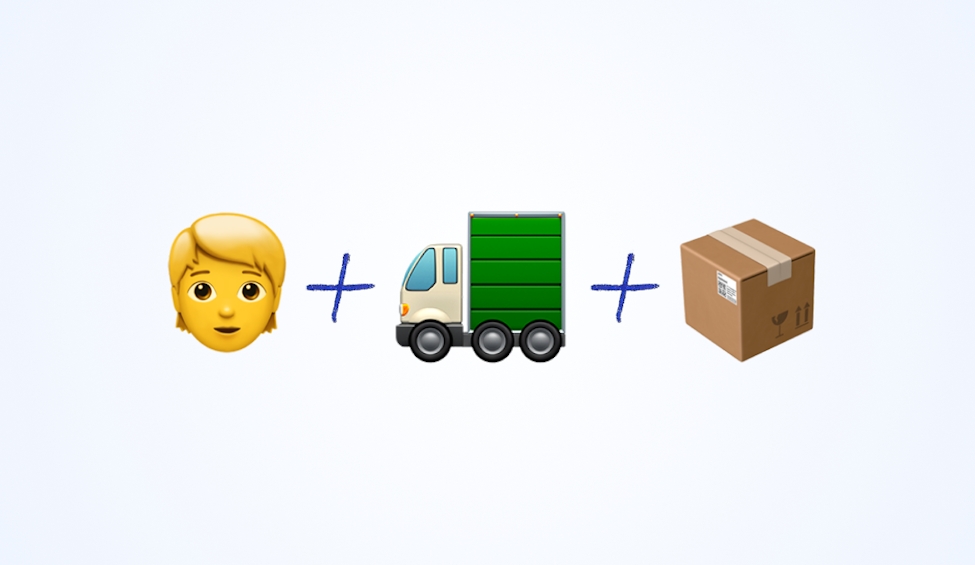 Demand for courier drivers is rising all over the planet. More people are using courier services for just about everything, from clothes and shoes to household goods, prescriptions, and food.
But, what is a courier driver?
If you aren't sure just what being a delivery driver is, how much they can earn, or exactly what couriers do, you are in the right place.
Today, I'll cover everything you need to know about what a courier driver is and the type of work you can expect to do if you're considering becoming a courier driver in the US, Canada, UK, or Australia.
What is the Demand for Courier Drivers?
Over 1 million couriers and companies handle on-demand orders in the U.S. and all over the world. With the recent pandemic, this has only grown.
High demand for deliveries is good news for you if you're considering taking a job as a courier.
Same-day deliveries are around $20 billion a year for online grocery orders. Demand for couriers is growing at the same rapid pace, with estimates of four times that much over the next four years.
That's great news if you're considering driving full, or part-time to supplement other income.
What is a Courier Driver What You Need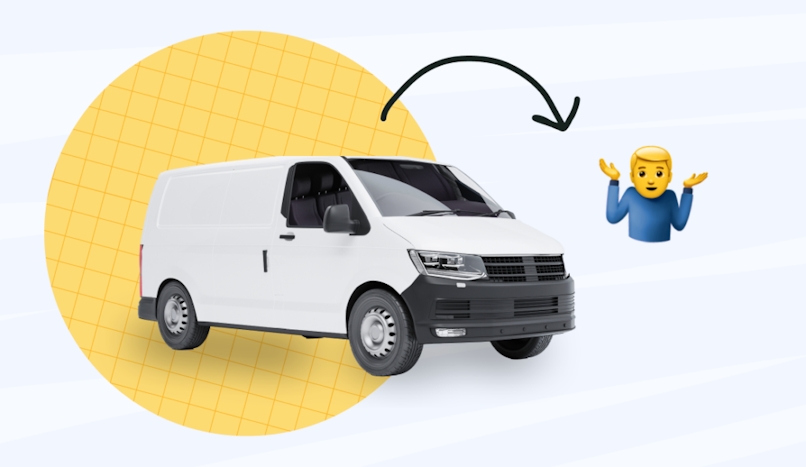 As a courier driver, you'll pick up packages from customers and deliver them to the addresses on your route, on time. It's that simple.
Here's how you'll qualify in the US:
At least 21 years old
High school diploma or GED
Valid driver's license
Can lift 70 pounds
Customer service skills
Pass background check
Physical exam
The courier driver's job description and responsibilities also include working with dispatchers, tracking orders, providing quality customer service, following transportation requirements for frozen, perishable, or other special shipments, and ensuring regulatory compliance with safety regulations.
Also, a good work ethic and time management go a long way. Characteristics of quality courier drivers are in high demand. You must be dependable, adaptable, reliable, responsible, timely, have good stress management skills, and have the ability to work independently.
Customers are waiting and relying on their packages, which could be time-sensitive items like medication. So, reliability in delivery is important. Being responsible with your delivery tasks as a self-starter committed to doing a good job is a choice that can help with making you successful on your routes. If you're responsible, then you'll be better equipped to organize your workload and be more efficient with your deliveries.
Is it Hard Being a Courier Driver?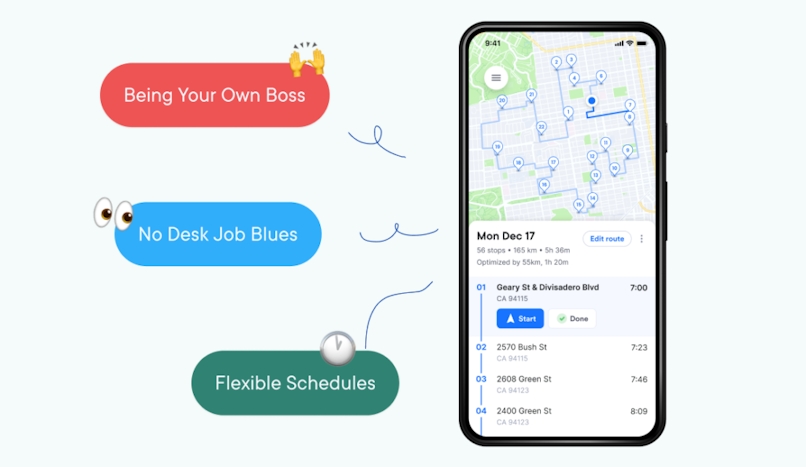 The answer to this question really depends on the type of courier delivery you choose, and what type of jobs you enjoy doing.
If you like being busy, then you'll love your job as a courier driver. But you'll see that each delivery is different and may or may not be the easiest.
You'll work your busiest shifts during peak times with extra demand during yearly events like Christmas, Black Friday, and Valentine's Day. Sometimes, you might even face problems during your shift.
At the end of the day, people just want their packages to arrive as scheduled, which is a top priority of a courier driver.
There's no getting around the fact that you're going to have some challenges just as well as some days of smooth sailing. Pros and cons exist in every job, but if you're prepared for possible issues and minor setbacks, you'll do just fine.
What is a Courier Driver Pros and Cons
The pros of being a courier driver are a popular attraction for people who like being active and challenged on the job.
Being Your Own Boss: Do what you want to do and work on your terms. Join thousands of courier drivers enjoying the satisfaction of making their own decisions about how they work. Even if you take a driving job as an employee, you are your own supervisor while on the road.
No Desk Job Blues: Being out and about instead of stuck in a stuffy office and sitting in front of a computer sounds inviting, doesn't it? Courier drivers enjoy being on the open road, breathing outdoor air, seeing new sights, and meeting new people.
Flexible Schedules: You're in control of when you work because you choose your schedule. Courier drivers take advantage of the benefit of fitting work around personal life obligations. Many courier drivers alter their shifts weekly, whether making long-distance or local deliveries.
Get rewarded for your work each day and find out reasons why you'll love being a courier. Does that sound like a plan? And it doesn't hurt that the delivery industry is pretty much recession-proof. It's a big advantage to work and make money in economic downturns.
Courier Driver Job Cons
With all the benefits delivery driving offers, it still has its not-so-fun moments working daily shifts. Understanding the cons of the job helps prepare you for what to expect. ..
Delivery Schedule Setbacks: No doubt you'd rather get around Murphy's Law that says – Anything that can go wrong will go wrong, but, dealing with problems like vehicle trouble, traffic jams, getting lost, uncommon destinations, and running out of time result in setbacks to delivering on time.
Overhead Costs: Gas prices for both unleaded and diesel fluctuate often, which you pay for out of pocket. Other courier driver costs can include vehicle payments/rental, maintenance, insurance, parking tickets, and tolls. So just be aware.
Work Not Always Guaranteed: Working as a self-employed courier driver requires you to find your own customers unlike working as a contracted driver. Either way, your workload depends on demand, which dictates how much you get paid.
Address/Location Problems: Possible delivery issues to consider include no gate code or unit number given, dangerous neighborhoods, unrestrained dogs, incomplete/incorrect GPS information, or restricted access locations.
Let the cons of the position make you aware, not discouraged. Being aware helps you prepare for possible snags in otherwise productive workdays.
What is a Courier Driver: Best Practices & Tips for Faster Delivery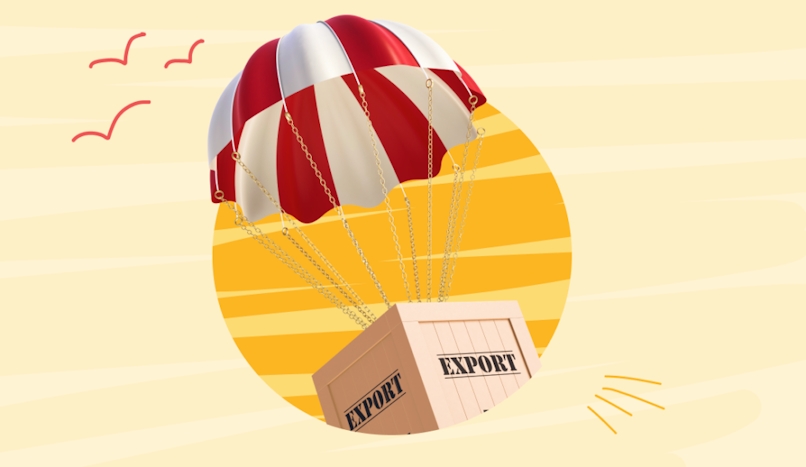 Finding better ways to work improves delivery speed and leads to happy customers and less stress on the job. Learning to deliver packages faster means finishing sooner. This gives you a chance to make more money taking on extra deliveries or choosing to take off earlier for the day for more personal time.
Making best practices part of your daily work routine makes the day run smoother. Whether you're self-employed or an independent contractor, practice these five tips to get faster with your deliveries.
1. Wear the Right Clothes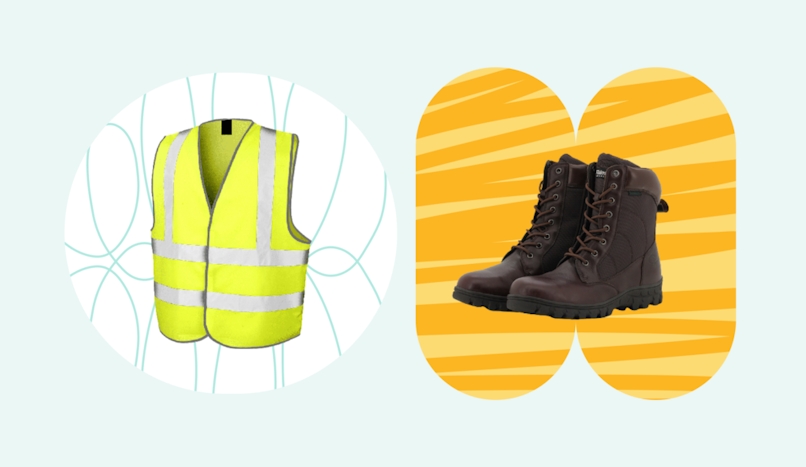 The clothes you wear affect your movement. Making fast deliveries requires you to move quickly and comfortably. Restrictions like having baggy clothes flying in your face when the wind blows or getting them snagged on vehicle doors, railings, or other fixtures can slow you down.
Do yourself a favor and dress for the weather in clothes that fit, but remember that the weather changes. Pack a change of clothes, rain jacket, or winter coat, depending on the season. If it's hot, wear shorts to the knees to keep your legs from sticking to the seat or to keep from violating any dress codes.
As far as shoes are concerned, it's a good idea to wear sturdy, non-slick (preferably steel-toe) boots with a good fit. You'll walk, lift, bend, step up/down, and move in/out of your vehicle constantly during your shift. Wearing sandals or runners are an invitation to trip, slip, or fall on steps.
Also, investing in gloves that fit to protect your hands from lifting and carrying packages all day is another good idea. Of course, you'll need insulated gloves in cold months to keep your hands warm.
Keep personal protective equipment (PPE) on-hand like a hard hat, high-visibility vest, or protective glasses, if required.
2. Take a Driver's Bag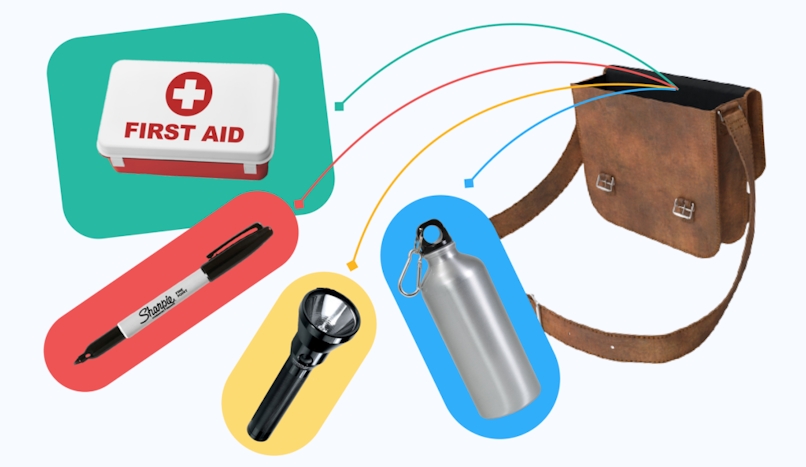 Keeping a handy driver's bag in your vehicle makes sense for being prepared throughout the workday. Pack your bag with everyday items and some to use in case of an emergency.
Suggestions for what you may need:
Filled hot coffee/tea mug or thermos that you can stop and refill.
Refillable water container or bottled water. You may even want to pack a small cooler with ice.
Packed lunch and snacks.
Pen and paper to jot down notes.
Large black marker to mark packages.
First aid kit.
Packing supplies to fix or secure packages.
Your phone.
Flashlight.
Knife, box cutter, or scissors.
Packing useful and necessary items every day saves time from making extra stops that cause delays in your delivery times.
3. Optimize Your Delivery Route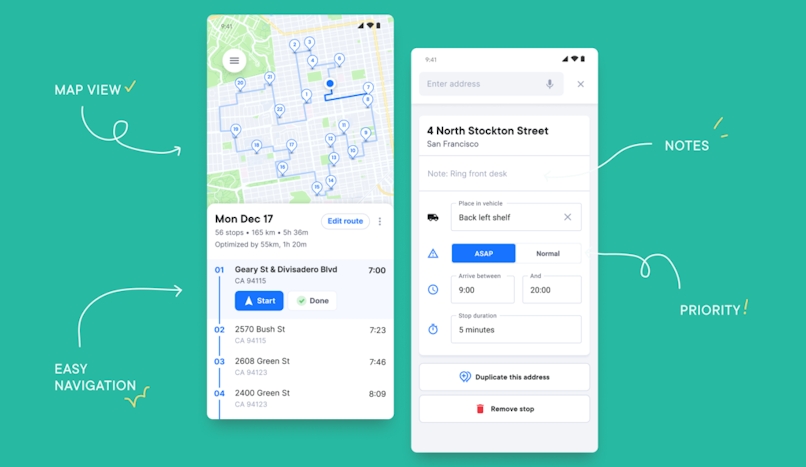 Planning your route beforehand is the best way to manage your time for making faster deliveries. Being organized means simpler work. Make work easier with an effective route optimizer tool like Circuit Route Planner. Optimizing your route means more than having GPS map it out for you. The optimizer routes you away from traffic jams and helps you find your delivery locations in the most efficient way. It saves you time and money.
Get the easy-to-use Circuit Route Planner instead of wasting time planning your route manually. Using route optimization software to find the best path to your deliveries is the smart way to go.
4. Add Stops for Bathroom Breaks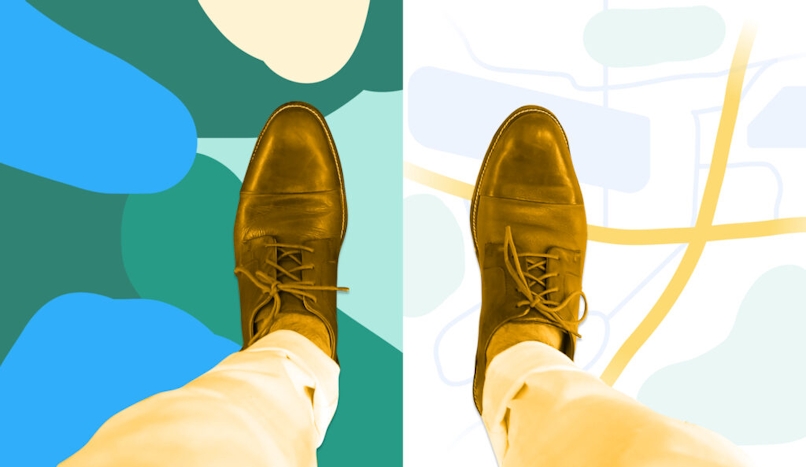 If you want to bump up your delivery speed as a courier driver, then include bathroom breaks in your route planning every day. You may not see the importance of doing this at first, but here's why you'll need to do it.
If you're making unscheduled stops to use the bathroom, you're throwing your route plan off for making your deliveries on time. Putting breaks into your schedule gives you a more complete picture of your route plan. You can schedule stops where you know restrooms are located and avoid delays from having to look for places to stop when you need a restroom.
Bathroom breaks are also good times to have a snack or drink to keep you energized. Planning breaks are a good idea to keep you on schedule so that you finish faster.
5. Plan the Packages in Your Vehicle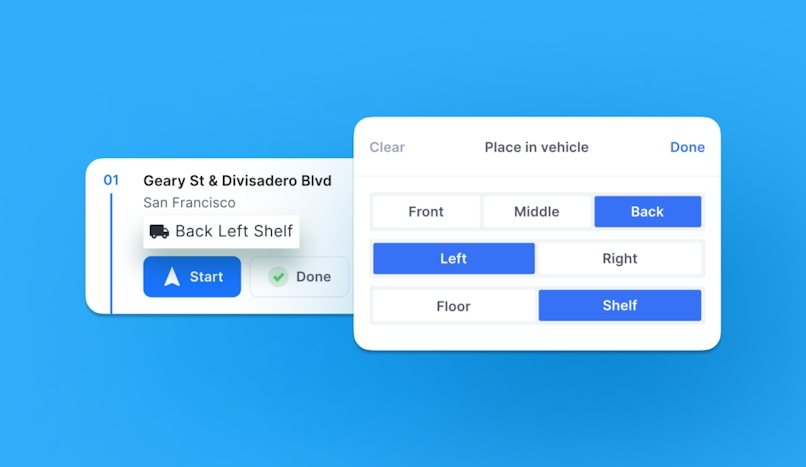 The last problem you need with your delivery speed is having to rummage through packages at every stop, adding wasted time to the workday. Quickly locating the right packages at each stop is more productive.
Organizing your packages in your vehicle by address and drop-off order is good for saving time and reducing stress at each stop. The Circuit app includes a "Fast Package Finder" to show you where packages are in your vehicle. It only takes a few minutes to plan packages for up to 500 stops.
What is a Courier Driver: How to Become a Courier Driver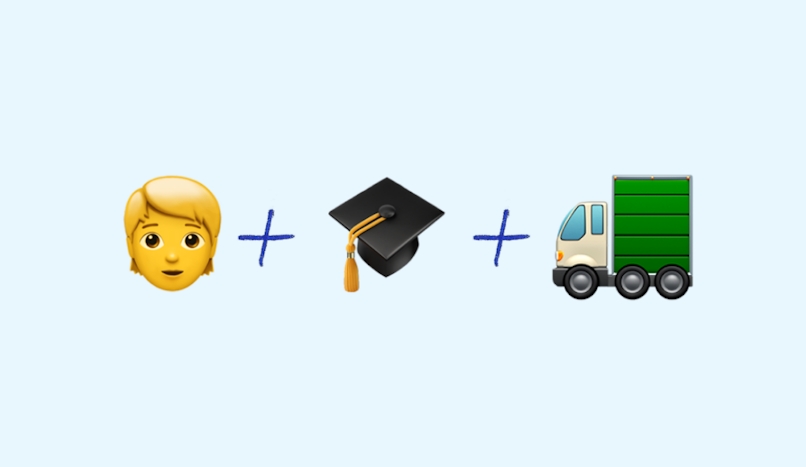 It is your choice whether to become a self-employed or salaried courier driver. As a self-employed courier driver, you own a business or work as an independent contractor. A salaried courier driver is an employee for companies like Amazon, FedEx, and UPS.
Basic Education Qualification
You may want to know what education is required for courier drivers. You'll need a high school diploma or a GED. Some companies might require higher education, but it varies. On-the-job training may also be a requirement.
Driving Records and Background Check
A valid driver's license is required, and possibly a CDL for some jobs. A good driving record is also required. Check to be sure you have a clean driving history free of violations. These include DUI, driving with a suspended/expired license or tags, moving violations, and others.
Other requirements could include submitting to county, state, or federal criminal background checks.
Best Vehicle Choice
A reliable source of transportation is vital for success as a courier driver. Cargo and box vans are a good choice because of space. Many drivers use their own vehicles. Otherwise, company-owned vehicles are issued to drivers.
Whether a car, truck, cargo van, or SUV is the best choice depends on what you're delivering. Keep in mind the volume and weight of packages. No matter what, the vehicle must be dependable. Also remember, if using your own vehicle, you'll put extra miles on it as a delivery driver. Consider fuel, repair, and maintenance costs in your vehicle decision.
Note: Our resident expert, Pete the Courier Driver, has written a post on the three best vehicles for independent delivery drivers if you want to know more on this topic.
Types of Work to Expect
The delivery driver job description requires loading/unloading packages, correctly using navigation tools, and delivering packages to the correct locations.
Other duties and responsibilities include:
Following safety best practices
Communicating with dispatchers
Meeting package delivery deadlines
Performing basic vehicle maintenance
Tracking deliveries and shipments
Obtaining signatures when required
Customers expect on-time arrival of their packages. Your job is making sure customers get what they want to the best of your ability.
Number of Hours and Expected Daily Drops
Most delivery drivers work 10-hour shifts, at a minimum. The shift does not include commute time to or from the warehouse.
Suppose you're an Amazon driver. Your day will likely start with a 5:30 a.m. arrival at the distribution center, and you'll get keys to a company van at 5:45 a.m., then wait on the tarmac to load packages onto the van. You'll have around 20 minutes to load roughly 300 packages weighing up to 50 pounds each. Then you'll run your route.
Peak and holiday seasons require working additional hours and up to 200 more deliveries with about a 15% increase in the number of routes.
Different companies vary. The Amazon example gives a good idea of what you might expect, as far as how many hours and drops you'll work.
How to Apply as a Courier to Amazon, FedEx, and UPS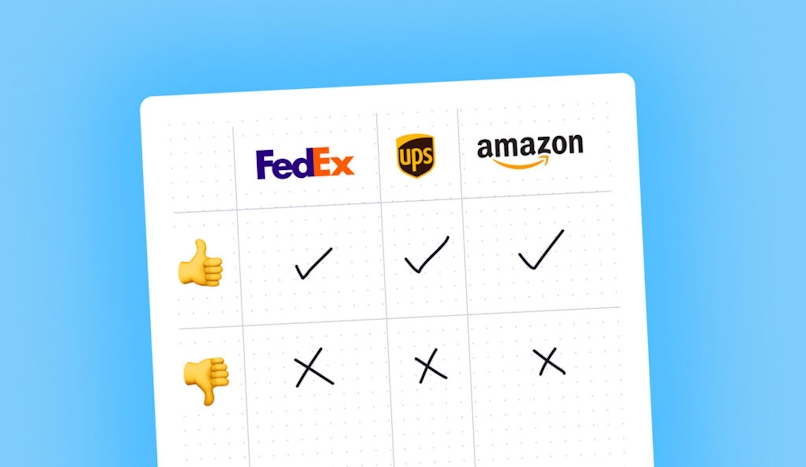 Amazon, FedEx, and UPS are three of the most popular courier companies in the world. Job openings are ongoing at these companies, but the application process may vary among the three.
Drive for Amazon: Amazon has courier driver jobs working for their Amazon Flex program or as an Amazon Delivery Service Partner (DSP) Driver. You may apply directly on the website. Amazon often offers sign-on bonuses.
Drive for FedEx: FedEx often holds local hiring events along with their regular job postings. To apply on the website, go to the FedEx career site.
Drive for UPS: Find UPS driver jobs at their Jobs-UPS site. It highlights the benefits offered and includes informational videos.
Job search sites like Indeed.com are also a source for finding courier driver jobs.
What is a Courier Driver: How Much Does a Courier Driver Make?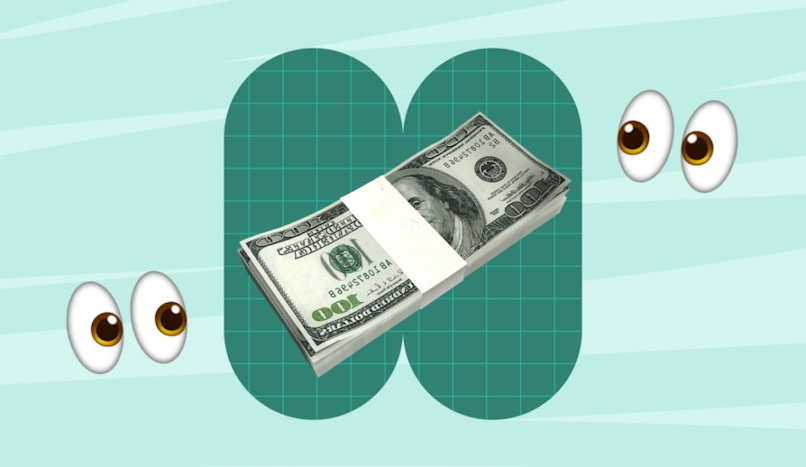 You may ask the question: "How much money do delivery drivers make?" The answer to this question varies. Courier driver base pay depends on the job market in a particular geographic location. For example, different countries pay different salaries.
Pay is often more flexible for self-employed courier drivers., but, just to show a comparison for courier drivers who are hired employees, here are average base pay rates in the US, Canada, UK, and Australia, according to Indeed.com.
As it's a tricky subject to answer here, we've gone ahead and written this full guide on exactly what you can expect to make as a courier driver.
1. US
In the United States, courier drivers are paid between $23.00 and $31.12 per hour, with the average salary being $20.19 per hour.
2. Canada
Canadian courier driver salaries average $18.12 per hour. The low- and high-end range is $22.51 and $34.65, respectively.
3. UK
The average salary for a courier driver in England is £161 per day. The range is between £223 and £366 per day.
3. Australia
Courier drivers in Australia make an average base salary of $28.84 per hour. The range is $27.55 and $43.90 per hour.
What is a Courier Driver: How to Find Jobs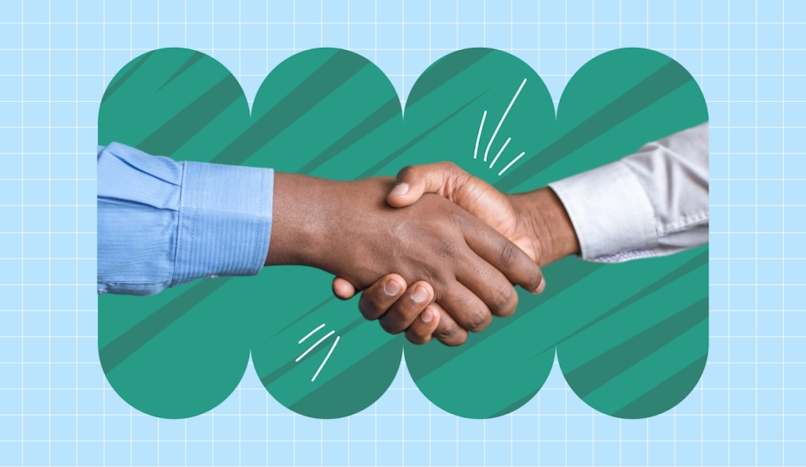 Finding open positions for courier driver jobs is easy.
Job search sites are sources for looking up potential employers. Some may then direct you to apply on the company website where you'll register and fill out an application. You may also create or upload a resume to most sites and search for additional information like salaries and benefits.
1. Courier Exchange (UK)
Thousands of courier businesses in the UK use the Courier Exchange freight exchange platform, including owner-drivers. To join as a member, go to CourierExchange.co.uk and sign up.
2. Indeed (All)
Find jobs from all over on Indeed. For example, if searching for courier driver jobs in Alberta, go to ca.indeed.com.
3. SimplyHired (US)
SimplyHired.com is one of the most popular jobs search websites online. Simply plug in your search information and hit "Search Jobs".
4. ZipRecruiter (US)
ZipRecruiter.com offers something extra with their job search. When you click "Get Started", you're prompted to answer a series of questions to set up a recruiter match profile. But regular search is also offered.
5. Seek (Australia)
Australia's top employment marketplace is Seek.com.au. Plug in search criteria for courier driver positions and click "SEEK".
6. Workopolis (Canada)
Workopolis.com is a basic search engine for Canadian jobs.
7. The Government of Canada's Job Bank (Canada)
Canada's Job Bank website is jobbank.gc.ca. A perk of using this site is job search results include salary.
What is a Courier Driver Frequently Asked Questions
1. What is a Medical Courier?
Medical couriers handle medical deliveries to pharmacies, clinics, hospitals, and other healthcare facilities including laboratory specimens, images, pharmaceutical supplies, medical equipment, and medical records. They are responsible for transporting critical medical items safely and quickly from pick-up to destination.
Making medical deliveries involves interacting with medical personnel to ensure accurate, on-time deliveries. Medical couriers complete training on specialized equipment and vehicles to protect sensitive items and materials they transport.
Responsibilities include mapping out the best routes to transport medical items to various locations, ensuring correct documentation go with the items, gathering signed delivery receipts, inventory counts, and maintaining HIPAA regulations and guidelines.
2. What is a FedEx Courier Driver?
FedEx couriers are company employees. They manage assigned area pick-ups and deliveries to residential and business locations while keeping good relationships with customers. Delivering for FedEx also involves answering customer questions about package delivery status such as costs, shipping, arrival times, and delays. Cross-selling along the route is another part of the role.
Making express deliveries as a FedEx driver is repetitive work and requires spending long hours making stops between short distances throughout the shift, but the position offers steady work, particularly during seasonal times.
3. How Many Miles Do Couriers Drive?
The number of miles couriers drive a day varies depending on hubs and assigned routes. It is safe to say the average miles driven is 75-80 a day at a minimum for city routes. Rural route drivers may do up to 200 miles in a day.
Long-distance delivery drivers often average about 600 to 650 miles per day, which is depends on routes and traffic/weather conditions.
4. Is Being a Delivery Driver Dangerous?
The truth is delivery driving jobs come with significant risks. Unfortunately, delivery drivers are sometimes targets for criminal activity like robbery, carjacking, assault, kidnapping, or worse. Caution is especially advisable for women drivers, but men must stay vigilant when working as well.
As a delivery driver, it is a good idea to stay aware of your surroundings, use cameras, know the road, use GPS, never leave the vehicle running, never bring children on routes, and trust your suspicions, among other safety precautions.
Vehicle accidents, job hazards, and injuries are also a consideration. Safe practices include wearing your seatbelt, properly securing packages in your vehicle, planning your routes, paying attention to weather forecasts, and wearing proper clothing and footwear.
5. What is an Amazon Contracted Delivery Driver?
Amazon contracted delivery drivers are employees of local delivery contractors that partner with Amazon as Delivery Service Partners (DSPs). Contracted drivers deliver Amazon packages to customers along short to medium distance routes but are not Amazon employees.
Another type of Amazon contracted driver is an independent contractor working through the Amazon Flex program. These drivers use their own vehicles to make deliveries by scheduling blocks of time to work.
6. What Skills Do You Need to be a Delivery Driver?
Success as a delivery driver takes commitment and the ability to complete delivery routes on time and within budget. Here is a list of skills to help you achieve your goals as a delivery driver.
Time Management and Organization: Managing your time is best done by planning and organizing your driving route and tasks with a good route planning app. It's a good idea to use technology to help you make the most of your time on the road and help reduce or eliminate stress during the day. Delivering packages requires both physical and mental strength. Being as organized as possible is one less possible issue to worry about on the job.
Attention to Detail: Customers do not like when their orders are incorrect or late. Your attentiveness to details such as addresses, directions, detours, weather forecasts, vehicle problems, and deadlines makes for efficient deliveries. Paying attention to the details helps you avoid delays from having to backtrack and fix mistakes.
Customer Relationship Management: Delivery drivers interact with consumers, courier company personnel, dispatchers, and other companies. Managing relationships with different people throughout the day requires patience and the ability to multitask. All customers (internally and externally) require individual attention to their needs.
Customer Service and Communication: Customers are why you get paid. Sometimes you may face unruly or unhappy customers on the route. Understanding how to communicate effectively with different personalities is important when dealing with customers. Your ability to handle sensitive customer issues while staying on schedule is necessary. Be prepared to answer customer questions and give them information for contacting customer service if required.
Safe Driving Ability: Good driving habits are a plus for courier drivers. No doubt driving for a living has its possible hazards like bad weather, road construction or problems, and reckless drivers. The ability to drive defensively can pay off in emergency road situations. Additionally, wearing your seatbelt, obeying traffic rules, and keeping your vehicle in good repair is a must for safety.
Focus and Awareness: Focusing on the job at hand while remaining aware of your surroundings when on your routes is necessary for your safety. You never know when just being aware and vigilant in unfamiliar areas can save you from criminal activity or some type of vehicle accident. Being focused also keeps you organized.
Reading, Writing, and Computer Skills: Your responsibilities include a good deal of information management either with paperwork or electronically. Your efficiency with completing required documentation and understanding instructions is necessary for success on the job. You must be efficient using software and apps while handling package deliveries on your shift.
What is a Courier Driver: Driving it Home
You may now ask the question: "Is being a delivery driver worth it?" The answer to that question is a personal one and should be considered carefully.
The work-life of a delivery driver is both challenging and rewarding. As far as some of the challenges, it's often fast-paced with long hours and many miles driven in a day, as well as a great deal of walking. One Reddit poster mentions a day in the life of his job had him making 190 stops, delivering 400 packages, driving 30 miles, and walking over 25,000 steps.
As far as some of the rewards, delivery driving pays well, has scheduling flexibility, offers job security, and allows you freedom of movement instead of sitting behind a desk all day. Pay perks include sign-on bonuses of up to $2,000, holiday season incentives, overtime pay, and potential earnings of $42+ per hour.
Courier job openings offer both full-time and part-time positions. You may want to just make extra cash or have a permanent income. When you organize your own workday as a courier, you're free to adjust how and when you work based on your needs.
If you decide that a courier driver position is right for you, be sure to set yourself up for success by following all the rules, regulations, and guidelines. As well, taking advantage of quality delivery software technology to give you a leg up on doing your best on the road to deliver packages faster is a smart choice.
Making more money easier and getting home to your family sooner after a day's work as a successful courier driver is doable when you properly prepare.
Now that you know what is a courier driver, install Circuit for a free trial now and make delivery easy by saving an hour a day.