9 minute read
How to Choose the Best Delivery Driver Insurance in 2023
Car insurance for delivery drivers can help protect you in case of an accident. Here's everything you need to know this year in the U.K., Australia, and U.S.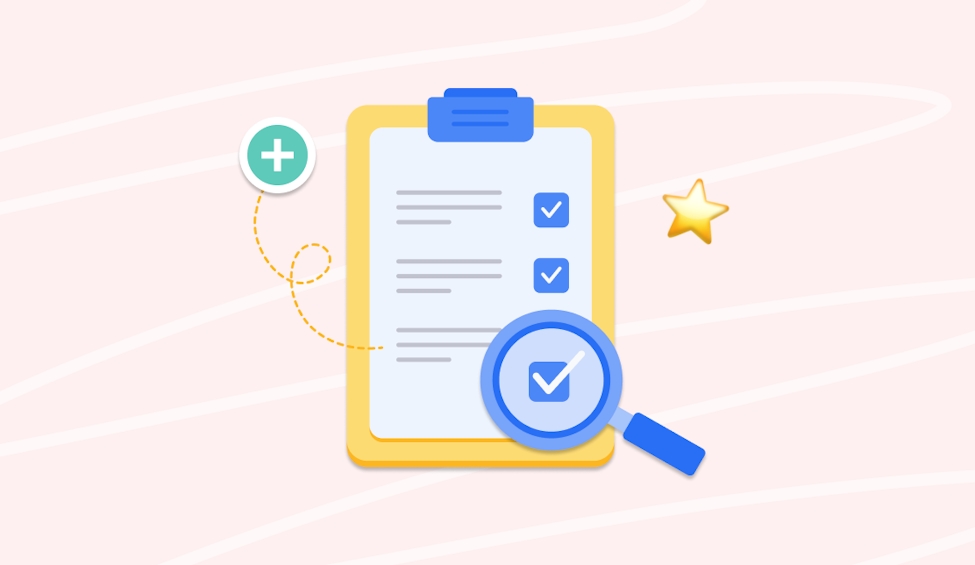 Thinking of becoming a delivery driver for a company like Amazon or FedEx? You might think you can just sign up, hop in your vehicle, and start driving. But take a step back!
Having the wrong type of car insurance for delivery drivers can cost you hundreds of dollars in fines.
So there are a few admin tasks you'll have to take care of first. One thing that should be at the top of your to-do list? Getting commercial auto insurance.
Ugh, to-do lists, insurance, paperwork … we know, we know. Look, it isn't fun but trust us: You don't want to skip this step.
Why not?
If you use your personal vehicle for business purposes, your personal car insurance policy is unlikely to cover you in the event of an accident. If you get in a crash, your claim will be denied — and you'll be stuck paying for property damage, medical costs, and more yourself.
Not to mention it'll keep you off the road and unable to work since you won't likely be able to replace the vehicle right away. What a nightmare!
While some companies that contract drivers do offer some level of insurance coverage, it's usually not comprehensive. Plus, there might be strict policy limits.
Some companies don't offer any coverage at all, expecting you to carry the costs — especially if you're using your own car. But it's not all doom and gloom.
Here's the good news: Commercial auto insurance is straightforward and easy to get.
Step-by-step, we'll explain what commercial auto insurance is and why it's important. Plus, give you tips for quality carriers in the United States, United Kingdom, and Australia.
What is delivery driver insurance?
Whether you're driving for Amazon, UPS, or GrubHub, you need delivery driver insurance to cover you in case of an accident on the road.
Delivery driver insurance is a type of commercial auto insurance that offers coverage when a vehicle is being used for delivery business purposes.
Depending on the type and scope of the policy, your insurance may cover medical expenses, auto repair costs, and wages lost due to time off work if you're in an accident.
Some insurance policies can also have third-party coverage — so, if you're driving and hit someone else and they're hurt, your insurance kicks in.
There's also underinsured or uninsured motorist coverage, which takes effect if you're in an accident with another person who doesn't have insurance themselves.
While this may feel like doom-mongering, it's always better to be prepared. You don't want to cover the costs of an uninsured accident.
These are just a few examples of the types of add-ons a standard commercial insurance plan for delivery drivers might cover.
Personal auto insurance vs commercial auto insurance
How is commercial auto insurance different from personal auto insurance?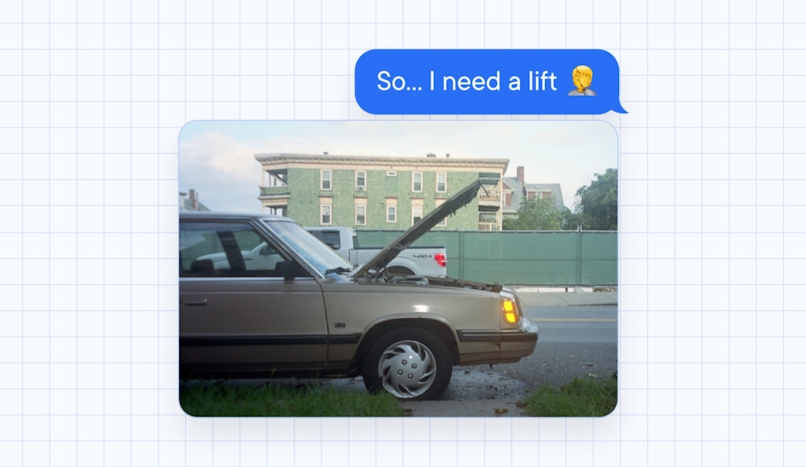 Well, while it may sound obvious, personal auto insurance applies when you're using your vehicle for personal use. Whereas commercial auto insurance applies when you're using your vehicle for business use.
Whether you're a rideshare, package, or food delivery driver in the U.S., U.K., or Australia, you need commercial auto insurance. Many major markets for delivery driving — including the U.S., the U.K., and Australia — need rideshare, package, and food delivery drivers to have commercial auto insurance coverage. This is true even if you're only delivery driving as a side hustle.
As soon as you use your car to transport something for money you're technically using your car for commercial purposes. Whether it's somebody else's dinner or their Amazon package.
This means that your personal auto insurance policy won't apply if you're in an accident.
So why is there a difference between personal and commercial car insurance?
Car insurance companies recognize that if you use your vehicle for business, then you're probably spending a lot of time on the road — which means you're more likely to experience an incident and file an insurance claim.
For this reason, commercial auto insurance is also (hate to break it to you!) usually more expensive than private auto insurance.
Despite the extra expense, you absolutely need to invest in it. Even a small fender-bender can rack up tens of thousands of dollars in expenses — not a sum you want to pay out of pocket, that's for sure.
Even a small fender-bender can rack up tens of thousands of dollars in expenses.
However, the exact type of coverage you need will depend on your location, the extent of coverage (if any) offered by the companies you contract with, and the type of driving you do.
If you choose to deliver through the Amazon Flex delivery service, they offer their drivers the Amazon Commercial Auto Insurance policy at no cost (except in New York).
Even then, there might be gaps that you have to fill with your own insurance.
The next section will explain what to look for when shopping around for the right coverage.
What to look for when choosing car insurance for delivery drivers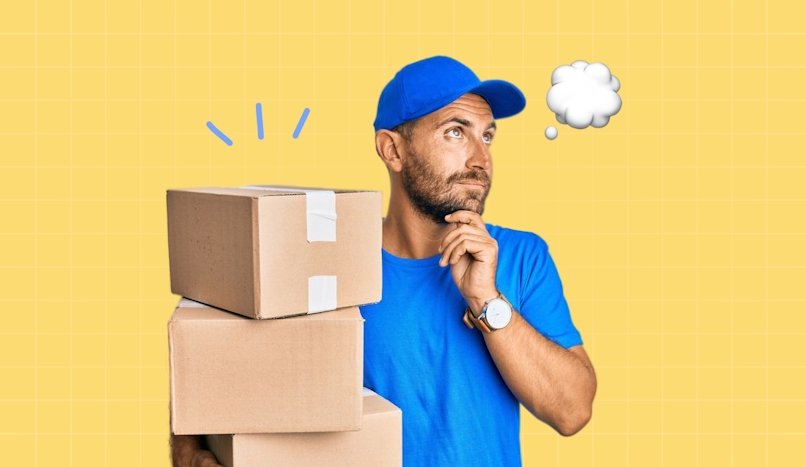 You likely know that insurance is a smart investment if you're a delivery driver. But just what should you be looking for in a policy?
If you have to find insurance on your own, there are a few key features independent contractors searching for commercial auto insurance should look for:
Coverage gaps: One common mistake newbie drivers make is believing that insurance from the delivery platform they're contracted with is enough. Yes, some delivery companies offer coverage. But it's usually limited in its scope and is capped at a lump sum payout in case you have an incident. You want to make sure your commercial policy fills in these gaps.
Type of insurance: Most commercial auto insurance is customizable. Common coverage points include collision insurance, liability insurance, and even insurance specifically used to cover medical payments or loss of income for if you get injured and need time off work. Get a full overview of what coverage is available so you can put together the right plan.
Local requirements: Different areas will need you to have different requirements for commercial auto insurance. For example, while almost all states in the U.S. need you to have basic liability coverage, some may also need additional points like uninsured motorist coverage (this takes effect if you're in an accident with another driver who isn't insured or is insufficiently insured).
Insurance rates: When you get to the fine print of any insurance plan, read the details regarding premiums, deductibles, and benefit maximums. This will allow you to get a plan that meets your needs financially. Comparing these key insurance costs can also help you decide which insurer to go with.
Driver types covered: Commercial insurance for drivers varies. For example, a policy that covers workers handling small packages or food may not apply to workers handling hazardous items. The type of vehicle you drive can also play a role, as large trucks may require different coverage compared to small cars.
The bottom line is that you want to make sure the policy covers you when you're using your own vehicle for business. This type of coverage will fill the gaps left by your personal car insurance coverage.
Top U.S. delivery driver insurance options for 2023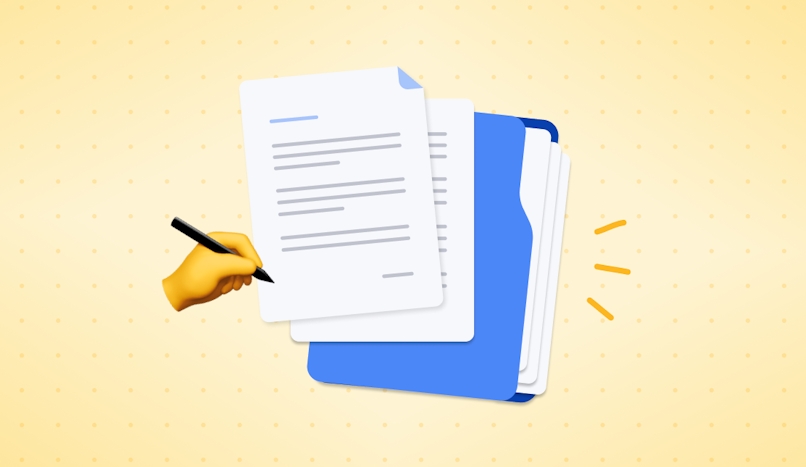 Insurance providers differ in the U.S., U.K, and Australia, so it's important for you to find a local carrier that's active in your geographic region.
Here are some commercial delivery driver insurance providers for U.S. drivers.
GEICO – best for price
GEICO commercial auto insurance covers vehicles used for business, including vans, trucks, and cars (no semi-trucks or tractor-trailers). In addition to covering vehicular damage, it can also cover you in case of driver injury, third-party injury, and third-party property damage.
You can access your insurance online through GEICO's user-friendly customer portal. Where you can add or remove vehicles, adjust your coverage limits, and report and track your claims. GEICO also offers auto-pay, which is super convenient if you don't want to remember to have to make payments.
State Farm – best for discounts for good driving
State Farm commercial auto insurance also offers coverage for different types of vehicles — from pickup trucks to vans. You can customize your policy according to your needs, with options including liability, personal injury, uninsured/underinsured motorist, and collision coverage.
There's also a comprehensive coverage option, which can pay for loss or damage that isn't caused by an accident.
For example, with the right policy, you might be able to recoup losses if your car is stolen.
Allstate – best for unique needs
Allstate commercial auto insurance can be tailored to your needs. Your options include everything from liability coverage and collision coverage to uninsured or underinsured motorist coverage and comprehensive coverage.
You can also choose add-ons, such as Inland Marine coverage, which protects the contents inside of your delivery vehicle. This can be handy if you transport valuable goods.
Allstate also offers Ride for Hire coverage that you can add to your personal car insurance policy and covers you when using your car for professional use.
Top U.K. delivery driver insurance options for 2022
Commercial auto insurance for delivery drivers in the U.K. is known as private hire vehicle or PHV insurance. If you use your private vehicle for commercial purposes, you're required to have PHV insurance in the U.K.
Here are some PHV providers to consider:
Acorn – best for customer support
Acorn Courier and Food Delivery Insurance is designed for drivers working for companies like Uber Eats. The company has U.K.-based call centers and offers you 24/7 support through their accident and claims helpline.
You'll enjoy third-party coverage when driving in Europe and get legal expenses covered, in line with normal standards. You can even get competitive coverage if you have points on your driver's license.
Admiral – best for comprehensive coverage
Admiral delivery insurance is designed for delivery drivers and couriers and covers the use of your car for "carriage of goods for hire and reward." Some insurance levels include comprehensive coverage, third-party only, or third-party plus fire and theft.
If you drive an electric or hybrid vehicle, you can even get coverage for charging equipment and your battery. In terms of customer service, Admiral offers a 24-hour helpline for customer support.
Zego – best for flexible policies
Zego courier and delivery car insurance has both short-term (lasting as little as an hour) and long-term policies (lasting up to a year). You can conveniently access your policy with the Zego app, so your documentation is always at hand.
Various policies are available, including third party, fire and theft, personal use, delivery, and fully comprehensive.
A big thing to note, though, is that a Zego delivery policy is only possible if your vehicle is valued at less than £30,000.
Top Australian delivery driver insurance options for 2022
Like the U.S. and the U.K., you must have additional insurance if you use your personal vehicle for ridesharing or commercial delivery in Australia.
Here are some tops you should consider.
Auzi – best for flexible payment options
Auzi offers public liability insurance for delivery drivers. Automatic extensions included in the policy include indemnity to other persons, cross liabilities, cost of court attendance, and legal defense costs.
The standard policy allows you to pay by the month and offers liability coverage between $5,000,000 and $20,000,000 (in Australian currency). You may also find that property damage and personal injury liability are also covered.
GSK Insurance – best for online support
GSK Insurance includes various coverage for delivery drivers. Including commercial motor insurance, goods in transit insurance, and personal accident insurance. This makes it easy for you to put together a policy depending on your unique needs.
The straightforward GSK customer portal allows you to easily enter claims online. This insurance broker is recognized by the Courier Association of Western Australia, giving you a good reputation to count on.
NRMA – best for third-party coverage
NRMA offers car insurance like comprehensive, third party, and fire and theft. You can also get coverage for delivery or rideshare services if you pay an extra premium and alert the insurer.
However, depending on your location, NRMA might cap you on how many hours you can use your vehicle for delivery each week. If you exceed those hours, you may need business auto insurance.
Deliveries are faster and easier with Circuit Route Planner
Whether you're thinking of hauling packages for Amazon or delivering food for DoorDash or GrubHub, car insurance for delivery drivers is a must.
Explore your coverage options and get multiple insurance quotes before signing on the dotted line.
Once you have that part of delivery driving covered, it's time to think about how to boost your earnings. Circuit Route Planner can help.
This multi-stop route planner routes the easiest, fastest path for you to finish your delivery stops so you can get the job done quickly and finish work fast.