7 minute read
What Are the Best Phones for Delivery Drivers in 2023?
As a delivery driver, there are a few things you cannot do without. Find the best phone for every delivery purpose in this guide.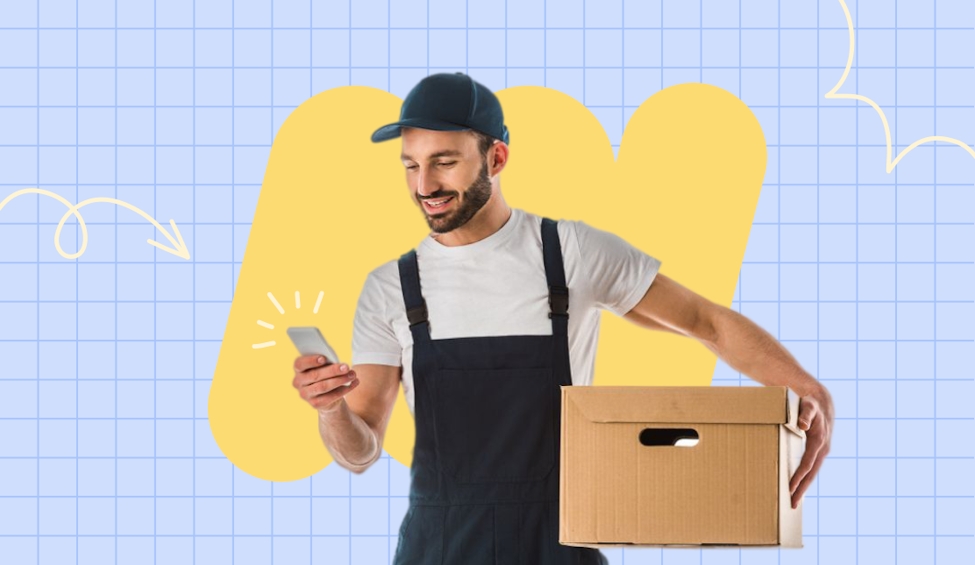 As a delivery driver, you know there are a few things you can't do without, from your trusty vehicle to a pair of comfy shoes (you spend a lot of time on your feet!). Another must-have item? A decent smartphone.
But you might be wondering, "what is the best phone for delivery drivers?"
The better and easier your smartphone is to use, the greater the chance that you'll finish work early.
Whether you're hauling packages for Amazon Flex or dropping off meals for services like Uber Eats or DoorDash, your phone is constantly by your side.
You use it to map out pick-up or drop-off points, plan your driving routes, and keep contact with your customers or carriers who contract you.
Does your phone look like it's survived a war, though? You know the look: cracked screen, overloaded with useless apps, a battery that lasts half as long as it used to. If so, you might be thinking about an upgrade.
Your mobile phone is an essential work tool — and one worth investing in. So, you need a high-quality device that can handle modern apps, has a long-lasting battery, and is easy to use.
We're not just saying that to try to get you to splurge on the latest iPhone, either. Some companies' driver apps will only work on particular phone and software types, like the Uber platform.
It's not a "nice to have" piece of technology — heck, it's a must-have.
Just what makes for a great delivery driver phone? Keep reading for the inside scoop.
What makes a good phone for a delivery driver?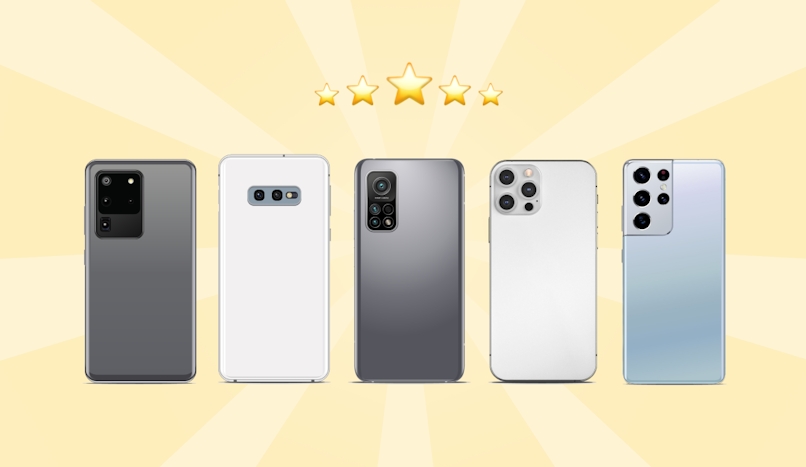 There are no ifs, ands, or buts about it: You need a good phone!
But what makes a phone for a delivery driver"good"?
Here's what to look for:
Compatibility: Some delivery apps will only work with some phones. So make sure your phone meets any specific guidelines if you deliver for them. You don't want to buy a new phone just to find out that you can't use it for work.
Screen size: No one likes struggling to read a tiny screen. Especially when you need to quickly check a route or delivery detail. A sufficiently large screen saves you the trouble of squinting. Plus, it'll also be easier to add delivery notes and swipe between apps or read notifications.
Resolution and brightness: Size isn't the only thing that can affect how easy it is to read your phone screen. Making sure your phone has high-quality resolution and is bright enough to view clearly (even on sunny days), will make it easier for you to save time. You should look at the phones in person to get a sense of their use and features like brightness adjustment.
Battery life: As a driver, you rely on your phone for everything from mapping your routes with GPS to playing music. The last thing you want is for your phone's battery to drain before your shift is done. A long battery life spares you the trouble of having to constantly hook your device up to its charger or a wireless charging station. Fast charging is also great.
Durability: You've probably dropped a phone at some point (we all have). That's why you should look for a durable phone and a good, water-resistant case. You don't want to have to buy a second phone because the first one shattered into a million pieces by falling out of your delivery vehicle.
Cost-efficiency: Look, it's important to have a decent smartphone as a delivery driver. That said, you don't need to get the latest and greatest model of the iPhone or spend five figures on the shiniest Android. Our advice? Get something that's quality and fits your needs but doesn't break the bank. Everyone's budget is different.
The best phone for delivery drivers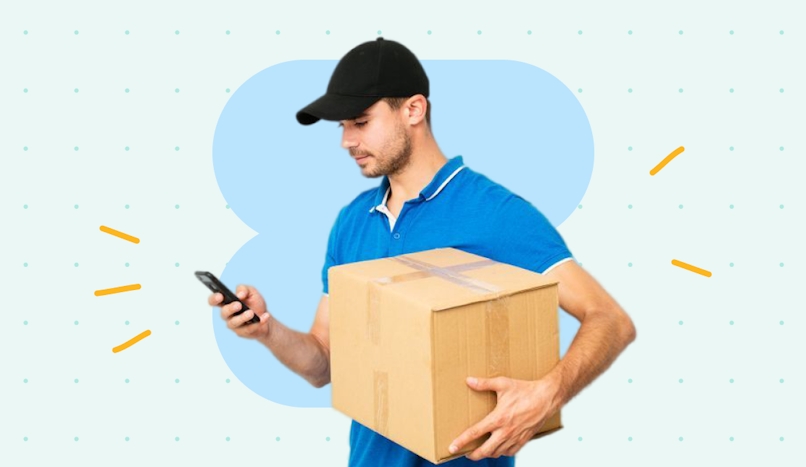 Now that you've got an idea of what to look for in a phone, you can start shopping around. However, the smartphone market is flooded these days. Finding the right device among the many names out there (Motorola, OnePlus, Sony, and more!) can be a drag.
Don't stress. Whether you're a die-hard Apple fan or committed to Android for life, there's a product for you. Here are some of the best smartphones (both iOS and Android phones) for drivers.
Apple iPhones–best for ease of use
Apple is considered a pioneer in the smartphone industry, and their phones are often on the cutting-edge of technology. They're an easy-to-use phone with a pretty fast setup for busy delivery drivers. Here are some favorite products:
iPhone 13 Pro Max: This phone features 6GB of RAM, a 120Hz ProMotion display, and ​​four cameras — making it easier than ever to snap a pic of a package after drop-off. You can choose from 128GB, 256GB, 512GB, or 1TB of storage. The phone also has Apple's new bionic chip.
Apple iPhone 12 Mini: For a more cost-efficient option, check out this phone, which has 4GB of RAM and a compact size that fits in your hand. Despite its small size, it still has a high-density, 5.4-inch screen.
Apple iPhone 6: For a reliable older model, try the iPhone 6. It has a 4.7-inch screen with 1,344-by-750-pixel resolution and about 10.5 hours of battery life. While it's not the newest model on the market, it's serviceable and affordable.
Another benefit of an iPhone? Circuit uses the latest iOS to allow you to scan addresses instead of manually adding them.
A downside to the iPhone is if you don't have other Apple products, you may find it difficult to connect it with other devices quickly.
Samsung smartphones–best for screen display
Samsung is another big name in the smartphone field and arguably one of Apple's biggest competitors. Here are some models worth looking at:
Samsung Galaxy S21 Ultra: This phone gives you all the latest gimmicks, but is most noteworthy for its jaw-dropping screen display, great brightness, and 120Hz refresh rate. The S21 is also super fast, with a Snapdragon chipset.
Samsung Galaxy S21: This phone offers a slightly smaller screen (6.2 inches) and also costs less, at about $800 compared to the S21 Ultra's $1,100. The 4,000mAh battery should last a whole day, too.
Samsung S20 FE: This phone is a bit more affordable but still gives you a good bang for your buck. You can expect a good battery life, great camera, and nice display.
Some cons of Samsung phones include their weak battery life and a lot of unnecessary software or extra apps.
Google Pixel smartphones–best for battery life
Google might be newer to the smartphone game than Apple or Samsung, but that doesn't mean they can't measure up! Google created the Android operating system, so they know a thing or two about tech. Here are some top picks:
Google Pixel 4: This phone has a Snapdragon 855 processor and up to 128GB of storage. For drivers who work long shifts, it's got a 2800 mAh battery. Depending on your usage, that can last you up to 14 hours.
Google Pixel 5: This phone has a good screen size (6 inches). It's also light, at just 0.33 pounds, and won't weigh you down when you're in a rush during your shift.
Google Pixel 6: Finally, if you want the cream of the crop, opt for the Google Pixel 6. It offers a sleek design and better cameras than the two previous phones and even has AI features. The display measures 6.4 inches, and you get a 4,614 mAh battery.
One of the biggest drawbacks of Google smartphones is the lack of additional storage. Apple, for instance, allows iPhone users to get additional storage through the iCloud.
LG smartphones–best for screen options
LG might be less well-known than the other names on this list, but it's still a reliable provider of quality smartphones. Here are some favorite models:
LG G8X ThinQ: This phone is notable for its dual screens, which face each other. Drivers can have a navigation app on one side and their music selection on the other, for example.
LG G8 ThinQ: This is another good pick for drivers. It has a responsive fingerprint system, an OLED camera, great resolution, and a fantastic color display. You can also get a dual SIM model.
LG V60 ThinQ 5G: For top-tier LG technology, this is the phone to get. It offers 8GB of RAM and a 10-megapixel front camera. The highlight is the large screen, which measures 6.8 inches.
A con of the LG smartphone is its short battery life.
Nokia smartphones–best for the price
Last but not least, Nokia is another solid brand for delivery drivers looking for a smartphone. Here are some popular models:
Nokia 6.2: This phone is about $250 and has all the essentials you need, like a good camera and up to 4GB of RAM.
Nokia 5.3: This phone features 6GB of RAM and a larger display. It also has a quad camera and a powerful Snapdragon processor. Depending on usage, the battery can last up to two days.
Nokia 9 Pureview: This flagship smartphone from Nokia features 6GB of RAM, 128GB of storage, and a 3,320mAh battery. The front camera gives you 20MP, and there's also a back camera.
If you want a phone with more bells and whistles, consider some of the other options on this list. A con of the Nokia phone is it offers only a few features.
Optimize your delivery routes with Circuit Route Planner
So just what is the best phone for delivery drivers? Today's drivers rely heavily on their phones when it comes to deliveries. Beyond the obvious benefit of navigation, we've highlighted other features that are just as important depending on your needs–including screen size, battery life, and cost.
Once you've got the perfect cellphone, it's time to load it up with your favorite apps — like Amazon Music for jamming to tunes in your car and Google Maps for checking traffic. Another app every delivery driver can use is Circuit Route Planner.
With Circuit Route Planner, you can prioritize your delivery stops and get the fastest, easiest route preplanned for you. You can also use it to keep delivery notes, plan delivery time windows, and provide proof of delivery (like a digital signature or picture of a package drop-off).
With Circuit Route Planner combining all of these tools into one, you can cut down on the number of apps you need to clutter up your new phone with — leaving more space for the important stuff — like your music library and food apps!