7 minute read
How to Choose the Best Shoes for Delivery Drivers in 2023
Discover the best shoes for delivery drivers to make your shifts more comfortable.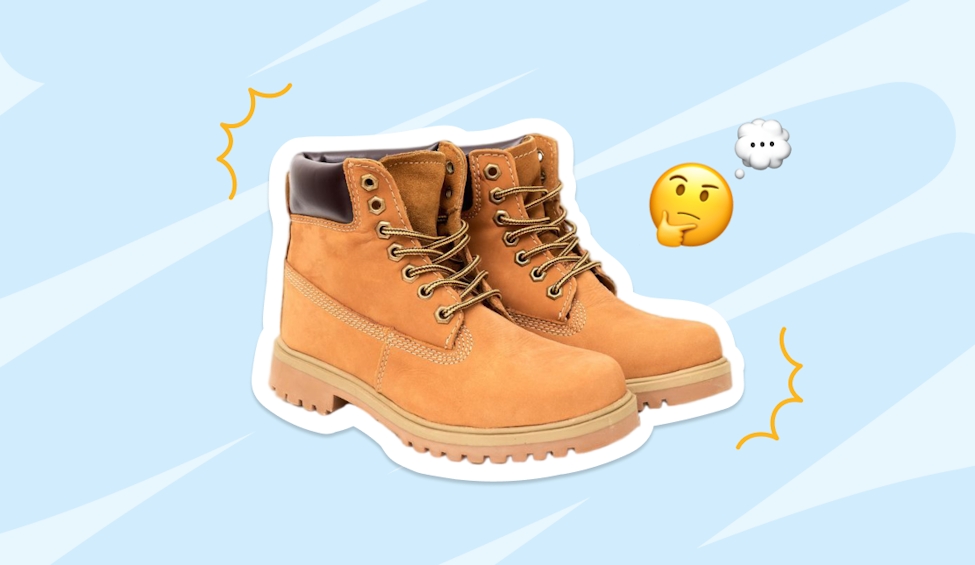 Delivery drivers spend a lot of time on their feet, making comfortable shoes a must-have. Another essential tool for any dedicated driver? Circuit Route Planner.
As a delivery driver, you aren't just sitting behind the wheel all day. Despite your job title as a driver, your work involves a surprising amount of walking (maybe more than you'd like on some days)!
Lugging packages to people's front doors isn't always fun. Add sore, blistered feet to the mix? No thanks.
Fortunately, a comfortable, sturdy pair of work shoes can save you the pain and make your shifts feel like they're going by faster.
Read on to find out what makes for a great delivery driver shoe and for a quick buyer's guide with seven top product picks.
You don't have to sacrifice style for comfort when choosing footwear for your delivery route. The shoes in this buying guide can have you looking and feeling great!
Nike Air Zoom Pegasus 38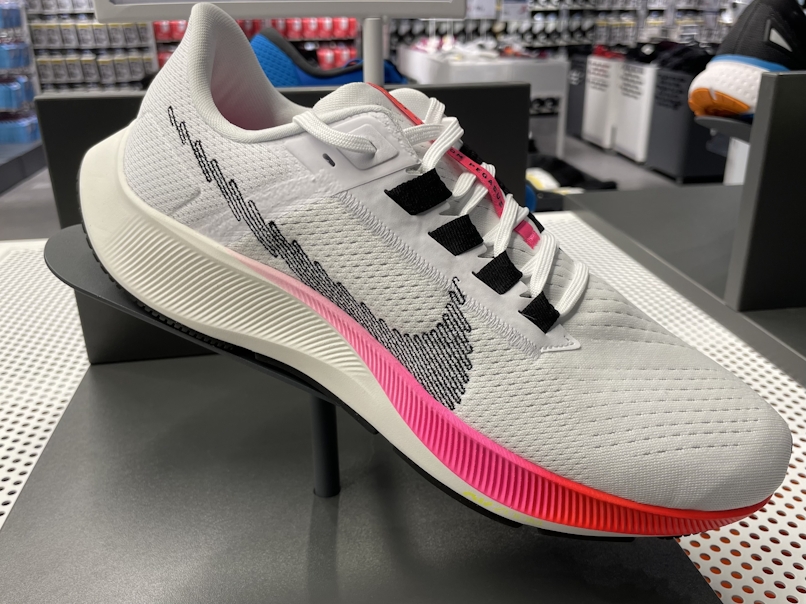 The lightweight Nike Air Zoom Pegasus 38 features a stable midsole, slip-resistant outer sole, and a comfortable padded upper.
And the lifted toe-off at the front allows you to walk quickly without tripping, getting your goods where they need to go — fast.
The wide toe box and deep heel cup offer added stability and support.
This shoe is great for drivers who need to get in a lot of deliveries in a single shift quickly and who don't have to cart around heavy goods. If you're working for DoorDash, Postmates, or a similar delivery service, they're a great pick.
Best shoes for: Running a lot of deliveries
Under Armour Charged Assert 8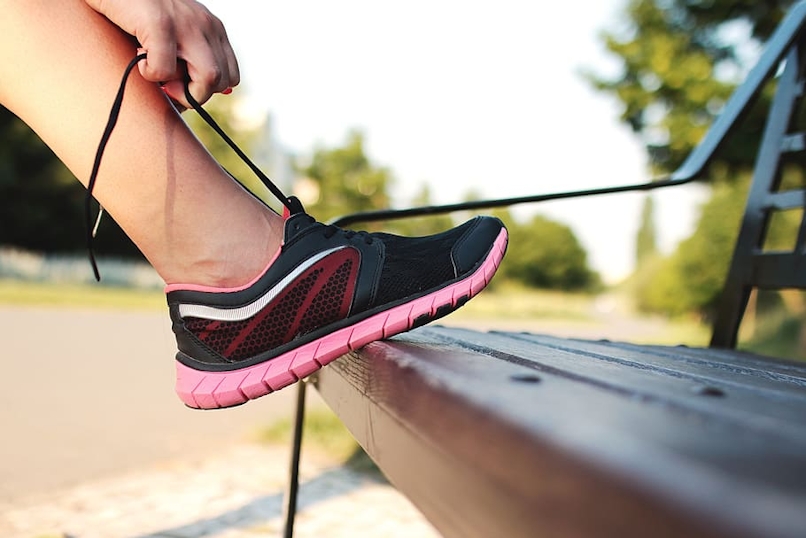 If you need a shoe that supports speed but offers a bit more grip, the Under Armour Assert 8 might be for you. The mesh upper is supported by leather overlays, giving you breathability with structural support.
Meanwhile, the padded collar and tongue make sure of your comfort.
The midsoles provide cloud-like cushioning with compression molded foam, while the rubber outsoles will help you stay dry.
These are great shoes if you're a food or small package delivery driver who frequently walks on slippery surfaces (for example, because you live in a rainy climate or work at night when dew gathers).
Best shoes for: Small deliveries on slippery surfaces
Adidas Solarboost 3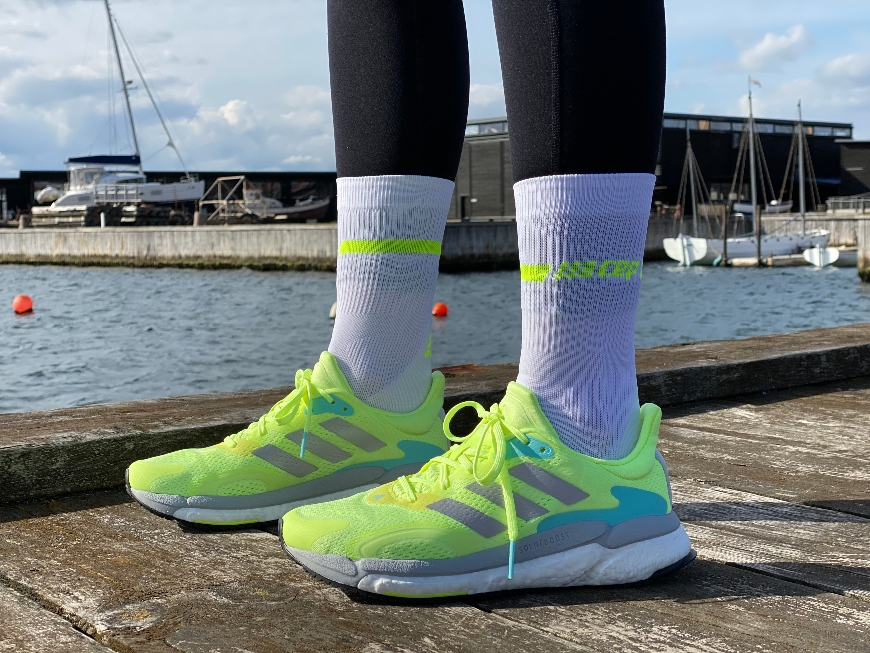 Here's another sneaker that can give you sufficient support and comfort while meeting your need for speed. The Adidas Solarboost 3 is lightweight, with a boost midsole and mesh upper to keep your feet comfortably ventilated.
This shoe is engineered for shock absorption, giving you great support for your knees and ankles.
If you're already feeling those delivery driver aches and pains, it's a solid choice. Given that it's a shoe created for distance runners, it's also a great choice if you're walking long distances on your routes.
Best shoes for: Long-distance deliveries on foot
Timberland Direct Attach 6" Steel Toe Waterproof Work Boot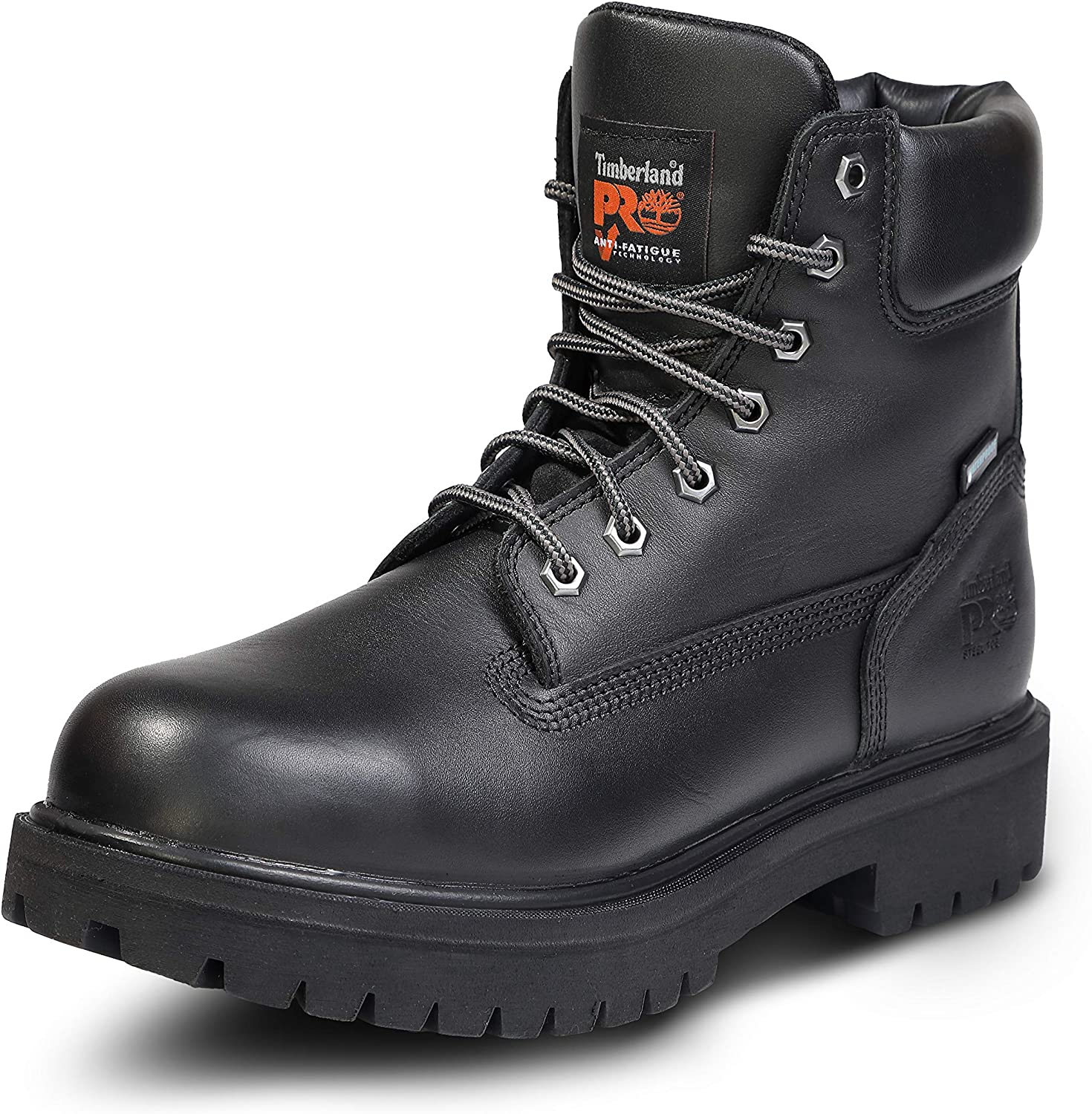 If you handle heavier goods beyond small packages and food, a simple sneaker just won't cut it.
The Timberland Direct Attach 6" Steel Toe Waterproof Work Boot offers the high-level support you need, with a high collar to prevent rolled ankles and a steel safety toe to keep your toes safe in case you drop a heavy package on your foot.
These boots even have electrical hazard protection. The leather upper is waterproof, keeping you dry and insulated.
Drivers who handle heavy or hazardous goods or who work in cold climates will like these waterproof boots.
Best shoes for: Heavy deliveries in cold weather
Irish Setter Ashby 6" Work Boot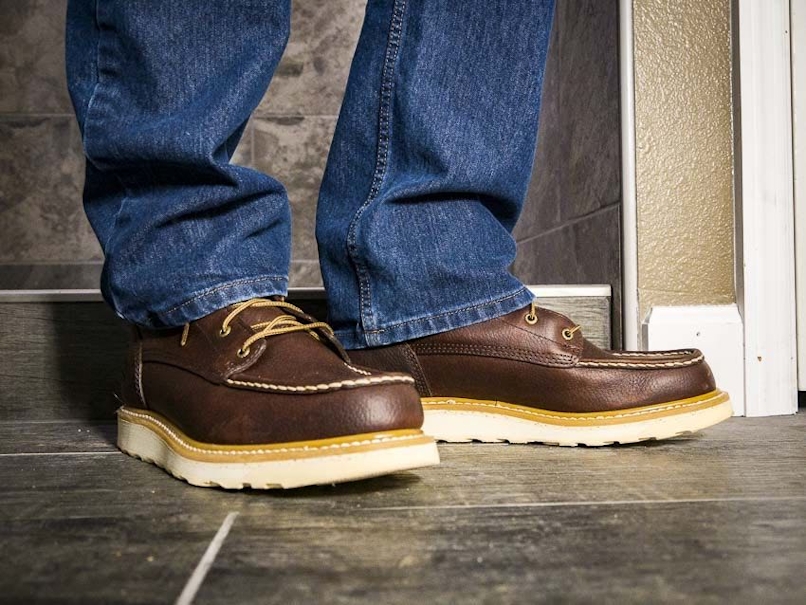 If you want a boot but don't need the heavy-duty protections of a Timberland, try the Irish Setter Ashby 6" Work Boot. These 6-inch boots offer great ankle support, a comfortable cushioned insole, and a heat-resistant outsole.
The high-traction tread will protect you from slips and falls, while the full-grain oiled leather upper provides the give you need to avoid blisters and maintain comfort.
These boots are great if you deliver heavier packages but don't deal with hazardous goods.
Best shoes for: Deliveries on uneven terrain
Timberland Pro A1S5M Drivetrain Work Boot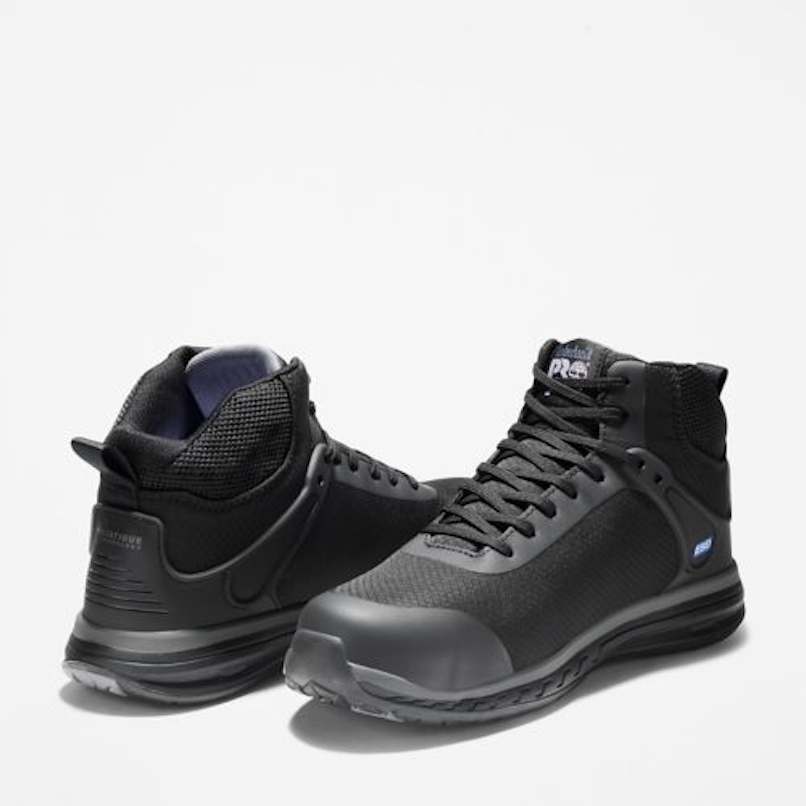 The Timberland Pro A1S5M Drivetrain Work Boot gives you the best of both worlds, providing the structure of a boot but in a lighter design that mimics a sneaker.
The composite safety toe protects your feet, while the anti-fatigue technology in the sole will keep you going even after long days.
These sneaker boots are metal-free and also have antimicrobial odor control — in case foot odor is an issue for you! You also won't have to worry about your feet getting wet, thanks to the all-weather outsoles.
Best shoes for: Long delivery days in all weather
Skechers Flex Advantage Bendon Work Shoe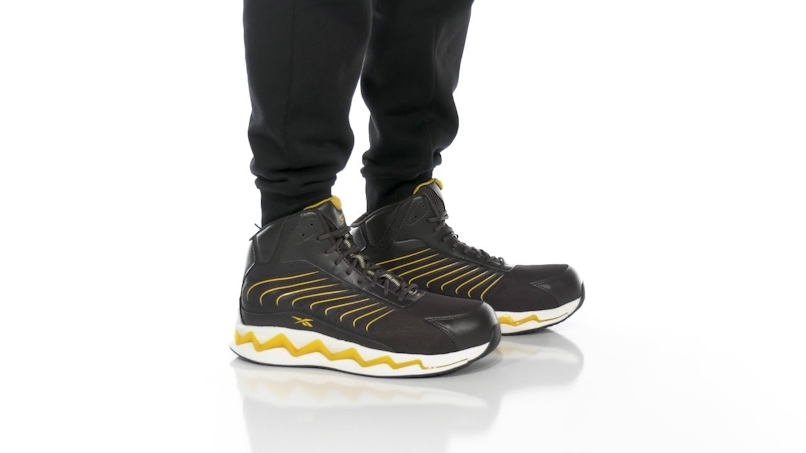 The Skechers Flex Advantage Bendon Work Shoe offers more stability than a standard sneaker but is still lightweight and flexible.
The mesh upper Makes sure of breathability, while the memory foam sole keeps you comfortable and supports your arches.
These Skechers men's shoes are also slip-resistant, keeping you safe when you're speed-walking to get that workday done.
While they aren't great for drivers moving heavy or hazardous goods, they'll do the trick for those handling small packages or food deliveries.
Best shoes for: Small deliveries on a fast schedule
What features should you look for in great delivery driver shoes?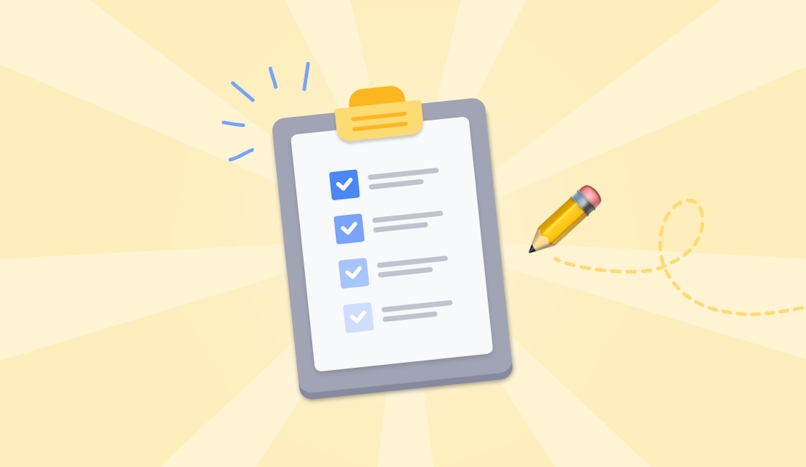 So, which shoe is best? Brutally honest answer: There is no one "perfect" delivery shoe. The best shoe for you depends largely on the type of delivery work you do.
For example, if you deliver food for Uber Eats or a similar service provider, speed and agility are important. You want to be able to get your customers their food before it gets cold.
So, a lightweight athletic shoe might be best.
If you're an Amazon or UPS driver carting around heavy goods, from boxes of books to furniture, a more robust shoe is preferable. Try a heavy-duty hiking boot with ankle support and a steel toe.
Alternatively, if you're a bicycle delivery driver, you need a slim shoe with a soft toe that can fit your bike pedals. Giant steel-toe work boots are definitely not an option.
As you can see, there's no one right answer to the question: "What are the best work boots for delivery drivers?" Otherwise, this article would be a lot shorter!
Still, there are a few key features that the best work shoes for delivery drivers have. Keep an eye out for these points when shopping around:
High-quality materials: Look for breathable, quality materials that won't leave you with a case of sweaty (and stinky) feet at the end of the day. Full-grain leather is a great pick for boots. For running shoes, look for features like mesh lining, which allows air to circulate through the shoe.
Good traction: Slipping and sliding on wet asphalt or pavement can slow down your workday — and result in possibly painful falls. Look for non-slip shoes with high traction. If you work in an area with snowy and icy weather conditions, a slip-resistant sole is especially important.
Sufficient cushioning: Check the footbed of the shoe before you buy, making sure there is adequate cushioning. This gives you arch support (helping to prevent flat feet) and shock absorption (your knees will thank you one day). You can further ramp up the comfort factor with memory foam insoles.
Water-resistant: As a delivery driver, you're on the road rain or shine. Wet shoes can leave you cold and uncomfortable (not to mention with a bad case of stinky feet — yuck). Waterproof shoes with a rubber outside, or at least a rubber sole, can help you stay toasty and dry.
How much should you spend on good delivery driver shoes?
So, the final question: How much do you need to budget for a decent driver shoe? Expect to pay anywhere from $60 to $150.
The price will vary depending on the type of shoe. For example, a pair of sturdy boots with a safety toe or waterproof hiking shoes will be pricier than everyday lace-up sneakers.
While it might seem like a lot, your shoes are worth investing in. A good pair of shoes can help protect not only your feet but also your ankles and knees against unnecessary wear and tear.
Your shoes will also make your work more comfortable. Given that you'll be wearing them for your delivery driving almost every day of the week, it's worth putting some money into them.
Finish your workday sooner with Circuit Route Planner
Aching feet can make an eight-hour shift feel like 18 hours. But with comfortable footwear, you can nix the pain and make sure your shift breezes by.
To actually make your workday go faster and cut down on long hours, check out the Circuit Route Planner. This app maps out your delivery stops, charting the fastest route and ensuring you can get your deliveries done ASAP.
You can even link the Circuit Route Planner to other apps like Google Maps to get real-time traffic data, further helping you skip traffic jams and other hurdles that can drag out your workday.