13 minute read
The Complete Guide on How to Become a DHL Delivery Driver
The delivery driver industry is booming. This in-depth guide will help you determine whether becoming a DHL delivery driver is right for you.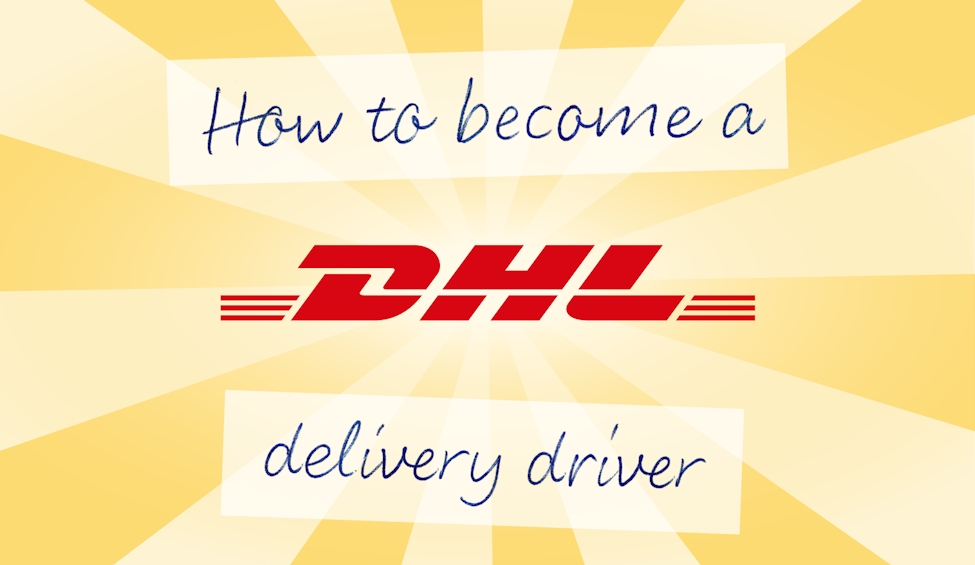 One area of employment that seems to be booming right now is delivery services. From food delivery to becoming a DHL delivery driver, the need for workers in this industry is growing.
The annual revenue of courier services in the United States is $117.3 billion collectively. In the United Kingdom, the market size has grown to £342.6 billion. One company with the greatest growth potential is DHL Parcel.
If you're considering joining the Great Resignation movement and changing careers, there are some things you should know about the delivery driver industry. This in-depth guide will help you determine whether becoming a DHL driver is right for you. You will also discover:
What DHL is and how it works
Reasons for becoming a DHL driver
Requirements for driving for DHL
What it means to be a DLH owner-driver vs. a DHL Express driver
How you can sign up for DHL
How much you can make as a DHL delivery driver
What it's like to be a DHL delivery driver
If you're considering a career change, you definitely want to check it out.
What is DHL and How Does it Work?
DHL is a logistics company that delivers and picks up packages for its customers. They are similar to UPS or FedEx. Much like being a delivery driver for FedEx, you're responsible for the careful handling and delivery of packages of various sizes and dimensions.
You can work directly for DHL or sign up to be an independent courier. Before determining which opportunity will suit you best, it's a good idea to understand what it means to work in either position.
No matter which you choose, there are things to consider regarding becoming a driver for DHL. Let's take a moment to review them.
Why You Should Consider Driving for DHL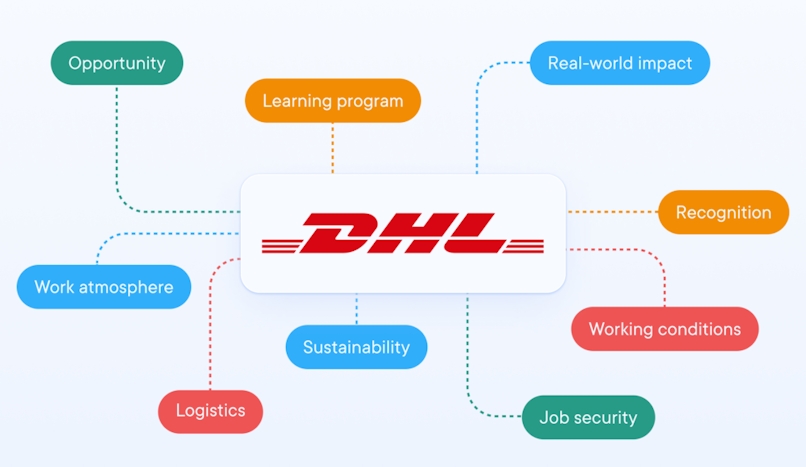 DHL is a company with a mission to be the best logistics company globally. They embrace a company culture of uncompromised customer-centric business practices.
Not only that, but they also have a reputation for providing exceptional employee experiences. Roughly 93% of DHL delivery drivers recommend the position to a friend.
They offer flexible schedules, modern materials, and in-service training. At DHL, they want to set you up for success because they know that their employees are the backbone of their enterprise.
The company is known for its superior leadership, not based on hierarchy but upon performance. They empower employees and encourage open lines of communication.
These are just a few of the perks of working for DHL. Other reasons to drive for DHL include the following:
Opportunity
At DHL, you have the opportunity to work where you want. The company has roughly 570,000 employees in 220 countries and territories worldwide.
They are one of the largest privately-owned employers in the world. When you work for DHL, you'll experience opportunities to work with people from anywhere around the globe.
You can go on to explore opportunities within other departments. You can even move to other countries to gain valuable life and career experiences.
Internal Learning Program
You will benefit from the DHL internal learning program that provides you with the valuable knowledge you'll need for a successful career in logistics. They also teach you about management and process improvement.
They designed an employee-centric training program. You can earn recognized qualifications that help you grow within the company and as an individual.
Real-World Impact
Everyone looks forward to getting their packages. As a DHL driver, you have a real-world impact on people's lives. You have an opportunity to do meaningful work, even if it's as simple as putting a smile on a person's face.
DHL manages over 1 million customer contacts each hour of the day. As a DHL driver, you connect people throughout the world by delivering them their parcels.
Award Winning Work Atmosphere
DHL is consistently ranked one of the world's top employers. In 2020, they were named #2 Best place to work worldwide by FORTUNE.
In 2017 and again in 2020, they were awarded the title as offering one of the best work atmospheres by Great Place to Work® and recognized for creating a motivating, positive, and respectful working environment.
Logistics Technology Leaders
The logistics industry is a dynamic one that never stands still. Through advanced robotics, big data management tools, Quantum Computing, and incorporating AI technologies, they're continually exploring ways to improve with the help of technology. Exciting times are on the horizon as DHL prepares for the future.
Sustainability
Not only is DHL the logistics technology leader, but they also focus their efforts on sustainability. They do more than just protect the environment.
With the long-term interests of customers, colleagues, the communities they're part of, and the entire planet, they are focused on doing things the right way.
Job Security
At DHL, they provide stability and job security unmatched by other industries and other logistics companies. The scale of their enterprise, and the resources that back them, are what gives DHL drivers peace of mind in an uncertain world.
Individuality is Encouraged
Diversity is honored at DHL. As a driver, you'll work with colleagues that come from a wide range of backgrounds. They embrace the various experiences, skills, and points of view of everyone working for them.
Individuality is seen as the greatest strength a person can have. The company culture promotes inclusion and has a zero-tolerance policy for discrimination.
Recognized Contribution
No matter what position a person has within the company, DHL understands the importance of every voice. Furthermore, as a driver for DHL, your contribution is recognized.
They value and reward those contributions. They know every team member plays a role in the development of company culture.
Superior Working Conditions
Globally DHL is recognized for acknowledging human rights and offering suitable working conditions for its staff. They take pride in excelling in these areas.
Managers lead by example. They promote open communications and offer respectful and supportive team atmospheres.
DHL Delivery Driver Requirements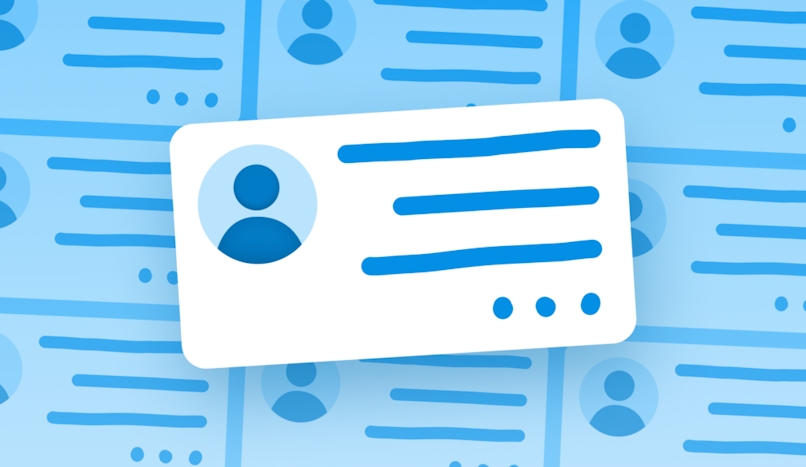 Every delivery service has its own requirements for working as one of the drivers. Becoming an Amazon Flex driver has different requirements than working for DHL.
At DHL, most positions require applicants to be at least 18 years old. Some require you to be 21 years of age. The majority of drivers must be 21 or older, have a high school diploma or GED, and have a valid driver license with a good driving record.
If you work for the company and drive long-haul vehicles or semi-trucks, you must have a CDL. This is true whether you work in the U.K., U.S., Canada, or Australia.
Some states in the U.S. require CDL drivers to take specialized classes. In Australia, you will need to obtain a Heavy Ridge (HR) endorsement for driving trucks over a specific weight. Yet, they do not require a driver to take classes to earn this endorsement.
DHL Owner-Drivers Vs. DHL Express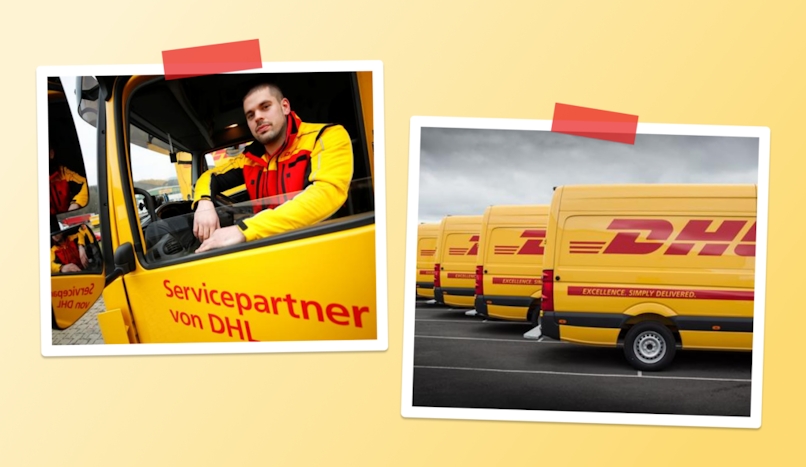 You have two options when you sign up to be a DHL driver. You can sign up as a courier, which offers more flexibility and the ability to set your own schedule. You could also sign up to work for DHL Express directly.
When you work directly for DHL, you work the hours designated for your shift. Yet, the benefits packages, support of management, and exceptional work environment are reasons many choose to work for DHL Express.
Some cons of working any of the DHL Express jobs can be the long shifts. A few employees who left reviews on Indeed state this very issue as what they dislike about working for DHL.
To summarize some of the primary differences between being an owner-driver versus working for DHL Express, check out this quick reference table:
Signing up to work as a DHL driver, as an owner-driver or directly for DHL Express, is easy.
How to Sign Up for DHL
Signing up to become a DHL driver is similar to applying for a job at the company. Below are the step-by-step instructions to apply for a job or obtain a courier position at DHL.
1. Go to the DHL website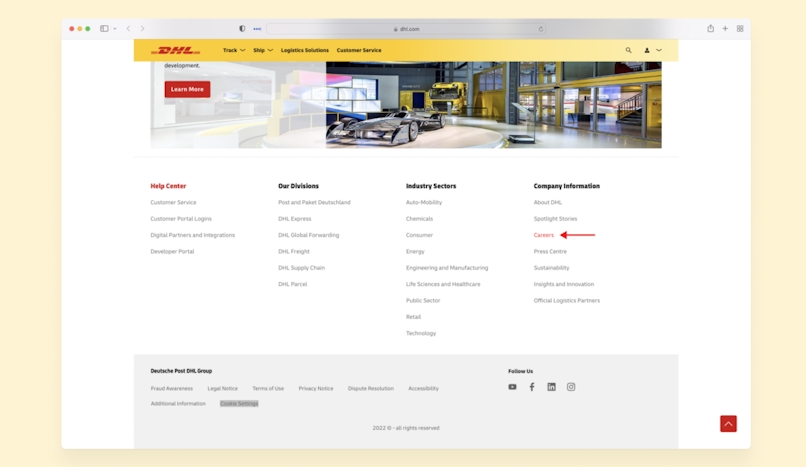 The first step is to go to www.dhl.com. At the bottom of the page, under Company Information there is a Careers link. Clicking on that will take you to their careers page.
Scroll down the page halfway and you will see a section for job searches. Click on the Find Out More tab. Scroll down until you see it say, "Join Us." Click on the tab under the term "In a Frontline Role."
2. Click the "Delivery Drivers" tab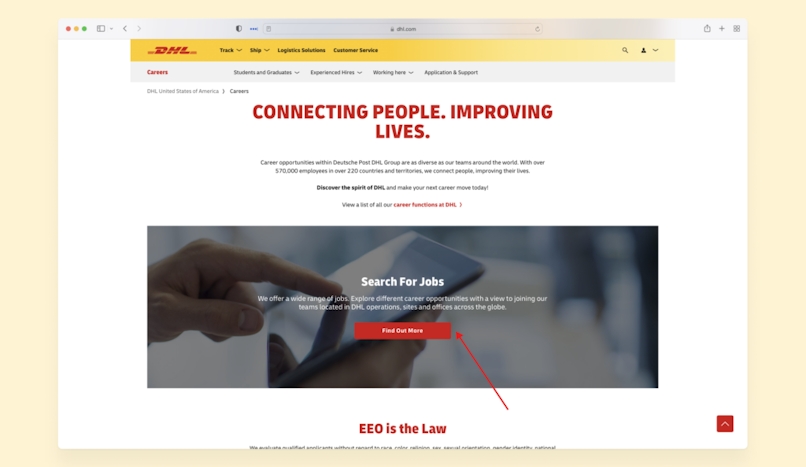 You can choose either to be a delivery driver or a postal worker. Click on the Delivery Drivers tab to see information regarding the positions available.
If you choose the tab next to the Delivery Drivers tab marked Postal Worker, you will see the courier positions available. These are independent roles where you work on-call as desired.
Regardless of which you choose, the application process is the same. When considering which to choose, ask yourself, do you want to work directly for the company or as an independent driver?
3. Enter location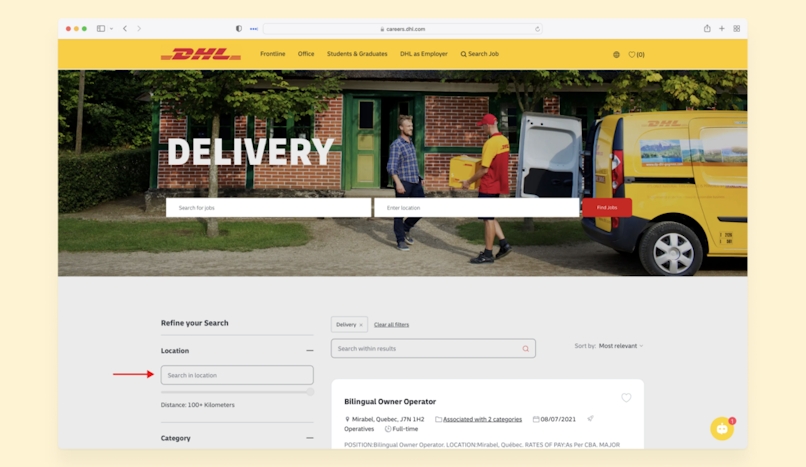 Enter the location for which you want to work. You can do this by typing in the name of the city you live in or wish to work in. You can also enter the zip code. Then you will click "Find Jobs." Scroll down and look for the jobs that interest you.
4. Click on an open position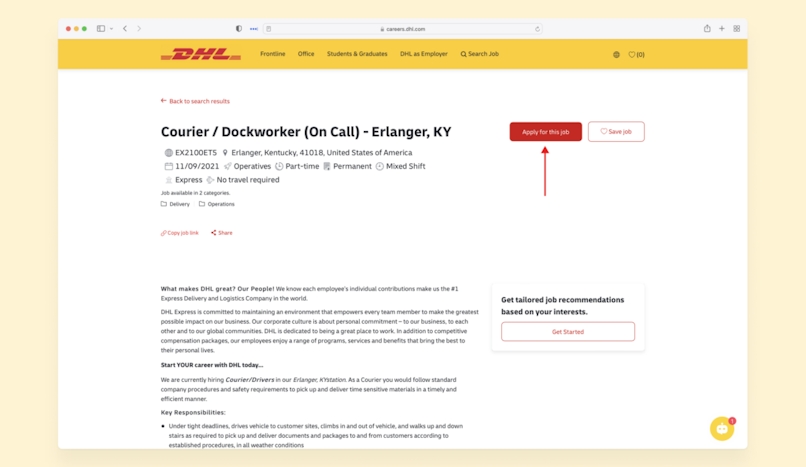 Here you will see the amount they are paying for the positions and the shift you will be working. It will also list the Key Accountabilities. Read through them carefully to make sure that you are qualified for this position.
Once you have read through the information thoroughly, click on the Apply for this Job tab. This will take you to a screen that will ask for your email address.
Enter an email you use regularly. That way, you won't miss any essential communications moving forward.
Click Continue.
5. Fill out the online application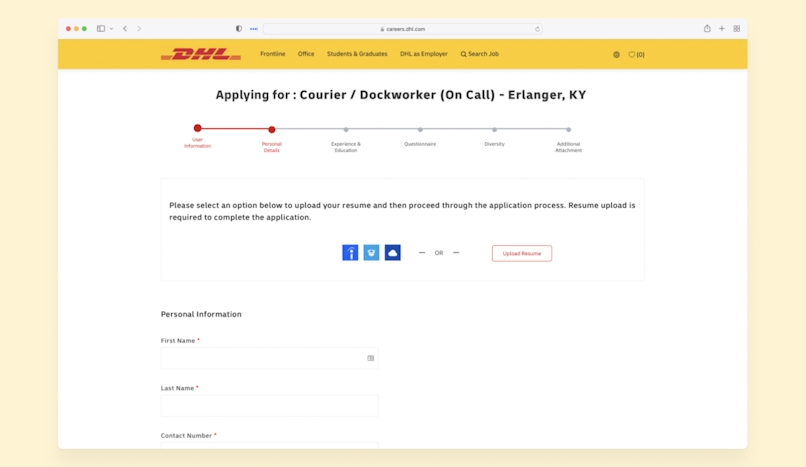 Fill out the application. It will ask you for the following:
Personal details
Experience and education
Questionnaire information
Diversity information
Additional attachments
Once you have filled in all the information openly and honestly, click submit.
Once you have provided all the essential information on the application, it is crucial to follow up. Check your email to see if there is any additional information needed for your application. Make sure to check your junk folder in case emails have been filtered into that box.
It would also be a good idea to add the email address from the message sent to you by DHL to your contacts list. That way you can ensure that all future correspondence makes it into your inbox.
How Much do DHL Delivery Drivers Make?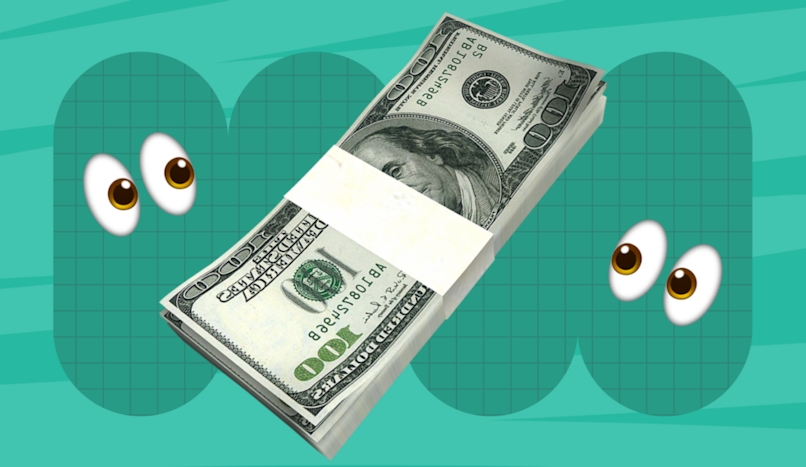 According to Indeed, the income range of a DHL driver is from $12.65 to $62.20, with an average salary of $32.80. That is 97% above the national average. Of course, this depends on where you work.
These numbers are based on the average salary in the United States. Besides the U.S., DHL operates in several countries, all with different income ranges. The top three are the United Kingdom, Canada, and Australia. Their average incomes are:
What it's Like to be a DHL Delivery Driver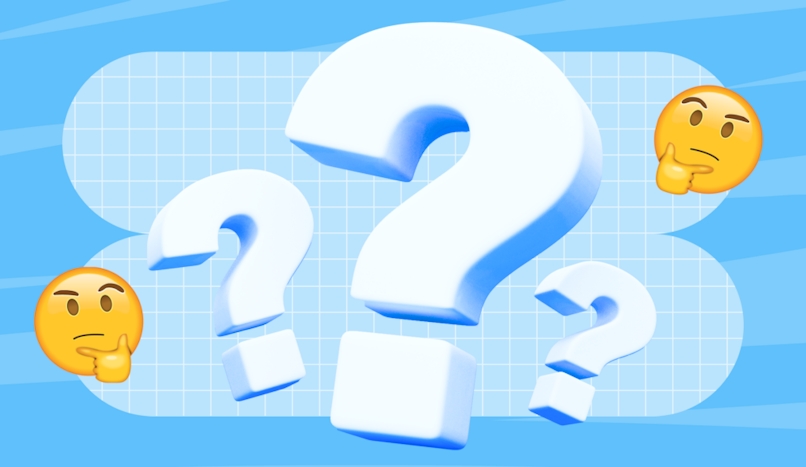 There are significant advantages to being a courier or driver for DHL. You get a lot of freedom, employment independence, and you get to remain close to home. Since DHL is a global company, you can move to nearly any part of the world.
You spend a significant amount of time driving, so you get to see many beautiful sights in your local community you might otherwise miss. You also get to meet a lot of people.
You'll work in the open air. The best part is that you get the flexibility to plan your day, and you experience variety in each day, so you never get bored.
Drivers experience significant challenges throughout their day.
First, as a courier, you will have to find work daily. This is made easier by the jobs posted on the DHL website designated for couriers. Yet, you still must apply, which is time-consuming and doesn't guarantee you'll get the work.
Traffic is the biggest issue all delivery drivers face. Also, you must locate the address. While technology makes this easier, GPS and navigational systems can sometimes be faulty and give bad directions.
Mapping out your day efficiently and effectively is another significant challenge. How frustrating would it be to make a delivery, then hours later find yourself delivering another package on the opposite side of the street? Those are called "dead miles" and something drivers need to plan ahead to avoid.
Despite the many challenges, drivers are extremely satisfied with working for DHL. On sites like Glassdoor and Indeed, employees give DHL a four-star rating.
Those numbers are slightly lower in the U.K. They have a rating of 3.7-stars. The reviews with the worst ratings cite pay and long hours as their chief complaints.
None of the job descriptions on their site states how many deliveries are expected each day. Yet, the industry standard is between 120 to 250 deliveries each day. That is perhaps what induces the long hours employees quibble about.
How to Become a DHL Delivery Driver: FAQ
How do I become a DHL carrier?
The first step is determining whether you want to be an independent courier or work directly for the company. That will determine how you apply for available jobs.
You will then go to their website and browse the jobs posted. Read through the details of each position, including the key accountabilities, requirements, and physical demands of the job.
It is also essential that you make sure that you qualify for the job. Meaning that you have a valid driver's license, a good driving record, and have the required insurance.
You will also be required to pass a background check and a drug screening. You may also have to pass a medical physical screening to ensure you can meet the demands of the position.
Are DHL delivery drivers self-employed?
DHL couriers are self-employed. They work as independent courier drivers that take delivery assignments as desired based on availability.
Some DHL drivers are hired by DHL. They work directly for the company and are not independent contractors like couriers.
What does DHL Supply Chain do?
DHL Supply Chain is an affiliate of DHL, as a division of DHL Deutsche Post. The company is headquartered in Bonn, Deutsche Post. It has more than 500,000 employees. Until 2016, DHL Supply Chain operated under the name Exel in Canada and the U.S.
The company competes in the life sciences and healthcare fields. It also competes in the automotive and technology sector. Although, the automotive sector was shifted to China, Mexico, and India.
The supply chain offerings of DHL include warehousing, managed transport, distribution, and value-added services. It also assists companies with business process outsourcing, consulting, and supply chain management.
The company's goal is to guarantee that its customers' products reach markets quickly and efficiently. It does this to help them secure competitive advantages.
Can you work for DHL if you have a DUI or a felony on your record?
To work for DHL, you need to have a clean driving record. You must also be able to pass a background check. That means you cannot have a recent DUI, felony, or unresolved cases that impact the screening process.
Some background checks only go back seven years, and many felonies are eligible to be expunged after only three years. Whatever may be in your background, make sure you are honest on your application. A mark in your past will not necessarily disqualify you for the position.
What if I don't hear back from DHL after I have applied?
The first thing is to check your email's junk folder. Sometimes emails from DHL will be recognized as spam if your filters are set to do so.
If there isn't an email from the company in your junk folder, you can reach out to the DHL support team via phone, email, or social media. Email is the best way to communicate with them regarding employment, but it may take one business day for them to reply.
While you wait to speak to someone at the company about a specific position, you should continue to apply for other courier jobs listed on the site.
What would disqualify someone from being a DHL driver?
Several things can disqualify someone from becoming a DHL driver. Besides failing the background and drug screening, you will be terminated if you are caught using illicit drugs.
If felonies in your background, no matter the age, are related to illegal drug use, you will most likely not be considered for the job.
Moving violations on your driving record are grounds for disqualification. Your driver's license must remain valid and meet Driving Privileges standards.
Also, you cannot engage in any physical or verbal altercations, especially with customers. You must also not commit theft or any other criminal activities.
Appearance is another factor. You must be clean, in proper uniform, and conduct yourself appropriately as a company representative.
Side note: Many DHL drivers already use Circuit Route Planner to help them make delivery route planning easy. Get your free trial today.