8 minute read
Amazon Delivery Drivers: How Much They Make and How to Apply
Find out how much Amazon drivers make and how to apply for delivery positions. You'll also learn about Amazon Flex and how it works.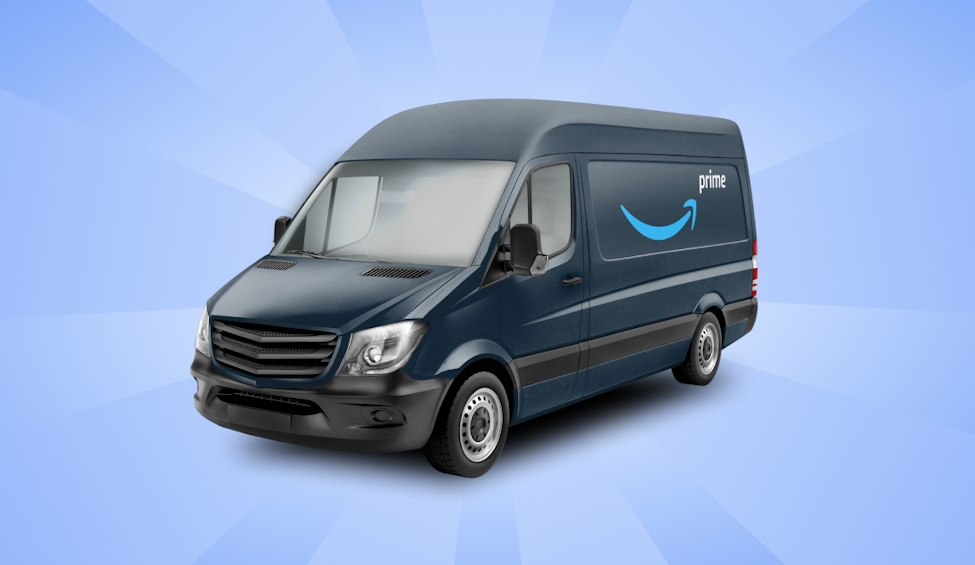 Driving for Amazon can be a great way to make money. Make your work as a delivery driver faster with Circuit Route Planner.
If you're thinking of getting a delivery driving gig, you've probably already considered applying to Amazon. Amazon's drivers are famous for fulfilling deliveries in all sorts of weather conditions and on tight deadlines.
Amazon drivers have even gone viral for going the extra mile — like when this driver dutifully hid a package behind a potted plant (caught on a Ring doorbell) after seeing the doormat's message: "Hide packages from husband."
Needless to say, driving for Amazon is a well-recognized gig. Plus, working as a delivery driver allows you to earn some extra cash while still allowing for great flexibility.
On top of it all, you won't have to spend your days sitting behind a desk feeling bored. Instead, you can commandeer your own delivery vehicle, listen to your favorite music, and get to know all the friendly (hopefully!) dogs on your route.
So, how much does an Amazon delivery driver job pay? This article takes you behind the scenes, giving you information about what Amazon drivers earn and how you can become one.
How much do Amazon delivery drivers make?
The honest answer to your question is... there is no answer. Helpful, right? Here's the thing: There's no one set global hourly pay for Amazon drivers. 
Amazon operates worldwide, and the pay varies according to the country, and even the region within that country. For example, drivers in big urban hubs may earn more than drivers in rural locations, where there's less demand.
That said, one thing all Amazon drivers can enjoy is consistent work and a regular paycheck. Whether you work for Amazon full time or part time, you'll get a steady income.
On top of that, your job security is pretty much unparalleled. Amazon is huge, with some 200 million Amazon Prime members around the world and 1.6 million packages delivered every day.
So, while we can't give you an exact salary expectation, we can assure you that the job prospects are good. Read on for some idea of what you might earn delivering for Amazon depending on your location. Here are the Amazon driver hourly earnings (national averages):
Amazon delivery driver salaries in the United States 
If you're delivering in Amazon's home country, you can expect to earn an hourly salary of around $17.60, according to Indeed. This general rate applies whether you're employed by Amazon or working for a delivery service partner (DSP).
Drivers who work in cities with a higher cost of living may earn more. For example, job listings for Amazon drivers in cities like Richmond, California (by San Francisco), and New York, New York, list higher salaries: $21.50 to $25 in Richmond and $18.50 to $22.50 in the Big Apple.
Amazon delivery driver salaries in the United Kingdom 
In the U.K., Amazon delivery drivers earn a bit less than their U.S. counterparts (sorry to break the news to those of you in the U.K.!). According to Talent.com, the average salary for an Amazon delivery driver in the U.K. is £13.50 per hour.
This equals about $17.67 USD, for comparison. But just like in the U.S., hourly wage depends in part on location. For example, in Cupar, Scotland, the average pay is about £15 to £17 per hour, while in Wales, it's £13 to £15 per hour.
Amazon delivery driver salaries in Australia 
Good news for those of you in the Land Down Under: Amazon delivery drivers in Australia tend to earn a bit more than those in the U.S. and the U.K.! According to Talent.com, the average delivery driver salary in Australia is $28.75 per hour (that's Australian dollars).
This is equal to about $21.61 U.S. dollars. Again, location makes a difference. For example, in New South Wales, there's a minimum rate of pay for Amazon Flex drivers of $27.83 — which is set to increase to $37.80 by July 1, 2025.
How do Amazon delivery drivers get paid?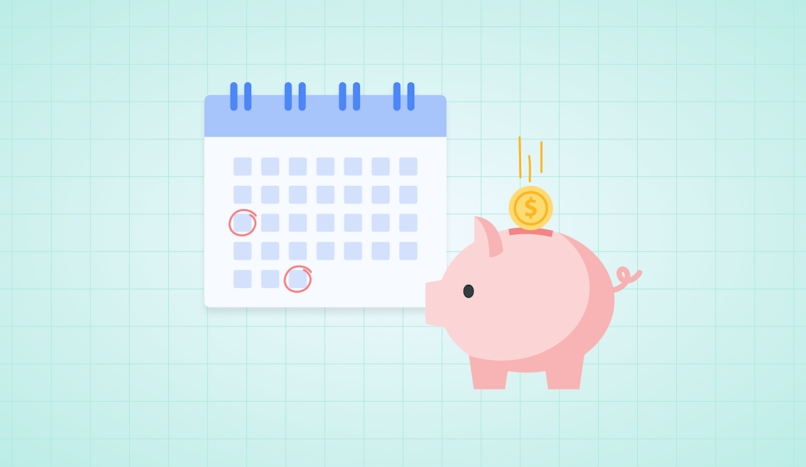 Delivery drivers who work for Amazon are typically paid on an hourly basis. If you end up driving for Amazon, you can expect paychecks either weekly or biweekly.
What benefits do Amazon drivers typically get? 
OK, so we all know that the actual cash you get from any gig is just one consideration. There are also perks to consider — for example, Amazon employees may get annual discounts on Amazon orders.
Here are some of the general benefits Amazon employees may get:
Health coverage: Amazon offers various health insurance plans for employees to choose from. The plans include coverage for things like dental, vision, prescription drugs, and a health spending account. In the U.S., workers can also access Amazon Care, a 24/7 service that offers free nurse consultations or discounted doctor consultations for employees and their families.
Paid time off: Let's face it, even if you love your job, you love your down time even more! So, what kind of PTO does Amazon offer? All employees earn paid time off throughout the year. If you don't take your days, you can ask to have them paid out. Employees also get sick days and other paid days off for mental and physical health issues.
Retirement: It's never too early to start planning for retirement! Amazon employees can participate in retirement plans to prepare for their future. The company also offers paid life and accident insurance, which can provide additional security for you or your loved ones down the line.
Parental leave: Amazon offers up to 20 weeks of paid leave to birthing mothers. Parents who adopt are also considered and get six weeks of parental leave. Amazon additionally offers a "Ramp Back" program that allows birth parents eight weeks of flexible and partial work hours as they readjust to work as new parents.
Family care: Amazon offers many options for child and elder care that employees can use. Workers can get discounts at certain day care centers, for example, and Amazon provides free resources for parents of children with autism, ADHD, and other developmental disabilities.
Those perks look pretty good, right? Hold up. You aren't guaranteed all of these benefits if you drive for Amazon. Why not?
Your location makes a difference, and benefits will vary according to your state, province, or country, which may have distinct laws governing points like maternity leave and medical coverage.
What is Amazon Flex?
If there aren't Amazon delivery driver jobs in your area or you want greater flexibility in your work schedule, you might consider a gig with Amazon Flex.
The Amazon Flex program allows independent drivers to deliver packages on behalf of the company using their own vehicles. Amazon Flex operates in all US cities, in the UK, Canada, Australia, and more countries are being added.
As an Amazon Flex driver, you're considered an independent contractor, not an employee of Amazon. The working arrangement is similar to those of Uber or Lyft drivers.
Amazon Flex delivery partners may fulfill orders for Amazon.com, Amazon Fresh, or Prime Now. They may also pick up orders from local stores that sell products on Amazon (instead of Amazon delivery stations) and deliver those retailers' goods. 
Flex drivers use the Amazon Flex app to check what deliveries are available in their area. Then, they reserve a delivery block, which ranges from three to six hours.
Next, the drivers go to a fulfillment center to pick up packages they've been assigned to deliver within that time frame. Then, they follow the app's instructions to complete the deliveries. 
Before you go for a Flex gig, though, be aware of some of the drawbacks. First, Amazon only uses Flex drivers to do the deliveries that their employees can't do. So, you won't get the same steady workload (and pay) guaranteed.
Additionally, Amazon Flex delivery drivers aren't employees of Amazon. This means you won't qualify for benefits like those listed above. Plus, independent contractors must cover their own gas, tolls, parking expenses, and vehicle maintenance.
Some drivers also report issues with the Amazon Flex app, saying it's inefficient or wrong, gives them work in the wrong location, and has several glitches.
If you're still interested in a Flex gig, it's easy to get started. You'll need to be at least 19 to 21 years of age (depending on the country), have a valid driver's license, provide proof of car insurance, and have a delivery vehicle (four-door SUV, van, pickup with a covered bed, or midsize vehicle). 
To get started as an Amazon Flex driver, just sign up using your existing Amazon account. You'll then have to provide information regarding your preferred delivery zone and select a service area where you'll pick up and drop off packages. You'll also have to give basic tax and payment details and pass a background check.
Flex drivers get paid a flat rate per delivery block they complete, with payments made through direct deposit. According to Amazon, most delivery partners earn $18 to $25 per hour.
How to apply for Amazon delivery driver positions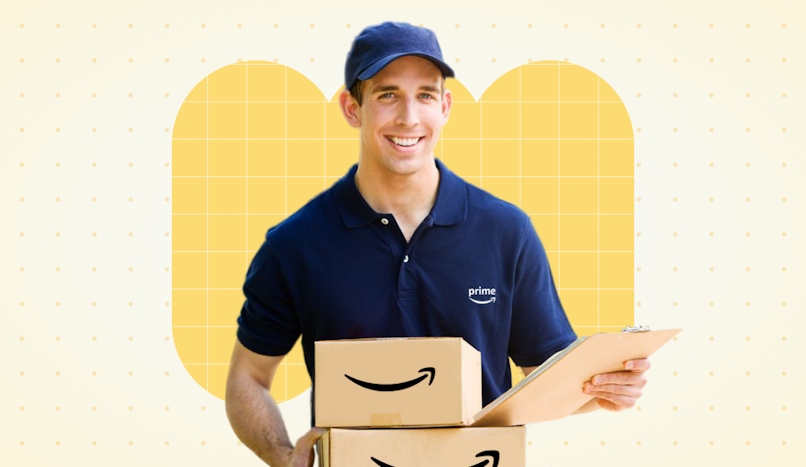 Now that you know what you can expect to earn (roughly) as an Amazon delivery driver, you can decide whether it's the right gig for you. 
If you're interested in pursuing an Amazon driver gig, you'll have to apply through Amazon's website.
Step 1
The first step is to create an account on the Amazon job application platform. You can then complete your online application with basic information like your education and work experience.
Step 2
Next, you'll complete an assessment, which includes playing three puzzle games (seriously — it's to test your organizational skills). You can then select what shift you'd prefer working.
Step 3
Once you finish the assessment step, you'll be sent a link for a half-hour Virtual Job Preview, which gives you more details about the role. Watching the preview video is a required step in the application process, so don't skip it!
If everything looks good up to this point, you'll get an offer. Once you click "Accept Offer," you'll have to review some consent forms, agreeing to a background check. 
Finally, you'll get the chance to attend a 30-minute pre-hire appointment. This is when you'll get your badge, photo ID, and complete the paperwork you need for administrative things like payment. 
And, hey, isn't getting paid why you're doing this all in the first place?
Do you need a CDL to drive for Amazon? 
Drivers for Amazon use a standard Amazon delivery vehicle — not a semi-truck. This means that you don't have to stress about getting a commercial driver's license (CDL) if you want to deliver Amazon packages. 
One less thing to stress about!
How Circuit makes driving for Amazon faster and easier
Making money as a delivery driver for services like Uber, Instacart, or Amazon Flex, is all about speed. The faster you get your deliveries done, the more money you can make.
Even if you work for Amazon on an employee basis, you want to get your work done fast. After all, it'll make you look good to your boss, and it means you can get through your shift faster (and who doesn't want that?).
For help getting your delivery driving done quickly, trust Circuit Route Planner. Our app helps you find the best route possible for your deliveries, whether you have 10 or 100 stops, showing you the quickest way to get from point A to point B.
Circuit also integrates with your favorite GPS apps, so you don't have to hunt for addresses or sit in traffic. This also means you won't have to waste more of your hard-earned cash on gas following an overly complex route.
You can also use the app to send updates to customers directly or take photos and capture signatures for proof of delivery.