6 minute read
Uber Delivery Drivers: How Much They Make and How to Apply
A side hustle with Uber Eats is a flexible way to earn extra cash. Here's how much Uber delivery drivers make and how to apply.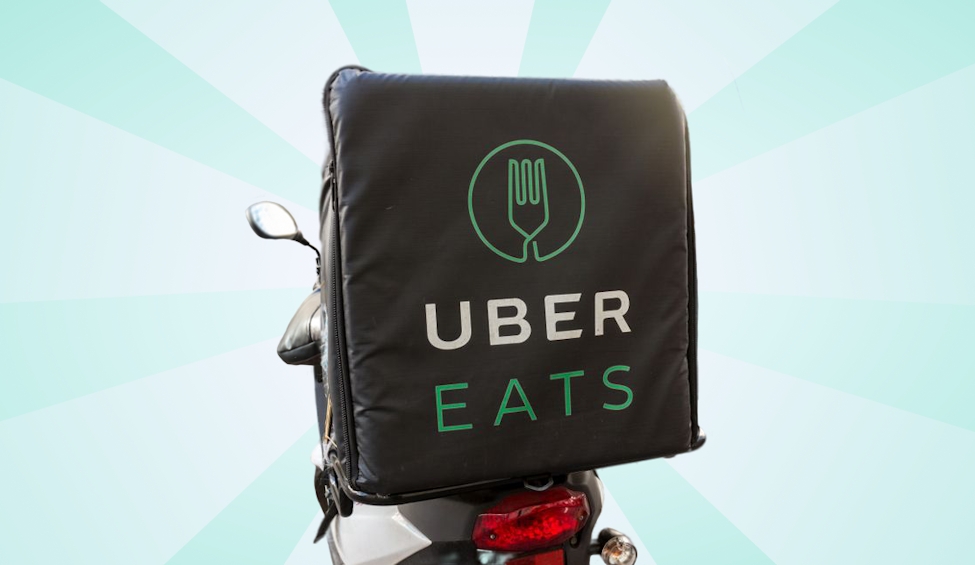 Uber started as a ride-share service, essentially allowing anyone with their own car and a valid driver's license to become a taxi driver. 
The ride-share app became such a hit that its name has even become a part of our everyday vocabulary — as in, "Let's Uber there."
Given Uber's success, it's no surprise that the company was eager to expand its offerings. Enter Uber Eats. 
Now, Uber drivers have the option to transport food — instead of people — from point A to point B.
If you're not super social and don't love the idea of constantly chatting with a stream of people as you cart them around (it's OK, socializing isn't for everybody!), Uber Eats is a great pick. 
It's a side hustle you can do alongside your day job, offering flexible hours, including evenings and weekends. 
Just how much cash can you expect to pocket if you drive for the Uber Eats app? Read on to find out.
How much do Uber Eats drivers make?
If you're looking for an exact salary estimate for Uber Eats drivers, we've got bad news: There isn't one. Sorry! 
We hate to disappoint, but the fact is that an Uber Eats driver's salary depends on many factors.
What determines how much you'll make as a driver? First, if you're working full time, you'll clearly make more than a part-time driver. On top of how many hours you work, when you work is also a consideration.
For example, if you work at a time of day when demand is high — like when the weather is bad and everyone is ordering from local restaurants instead of going out — you might get more orders and earn more. Uber is also famous for its surge pricing when demand is high.
Other things that can impact your earnings include your location and customer service mentality. 
Since Uber Eats drivers make a good portion of their earnings from customer tips, you can get extra cash by upping your service level — for example, by grabbing additional condiments for your customers.
Long story short, no two drivers will earn the exact same pay. 
That said, it's possible to give a rough estimate of what you can expect to earn based on data from existing Uber Eats drivers in your general geographic area.
Here's a roundup of what drivers in the U.S., the U.K., and Australia earn on average.
Uber Eats delivery driver salaries in the United States 
According to ZipRecruiter, the national average annual salary for Uber Eats drivers in the U.S. is $40,176. That averages to an hourly wage of about $19.
That said, the average varies according to location. 
For example, the average Uber Eats driver in Abilene, Kansas, makes $48,841, while Los Angeles drivers earn $54,380. Those in New York City make $51,360, on average.
Uber Eats delivery driver salaries in the United Kingdom 
For those of you considering an Uber Eats gig in the U.K., it's important to note that the average annual salary is significantly less in the U.K. than in the U.S., at £22,100 GPD per year. That translates to about $28,813 USD.
However, Glassdoor puts the hourly pay anywhere between £2 and £9.
Like in the U.S., your location will make a difference in your earnings. 
Big cities like London or Manchester will have higher demand, allowing you to pick up more food orders — and make more as a result.
Uber Eats delivery driver salaries in Australia 
Australian Uber Eats drivers also earn a bit less than their American counterparts. The average base pay for an Uber Eats delivery driver in Australia is $21 per hour. 
That translates to about $15 USD.
Again, keep in mind that this isn't a hard-and-fast rule, and location can impact earnings. Major cities like Sydney or Melbourne have more people — and a higher demand for food delivery app couriers.
Expenses to keep in mind as an Uber Eats driver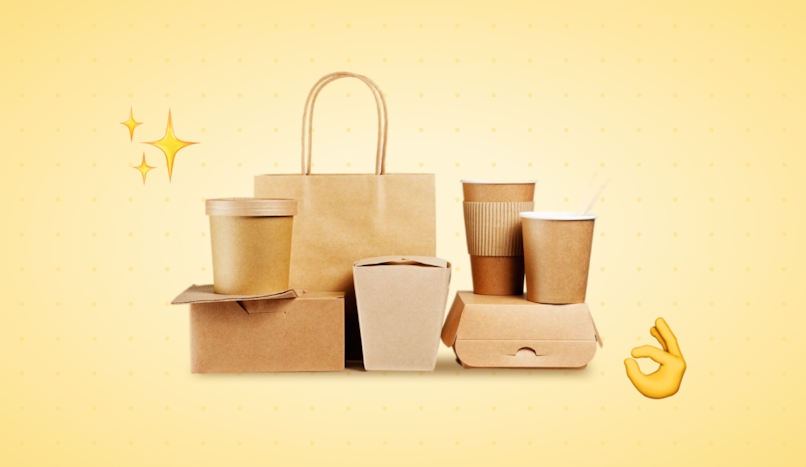 As an independent contractor with the Uber Eats driver app, keep in mind that you'll have to cover some work expenses yourself.
Here are some essential costs food delivery drivers need to keep in mind.
Vehicle maintenance: Whether you deliver by car, scooter, or bicycle, you'll want to make sure your vehicle is in good shape and can get you safely from point A to point B. For example, this could involve regular tune-ups at your local auto mechanic and expenses like oil changes.
License and registration upkeep: If you're delivering by car, you must have a valid license and registration. Make sure these documents are up to date and not expired. This may involve processing and other administrative fees, which will vary according to your location.
Fuel: Ugh. This is a big one! Unfortunately, gas is an unavoidable expense if you're delivering by vehicle. Gas prices fluctuate, so it's hard to determine how much you'll have to pay. Plus, the amount of fuel you need will vary based on how much you drive. You can help reduce this expense by always taking the shortest route — something a route optimization app can do!
A good phone: Uber Eats is an app-based service, so you need a smartphone to accommodate the app. You can also use your phone to communicate with restaurants and customers or map out your delivery route. In addition to a phone, you may want accessories like a portable phone charger.
Delivery driver insurance: What happens if you're driving for Uber Eats and you get in an accident? You want to make sure you have delivery driver insurance to help cover things like medical bills and property damage. There's also third-party insurance to cover other people (for example, if you hit someone with your car).
Drink carriers and hot bags: Nobody enjoys cold food or spilled drinks. Give your customers their meals intact with the help of drink carriers and hot bags. These handy delivery driver tools can also help protect your vehicle from spills. You don't want to spend your shift driving in a car that smells like old food, do you?
Comfy shoes: Delivery work involves a lot of driving — but it also involves a lot of walking! Make sure to invest in comfortable shoes that can get you through your shift pain-free. Look for waterproofing, breathability, arch support, and ankle support to keep your feet dry and blister-free.
How do Uber Eats drivers get paid?
So, you've got an idea of what Uber Eats pays in your area. 
But just how do you get paid?
First, note that payment is per trip. The amount for each delivery is based on the distance you drive, which is added to a delivery fee (paid by the customer).
After completing the order, the customer can also tip you through the app. Some customers may even tip you in cash!
But how do you get that money you've racked up during your shift into your bank account? 
Don't stress. You simply link your bank account to get a direct deposit, made weekly.
You can opt for Uber Eats Instant Pay, which allows you to transfer your hard-earned cash to a debit card up to five times per day. If you're driving a lot or need some cash quickly, this fast payout can be a great option.
If you want to track your earnings, you can check them at any time. Simply click the "Earnings" tab on the Uber Eats home screen.
How to become an Uber Eats driver
Ready to join the ranks of Uber Eats drivers? Nice! Here's what you'll need to get started.
A vehicle: Uber Eats allows you to deliver by car, scooter, or bicycle. If you opt to deliver by car, you must have a two- or four-door vehicle. For scooter delivery, you must have a motorized scooter under 50cc. There are no requirements for bicycle type.
Government ID: You should have a valid government-issued ID, like your driver's license.
Social Security number (SSN): Drivers must show their SSN, which is used for a background screening for riders' safety.
Also, make sure you meet the age requirements. You have to be at least 19 if you want to deliver by scooter and at least 18 if you want to deliver by bike.
You can complete the delivery driver application online.
How Circuit Route Planner makes life as a delivery driver faster and easier
So, is Uber Eats worth it money-wise? Only you can know! It depends on what you're hoping to make, the amount of time you want to devote to the job, and your location.
If you decide working for Uber Eats isn't right for you, there are plenty of other delivery partners worth exploring, including Lyft, DoorDash, and Postmates. 
Gig workers have loads of opportunities in the food delivery service field.
Whatever delivery platform you join, you want to make the most of your chance to earn some extra money. Circuit Route Planner is here to help you thrive in the gig economy by making your job faster and easier. Try free now