8 minute read
What to Wear to a Delivery Driver Interview
Get tips on what to wear to a delivery driver job interview. Read a list of the dos and don'ts of dressing for the delivery driver interview process.
Sure, a new collared shirt and dress pants are nice, but if you want a tool that'll help you make more money in less time driving, look no further than Circuit Route Planner.
If you're looking for your first job as a delivery driver, or you're hoping to make a career change and become a delivery driver, you'll need to ace the interview.
Beyond knowing the ins and outs of the job, you also need to dress the part.
After all, first impressions matter, and you want the interviewer to see you as a professional who takes the job seriously.
How you look matters.
Experts say that 55% of first impressions are made by what we see visually, 7% are the actual words you say (verbal), and 38% are how you say them (vocal).
Sure, looks have nothing to do with your ability to get the job done. Still, the truth is, your prospective employer probably feels otherwise — even if it's unconsciously.
The sad truth is the more good-looking you are, the more you make. Beauty bias is real.
This fact just ... sucks.
You can't control if you're hot or not, even if you've mastered the perfect Blue Steel look.
But one factor you can control is what you wear to your job interview.
I'll walk you through the dos and don'ts for dressing for your next delivery driver interview.
Your interview attire makes an important impression
As much as we like to think that how we look is our business — when you're applying for a job, it's now their business.
After all, if they hire you, you'll be representing their brand.
And it makes sense that they want it represented well.
Your outfit and entrance are responsible for 55% of the first impressions you make in a job interview. In fact, clothing has such an impact that 65% of hiring managers report that it can be the deciding factor between two equally qualified candidates.
The takeaway? When you're interviewing for a job, what you wear is important. 
The right outfit sends a message about who you are, how you see yourself, and how you want to be seen by others.
It shows that you understand the role you're interviewing for and that you're taking the interview — and the company — seriously.
Of course, not all interviews are created equal. 
The dress code for a job interview at a startup will be totally different from the dress code for a job interview at a law firm, for example.
If you want to dress to impress, your best bet is to research the company culture and dress accordingly.
The last thing you want to do is show up to your interview looking like you just rolled out of bed (even if you did).
If you're not sure what the dress code is, err on the side of caution and dress up rather than dress down.
It's better to be overdressed than underdressed.
So, leave your flip-flops at home. No one wants to see your hobbit feet, Frodo. And if they do, don't let 'em see them for free.
When you walk into your interview, you want to feel comfortable and confident that you're making a great first impression.
The right outfit can help you do just that.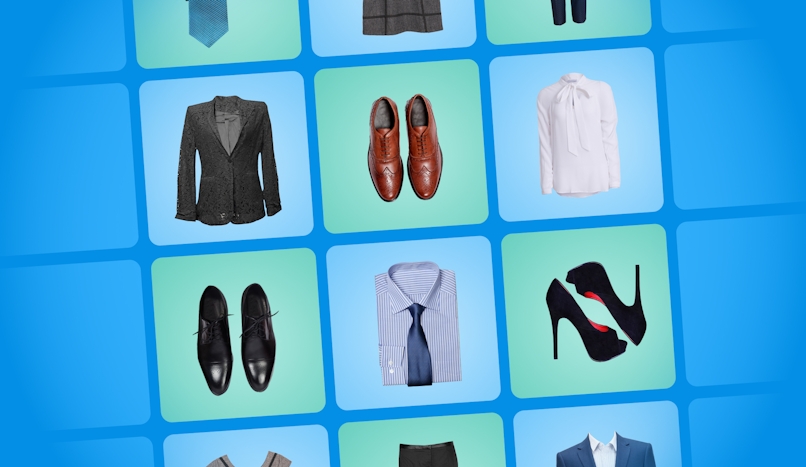 What to wear to a delivery driver interview
Let's talk about some general rules before we dive into specific suggestions for your interview outfit.
You can't go wrong with business casual. Polo shirts, dress shirts, khakis, slacks, and skirts are all appropriate casual business attire.
Take into account the work environment. If you're interviewing for a job that requires manual labor like delivery driving, you might not want to wear your best Armani interview suit. You don't want to show up looking like Mr. or Mrs. Fancy Pants, unable to roll up your sleeves and get your hands dirty.
Do a little research on the company culture. Consult the almighty Google algorithm to see if there are specific suggestions online. For example, this thread on Indeed is full of suggestions on what to wear to a FedEx Ground delivery driver interview. Here are some delivery driver forums you can check out.
Wear an interview outfit that makes you feel confident. If you don't feel comfortable in your outfit, it'll show. This doesn't mean putting on the flashiest pair of sparkly pants you can find. You don't want to distract your recruiter — or make them jealous of your fresh dressing skills, after all. Just find a smart casual, business-appropriate outfit that makes you feel and look your best.
Get a second opinion. You can always ask a friend or family member whose opinion you value to take a look at your outfit before you head out for your interview.
Now that we've gone over some general tips let's get specific and take a look at what kinds of types, bottoms, and shoes you should consider for your delivery driver interview.
Interview tops for men and women 
Business casual interview tops for men include polo shirts, dress shirts  (button-down or collared), blazers, and sweaters.
For women, business casual might mean blouses, blazers, button-down shirts, and sweaters.
Avoid that bleach-distressed, silver studded, ripped T-shirt you got at that rock concert last year. 
And no, it doesn't matter if it was Metallica. They don't need to know how metal you are.
You might also want to avoid any shirts with logos or graphics. You want the focus to be on you, not your shirt.
While you don't need to wear a suit and tie, you still want to look put together.
Make sure your clothing is wrinkle-free and clean.
Avoid stress-eating that Big Mac in the car on the way to the interview unless a nice splatter of mustard will make a welcome addition to your business casual shirt.
And while it hurts to say it, experts still agree you should try to cover any visible tattoos.
If you have facial piercings, take them out or make sure they're not visible.
The last thing you want is for your interviewer to be distracted by your bling.
Interview bottoms for men and women 
Those Daisy Dukes are hella cute, but they're not gonna cut it for your interview.
The same goes for your super-tight skinny jeans that show off your assets a little too well.
Nice peach, but you want your recruiter to notice your skill set, not your backside.
Instead, go for a pair of well-fitting, clean, and wrinkle-free slacks or khakis.
Skirts should also be at or below the knee.
You don't need to go full Little House on the Prairie, but if you wouldn't feel comfortable sitting down in front of your grandparents in it, it's probably not appropriate for an interview.
And, as always, make sure you can breathe easily in what you're wearing.
No one wants to see you tugging at your clothes or squirming in your seat during the interview process because your outfit is too tight.
If you're not comfortable, it will show, and you want to be able to focus on your answers and amazing communication skills, not your clothing.
Save your ripped blue jeans for another day.
Interview shoes for men and women 
You might love those hot pink stilettos, but they're probably not the best choice for your delivery driver interview.
First of all, you'll be on your feet a lot as a delivery driver, so you want to make sure you're wearing comfortable shoes. You don't want to be limping around by the end of your shift because your feet are killing you.
(We've got the scoop on the best shoes for delivery drivers in 2022.)
By wearing sensible shoes, you're showing that you understand what the job entails and know what the work experience on a typical day is actually like.
You also want to make sure your shoes are clean and presentable.
Scuffed up, dirty, stinky shoes from your high school glory days need to stay in your basement where they belong.
And while we're on the subject of footwear, make sure your socks match.
You might think no one will notice, but believe us, they will.
Well ... they might.
And I've already shared my thoughts on flip-flops. Just no.
You can let your toes breathe again after you wrap up the interview process.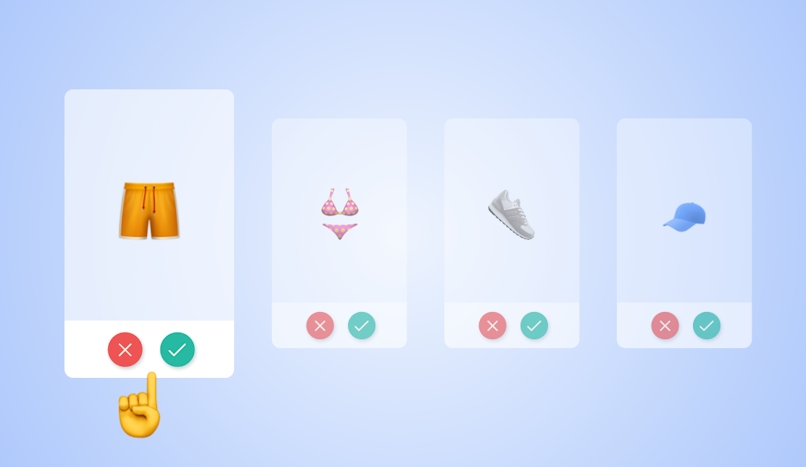 What not to wear to a delivery driver interview
Now that we've gone over what you should wear to your interview, let's talk about what you shouldn't wear.
We touched on some big no-nos — like flip flops, ripped clothing, overly flashy clothes (sorry sparkly pants), short shorts, and dirty shoes — but there are a few other things you might want to avoid.
Here's a quick list of clothing to avoid for your delivery driver job interview.
Offensive clothing
Revealing clothing
T-shirts with logos or slogans
Ripped clothing
Overly flashy jewelry
Shorts
Flip-flops
Dirty shoes
Socks with sandals (just no)
Clothing that's too tight or too loose
Beachwear
Athletic wear
Overly casual clothing like hoodies or pajamas
And remember, it's always better to err on the side of caution when it comes to your interviews.
You want to make a great first impression (LinkedIn has a class on this), show you can nail what the job description requires, highlight the skills you have, and tackle the delivery driver interview questions with confidence.
What to wear for a video call interview
While in-person interviews are still the norm, more and more companies are doing video calls to screen job seekers.
If you're interviewing for a delivery driver job, you might be interviewed through a video call at some point in the process.
The good news is that you can wear the same thing you'd wear to an in-person interview.
The bad news is that you might have to get a little creative with your background.
We'll talk more about that in a minute.
Ultimately, what you wear for a video interview process is the same business casual vibe explained earlier in this post.
Some people think that because only their upper half is showing, they can get away with wearing sweatpants.
Nope.
Don't do it.
Learn from this congressman's mistake. Accidental underwear reveals are not cute.
Or take it from this guy who went viral for a similar incident.
Or this guy whose mismatched attire was caught on cam.
You get the idea.
Want to rock your new delivery job? Use Circuit Route Planner
Five guys walk into a job interview.
They all have the same driving experience with Amazon, clean driving records, and award-winning smiles (just a perk, not a requirement).
How does the recruiter or hiring manager choose?
This isn't a setup for a joke. It's a real question with no easy answer.
The best way to stand out from the pack is to be prepared and organized.
This can start with researching the job description, company, and company culture and continue with prepping for common delivery driver interview questions.
Then, you use this awesome guide to pick out the perfect outfit and walk into that interview like you own the place.
The job is yours.
You're gonna be a bomb delivery driver. 
But what if you had the tools to be even better? Circuit Route Planner can make your delivery job easier, faster, and more efficient.
It optimizes your route so you can make more deliveries in less time and get home earlier than ever. 
Plus, Circuit integrates with your fav GPS like Google Maps for turn-by-turn directions and traffic updates. You can even use the hands-free voice entry to add new delivery stops, so you can keep your eyes on the road.
Use Circuit to get proof of delivery and share updates with your customers for a seamless delivery experience.
Oh, and good luck with your interview! You're gonna kill it.