8 minute read
Delivery Driver Skills from Couriers That You Can Copy to Save Time
Learn what the delivery driver skills and responsibilities are and what you need on a resume.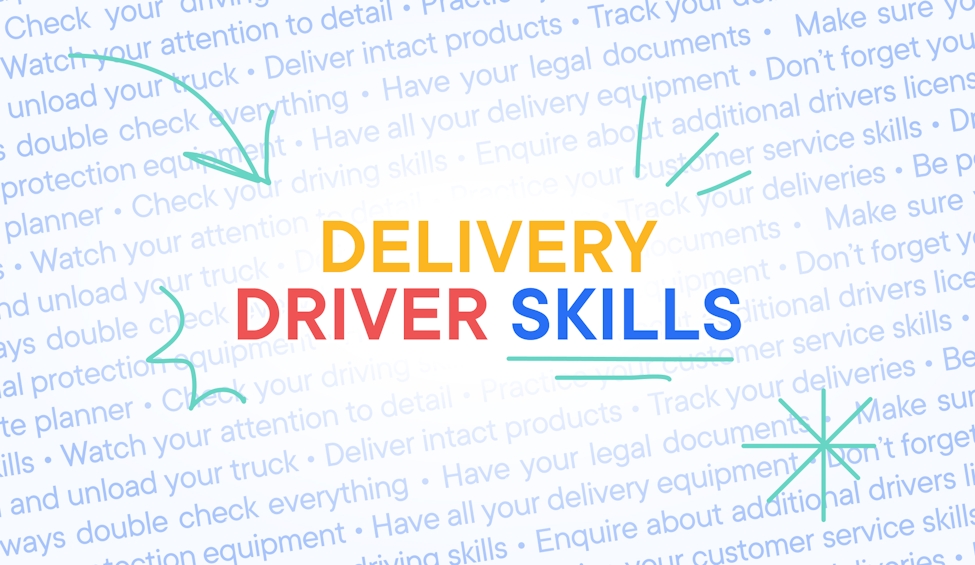 The occupation of delivery driving has been one of the fastest-growing jobs over the past number of years. Indeed, in the US, over 1,300,000 people work as delivery divers and there are still almost 400,000 job openings in the sector.
It's no exaggeration to say that becoming a delivery driver is one of the most achievable career goals there is right now. And not only that, I can tell you that it's a job that's often challenging and always rewarding. At the end of each day, you'll be able to look back on something new and exciting.
The desirability of being a delivery driver, whether full-time or part-time, is precisely why we've put together this article about the most essential delivery driver skills for someone who's just starting, which will make sure you're making delivery times like a pro. When it comes to looking for and getting a job, we'll let you in on the secret of the delivery driver skills for resume(s).
If you follow the advice we've gathered from experienced delivery drivers, there's no way you won't be successful as a delivery driver yourself!
What Makes a Good Delivery Driver?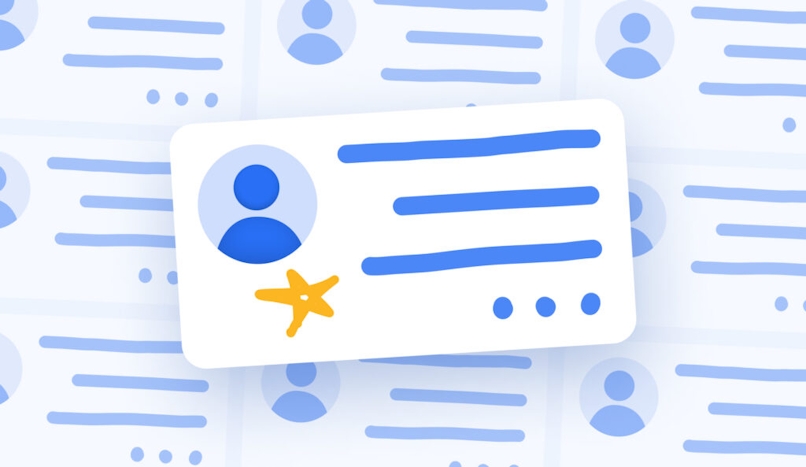 Many qualities make for a good delivery driver, most of which relate to the ability to stay organized and always keep moving even when there are difficulties. From the outside, it might seem like delivery drivers have an easy job, but those who have done it know that you're always on your toes, adjusting to whatever comes your way.
To maximize your ability to respond to everything a delivery driver has to contend with—from traffic to difficult to find houses to confusing routes—try to cultivate the skills of a delivery driver every day you're on the road. If you can do that, you'll be able to watch your delivery times plummet.
Always Double-Check Everything
At each step of the delivery process, something can go wrong. For this reason, it's essential to get in the habit of double-checking your work whenever there's the possibility of making a mistake. Failing to do so can result in you having to drive back to your distribution center because you picked up the wrong package or many other similar catastrophes.
Once you've loaded everything up, you still want to double-check that you have everything that's mentioned on your manifest. Doing a quick count to compare what's in your truck to what's on the manifest only takes a few seconds but can save you lots of trouble when there is an issue.
Always Be Prepared
There are a great many items that you might need in the course of a day as a delivery driver, so it's crucial that you both have everything you need and can access everything quickly. Even if it's something that you could pick up from a 7/11 or other convenience stores, already having what you need can save you a huge amount of time.
Let me tell you; a long line feels even longer when you know you've got packages in your truck waiting to be delivered.
We'll cover a quick rundown of the things that no professional delivery driver starts the day without (check out our post about it for a more complete list).
Legal Documents
Exactly what documents a delivery driver needs to have in their van varies widely according to the laws of the particular country or state they're working in.
For example, in the UK, you need to have your driver's license (plus an additional piece of ID), a CPC card, and a few types of insurance: Higher and Reward Insurance as well as Goods in Transit Insurance. Public Liability Insurance is optional.
It goes without saying that forgetting any of these papers or IDs can be a disaster if you find yourself in a situation where you need one or more of them.
Clothes and Personal Protective Equipment
In addition to the hopefully comfortable clothes you're wearing, you should always have backups and additional options to change into.
For instance, if you're wearing pants on a day where it might become so hot in the afternoon you'll be uncomfortable without shorts, then you should be bringing a pair to change into. Then, if it cools off, later on, you can switch back to pants.
You also want to have extras in case you're caught out in some rain and get wet.
When it comes to personal protective equipment or PPE, you'll need it whenever you make a delivery to a construction site or building that's undergoing renovations. To be safe, you should always carry a hard hat, high visibility vest, steel-toed boots, gloves, and safety glasses. Having these items will get you access to just about anywhere that requires PPE.
Delivery Equipment
With five-tonne straps and two-tonne straps, you're able to secure heavy or delicate packages to the interior walls of your van, not only protecting that package but all of the ones around it. Being able to judge and properly secure packages is certainly one of the skills of a delivery driver.
Whenever you're using straps like these, you should also have WD-40 on hand just in case one of them gets sticky and hard to unclasp on you.
Finally, corner protectors and shrink wrap will certainly come in handy when a package just needs a little bit of cushioning rather than to be fully strapped in.
Personal Items
After going over the items you need to secure your packages, it's also important to take along items that you need to keep going and to stay organized. You'll want to have some tea or coffee in a safe drinking vessel. Drinking hot beverages from paper takeaway cups is a recipe for disaster, but it is much easier to drink from a thermal coffee flask. Having a snack or two in case you get hungry is also a good idea since you won't need to spend time waiting in a drive-through.
Here are a few other items it's essential to have: pens and a pad of paper, your phone, a torch, a penknife, and, of course, a small first aid kit.
Use the Right Technology
There are plenty of apps and other technological modes of assistance for delivery drivers,, and you should take advantage of everything you can in the interest of being as fast and efficient as possible. Let's take a quick look at Circuit Route Planner, one of the most useful aids for delivery drivers because, make no mistake, being able to adjust to new ways of working is one of the essential package delivery driver skills.
Circuit Route Planner
The most useful feature of apps for delivery drivers is their ability to create route plans for you that will save you lots of time if you follow them. While you might not think you need technological help to get from point A to point B, it becomes a necessity when your route involves 8 or 10 distinct stops. Trying to find the shortest route between them without an app like Circuit is ultimately just guesswork.
But that's not the only functionality that Circuit has. My favorite feature is the 'Place in Vehicle' function that helps you keep track of where everything is in the back of your truck. Rather than searching all over the place for the package you need to deliver, the Circuit app will tell you what area you placed the package in (as long as you recorded it while loading, of course).
Circuit is free for trips that have less than ten stops, so there's not any reason not to use it to make your routes much quicker.
What are the Skills a Driver Resume Contains?
So now that we've gone over some of the most important delivery driver skills, there's still a further question about how to represent your capabilities on a resume. You need to use a version of corporate-speak that not everyone is fluent in, so I've collected some of the top delivery driver skills for resume(s).
Driving Skills
Of course, you want to mention your driving skill and point out any relevant experience you have behind the wheel. It's also important to mention whether you have additional licenses for classes of vehicles such as trucks or motorcycles.
Communication Skills
Pointing out your communication skills is essential because it shows potential employers that you won't have a problem interfacing with dispatchers or anyone else who works at the company. It's also a good idea to mention you're comfortable with paperwork and text-based communication as well.
Attention to Detail
Many of the skills we mentioned above, like always double checking and being prepared, fall under the rubric of 'attention to detail.'
Customer Service Skills
That you're able to interact with the public politely and pleasantly is incredibly important to employers.
Delivery Driver Skills and Responsibilities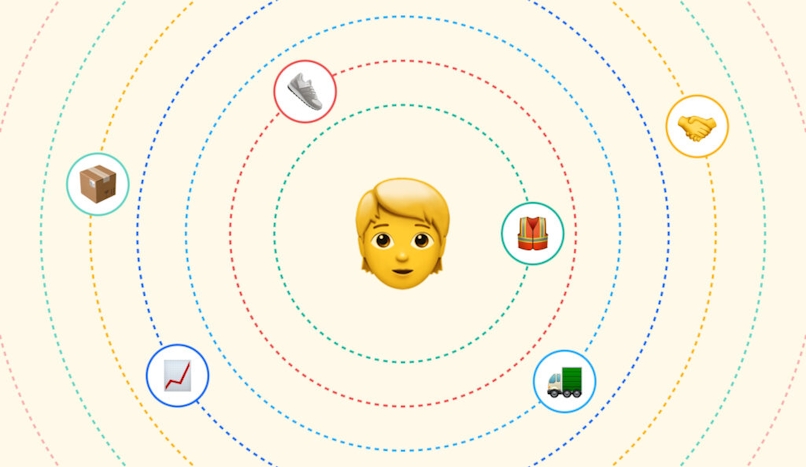 Delivery driver skills and responsibilities revolve around doing the job safely, efficiently, and free of mistakes and mix-ups. The entries in this list are requirements of the job, i.e. the things a delivery driver is responsible for, not skills that are nice for a delivery driver to have.
That being said, cultivating the skills we've gone over will make it much easier to fulfil your responsibilities on the job.
Safety, Safety Safety
Just like in any other occupation that involves risk and danger, you are responsible above all for being safe. This means keeping yourself safe as well as keeping everyone else safe.
Driving responsibly, practicing proper form when lifting packages, wearing proper PPE., and keeping hydrated are some of the most important aspects of the job because they directly impact your health and safety.
Loading and Unloading the Truck
Although some companies have dedicated teams for loading-trucks, at many delivery driver jobs you're going to be the one loading up your truck. It's your responsibility for making sure you're loading the correct items without making any mistakes.
And mistakes certainly can happen at this stage of the delivery process. For instance, when you're loading up your truck, always make sure that you're loading the right packages or products onto your truck. You don't want to start loading up someone else's deliveries, and then have to take out everything you've put in.
Delivering Intact Products
To make sure that you get all your packages to their destination without damaging them, you'll sometimes have to use straps and other equipment to keep them secure while you're driving.
Making sure that you drive smoothly, without sudden stops or taking corners too quickly, is also necessary for getting everything to your destination in one piece.
Tracking Deliveries
You're also responsible for keeping track of what you have and have not delivered. Whatever system your employer uses for tracking packages, follow it to the letter so you'll not know what happened to a package.
Soft Delivery Driver Skills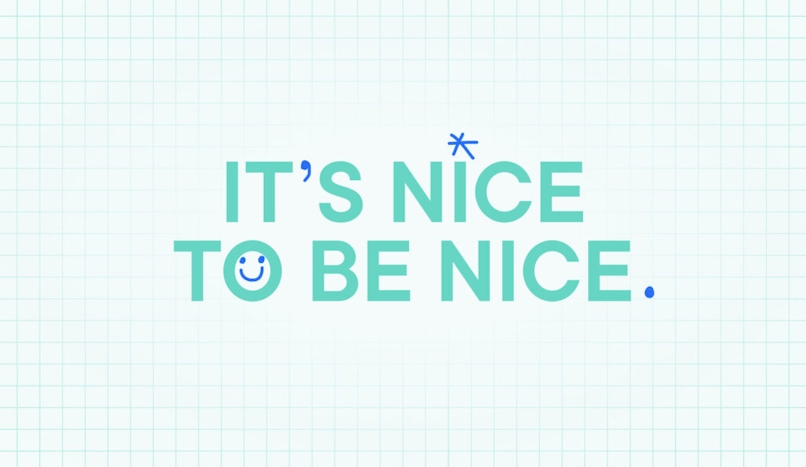 When you're starting as a delivery driver, it's crucial to focus on developing good work habits from the very start as this is the only way to avoid bad habits.
The Importance of Being Personable
As a delivery driver, you're the face of the company and will be gaining or losing business for your company depending on how you act. This makes it incredibly important to be personable even in high-stress situations. It's never appropriate to take out frustration on a customer, even if they are being rude or otherwise unpleasant.
Don't Be Afraid to Think On Your Feet
At the end of the day, I think the ability to deal with unexpected situations is one of the top skills for delivery drivers. No matter how sell set up a delivery system is, there will always be wrinkles in any plan. Being able to respond to issues the right way will keep you moving even in those situations that could set you back a long way.
And, if you can spot problems before they occur, that's even better. In my book, proactive drivers are the very best delivery drivers.
Final Thoughts
Now you should have a pretty good idea of the best practices that you should be implementing into your own daily routine while you are making the deliveries. For even more assistance in making speedy deliveries consistently, install Circuit for a free trial today and get ahead of the competition!