10 minute read
Delivery Drivers Review the Top-rated Mobile Route Planning Apps
There are a few really good mobile apps for delivery drivers that will help you deliver faster and smarter. Here's our pick of the best.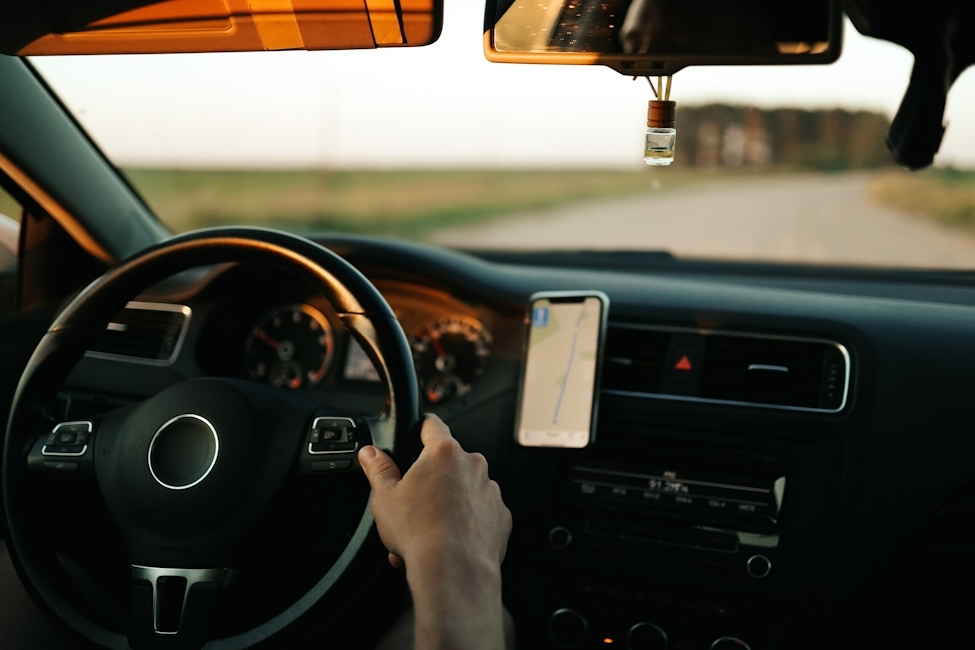 Want to skip the read and get straight to the no.1 app? Circuit Route Planner will take the stress out of planning your stops.
Let's talk about the best mobile route planning apps. There are a few really good mobile apps for delivery drivers that will help you deliver faster and smarter. Who doesn't want to finish early and go home!
But here's the thing—there are also a bunch of not-so-great route planning apps available that look good too.
Life's too short to spend weeks testing different delivery driver apps. At Circuit, we're all about saving you time, so we've done the leg work for you and scanned hundreds of reviews on the app store.
We want to help you cut to the chase and show you the top-rated mobile route planning apps and share insights from the driver product reviews. The apps on this list are all good for different reasons. The question is: Which one is right for you?
The best mobile route planning apps according to drivers
If you do a search for route planning apps, you'll come across quite a few. How do you weed out the lame ducks? All the companies that make these apps will tell you that they have the best features—including us!
Instead of the marketing people telling you who the best is, we went to the app store reviews and found the route planning apps that:
Score 4.2 stars or better in the App store
Have over 1000 delivery driver reviews
Focus on route planning for delivery drivers
All of these top-rated route planner apps that focus on delivery drivers are available across different platforms including the Apple App Store and Google Play Store. Ready to see what your fellow drivers think of these apps?
Top 4 mobile route planner apps for delivery drivers
1. Circuit Route Planner

Yes, we're mentioning our app first. Not just because we have confidence in our product, but because it has a 4.7-star review (highest) in the Google app store with over 20,000 reviews. The next closest app that has over 4.5 stars has less than 6,000 reviews.
All that aside, there are real reasons the Circuit app is getting these positive reviews. According to drivers, it is reliable and easy to use. Check out a few reviews.


Once you download the app on your smartphone and input your addresses, the Circuit Route Planner shows you the quickest delivery routes, saving you hours each day.
The app is designed for all kinds of deliveries from last-mile professionals to gig workers and couriers. To date, there have been over 150 Million delivery routes optimized and over 1 Million downloads.

While the reviews for Circuit are all mostly positive, it isn't perfect. Based on a few reviews, some drivers mentioned that the app doesn't let you manually change an optimized route. If you optimize a route and then want to move stops around, you are unable to make changes. Here's what drivers say:


Overall Circuit is loved for its ease of use and reliable routing results. The free version gives you 10 stops to optimize, so you can give it a try to see for yourself!
Circuit Route Planner: The Bottom Line

Google Store Rating:4.7 Stars
Apple Store Rating:4.5 Stars
Installs: Over 1 Million
Cost: Free Pro Version:$20/m
2. Multi Stop Route Planner

Coming in at 4.4 stars with over 5,700 reviews, Multi Stop Route Planner has built a decent size user base. While many drivers use this app for their day-to-day route planning, this app excels with its reporting and tracking capabilities. Thesel logistics features focus more on helping dispatchers or for managers in the office. That said, individual drivers do use it.
Check out some of the positive reviews to get a better idea of what Multi Stop Route Planner has to offer.


The app offers PDF downloads for various reports and enables you to plan routes at home on your computer and then transfer to the mobile app. If you want to add more than 10 stops, you'll need the paid version, but for some people that is well worth it.
Looking at some of the negative reviews, it seems that this app requires you to manually re-do addresses when it loses GPS. This has been a common problem across several reviews and it is a big time waster. Drivers also have to switch between the app and google maps throughout the route, which is a pain. Here are two comments that sum it up quickly.
Multi Stop Route Planner: The Bottom Line
Google Store Rating: 4.4 Stars
Apple Store Rating: Not Available
Installs: 100,000+
Cost: Free (in-app purchases) Pro Version: $119/Year

3. RoadWarrior Route Planner

At 4.2 stars, RoadWarrior is our lowest-rated route planning app on the list, but it is also one of the better known. While Circuit receives higher ratings, RoadWarrior is often compared to Circuit. In fact, you can get a direct comparison of features and costs in this article: Circuit vs. RoadWarrior,
Both RoadWarrior and Circuit use advanced routing algorithms, which help drivers efficiently deliver more in less time. When you compare the Free versions of each app, RoadWarrior gives you a maximum of 8 stops per route and 48 daily optimized stops, compared to Circuit's 10 stops per route with no daily limit. Read these reviews to get a better idea of what people think.


Overall, RoadWarrior has a group of core fans who think it's a solid route planning app. It contains all the standard route optimization features you need as an individual driver. Here are some drivers talking about what they like about the app.


In addition to the limited amount of stops with the Free version, several drivers also have issues with address accuracy. When they input an address into the app, it does not sync exactly with google maps resulting in a slightly wrong address. See what driver have to say:


RoadWarrior: The Bottom Line
Google Store Rating: 4.2 Stars
Apple Store Rating: 4.5 Stars
Installs: 500,000+
Cost: Free (only 8 stops) Pro Version: $10/Month
4. Zeo Route Planner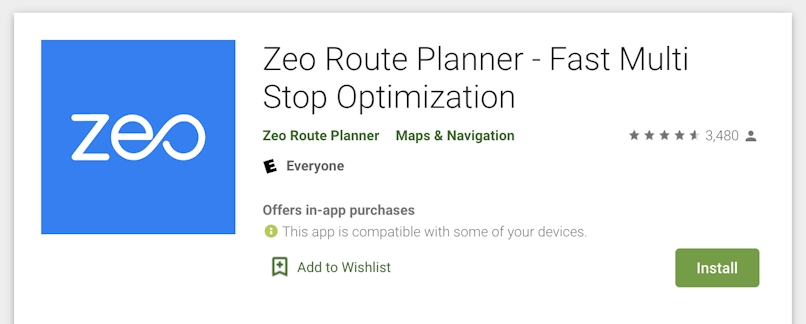 Last but not least on this shortlist of the top-rated route planning apps is Zeo Route Planner. With a 4.6 star rating on 3,480 reviews, this app is definitely an option although it's not as well-known as the others on our list. Zeo offers similar features as Circuit, but because it is newer, there are still bugs to work out. The small growing pains don't seem to bother several drivers who gave these 4 and 5-star reviews despite the bugs. Zeo must be doing something right!



Many drivers who reviewed the Zeo like that the app provides estimated arrival times that are automatically updated based on traffic patterns. Overall, this app has some fans but also some skeptics because of frequent bugs.

Zeo: The Bottom Line

Google Store Rating:4.6 Stars
Apple Store Rating:4.1 Stars
Installs:50,000+
Cost:1-day $0.99, 1-month $14.99, 1-year $99.99
When researching apps, keep this in mind!
When researching your route planner app, you'll see positive and negative reviews for all of them. It's important to look at the negative reviews to see what is really going on. It might have nothing to do with the product and more to do with the person's attitude.
For example, some people don't want to pay for apps, so they'll give them poor reviews. Yes, most apps give you a free trial or standard version so you can test it out. But the best apps that continually improve your experience need to invest in development.
So how do you choose the right mobile route planning app for you?
Well, with only four route planning apps that are rated above 4.2 stars in the Google App store, why waste time testing all the others when thousands of drivers have done the work for you!