8 minute read
5 Ways to Optimize Your Driver Schedule for Maximum Profit
Reduce last-mile delivery costs and increase revenue with these five strategies for optimizing driver schedules.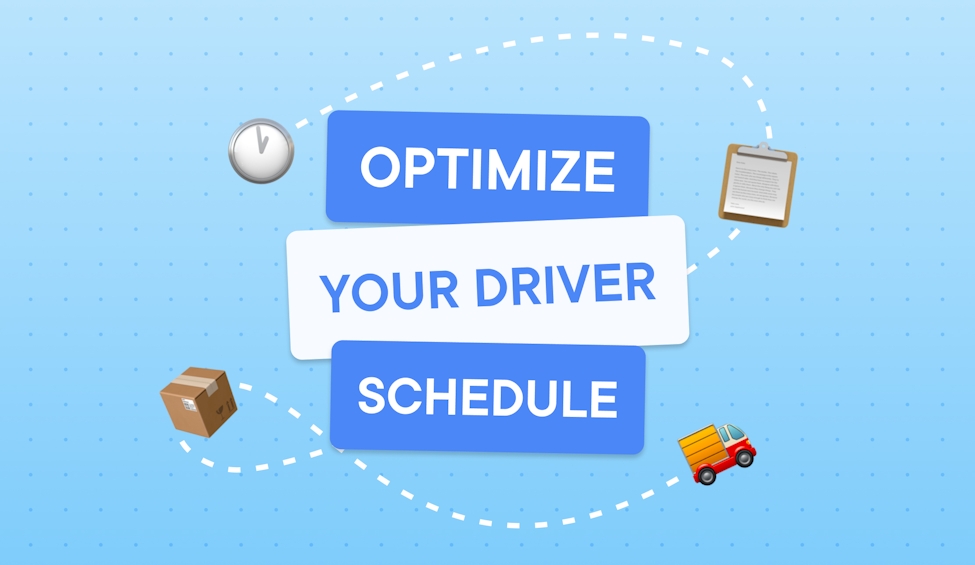 Short on time? Skip right to our recommendation for the best delivery schedule optimization software — Circuit for Teams.
Saving time in the last-mile delivery process is the trick to maximizing profits.
Let me explain.
A 2019 report showed that last-mile delivery made up 53 percent of costs associated with the delivery process (which also includes line haul, sorting, and collection).
That means the key to substantially saving money through your delivery operations is to cut last-mile delivery costs.
How can you do that as a manager or dispatcher?
With time as your enemy when trying to complete deliveries efficiently, the answer to cutting costs is to practice fast and effective driver schedule optimization.
Optimization means scheduling last-mile deliveries based on the most efficient routes — making the most of your delivery drivers' time and operating costs while also creating a better customer experience.
However, creating those optimized driver schedules takes an enormous amount of time to do by hand.
Enter technology.
Optimizing driver schedules quickly and cutting costs is fairly simple if you have good delivery schedule optimization software as part of your scheduling process. 
So, don't let the complex concept of optimizing a driver's schedule mislead you into thinking it has to take an age. Getting your multiple driver routes in order can be faster than you think.
In this article, I go over some benefits of optimizing driver schedules and discuss five ways to optimize drives quickly for your own courier business.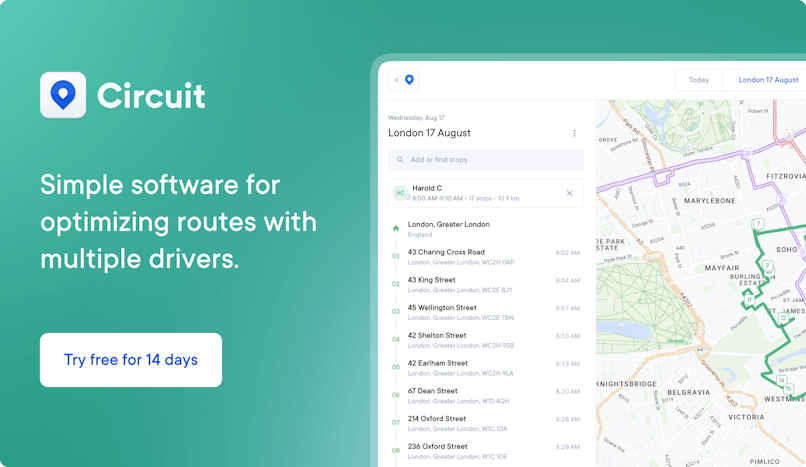 How an optimized driver schedule impacts your bottom line
An optimization schedule can help your delivery business earn more money in several ways. 
Reduced delivery costs. Planning the shortest distances between stops helps your drivers spend less time on the road and minimizes fuel costs. Reduced driving also helps prevent wear and tear on your drivers' vehicles, leading to reduced maintenance costs.
Improved organization. Giving drivers a clear delivery plan lets them pack orders into their vehicles based on their driving schedules. This organization saves workers time and lessens the chances of packages getting tossed around (since they'll spend less time moving packages around to find the correct one at each stop).
Better customer experience. With a well-planned driver schedule that considers potential delays, for example, you can offer more accurate delivery windows for customers when it comes to package drop-off, along with up-to-date delivery notifications. 
Your delivery drivers are more likely to meet promised time windows, getting the right orders to the right recipients on time. Overall, customers will have an improved delivery experience, increasing your chances of earning repeat business and great reviews.
Reduced minimum order sizes and delivery fees. According to the 2020 KPMG Annual Retail Survey, 73 percent of consumers said they wouldn't make a purchase if there was a delivery charge.
Ask yourself, does your business need minimum order sizes or delivery fees to stay profitable? An optimized driver schedule that reduces your delivery expenses might offer enough savings to remove delivery charges.
Boosted driver morale. When delivery drivers have optimized schedules, they're less likely to feel stressed or burned out. According to 2017 research into the sources of stress at work, workload is the number one cause of stress.
You can give your drivers workloads that fit their schedules without going into overtime hours. Route optimization software like Circuit for Teams helps balance driver workloads with driver profile settings.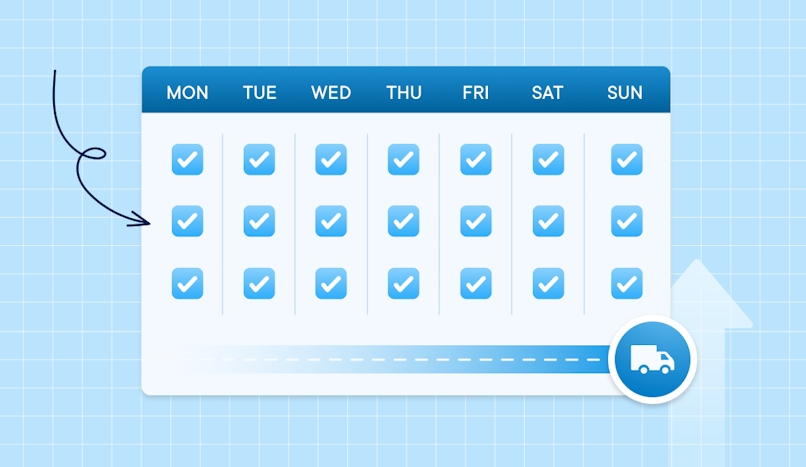 5 ways to optimize driver schedules
To make the battle easier to win, below are five sure-fire ways to improve your schedule optimization and save you a ton of time.
1. Use the right driver scheduling software
Not all driver scheduling software is the same.
Many startup delivery drivers use free tools like Google Maps and traditional map books to figure out their routes, but this manual mapping process is usually inefficient and time-consuming — meaning lost money.
When you want to optimize your driver schedules for maximum profits, it's important to choose a software solution that offers the features you need to create efficient routes quickly.
An efficient route minimizes the time per stop for drivers, so labor costs, fuel costs, vehicle maintenance costs, and any other business costs associated with this last-mile delivery phase are all reduced.
Plus, your drivers can complete more deliveries in a shorter time, so your company can profit faster.
For example, if your driver's workday is 10 hours on average, with the right route scheduling software, you might optimize their delivery schedule so that each stop only takes two minutes. That means they'll deliver to 300 customers every day (given the right conditions), allowing you to scale up your business and make more money.
So, let's get into the details on how to implement this at your own company.
As a dispatcher, you likely already use a few things to optimize driver schedules: 
Order priority/time window rules
Driver availability
Vehicle capacity
The good news is that you don't have to search far to find the right software to boost the way you take advantage of these factors. Circuit for Teams has several features that make it easy for delivery managers like you to optimize driver schedules. 
On top of optimization, the software offers delivery tracking, proof of delivery, and automatic rerouting to avoid delays.
To find out more about what makes a great driver scheduling solution, check out our guide to the five most important features of your delivery logistics apps.
2. Set priorities for drivers and deliveries 
When creating a driver schedule using software like Circuit for Teams, you can set a priority level for each delivery in the system.
This has two benefits: It lets you make sure that your drivers get certain orders to customers as soon as possible, and it lets you offer different delivery speeds for an additional price when customers place orders with your business.
Going back to the 2020 KPMG Annual Retail Survey, customers really value priority delivery service.
In fact, 43 percent of customers picked next-day delivery if given the option, which is a four percent increase compared to 2019. 
The flip side is that customers are more likely to abandon your business due to long delivery times. 
The survey also found that customers were less likely to wait for free shipping.
With these facts in mind, it's important to take order priorities seriously.
Fortunately, Circuit for Teams makes it easy to do that. 
As a driver scheduling solution, Circuit for Teams uses an algorithm to calculate routes based on several factors, including your priority settings for each order. 
You can set the priority to "Normal" or "ASAP," and you have the option of entering a time window for the selected stop.
3. Optimize delivery routes 
Delivery route optimization is similar to schedule optimization, but this part comes after you've created your driver schedules. 
Once you have your driver scheduling, you should create optimized delivery routes for each driver on your delivery team. 
That means listing a driver's delivery stops in the order that will be quickest to complete and mapping the most efficient route possible from stop to stop.
Optimization is absolutely essential to make your driver's routes efficient — and it doesn't have to cost you a thing.
A popular beginner's option is to try optimizing routes with a free app like Google Maps. 
With Google Maps, you can enter up to 10 stops at a time. Each address has to be entered manually, though, and the route will only be calculated in the order you enter the stops in. 
There's no automatic reordering of stops for complete route optimization. 
To optimize your route with Google Maps, you'll have to manually reorder the stops over and over again until you find the fastest route. 
While this can be done in 10 to 15 minutes, it's hard to be sure you've tried all of the different combinations (you probably won't if you have 10 stops entered). That makes backtracking and other inefficient routing methods hard to avoid.
All of these challenges with using Google Maps, or other basic GPS apps, add up to wasted time, which equals wasted money.
That's why the key to maximizing profits is to use actual route planning software like Circuit for Teams. 
To help you optimize your route planning, Circuit for Teams lets you set rules for delivery vehicle capacity, promised delivery time windows, and driver availability, among other unique settings. 
The software uses these rules to automatically create optimized driver routes that help minimize the distance between each stop.
Circuit for Teams helps you track drivers, traffic conditions, and other routing conditions. You can also use the software to quickly swap routes between drivers, adjust routes, and add new stops to a driver's route — even while the driver is already making deliveries.
With this modern tool to improve your delivery routes, your business can cut down on costs and improve customers' delivery experience. In fact, this Circuit driver says she saves over an hour every day.
4. Plan for delays and adjust accordingly 
The truth is, your delivery drivers sometimes have to deal with delays due to traffic, weather, and other factors. So it's important to have a plan for dealing with these issues.
Ways to plan ahead for delays include:
Checking long-range weather forecasts and warning customers ahead of time
Staying up to date on local events that could snarl up traffic in certain areas
Planning for road closures/detours reported by your local Department of Transportation
Making sure delivery vehicles are well-maintained to prevent breakdowns
Of course, no matter what you do, drivers will still have to deal with unpredictable delays — from flooded roads and tire blowouts to traffic around car accidents and other random obstacles.
How can you deal with these issues without losing money?
When faced with the decision to either delay a delivery or "find a way" in the moment, keep in mind that customers want their deliveries completed on time — and they expect your drivers to make that happen.
Even when a delivery driver is having a hard time completing a stop and can offer a fair excuse for delaying a delivery, the 2020 KPMG Annual Retail Survey found that 67 percent of shoppers expected delivery services to find a different delivery method. This includes leaving goods in a "safe place" or delivering to a neighbor.
In other words, most of your customers won't tolerate a late delivery, putting the chance of repeat business at serious risk. The best you can do is have a plan and let them know of any delays ahead of time.
But what if the driver is struggling to get to the right neighborhood?
Circuit for Teams can automatically adjust for delays in real time, reorganizing a delivery route based on current traffic conditions.
You can even swap routes between drivers anytime.
By planning for delivery delays and responding to unforeseen delays, your drivers can use less fuel and potentially avoid a negative customer experience.
5. Learn from the experience and improve 
Driver scheduling and schedule optimization are ongoing processes. Adapt as you gain more experience and data. 
Two ways to constantly optimize your driver schedules include:
Workload balancing. By tracking your deliveries, you can find out if any drivers are taking on more deliveries than they can handle. While you may already be using Circuit for Teams to create balanced schedules for your drivers, it's important to review historical trends and change settings accordingly. 
For example, you may have a driver's profile speed set to "Fast," but in reviewing route data, you find that they really haven't been completing delivery routes on time. You might decide that changing this driver to an "Average" speed leads to more optimized routes for them.
Route adjustments. As you gain more experience creating and optimizing your driver schedules, you may find that one area often has more traffic than another and takes more time to get through. 
You might then decide to deliver during a specific time of day when you know traffic will be lighter or by recording notes for the driver to review when deciding which route to take.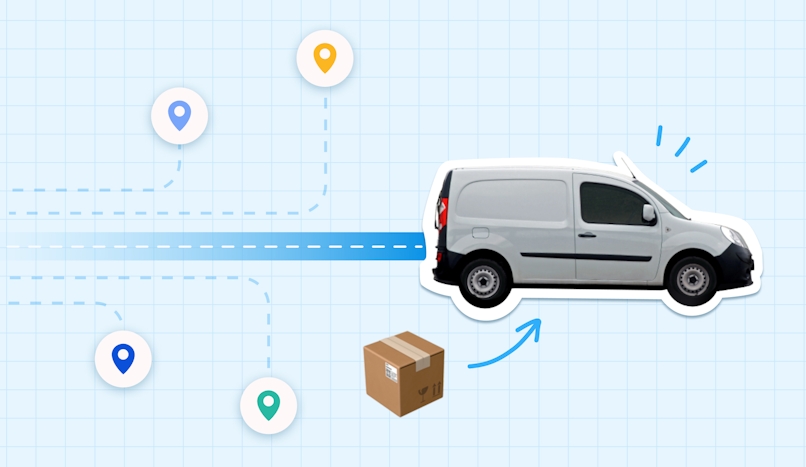 Why so many choose Circuit for Teams for driver scheduling
The first step in optimizing driver schedules is selecting software to help you achieve your goals.
Many last-mile delivery businesses use Circuit for Teams because it's a cost-effective way to optimize delivery schedules.
For example, when Bobcaygeon Brewing Company chose Circuit for Teams as their driver scheduling solution, the owner estimated that his delivery driver could complete 10 to 20 percent more deliveries each day.
Circuit for Teams has many other customer success stories. We'd love for your business to become one, as well.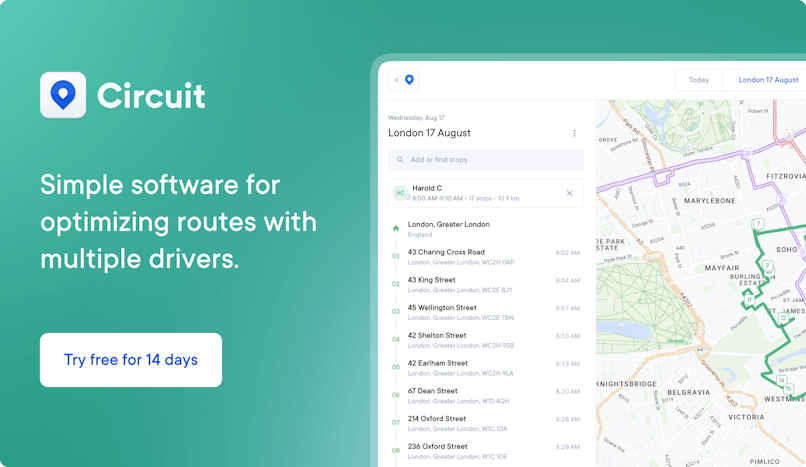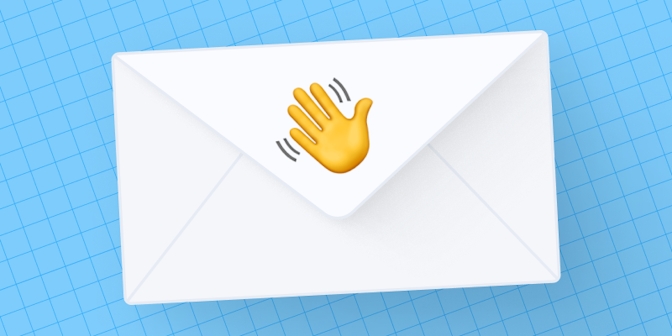 You made it this far!
Chances are you'll love our other stuff too. Get our newsletter for the latest on all things delivery.