7 minute read
Delivery Logistics: Guide to Platforms, Services, and Apps in 2023
In the busy logistics business, staying on top of deliveries can be tough. These tech tools make it easier.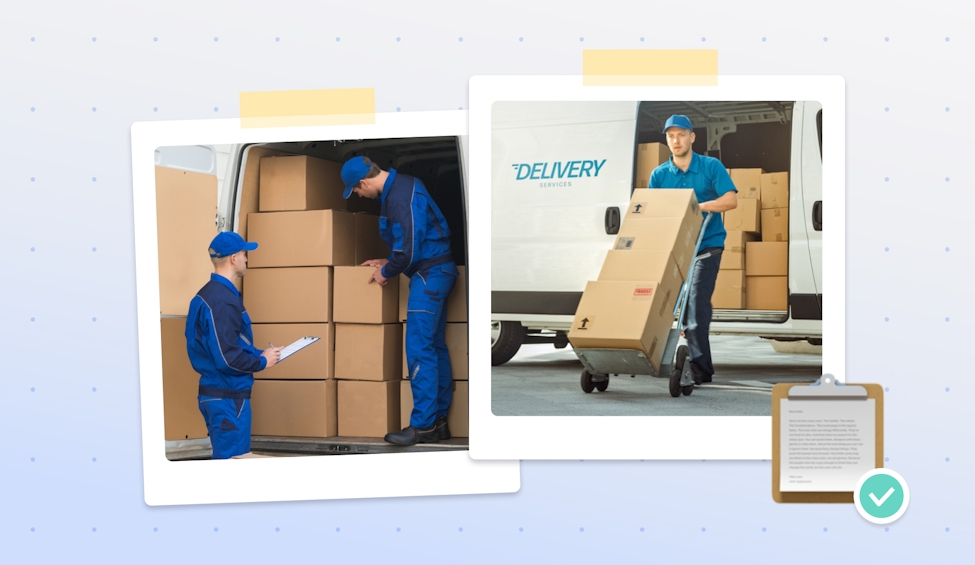 Want the short version? The top logistics technology for delivery businesses and dispatchers is Circuit for Teams.
The delivery and logistics business is booming, with more people ordering everything from clothes to groceries online. 
In fact, there was a 25% increase in e-commerce deliveries in 2020.
And while the COVID-19 pandemic has reshaped last-mile delivery, the increased trend toward online ordering seems to be here to stay.
Obviously, keeping up with that high demand can be difficult, especially if you've had to scale up your operations. If you're like many distributors, retailers, or delivery companies, you may have had to add drivers and vehicles to keep up with demand.
But, if you're new to the world of delivery logistics, you may be struggling to manage the sudden increase in demand.
It can be overwhelming, but that's OK. Luckily, technology is here to streamline delivery logistics.
This guide presents a complete introduction to some of the best logistics platforms, services, and mobile apps for businesses in 2023.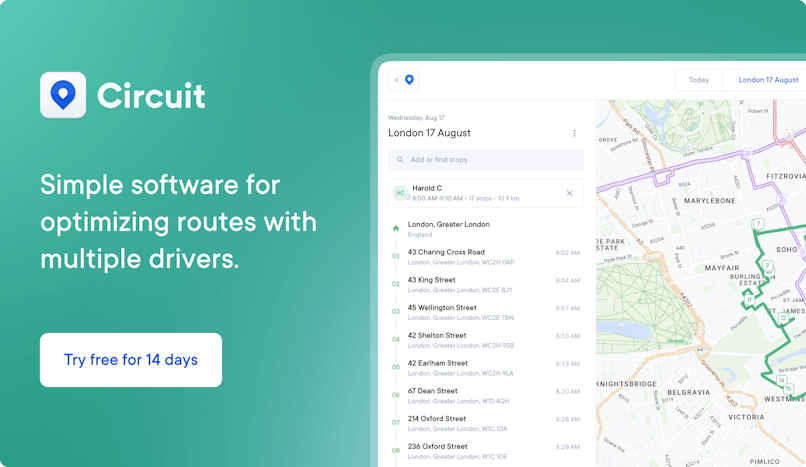 The best delivery logistics platforms in 2023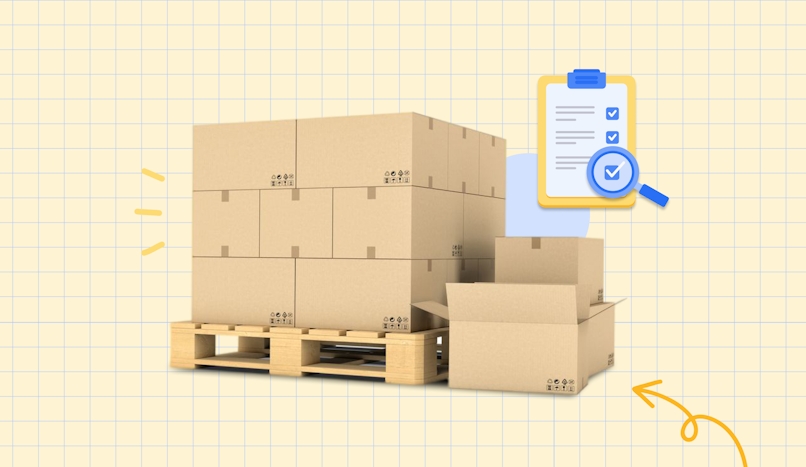 There are so many delivery services platforms out there — and knowing which one is right for your needs can be tough. Here's a quick snapshot:
#1 Circuit for Teams – the best for ease of use 
Circuit for Teams is routing software that optimizes routes based on the quickest order. It saves your drivers time by helping them avoid bottlenecks and getting them quickly from point A to point B. 
As a dispatcher or delivery manager, Circuit saves you time by making it faster to optimize multiple driver routes.
You simply upload a CSV or Excel file with delivery addresses into the route planner, and it calculates routes for you.
Circuit also allows you to track drivers in real time, set delivery time windows and estimated delivery times, and get proof of delivery. Plus, you can give customers real-time notifications about package updates, improving the customer experience and boosting customer satisfaction.
Best of all, Circuit is easy to use. There's no point downloading an app with a lot of gimmicks if it's too complex to use on an everyday basis. Here's what some drivers have to say. You can also check reviews online, like these:
"I was up and running in less than 5 minutes! Very easy to use and intuitive." 
"This one's a keeper! The ease of use is such a nice change. And it's accurate as heck."
"This app makes it quick and easy to find the best route, saving you time and money."
Pros:
Proof-of-delivery feature
Real-time driver tracking
Straightforward and affordable pricing
Constantly improving and adding new features
Package finder
Dedicated driver app
Easy import of customer data
Cons:
Unlimited routes cost extra
Features like driver analytics likewise cost more
Regular updates required
#2 Routific – best for in-house teams 
Routific likewise offers streamlined route optimization. However, unlike Circuit for Teams, it doesn't give live delivery status updates. If a customer calls for an update about a delayed or lost package, you won't have the data immediately at hand to help them.
Like Circuit, Routific offers some additional features on top of route optimization that make work easier for delivery managers, dispatchers, drivers, and customers alike. For example, drivers can get proof of delivery (POD) with driver photos or signatures.
Unfortunately, Routific has a complicated interface. This makes the tool preferable if you only have in-house drivers who work for you consistently full time. You don't want to have to extensively train newbies who are only doing gig-based delivery.
Pros:
GPS tracking of drivers
Routes can be customized in real time
Easy import of customer data (spreadsheet, customer profile, manual, or Shopify integration)
Cons:
Limited API documentation
Comprehensive customer support only available for higher-tier plans
Complex interface requires extensive training
Slow to make updates and add new features
#3 Route XL – best for accuracy 
RouteXL does route optimization based on connections to open-source platforms like MapQuest, Bing, or GoogleMaps. While this improves accuracy, their premium geo-tracking service costs extra.
Route XL gives you printable directions. Additionally, since it doesn't have a mobile device app, Route XL can't give perks for drivers on the go, like proof-of-delivery features or route monitoring.
Pros:
Get up to 20 stops per route for free
Import addresses with email, spreadsheets, copy/paste, or apps
Routes can be exported to navigation apps or satellite-navigation devices
Cons:
Complex user design
Lack of customer service 
No corresponding mobile app (desktop only)
Slow to make updates and add new features
The best delivery logistics services in 2023
It's rare for a business to handle its own logistics from start to finish 100%. 
For example, you may handle last-mile delivery while relying on large-scale logistics providers to handle the other steps in the supply chain. 
Here are some top logistics providers.
#1 UPS – best for shipping in bulk cost 
The United Parcel Service (UPS) is a multinational shipping company and one of the world's largest shipping companies. Now a Fortune 500 company, they have roots dating back to 1907 and, thanks to their long-standing history, a stellar reputation.
There are a few things that make UPS great. You can usually negotiate with them for a lower cost, especially if shipping in bulk and using their services regularly. They're also one of the most reliable shipping carriers around.
Pros:
Expedited shipping options, including next-day
More affordable than FedEx
Excellent tracking system for customers and sellers
Cons:
Heavier packages can incur a lot of fees and charges
No free package pickup available
No free Saturday delivery 
#2 FedEx – best for shipping heavy goods 
FedEx likewise has a longstanding and reputable history, with roots dating back to 1971. Although FedEx offers ground and air delivery, it's best known for its FedEx express services and is recognized as one of the first major shipping companies to offer overnight service.
FedEx also stands out for its affordable rates for heavy packages. When shipping items exceeding 3 lbs., it's cheaper than both USPS and UPS. Plus, signing up for a FedEx account gets you an added discount.
Pros:
Super reliable
Great tracking system
Saturday delivery
Cons:
Typically has higher shipping rates, except for heavier goods
No free package pickups
Fewer offices than UPS
#3 USPS – best for average-weight packages 
If you're looking for the cheapest possible option for average-weight packages (2 lbs. or less), then the United States Postal Service (USPS) is your best option. They offer three main shipping options, including first-class mail, priority mail, and express mail. Express is the fastest, taking one to two business days.
USPS is affordable for smaller packages, but it's unfortunately less reliable than its counterparts. Unless you pay for Express Mail, USPS can't guarantee a delivery date, making it impossible to predict when packages will arrive.
Pros:
Affordable for lightweight packages
Diverse shipping options
Express shipping as fast as two days
Cons:
Less reliable than UPS or FedEx
Insufficient tracking system
No way to alert customers of a concrete arrival date (except for Express) 
The best delivery logistics apps in 2023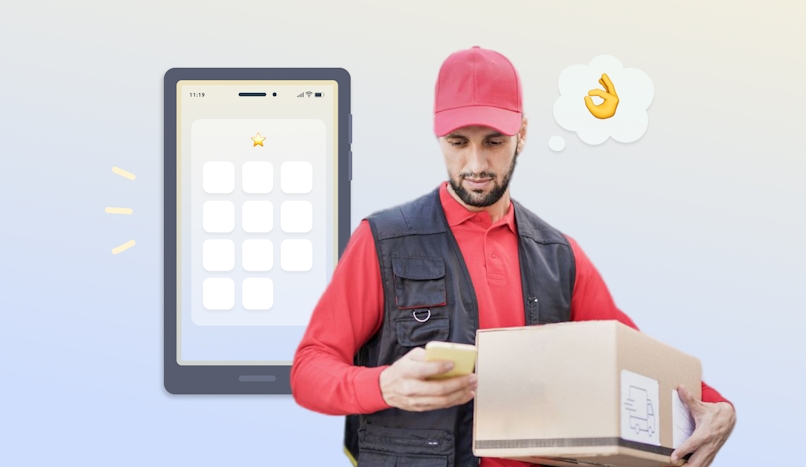 You know that logistics professionals are always on the move. So being able to access logistics technology while on the go — for example, with an app — can be a major perk. 
Here's a roundup of some of the best delivery logistics apps you can count on.
#1 Circuit for Teams driver app – best for central control 
Circuit for Teams is the perfect way to bridge the gap between dispatchers and delivery managers and the drivers they oversee. With this tool, you can set driver shifts, specify what GPS they can use, and even set average route durations. Plus, you can get customizable delivery updates about each driver's progress.
While the Circuit for Teams software is designed to help give dispatchers and delivery managers greater control over their teams, Circuit also offers an app that's designed just to help drivers. With a Circuit for Teams subscription, the driver app for your team members is free, starting at $40 per month.
Pros:
Package finder feature so your drivers can organize their vehicles efficiently
Keep delivery notes, such as where to find a difficult address
Hands-free functionality with voice search
Constantly improving and adding new features
Navigation in rural areas – your drivers can still navigate without a signal
Cons:
Needs mapping tool integration
Extra features cost more
Regular updates needed to avoid the app from crashing
#2 OptimoRoute Driver – best for engaging with customers 
OptimoRoute is another popular app-based logistics tool. It offers a comprehensive solution, including perks like proof of delivery, real-time tracking and ETAs, and customer notes on top of route optimization. 
OptimoRoute is also an end-to-end solution, helping drivers and dispatchers alike. For example, drivers can upload customer information and automate route planning. Drivers can then access their routes with their iOS or Android device.
One highlight of this tool is that it allows for automatic customer feedback. If you have a client-centric business model where this kind of engagement is important, then it's a great pick.
Pros:
Automatic customer feedback function
Weekly planning
Proof of delivery 
Cons:
Limited APIs
Uploading live delivery lists is difficult
Functionality is limited in rural areas 
#3 Route4Me – best for support 
Route4Me is a straightforward optimization app that lets drivers put their route planning on autopilot. Simply input the addresses to visit, and the route planner optimizes the order of the stops.
The app lets drivers visualize routes on a map on your phone, so they're never confused about where they're going, and it integrates with GPS functionality. Although it's great for route optimization, Route4Me lacks features like proof of delivery, package finders, and delivery time windows with ETAs.
Pros:
No training needed
Accessible driver support through email, phone, or live chat for business accounts
Online Knowledge Base offers additional info for user-friendliness
Cons:
No proof of delivery
No real-time tracking
No package finder 
How Circuit brings your delivery logistics to the next level
So there you have it. A rough guide to the best delivery logistics platforms for small-medium businesses. Now it's time for you to get out there and start testing them out! The best part is that most of these platforms are free to try, so you can figure out what works best for your business without breaking the bank.
Why not try Circuit? For companies, Circuit for Teams can simplify logistics, saving your delivery or courier service company time and money.
The Circuit app allows dispatchers and delivery managers to automate route planning, which saves them time so they can focus on more complicated tasks like customer satisfaction.
If you're still not sure, that's OK. We get it. You can try Circuit for free and see how it works for your business. We're confident that our platform will help streamline your process and make deliveries less of a headache. So what are you waiting for?