4 minute read
How Bobcaygeon Brewing Co Saves Hours on Route Planning
By offering direct-to-consumer delivery, Bobcaygeon Brewing Co saves over eight hours route planning every week while also making 10%-20% more deliveries each day.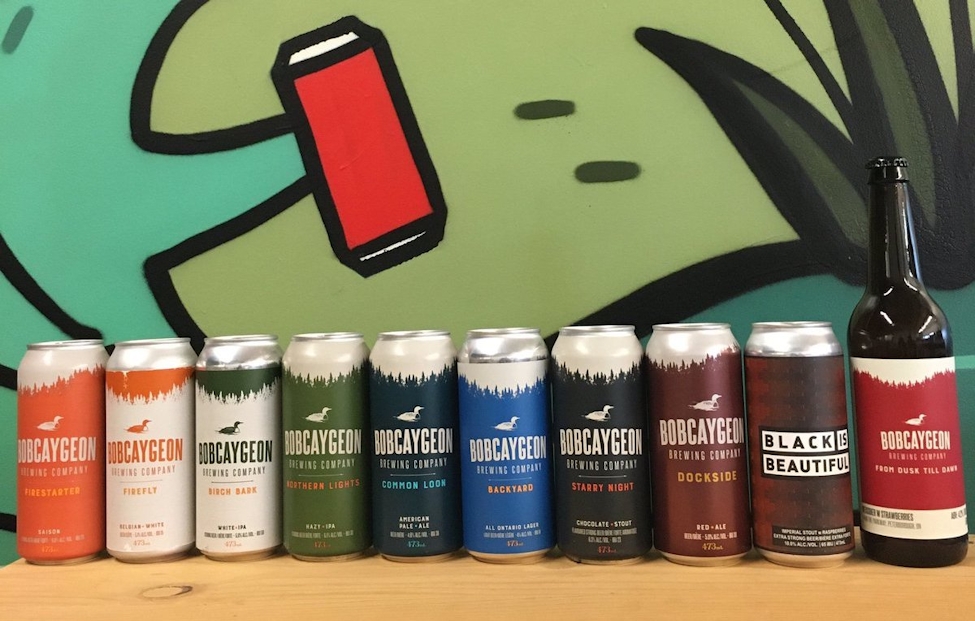 Before the spread of COVID-19, Bobcaygeon Brewing sold its craft beer out of its taproom in Ontario and wholesale to local bars, restaurants, and grocery stores.
But when lockdown went into effect, Richard Wood, a co-founder of Bobcaygeon Brewing, started offering local direct-to-consumer delivery to help offset any revenue losses.
Delivery wasn't an entirely new avenue for Richard. He already had a full-time driver on his staff, who made weekly deliveries to Bobcaygeon's commercial customers.
However, delivering to residential addresses is fundamentally different from delivering to commercial businesses.
First, with commercial businesses, Richard was delivering higher quantities of beer to fewer stops. Routes with fewer stops are easier to plan because there are fewer variables to consider.
Second, Richard was often delivering on a set schedule. With recurring orders, his routes didn't change as much daily or weekly — and if a route did change, it wasn't a significant hiccup due to the low quantity of stops.
But offering local residential delivery meant Richard's team was now delivering fewer products to more addresses, and these addresses changed daily.
The increased route size, coupled with the more diverse range of addresses, led to new complications.
By offering direct-to-consumer delivery, Richard was now spending about an hour to an hour and a half each morning planning his driver's routes.
That's nearly eight hours of his workweek diverted toward route planning.
Plus, every day, one or two of his customers called to check on their order status. To give the customer an accurate update, Richard had to call the driver, get an estimate on their status, and then call the customer back. This was time-consuming and inefficient — it also didn't provide the level of customer service Richard strives for with his brewery.
The goal of adding local delivery to Bobcaygeon Brewing was to help offset revenue losses brought on by COVID-19, by making his craft beer readily available to his customers. If adding local delivery to his business came with more obstacles than solutions, the goal was undermined.
To help make his new local delivery service a success, Richard went looking for a route planning and route management tool.
Not using Circuit for Teams? If you manage a team of drivers and want a simple, cost-effective way to keep track of them (while making their routes more efficient), sign up for a free trial of Circuit for Teams.
Bobcaygeon: How Richard Uses Circuit for Teams to Plan and Monitor His Routes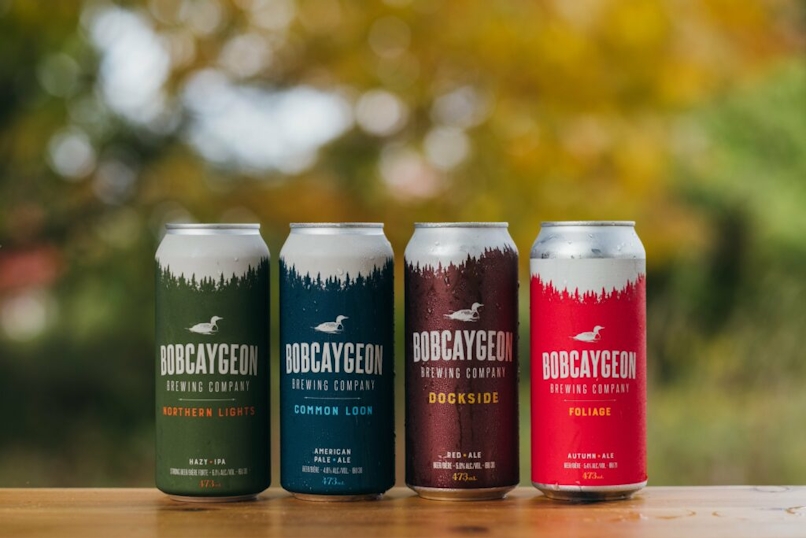 Richard found Circuit for Teams when looking for a route planning solution. It was the first and only route planning tool he tried.
I compared a few choices, but Circuit was the most intuitive option. It has all the tools necessary for managing small business delivery.
The most significant benefit to Richard is how much time it saves him when planning a route. At first, route planning took him up to an hour and a half each morning. Route planning took him so long because he tried optimizing routes by putting addresses manually into MapQuest.
Now, he can just export orders out of Shopify and import those addresses directly into Circuit for Teams. Then Circuit optimizes the route for him.
Richard also uses the Circuit for Teams priority feature to create optimized routes that work best for his customers. For example, if one of the stops on his route is a business customer who Richard knows is running low on beer, he'll signal to Circuit for Teams to give that stop top priority. Now, when Circuit optimizes the route, it'll do so by sending the driver to the priority stop first.
Typically, Richard uses one driver, but sometimes he'll have a backup driver on busier days. When this happens, he can divide the routes between both drivers.
After route planning, the next biggest benefit for Richard is how Circuit for Teams lets him monitor the driver's route. With the Circuit for Teams route monitoring feature, if a customer calls to ask about their order, Richard doesn't need to call the driver to get a rough estimate. Now he can just look at his computer screen and see where the driver is within the context of the route. That means he can give the customer an accurate, updated time of arrival of when their craft beer will arrive at their doorstep.
In addition to route planning and route monitoring, Richard saves time and money thanks to having his driver work an optimized route.
He estimates that his driver can now make 10%-20% more deliveries each day.
Bobcaygeon Brewing: Going Forward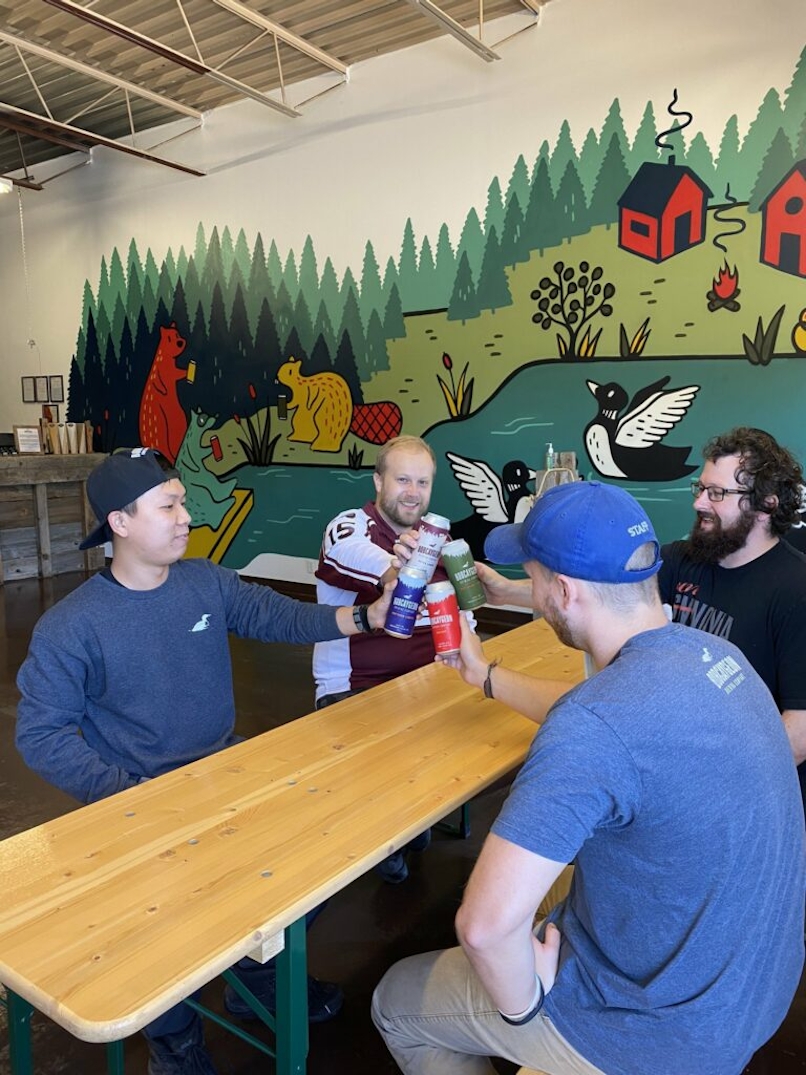 Delivery was originally something we never explored," Richard said. "But now we've seen great benefit from it. We've seen returning customers order beer from us every week, so we want to keep providing this service.
As COVID-19 restrictions are lifted, Richard is starting to see his B2B orders return. But he doesn't plan on discontinuing Bobcaygeon's direct-to-consumer option.
Not using Circuit for Teams? If you manage a team of drivers and want a simple, cost-effective way to keep track of them (while making their routes more efficient), sign up for a free trial of Circuit for Teams.