10 minute read
Hiring Delivery Drivers: How to Find, Recruit, and Train New Drivers
In this post, we cover how you can find, interview, hire, and train quality delivery drivers. And we explain how software can help you manage them.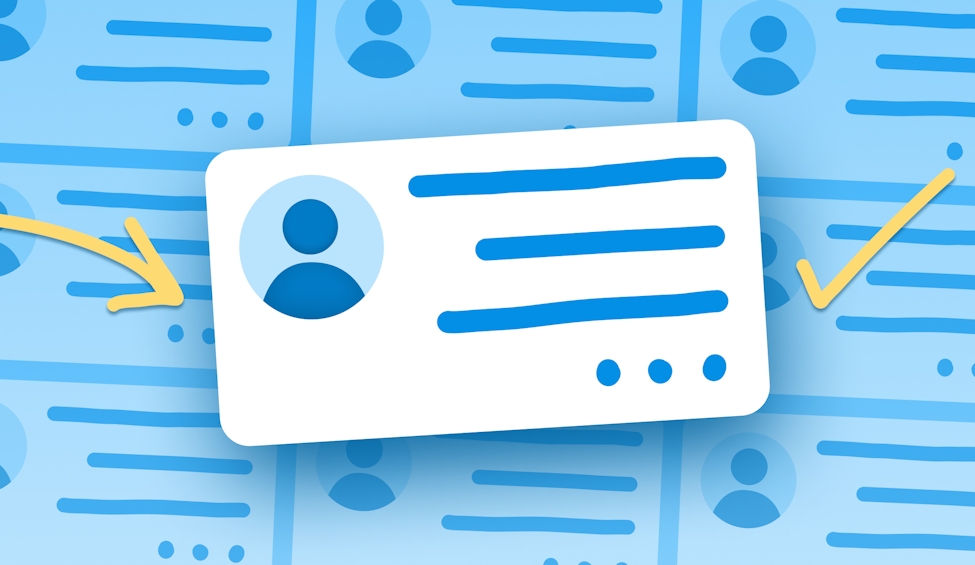 The quality of your delivery drivers plays a huge role in the overall success of your delivery business. We know that sounds obvious, but we have data that shows just how important your drivers are to the customer experience.
We recently ran a survey to figure out what makes a great delivery experience. We asked customers what's most important to them when receiving a package. Over 40% said that getting their package on time was the most important thing. (That their package was left in a safe place was a close second with 38% of the vote).
For your business to deliver packages on time — and give your customers the experience they want — you need two things.
An efficient and accurate delivery route
A skilled driver who makes their stops on time
But how do you differentiate between an average delivery driver and a great one?
In this post, we're going to cover how you can find, interview, hire, and train quality delivery drivers.
Then we're going to show you how delivery teams can use Circuit — our route management software — to quickly onboard even rookie drivers and turn them into professional couriers.
Throughout this post we're going to share real success stories from real Circuit customers, who have used our platform to increase the number of deliveries they can make in a day, cut down on operational expenses, increase customer satisfaction, and onboard new delivery drivers. To see how Circuit can help your business, new delivery drivers. To see how Circuit can help your business, o see how Circuit can help your business, start your free trial today.
Step One: Finding Delivery Drivers
The first step in hiring delivery drivers is getting the word out that you need delivery drivers. For this, you're going to want to post job ads on online job boards.
Most businesses are aware of the more common online job boards — Indeed.com, Linkedin.com, Monster.com, and Glassdoor.com. But there are also courier specific job boards, such as BetterTeam, Bacon, and GigSmart where professional couriers go to look for delivery driver jobs.
You can also post job ads in local community centers, at libraries, on your company's social media pages, and in local papers.
No matter where you post, the most important part is the job description. This is what tells your potential new hire what is needed to be successful in the role — as well as what they get from the job. The more accurate your description, the better chances are that you find a candidate who is a good fit.
Here's a list of things you might want to consider including in your job ad:
What will the driver's schedule be? For example, are they working first, second, or third shift? Are they working set days, like every Monday-Wednesday?
What is the job status? Is this job meant to be a full time position or is this a part-time courier position for someone who wants to make some extra money each month? Are they a full-fledged employee or an independent contractor?
Will you be doing a background check? And if so, does the candidate need to have a clean driving record?
What vehicle is the candidate driving? Their own vehicle or a company vehicle? And if they're driving a company vehicle, do they need a specific type of driver's license (like how professional truck drivers need a CDL license)? Also, while needing a valid driver's license seems like a given, we noticed most job ads include it under the list of qualifications. In writing your job ad, it's always better to include too much information rather than too little.
What's the starting pay? Are there any bonuses or other incentives?
What are you delivering? For example, your ideal candidate might change if you're hiring a pizza delivery driver or a driver for your medical courier delivery business.
What are the benefits of working for you? This could be flexible hours, good shifts, competitive pay and benefits like health insurance, or the fact that your courier is given significant autonomy — "be your own boss on the road".)
Depending on your business, you may not have an answer for all of these questions, which is fine. But the more informative your job ad, the more likely you will attract the right candidates, which makes the next step, interviewing and hiring your delivery drivers, much easier.
Step Two: Interviewing and Hiring Delivery Drivers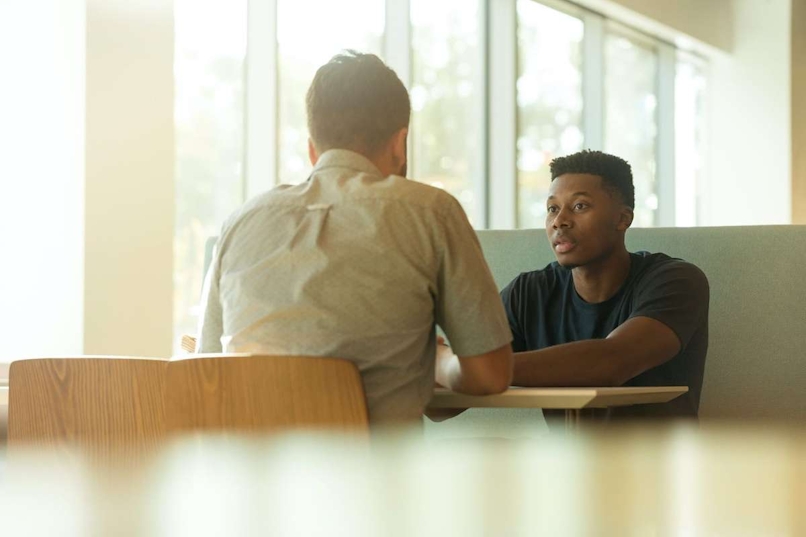 We did an interview with Lisa Davis-Isaacs, a Delivery Manager at Hermes, who manages hundreds of delivery drivers and helps train new drivers during peak holiday seasons.
When we asked her what makes a great delivery driver, she talked about how the most critical part of her job is getting the new hire to think like a professional courier.
"Training new hires to act and think like professional couriers is how I spend most of my time with trainees," Lisa says. "Professional drivers don't drive like everyone else. They don't just get in the car and follow the GPS until they arrive at the destination. There's much more to it than that."
But what are the specific traits that make up a professional delivery driver? To answer that question we surveyed dozens of companies and took advice from YouTube's Peter the Courier, who gave us a list of the 7 great habits of delivery drivers.
From those two sources, we distilled the qualities of a great delivery driver down to:
Attention to detail
Excellent communication skills
Works quickly and consistently
Maintains a positive, customer-friendly attitude
So when you write your interview questions, you want to ask questions that help you better understand if these are traits your candidate has.
Generally speaking, you want your questions to be open-ended. This means they can't be answered with a simple yes or no. This gets your candidate to talk more in the interview, which helps you learn more about them as a person and employee.
For example, you could ask:
Can you give me an example of a time when you managed a task that required you to have close attention to detail?
Or you could ask:
Can you give me an example in the workplace where you had to communicate a complex problem to a customer, and how you helped solve that problem?
If you want to see whether the candidate can work quickly, you can have them come in for a test drive as part of the hiring process. This is where you pay them a one-time flat rate and watch them make a few deliveries for a day. This gives you an idea of the hustle and speed they'll bring to the position.
Step 3: Onboard and Train Your New Delivery Drivers
Hiring the right candidate is a good start, but onboarding and continued training is critical. Even the most experienced candidate may struggle to give you the results you want if they're not trained correctly to your expectations and processes.
Lisa from Hermes breaks down delivery driver training into four buckets:
Customer service training
Software training
Process and professionalism training
Health and safety training
It's the "process and professionalism training" that Lisa spends the most time on — getting her new hires to think and act like professional couriers.
Where we can help you is by making all other aspects of a delivery driver's job easier to handle.
Let's look at how.
How Circuit Can Help You Quickly Onboard and Train Your New Delivery Drivers
Circuit for Teams is a route management and delivery software that can be used for multi-driver teams or single-driver operations. There is a mobile app for delivery drivers (which works for both iOS and Android devices) and web app for delivery managers and business owners.
With Circuit for Teams, you can:
Create fast and efficient multi-driver routes using our software's advanced algorithm. Our algorithm can factor in priority stops and specific delivery time windows so you can customize routes to your business's needs. This means you're giving your delivery drivers the best possible route to navigate.
Monitor routes as they're in progress from a web app that's updated in real-time. You can track driver whereabouts using our route monitoring feature. This tells you where your driver is located, and lets you know which stop they just completed and where they're headed next. You can make changes to the route based on real-time data.
Automatically send out tracking updates to your customers by SMS message and email. Reduce how often a customer will call in to ask about the status of their order by automatically giving that information to them. Plus, by giving accurate and updated ETAs, you manage customer expectations and improve the overall experience.
Collect proof of delivery (POD) when a driver completes a stop. Getting proof of delivery gives the customer — and your business — peace of mind that the delivery was made successfully and the parcel was handed off professionally. You can either collect POD by getting a customer signature or having your driver take a photo of where they left the package.
Plus, by using the Circuit mobile app, delivery drivers can spend more time focusing on quickly and safely getting to their stops and giving excellent customer service.
Below we cover two Circuit customers who have used our software to more easily grow their business. If you want to read more stories like this, check out our customer case studies.

Case Study #1: How a Direct-to-Consumer Beverage Supplier Streamlined Their Last-Mile Delivery Process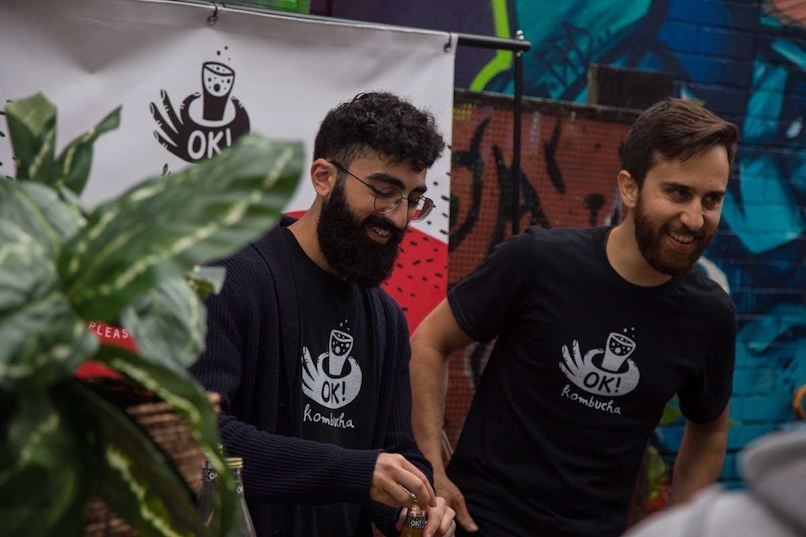 Ok! Kombucha started as a B2B beverage wholesaler and then switched to a direct-to-consumer model during peak COVID-19. This change was successful. So much so, that the two owners who'd been handling all local deliveries wanted to hire a delivery driver to help with all the orders.
But they knew they needed to refine and simplify their delivery process before hiring a driver. As it were, it took the owners roughly 7 minutes to complete each stop (once they arrived at a stop). This is in part because they were using multiple tools to complete a delivery.
They used Google Maps to find the address. (You can only add 10 stops at a time to Google Maps, which meant they had to keep adding addresses throughout their day.)
They used Shopify to keep the customer's information available. This meant they had to toggle between Shopify and Google maps while making their stops.
They used text messages or emails to communicate with their customers. After finishing a stop, the owners would text or email a customer to let them know their package had been delivered.
In short, they were juggling multiple apps to complete each stop.
Ok! Kombucha was able to streamline all aspects of their last-mile delivery process by using Circuit.
Instead of having to enter stops manually into Google Maps (or whichever GPS navigation tool they wanted to use), Ok! Kombucha could just create optimized routes with Circuit and then their drivers would be able to access those routes through the free Circuit app.
Plus, Circuit for Teams can automatically send out order tracking information to your customers. The first notification goes out when the driver starts their delivery route. The second notification goes out when the driver is close to completing the stop.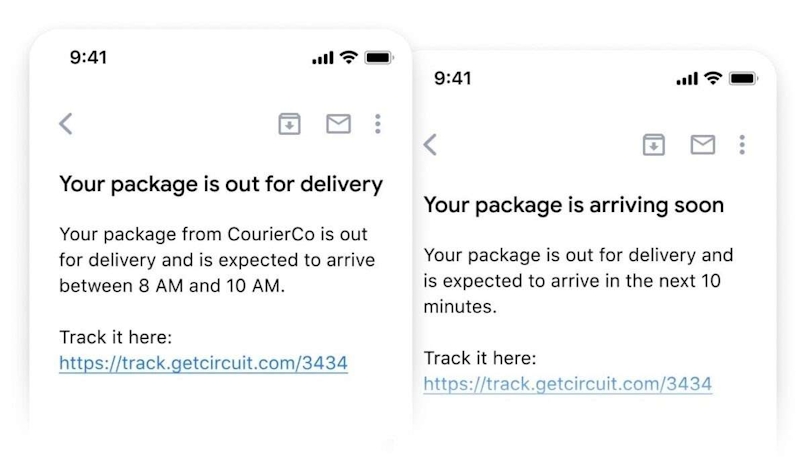 Finally, instead of manually texting or emailing different customers to let them know their delivery was completed, you could use Circuit to collect proof of delivery.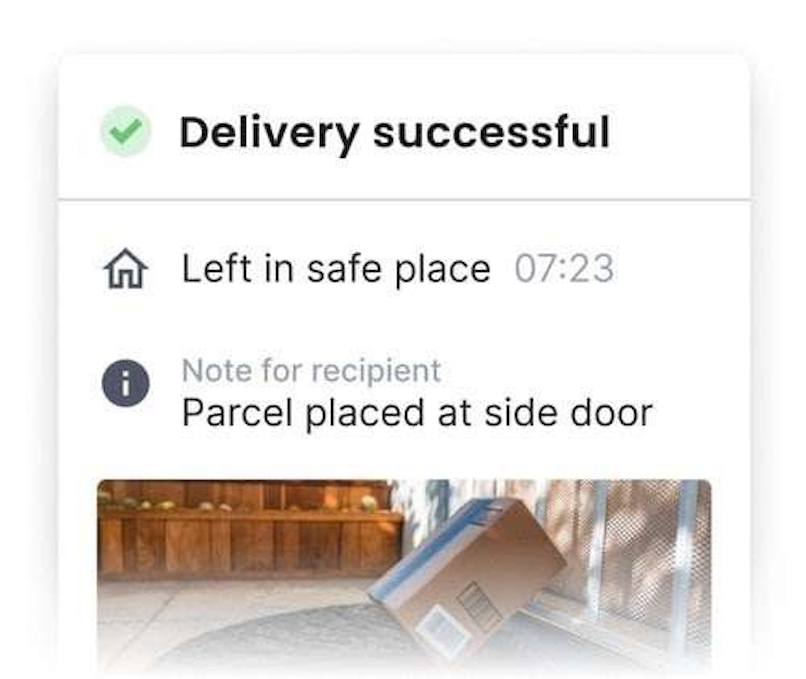 By using Circuit, the owners of OK! Kombucha not only felt comfortable in hiring and training a new delivery driver, but they were also able to reduce the average time per stop from 7 minutes down to 2.
A savings of 5 minutes per stop for Ok! Kombucha equals saving roughly 12 hours a week in labor costs.
Case Study #2: How a Bicycle Courier Company Grew from 2 Couriers to 10 within 12 Months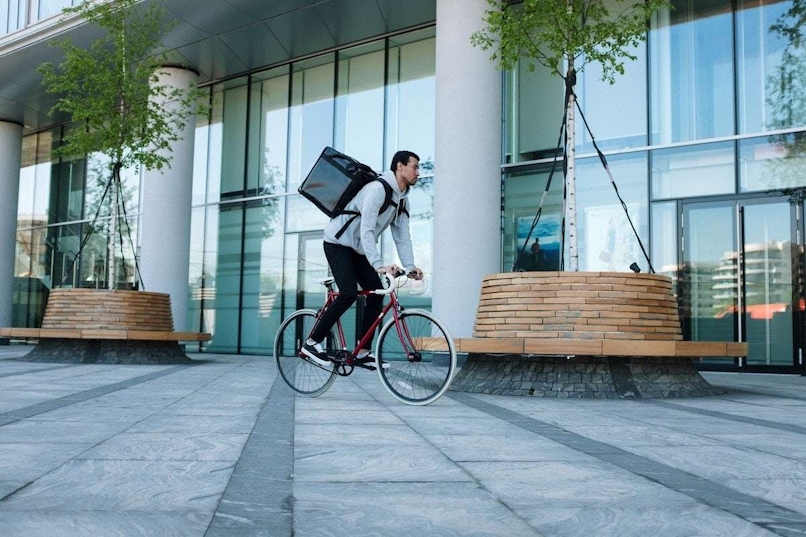 Another one of our customers delivers prescription medication in a crowded metropolitan area. Their business started with just two employees on two bicycles, but grew within a year to having multiple couriers who could complete more than 400 deliveries per day.
This delivery business had unique challenges to overcome. Specifically, they need to account for two types of orders:
1. Orders that were placed in advance.
These were either recurring prescriptions or prescriptions that had been dropped off the day before.
2. Last-minute orders that needed to be fulfilled.
These were prescriptions that were dropped in the morning and needed to be delivered by that evening. This meant that their delivery drivers needed to be able to easily add addresses to the route and re-optimize the route.
Plus, this business (which has asked to be kept anonymous due to the competitive nature of their industry) needs to be able to make their deliveries quickly. This means they need fast and efficient routes, and the ability to update those routes based on last-minute prescription orders.
Because of this, Circuit worked perfectly for them. It lets them create optimized routes in advance and then it lets their delivery drivers add new orders to the route when they stop at the pharmacy to pick up medications.
What could otherwise be a time-consuming process — updating an optimized route on the go — is made easy with Circuit.
Delivery drivers can use the free Circuit mobile app to manually enter new addresses. Plus, our manual entry technology uses the same autocomplete algorithm that Google Maps uses to correctly predict a street address as you're typing it in.
Final Thoughts: Hiring and Keeping the Best Delivery Drivers on Your Staff
Customers want fast, accurate, and professional deliveries. As a delivery service, you can give that excellent customer experience by combining the right delivery drivers with the right delivery tools.
In this post, we covered how to find, interview, and onboard your delivery drivers. Plus, we covered how you can use Circuit, our delivery software, to empower your new hires to be professional delivery drivers.
Circuit is easy to use and lets your drivers follow optimized routes, which gets them to their stops faster. Because everything your drivers need is available in the app, they don't need to toggle through multiple platforms. This lets your drivers focus on navigating their routes, making their stops on time, and giving an excellent customer experience.
Throughout this post we shared real success stories from real Circuit customers, who have used our platform to increase the number of deliveries they can make in a day, cut down on operational expenses, increase customer satisfaction, and onboard new delivery drivers. To see how Circuit can help your business, start your free trial today.