9 minute read
Courier Management Software: Finding the Best Solution for Your Delivery Needs
Here are five companies that help you reduce transportation costs, track vehicle maintenance, monitor and optimize routes, provide ETAs, capture POD, and more.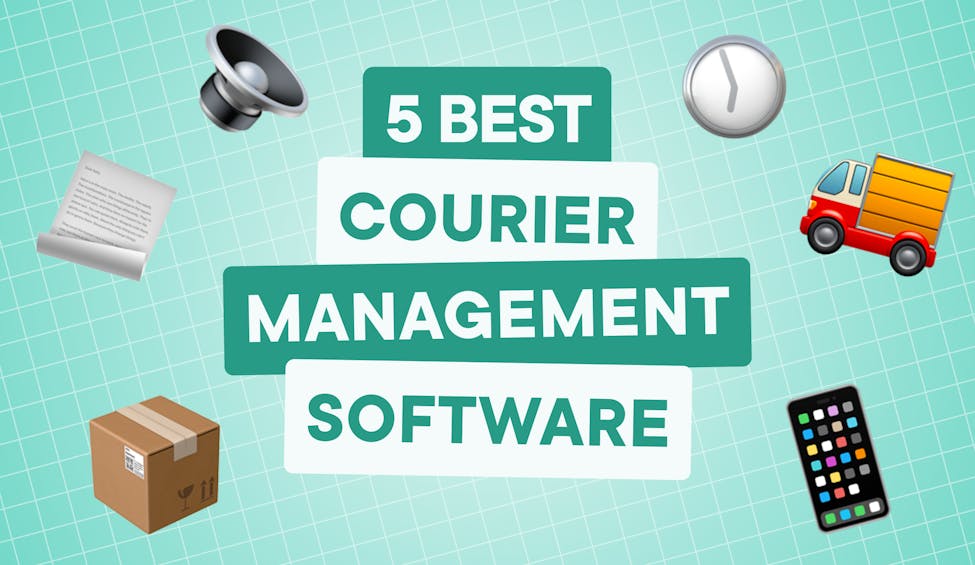 Choosing the wrong courier management software for your courier business can be costly — not just because you could end up drastically overspending on a service full of features you don't need, but you could also end up with a courier management system that doesn't help you achieve your overall business goals.
This is more likely than you might think because courier companies have a wide variety of needs within the four main types of courier services (overnight, same day, standard, and international). These needs depend on several factors, such as the size of your fleet, what you're delivering, and how you're delivering it. Not every software solution was built for the same type of delivery business model.
To help you find the best courier management software for your business, we're going to talk about five different solutions and how they work towards providing the most common benefits of a good courier management system:
Reducing transportation costs with tools such as route optimization and preventative vehicle maintenance checks
Increasing customer service with route monitoring, estimated-time-of-arrival (ETA) notifications, and signature capture as proof of delivery (POD)
Making invoicing easy and accurate with customer accounts that store digital waybills, invoices, and bills of lading.
Before we dive into the various courier management software platforms, we wanted to take a moment to introduce ourselves. At Circuit, we provide delivery management software with critical last-mile delivery functions, such as route optimization, route monitoring, and delivery confirmation.
Here's a bit more about what we can do to help your delivery team, followed by an explanation of what full-fledged courier management software brings to the table.
How Circuit provides delivery software for drivers and dispatchers
At Circuit, we offer delivery solutions for drivers and dispatchers since they need to work together to deliver goods to customers. We started out helping individual drivers find the shortest route on multi-stop trips and have grown to help small businesses and delivery teams bring products straight to their consumers.
We offer four different features that our customers have told us are important to them.
1. Route optimization to get your drivers where they're going, faster
With Circuit's route planning services, you can take delivery windows and time-sensitive shipments into account by adding priority stops. And soon, Circuit will be taking vehicle capacity into consideration — to ensure that all your drivers are carrying the optimal load for the car or truck they're driving.
Plus, if you want everyone to use the same software, it's helpful to have something drivers actually enjoy using. Circuit has three features that make it a favorite among drivers (so getting them to use it is easier).
First, the Circuit app uses Google's own street address auto-complete software. Generally, dispatchers upload the day's stops via a CSV or Excel file. But if drivers need to add an address directly, it's as fast as typing it straight into Google Maps. They can save address nicknames, too.
Second, drivers can re-optimize their routes based on real-time developments. Instead of having the driver reach out to Dispatch for an updated route, Circuit lets drivers re-optimize quickly from the app. This feature helps keep your delivery schedule on track so customers don't experience long delays.
Finally, Circuit's route optimization services work with a driver's preferred navigation app (Google Maps, Waze, or another navigation service) on iOS and Android devices.
2. Route monitoring so that dispatchers can track route progress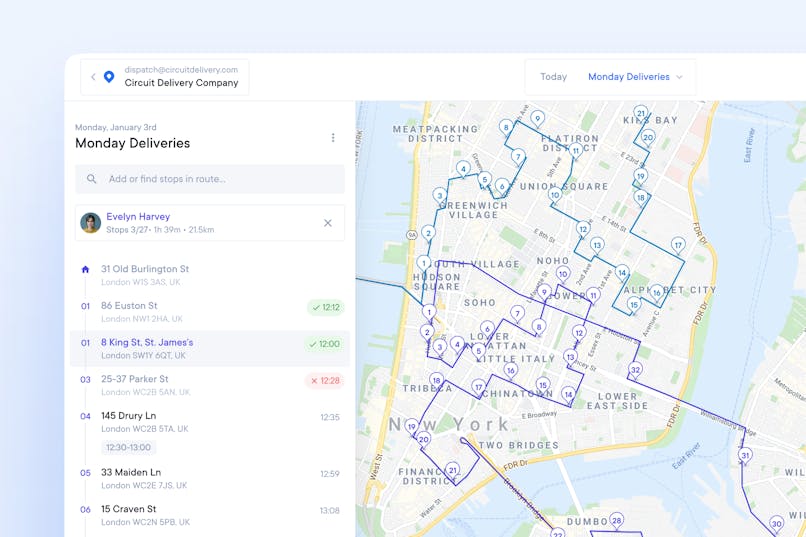 Circuit route monitoring keeps Dispatch informed of where each driver is within the context of the route. That's important because many driver tracking services only provide the GPS location of a vehicle.
With Circuit, the dispatcher doesn't just see that the driver is at 18th Avenue and Grant Street; they see the stops the driver has completed and where the driver is going next. And that makes the work of dispatching significantly easier.
3. Updates to keep your customers informed on the most up-to-date ETA
To increase customer satisfaction, Circuit lets you set up customer notifications (as either an SMS message or an email) that will go out. Hence, customers know when to expect their package.
This is a great way to make sure a customer is present to receive their delivery (if needed), so your drivers don't have to re-route and make a second delivery attempt later in the day.
4. Tools to capture your customers' signatures or take photos of delivered parcels
When a driver delivers an item, they can report one of the following:
Delivered to the recipient
Delivered to a third party
Left in a mailbox
Left in a safe place.
If you need someone to sign for the delivery, Circuit collects it easily on the mobile app. If you don't need a signature, drivers can snap a photo of the package and upload it into the app.
This photographic record is good to have if a customer claims their order was never delivered or they can't find it.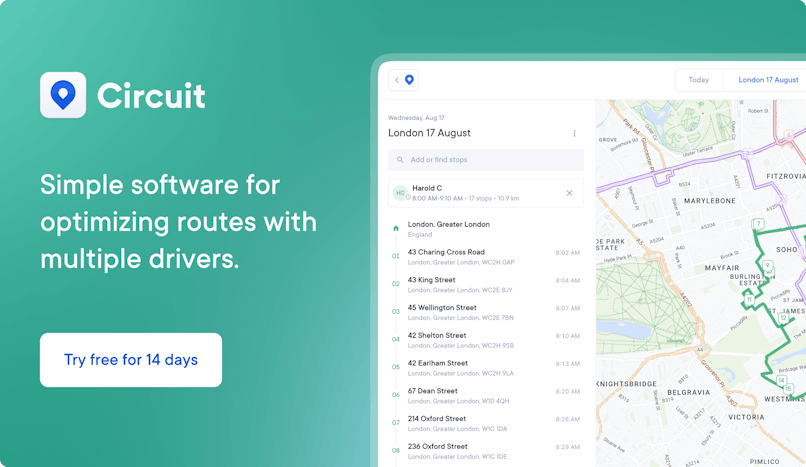 5 of the best courier management software platforms – at a glance
Now that you know what we do at Circuit let's look at courier management software systems to see what unique features they offer that may interest your courier business.
1. Samsara
Samsara is a fleet management software solution worth considering if you monitor a large fleet. Samsara offers route optimization, route monitoring, customer updates through client accounts, and other valuable benefits for your delivery business. However, at the time of this post, Samsara does not offer any type of invoicing or waybill features.
One of the more unique features of Samsara is its live-vehicle location tracking. Depending on the courier service you use, there could be a lag between where your driver is and where they're showing up on your dispatcher's dashboard. Usually, the time difference is not significant (a matter of minutes), but if you need 100% accuracy, Samsara's real-time tracking is a big win.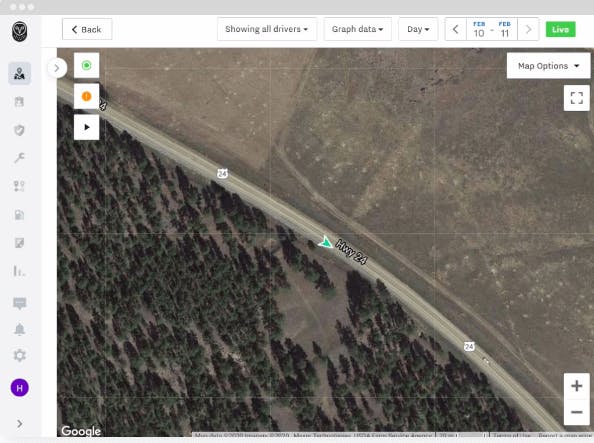 Samsara also lets your dispatch team set up geofencing alerts. Dispatch can designate an area (literally drawing a fence over a map) that sends out an alert to Dispatch when the driver has entered or left the designated area.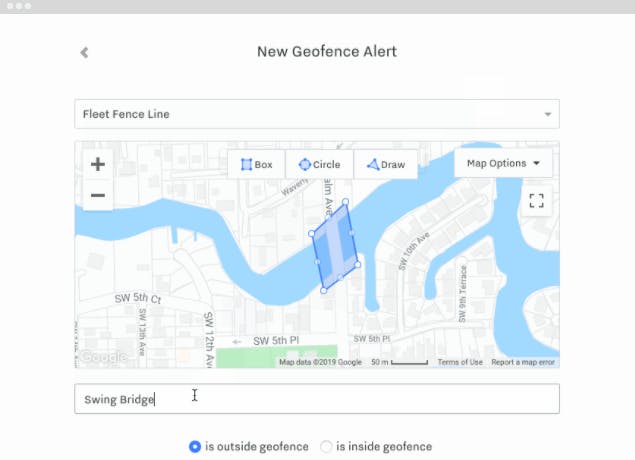 Samsara also knows that there are several ways to rack up costs when it comes to maintaining your vehicles. Their courier delivery management system fights transportation costs in several ways.
First, there are fuel costs, which Samsara helps reduce with their proprietary fuel reporting algorithm. It looks into fuel trends to spot inefficiencies or abnormal activity (such as hard braking, carrying heavier-than-planned loads, or constantly turning the vehicle off and on during idle routes).
Second, there is vehicle maintenance. It's recommended you do pre-trip and post-trip vehicle inspections at Dispatch. With the Samsara app, you can record your observations and then share anything that needs attention (such as an illuminated check engine light or a flickering tail light) to your fleet's mechanics.
2. OnTime 360
OnTime 360 is courier management software that focuses on helping you manage all of your courier business's needs, offering end-to-end solutions. OnTime 360 offers advanced integration with QuickBooks, route optimization, route monitoring, customer updates, and a system of collecting invoices, waybills, and bills of lading.
Route optimization is built-in to OnTime 360, and, like other services on this list, it's a feature that's handled exclusively by Dispatch. (Drivers can't re-optimize their routes based on unforeseen obstacles or traffic delays.)
But OnTime 360's route optimization services come with a caveat. The route optimization included in their basic plans is simple point-to-point optimization features that do not have "mapping data, roads, and time windows." If you do want to factor in those variables (and most courier companies do), you'll need to purchase advanced route optimization credits.
OnTime 360 lets you track your vehicles, which helps with route monitoring and keeping up on vehicle maintenance. Plus, you can actually set parameters so that when a vehicle hits a certain mileage or service, it's flagged for a preventative maintenance check.
This delivery tracking also lets customers check the status of the order, the assigned driver, the official drop off time, and any proof-of-delivery receipts. What the customer can and can't see is up to courier dispatch.
Just remember that OnTime360 requires that Dispatch turns the GPS tracking off and on. Make sure it's turned on if you want to use it.
One other feature that's valuable for a dispatch management team is the ability for drivers to update their availability from the mobile app. This way, when something changes in a driver's availability, Dispatch knows of it immediately, and they don't have to re-optimize routes at the last minute.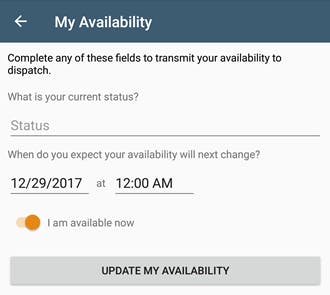 Finally, of all the courier management software listed, only courier management software listed, only listed, only OnTime360 offers integration with QuickBooks. This lets your back office streamline accounting by easily sending invoices so you can receive payment.
3. ShipTrack
ShipTrack positions itself as a "full-featured track and trace" courier software solution, which makes it a little less than a complete courier management system but a little more than just basic dispatch software.
ShipTrack offers route optimization, route monitoring, and delivery status updates for their customers, but it doesn't offer any features for sending invoices or collecting signed digital waybills and bills of lading.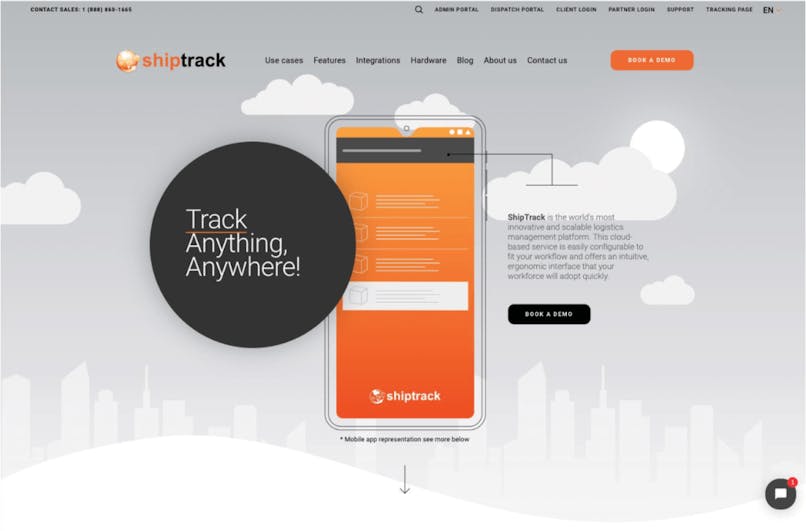 What we like about ShipTrack is that it allows couriers to specify service-level agreements (SLAs) into their processes. This way, couriers using ShipTrack can actually report back to their clients how ShipTrack is doing in meeting their specific key performance indicators.
Plus, if you're a courier system that provides messengers, you might appreciate that ShipTrack allows for cash on delivery (COD) services.
4. Bringoz
Bringoz is one of the more unique and involved courier management software solutions on our list. It positions itself as a "modular solution" that offers a scalable delivery infrastructure to help shippers and carriers improve their logistics.
Bringoz has route optimization, route monitoring, customer updates, invoicing, and waybill and bill of lading collection. Bringoz also has warehouse and inventory management.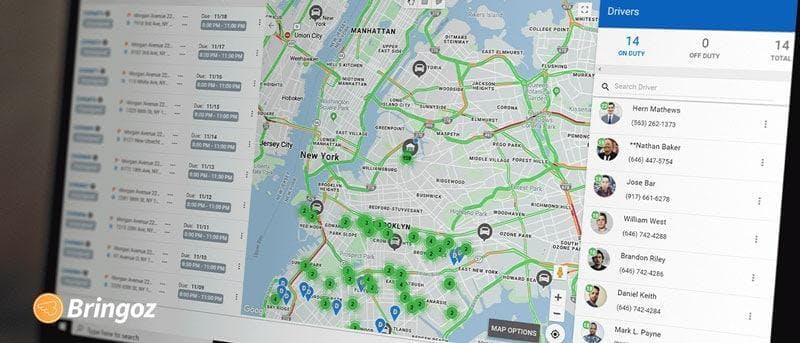 With Bringoz, you can connect online, offline, and in-store channels to your courier service. Then, orders are processed and automatically assigned a base, creating the most optimized routes and driver availability.
Bringoz works for several industries, including retail, freight, healthcare, auto parts, restaurants, and food supply chains.
5. Delivery Mark
Delivery Mark decided to enter the courier business when they saw that a lot of courier management software was overlooking fleets of six drivers or fewer. It's unique in how the same platform works for both delivery teams and shippers.

To clarify: Both delivery teams and businesses that need their items delivered sign up for Delivery Mark.
If you're a business, you log in, create a load that you need to be delivered, and either open it up for bidding amongst delivery drivers and couriers or contact a delivery company you've used in the past through Delivery Mark.
If you're a delivery team, you log in and bid on loads. Once you win a load, you assign it out to your drivers, make the deliveries, and capture the customer's signature as POD.
Note: Delivery Mark does not offer route optimization or any of the other more common courier management features. If you're considering using Delivery Mark, you might also want to look at using a route optimization service that can help your drivers deliver faster and reduce fuel and labor costs.
Final Thoughts
Finding the right courier management software for your business is a critical step in taking your delivery operations to the next level of growth. By using courier software, you can streamline your processes and benefit from features such as route optimization and cloud management to store your invoices and waybills.
The trick is matching up what you need with what the software is offering.
If you're specifically focused on last-mile delivery functionality or won't benefit from a complex platform like Samsara and Bringoz, we hope you consider a free trial of our teams package at Circuit, which is currently being used by 15,000 drivers to complete 5 million deliveries a month.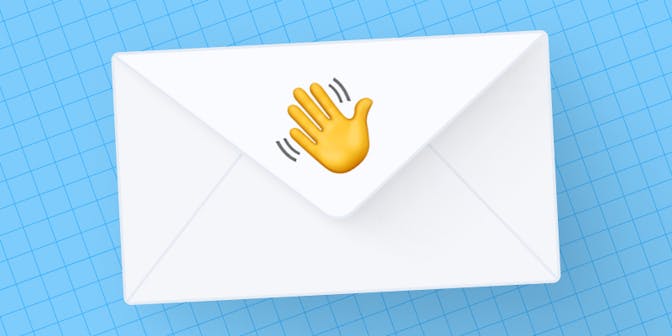 You made it this far!
Chances are you'll love our other stuff too. Get our newsletter for the latest on all things delivery.