8 minute read
7 Real-World Benefits of Using Delivery Management Software
This post looks at the seven real-world benefits of delivery management software for your business. Deliver faster, while keeping your customers happy and informed.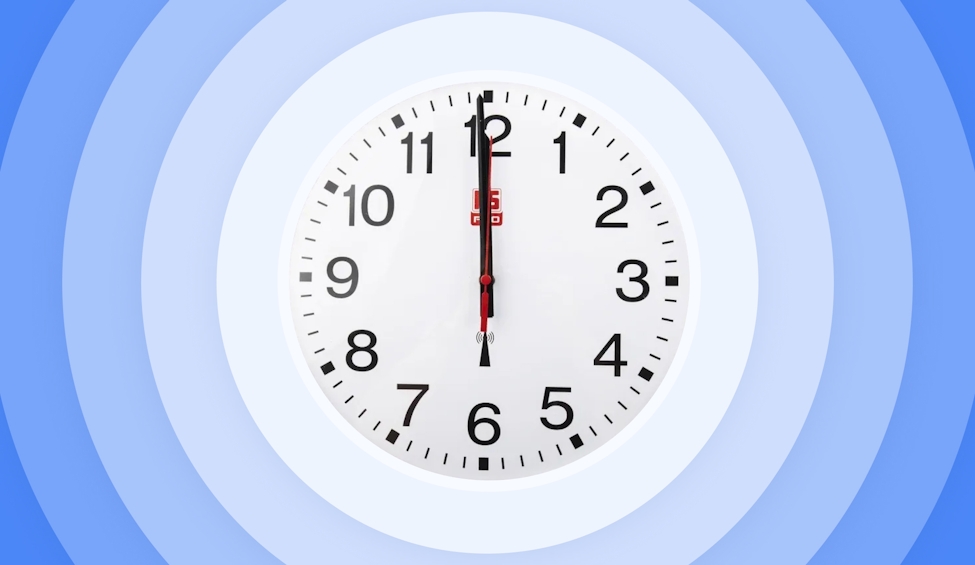 Your marketing has worked, and perhaps your ecommerce sales have taken off. You're getting lots more orders, but can you actually deliver them? Your efforts will only pay off if you can reliably get your products to the customer in an efficient way that provides an excellent customer experience. Getting your delivery process on point will allow your business to keep growing.
Dispatching a handful of daily deliveries is easy, but if you start getting lots more, organizing delivery operations gets complicated. More orders means more packages, more delivery routes, and more drivers.
The tools you use for a few deliveries, like Google Maps or basic online route planners, might not easily handle dozens or hundreds more packages. Printouts of routes and switching between online and mobile apps, can be cumbersome. To streamline that process, your next step might be to find a dedicated delivery management solution for your last mile deliveries.
Delivery management software makes it simpler to organize all the steps involved in getting a package from order to doorstep, makes delivery services more efficient, and can save you time and money.
This post looks at the seven real-world benefits of delivery management software for your business. Specifically, we'll look at how our platform, Circuit for Teams, allows delivery teams to:
Deliver faster
Manage drivers more easily
Grow your business
Reduce wasted time
Keep your customers happy
Reduce fuel costs
Manage peak periods
Circuit for Teams is an easy-to-use delivery management software that calculates optimized routes for driver teams, monitors routes in real time, provides customers with tracking details, and stores proof of delivery. If you want to start delivering with Circuit right away, sign up now for your free trial.
1. Deliver Faster
How Circuit's delivery management software helps you make deliveries faster:
Making deliveries faster means your drivers are freed up to deliver more orders. To do that, they need to take the shortest and fastest delivery route that covers all their stops. Using a delivery management systemstreamlines the route planning and driver allocation process as algorithms take over the headache of working them out for yourself.
You don't need to spend precious hours working out each route manually. Using Circuit for Teams' route planning and optimization feature, you can just upload your list of delivery addresses.
Within a few seconds, our algorithm shares the orders amongst your driving team and calculates the fastest route for each delivery driver to take and gives dispatchers an overview of the whole delivery process.
Circuit's software solution then shares optimized driving directions with the relevant driver via the Circuit driver app, and they can use their mapping app of choice to reach each stop as quickly as possible using the most efficient route and stopping them from getting lost or taking wrong turns.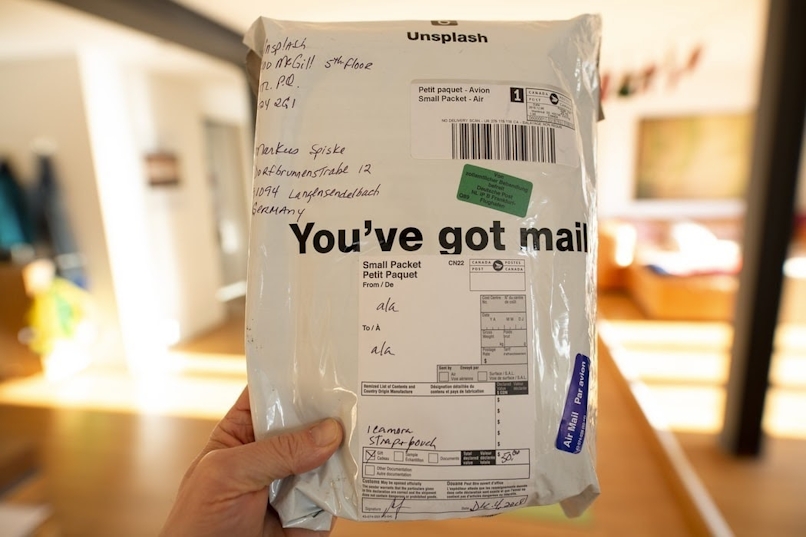 When delivery driver Sagar Khatri started using the Circuit Route Planner to optimize his delivery routes, he found he could double the number of packages he delivered in a day. The benefits of the route planner feature Sagar uses can be extended to a whole team of drivers when you use the Circuit for Teams delivery management software — with the added benefits of driver and delivery tracking and ETA alerts for customers and dispatchers.
As Sagar is paid for each parcel he drops off with a customer, using route optimization has also allowed him to double his daily income. He enjoys the fact that he doesn't have to estimate how many packages he can deliver anymore or time deliveries manually because Circuit's software solution does those jobs for him.
This means he always delivers as many packages as possible and is rarely out on deliveries for longer than he expected because Circuit has already calculated exactly how much time he'll spend on deliveries.
If there's a sudden schedule change, Circuit's delivery management software lets dispatchers and drivers easily add or delete stops, and Circuit recalculates the fastest route within seconds. The route planner feature also re-plans routes to avoid traffic, and updates ETAs and recipient notifications accordingly, making delivery operations smoother.
2. Manage Drivers
How To Manage Drivers More Easily Using Delivery Management Software:
As driver teams grow, it's important for dispatchers and managers to be able to manage and monitor each team member as easily as possible. Calling drivers or asking them to periodically check-in with dispatchers while out on a delivery route is time-consuming and can lead to delivery delays.
Because it is designed with driver teams in mind, Circuit for Teams makes it simple to add or remove drivers from the system, recording names, vehicles used and contact details. The Circuit for Teams mobile app links drivers and dispatchers directly and makes communication and monitoring easy through messaging and real-time route tracking.
Drivers can continue to use their preferred GPS app alongside the mobile app, including Google Maps, Apple Maps, Waze and Tom Tom Go — and the Circuit for Teams mobile app lets them switch seamlessly from navigation to order details, saving time and effort.
Tracking the progress of drivers along their delivery routes is straightforward using Circuit for Teams and dispatchers can be alerted to delays and provide customers with accurate ETAs without calling drivers or slowing their progress.
3. Grow Your Business
Circuit for Teams Keeps up as Your Business Grows:
You can manage a single driver or over 100 drivers using Circuit for Teams. Circuit's pricing is based on the number of drivers you have, and our software optimizes routes with up to 500 stops — so there's plenty of room to grow.
By freeing up the time you were previously using for route planning, making calls to drivers and fielding calls from customers, you can focus on other aspects of your business to drive its future growth.
Demand for your products can also fluctuate and Circuit for Teams allows you to add to or reduce your team of drivers from month to month to keep in step with those changes.
4. Reduce Wasted Time
Save time with Circuit's route optimization feature:
Anybody who has ever tried to manually optimize delivery routes knows how time-consuming it is. Circuit users, including courier companies and delivery businesses, know just how much time our delivery management software saves them as it streamlines the entire delivery operations process.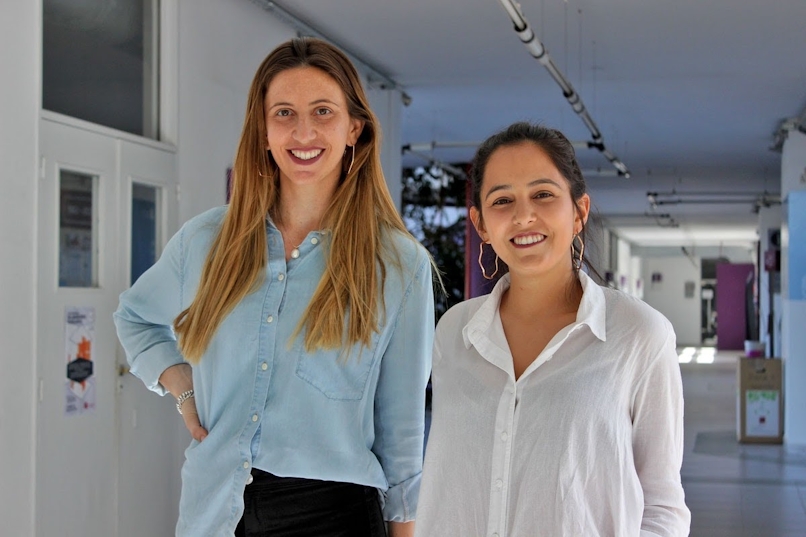 Pilar Ordoñez, who runs health food company Coco Market in Argentina, says Circuit has saved her around 5.5 hours per week in route planning compared with trying to optimize her delivery routes manually. The time it saves her allows her to focus on growing her business even further.
To start all you need is a list of stops and a list of drivers, and Circuit takes care of the rest. You can even export your orders from a platform like Shopify, and Circuit will calculate and optimize your delivery routes in less than a minute, freeing up your time for other tasks. And time windows, priority delivery, customer alerts, and ETAs make sure someone is home when the delivery driver arrives.
Optimized routing also saves time for drivers by preventing backtracking on routes, and minimizing wrong turns. Recipient notifications ensure there's somebody waiting to take delivery of every package loaded into the delivery vehicle, reducing the need for redeliveries.
Our proof of delivery feature ensures customers are kept informed of the progress of their order by email or sms and reduces the number of times they need to contact you for support about where their package is.
5. Keep Your Customers Happy
Keep customers happy by managing the whole delivery process:
Using delivery management software to run your own delivery operationsmeans you can be in charge of the entire process, from order to delivery, and create a unique customer experience.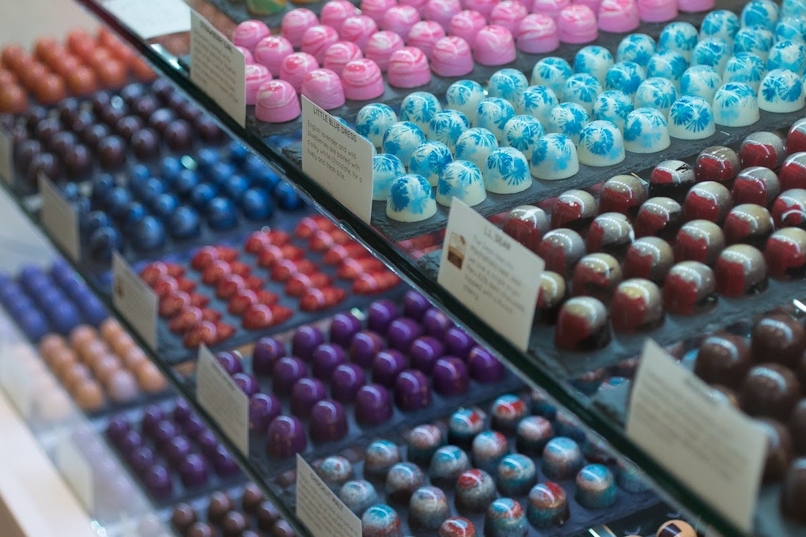 Circuit user Eva Choi at The Chocolate Lab in Calgary, Canada appreciates how using Circuit for local deliveries of her artisan chocolates lets her extend her unique customer service to home deliveries.
Chocolates, like other kinds of food delivery services, need to be delivered quickly and in a temperature-controlled way, so optimizing routes means Eva's handmade bonbons are never in the delivery truck longer than necessary and arrive at their destination in tip-top shape.
Circuit's accurate ETAs also mean The Chocolate Lab team can call to let customers know when their order will be arriving rather than a driver unexpectedly knocking on the door, which can be an uncomfortable experience.
Real-time driver tracking gives you real information to give to your customers when they ask for it. Circuit gives them automatic status updates when delays occur and offers dispatchers routing information that can be passed on to waiting customers as needed, making the delivery service as smooth as possible.
Circuit for Teams also has priority delivery and time-window settings for deliveries to customers who have paid for VIP or on demand delivery — to ensure that package drop-offs are made at exactly the right time.
6. Reduce Fuel Costs
Optimized routes reduce the amount of fuel your business uses:
Using the shortest and most efficient routes to deliver your orders not only saves your delivery business time, but also fuel.
Circuit monitors traffic conditions and recalculates routes so your vehicles waste less fuel on idling in heavy traffic.
Returning to an address to redeliver an item is an extra time and fuel cost for your business that you won't get back, so Circuit's accurate ETAs and recipient notifications ensure somebody will be at the delivery address when your driver knocks on the door.
7. Manage Busy Periods
Help your business to excel during the busiest periods of the year:
Festive periods such as Easter, Christmas, or Valentine's Day can lead to surges in orders that your business might not be able to deliver on unless your delivery system can keep up with demand.
Circuit's delivery management software lets you easily increase your driver team and vehicles used to keep up with higher demand at peak times, and unlimited route optimization means delivery routes can be made longer or shorter as required.
For example, The Chocolate Lab (mentioned above) saw a surge in orders for its artisan chocolates during Easter 2020 — during the COVID-19 lockdowns, which was when she first decided to start using Circuit's Dispatch plan, which includes unlimited route optimization, real time route progress, and spreadsheet import.
The next step up from that plan is the Recipient plan, which also provides electronic proof of delivery using a photo of the package drop-off point or a signature, and sends customers live tracking updates. Ideal for the busiest periods.
And the Circuit for Teams Premium plan offers all the features of the other plans, as well as the ability to export data to other services (e.g. your sales system, staff management system, or fuel or vehicle maintenance tracking system).
Takeaway: Circuit for Teams streamlines your delivery operations, and lets you spend time on growing your business
These seven benefits of using Circuit for Teams lead to one major benefit for the future of your business: you get to spend more time focusing on the important tasks that impact your company's success and growth.
You can rely on Circuit's delivery management software to streamline the time-consuming task of calculating optimized routes, real-time tracking of drivers and deliveries, sending out delivery service notifications to customers, capturing proof of delivery, and collating all of this information in an easy to use interface and mobile driver app — to keep everyone on your team informed.
Circuit for Teams is an easy-to-use delivery management software that calculates optimized routes for driver teams, monitors routes in real time, provides customers with tracking details, and stores proof of delivery. If you want to start delivering with Circuit right away, sign up now for your free trial.