6 minute read
8 Common Last-Mile Delivery Challenges and Solutions
Learn how to tackle the most common last-mile delivery challenges with these effective solutions for a seamless and efficient delivery process.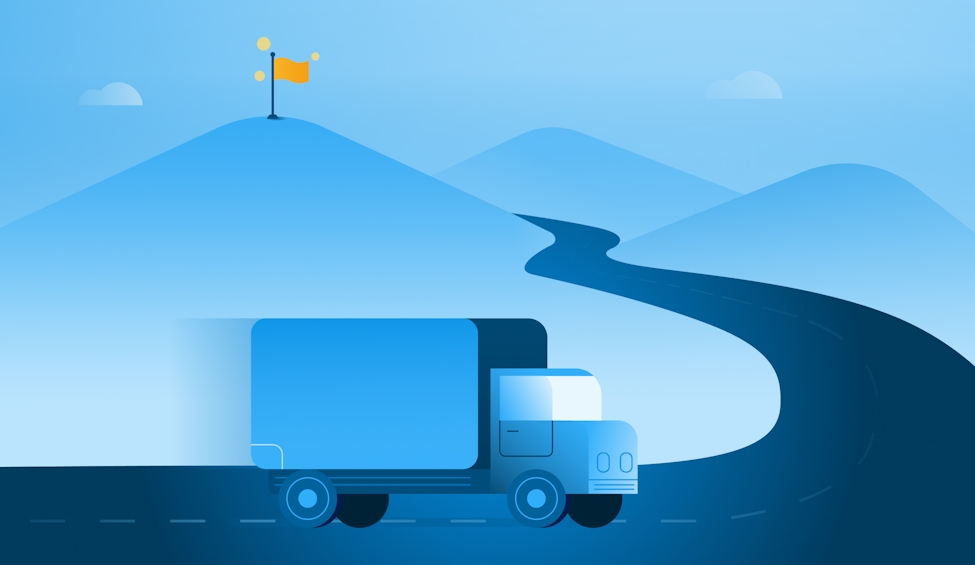 Use Circuit for Teams to cut your last-mile delivery costs while improving your customer experience.
If you drop the ball on your last-mile logistics, it can harm your entire supply chain. It's like fumbling the ball on the one-yard line when your team is getting ready to score a touchdown. 
On the other hand, if you can optimize your last-mile delivery, you'll keep profits high and customers happy. What better way to make sure things continue to run smoothly? 
As anyone who works in last-mile delivery knows, it has its challenges. However, the most common ones are easy to overcome with the right approach. 
In this article, I'll give you the best solutions to the main issues you're most likely to face in last-mile delivery. 
You'll learn about some of couriers' biggest challenges and discover the top last-mile delivery solutions for success to improve your functionality without adding operational costs. 
By the time you finish reading, you'll be fully prepared to enhance your last-mile delivery process. Let's get started!
Key takeaways
Route optimization software can help you cut delivery costs by creating the most efficient delivery routes and decreasing late deliveries.
Automatically optimizing driver routes and using cutting-edge tracking technology can improve your time management thanks to more efficient and timely deliveries.
Amazon has made delivery speed more important now than ever. Meet and exceed customer expectations by offering same-day delivery and real-time delivery notifications. 
Don't forget about reverse logistics: the important part of last-mile delivery that involves customer returns. Improve your returns process with clear instructions and convenient pickup options for customers.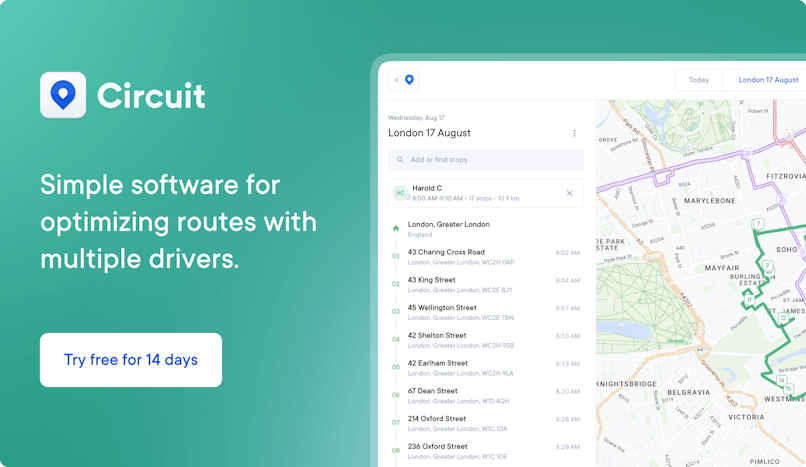 1. Rising delivery costs
The eCommerce market is super competitive right now, with so many companies offering lightning-fast, same-day delivery. As this continues to become the expectation of your average customer, you'll be paying more in shipping costs to meet those demands. 
But that doesn't mean you have to spend an arm and a leg on every single delivery. There are still ways that you can cut delivery costs without diminishing the quality of the top-notch last-mile delivery service that you give to every customer who orders from you. 
The trick to delivering fast while maintaining current costs is to look for ways to do it more efficiently. One approach to this is using route optimization software to cut down on delayed deliveries and avoid the times of day with the most traffic.
Another tip is to optimize your packing process by using lightweight materials and improving your inventory management system. For example, placing items near each other that are often packaged together can speed up the packing process.
Planning your vehicle capacity can also help you manage your delivery costs. For example, you may consider increasing your delivery vehicle capacity to allow for larger batch deliveries to multiple customers in a single trip, reducing your fuel and labor expenses.
2. Inefficient routes
If your delivery drivers are not making enough on-time deliveries, it could be due to inefficient routes. Aside from delivery time issues, this can also have you spending more money than you need to on fuel costs. 
Inefficient routes are a huge problem for last-mile delivery services. However, there's a better way to plan your routes thanks to delivery technology.
Route optimization software can automatically create the best routes for your drivers, and all you have to do is punch in a list of their stops. It will spit out the best routes, including what times of day are best to be out on the road and what times drivers will want to avoid. 
With more efficient routes, you'll be able to make more deliveries in less time and get your customers' orders delivered to them faster. 
3. Time management
In last-mile delivery, time is money. If you can save time on mundane or menial tasks, you can put it toward something more beneficial and productive, and send drivers home sooner (while you're at it, head home early yourself.)
If you don't plan for potential delays and disruptions in your delivery schedule, you could miss delivery deadlines. Improving your time management lets you set realistic shipping expectations for your customers so they're not disappointed.
Optimizing your route planning and leveraging real-time tracking technologies with the right software will help you make the most efficient and timely deliveries possible. It will also keep your drivers happy!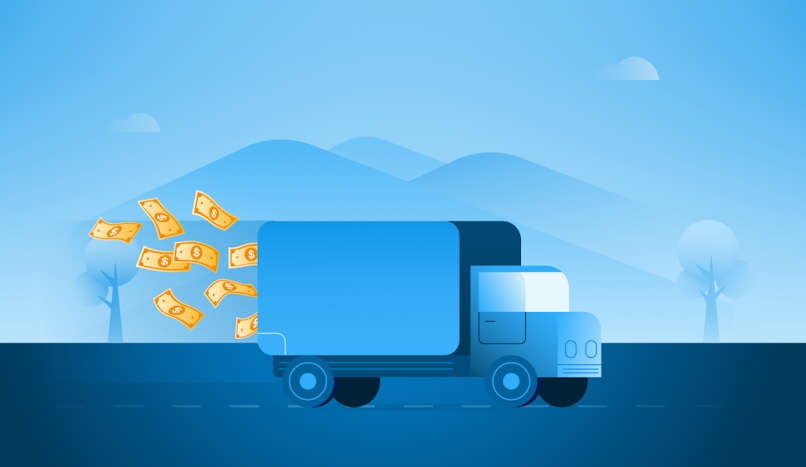 4. Delivery delays
Delivery delays happen occasionally because of elements outside of your control, but you should try to limit these occurrences as much as possible. You can do this through — surprise! Optimized route planning and automation.
Customers may plan their days around expected deliveries, so it can be a huge inconvenience when their packages don't arrive on time. One way to prevent this is to speed up delivery times with optimized scheduling and prioritizing stops according to customer needs — both things you can do with the right last-mile delivery software.
5. Customer expectations
Perhaps you've heard about the Amazon effect. Thanks to the high bar set by the world's biggest eCommerce giant, consumers expect faster-than-ever delivery from online retailers. 
This increasing demand has been on the rise in recent years, especially in light of the COVID-19 pandemic and the new delivery options that came about as a result. If you're not up to speed, customers may look elsewhere.
But with today's route optimization software, you'll enjoy more efficient route planning and be prepared to get customers their items as quickly as possible, even if they want same-day delivery. 
Plus, your customers will know exactly when they can expect their items to arrive, thanks to real-time delivery notifications and updates. What better way to meet customers' delivery expectations?
6. Reverse logistics
Returned orders are part of your last-mile delivery, too. Reverse logistics refers to your ability to sustainably process returned goods, including recalls, repairs, and recycles in addition to product returns. 
When customers know they can easily return items, they are more likely to shop online. That's why a reverse logistics strategy involves a good return policy and a solid return management system.
Take whatever steps necessary to optimize and improve your reverse logistics. Make sure that there's an effective process in place for handling customer returns. 
Offer customers a seamless, efficient returns process with clear instructions and convenient pickup options. This streamlines the product return journey, minimizes delays, and improves customer satisfaction, loyalty, and retention. 
7. Failed delivery attempts
Sometimes, no one is home when a driver tries to deliver a package. Other times, they don't hear the doorbell, and they just miss that delivery driver by a few seconds. 
Whatever the cause, failed delivery attempts leave everyone disappointed. The best way to prevent this is to keep everyone up to date in real time about where their packages are and when they'll arrive at their destination.
That's how real-time tracking, customer notifications, proof of delivery capture, and automated identity verification reduce your failed deliveries. Customers can be ready to accept their deliveries when they arrive, and they can easily sign for them when they arrive.
And when they're not home, drivers can capture proof of delivery by snapping a quick photo before they leave. No more customers claiming their package wasn't left on their porch like they asked!
8. Lack of real-time visibility
Real-time visibility is a supply chain issue that affects both you and your customers. You need to know where your inventory is at all times, and they need to know when their order will arrive.
Delivery software that uses location technology lets you track drivers all the way to their final destination. That way, you can make sure they are on task and find out about any delays ASAP.
In addition to keeping you on top of your delivery operations, this can also keep your customers in the loop. A good last-mile delivery software lets you send them notifications about where their package is and updates them if the estimated time of arrival (ETA) changes for any reason.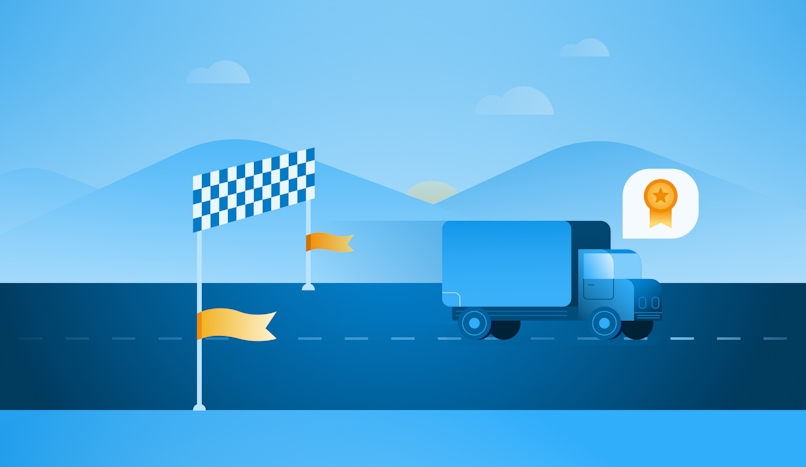 Optimize your last-mile delivery with Circuit for Teams
Clearly, last-mile delivery isn't a simple matter, as you've just learned from hearing about the many challenges of last-mile delivery. So, how can you give your customers a great delivery experience?
You need the best route optimization software to take your supply chain management to the next level. 
Circuit for Teams delivery management software automatically creates optimized routes for your drivers, and gives your customers real-time delivery updates and notifications. It's easy to use and designed to improve your delivery timelines and order fulfillment process. 
Businesses using Circuit for Teams have saved an average of 20% on their delivery costs. Try Circuit for Teams today, and find out how much you can save by streamlining your last-mile delivery!