9 minute read
How Real-Time Visibility Improves Supply Chain Transparency
Real-time visibility is revolutionizing supply chain management. Discover how it can improve transparency and optimize your operations.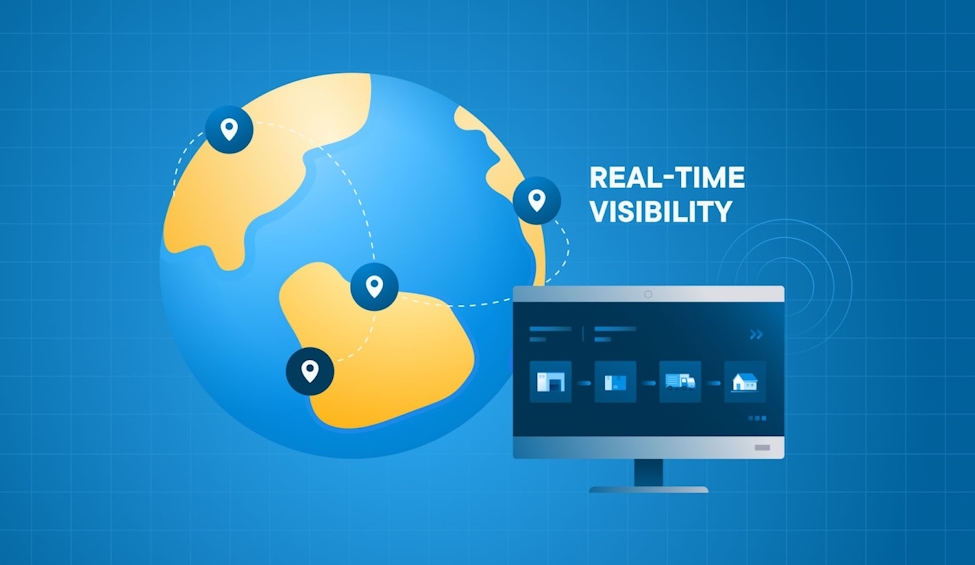 Circuit for Teams makes it easier to supervise drivers and deliveries, allowing for transparency in the supply chain and a more satisfying customer experience.
Ever feel like you're struggling to get a handle on your supply chain process?
Guess what? You're not alone. 
The entire supply chain process is a complex ecosystem that can be difficult to navigate and improve, and for a long time, progress has felt like an uphill battle.
Fortunately, while the supply chain process can be demanding, recent technological developments have made it easier — and no, I'm not talking about trucks with rocket boosters.
When I say recent technologies, real-time visibility is top of the list.
Want to learn how real-time visibility can benefit your entire supply chain?
It's pretty simple — real-time visibility allows you to identify and eliminate bottlenecks, streamline decision-making processes, and boost efficiency and productivity.
The result? Better customer experiences and a bigger bottom line. Say goodbye to relying on traditional supply chain management methods.
In this post, I'll get into how real-time visibility can improve supply chain transparency. You'll learn what it is, the benefits it offers, and how you can use it in your business. 
By the end, you'll have a better understanding of how real-time visibility can help optimize your supply chain ecosystem — saving you time, money, and effort in the long run.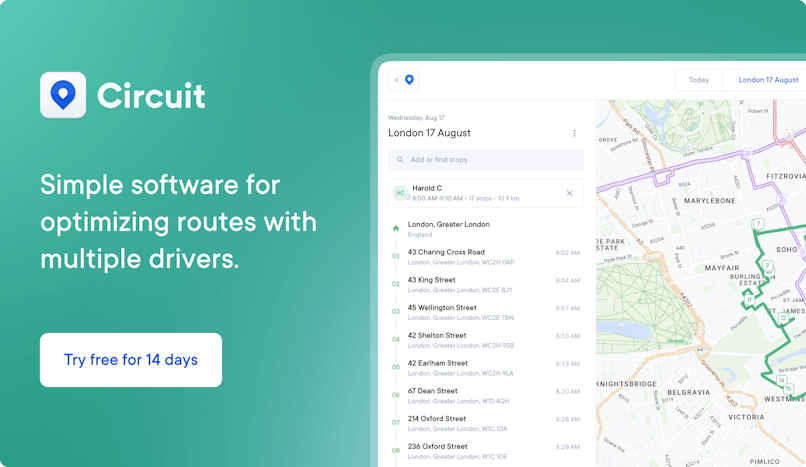 What is real-time visibility?
Real-time visibility is like having a live view of the journey of your products. 
Like a private investigator, you can follow its path, get notifications, and know where it is at any given moment.
This makes it easier to identify potential problems early on and take action.
Plus, stakeholders like customers better understand the conditions your products are traveling in, giving them peace of mind knowing their items are safe.
It might sound complicated, but getting real-time visibility is pretty straightforward.
All it takes is a network of connected sensors and data-tracking devices to collect the data. Then, the information goes to a cloud platform, where you can access it through an app or web portal.
Let's use an example. Say a brand is shipping clothes from the factory to the warehouse. 
For real-time visibility of the items, the company can attach a data-tracking device to the pallet of clothes, which collects and sends real-time information about its journey — things like temperature, humidity, speed, and location.
Now, the brand can use this data to get live updates about the shipment's whereabouts and any issues. This can save time and money in the long run, as it helps them track their orders more efficiently.
Cool, right? It's all thanks to a combination of technology like digitalization, automation, APIs, machine learning, and artificial intelligence.
When using these together, you can access real-time data on your inventory management and supply chain operations — talk about convenience.
Manually asking for updates and estimated times of arrival (ETAs) from your drivers can be troublesome. 
You might experience delays in communication, and drivers may not be able to provide accurate ETAs due to traffic or other unexpected issues.
Plus, you might have difficulty getting insight into the condition of your goods while in transit  — something that could be crucial when delivering perishable items.
It's even worse if something unexpected happens during shipping, as you won't be able to take any action until your shipment has arrived.
Thankfully, with real-time visibility solutions, you can quickly identify and address issues while the goods are still in transit and avoid all sorts of issues that could affect your entire supply chain ecosystem.
Plus, customers don't have to wait hours with no clue or certainty when their driver will show up with their goods.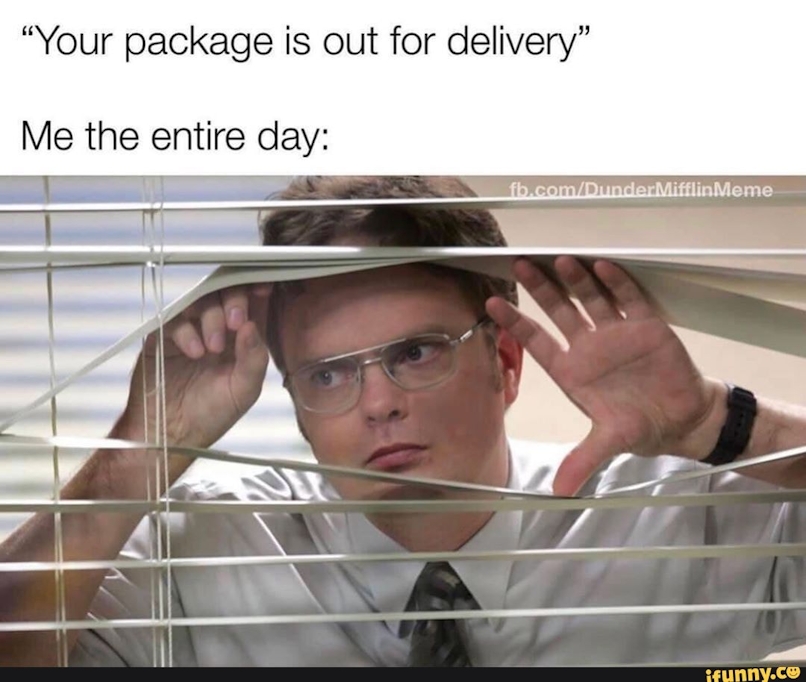 Having real-time visibility in the supply chain can be a lifesaver when it comes to having access to all the data you need, like potential disruptions that could cause delays. 
Think traffic jams, overcrowding, and bad weather — all of which you can monitor and account for, allowing you to make swift decisions and keep customers informed of their packages.
The current state of supply chain transparency
Keeping track of packages while they're in transit can be challenging — and you can sometimes feel like they disappear into thin air.
It's also hard to know if companies treat products ethically and with respect for the environment due to the lack of transparency.
This lack of visibility and transparency can lead to inefficiencies, higher costs, and unhappy customers — all of which can have a negative impact on your business.
In today's world, everything moves at lightning speed, and so should your goods. 
So, it's becoming more and more important to have real-time visibility in your supply chain.
Modern technologies like GPS tracking, machine learning, blockchain, and the Internet of Things (IoT) are great examples of real-time visibility tools.
These tools make it easier to track products, streamlining the process and giving you greater insight into your supply chain. 
And while there are a lot of challenges that come with achieving transparency, taking advantage of new technologies can help.
According to a Gartner report, 50 percent of businesses haven't started building a road map for supply chain digital transformation. So, it's not too late to move ahead of your competitors.
The need for real-time visibility is crucial, and with the right tools and technologies, you can gain a competitive edge.
In the next section, I go over ways to improve the transparency of your supply chain through real-time visibility.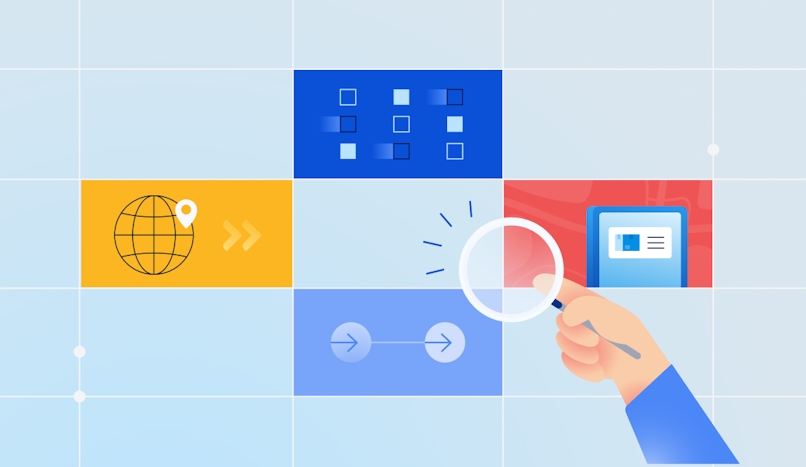 Improving supply chain transparency with real-time visibility
Supply chain visibility can make a world of difference for businesses. Some advantages of having real-time info include:
Identify supply chain disruptions. Got a hunch that something's off in your supply chain? Real-time visibility gives you the data to confirm it, so you can avoid any issues before they become major problems. That's what we call data-driven insights.
Improve customer satisfaction. Who doesn't like feeling reassured their item is on its way? Trust me, there's nothing more frustrating for a customer than not knowing when a product will arrive. With real-time supply chain visibility, customers know they'll get their orders on time.
Establish smoother workflows. You can also establish smoother workflows by automating the tracking of your products through real-time visibility. Systems like this can help you save time and money while giving you better control over your supply chain operations.
Real-time visibility challenges and considerations 
Gaining real-time visibility into your supply chain can bring plenty of benefits for your business — but it's not without challenges.
Some factors to consider when using real-time visibility for supply chain management include:
Technical challenges. Real-time visibility needs infrastructure that can handle a lot of data and integrate with existing systems while promoting security and reliability. It's heavy lifting, but the right management systems can get you there.
Organizational challenges. Keeping everyone on the same page can be tough when every supply chain partner has their own goals and processes. That's why having open communication and being able to adjust quickly are important for successful real-time visibility. It's all about collaboration across the board.
Ethical considerations. Not everyone loves having their data collected, so it's important to keep privacy in mind. Make sure to handle data collected securely and ethically while respecting the privacy of those in the supply chain.
Cost implications. Sure, there could be a hefty initial investment in technology and training staff and partners on the new system, but using real-time visibility could save your business money in the long run. It's worth weighing the costs and benefits.
Real-time visibility tools and technologies
Real-time visibility tools are essential for streamlining supply chain operations and offering insight into the movement of products across different locations. 
Some types of real-time visibility tools and technologies to consider include:
Real-time transportation visibility platforms. Tired of not knowing where your drivers or packages are? Transportation visibility software can help. They offer a comprehensive view of your supply chain operations by combining data from multiple sources, such as GPS and RFID tags. Plus, you get real-time status updates on your drivers' movements and analytics tools to make informed decisions.
Big data analytics (BDA). Got a lot of data to work with? BDA is a set of technologies used to analyze really huge data sets. With BDA, you can process real-time data collected from tracking and uncover patterns and trends.
Business process optimization (BPO). BPO is a system that makes your business processes more efficient. We're talking about analyzing real-time visibility data to identify areas of improvement — like in-transit times and delivery accuracy — so you can get the edge on your competitors.
Check out our top pick for incorporating real-time visibility into your supply chain ecosystem.
Circuit for Teams
Circuit for Teams is route optimization software that can help you get real-time insights into your supply chain operations.
Working alongside drivers' favorite GPS apps, Circuit for Teams gives your dispatchers access to real-time alerts on delivery information.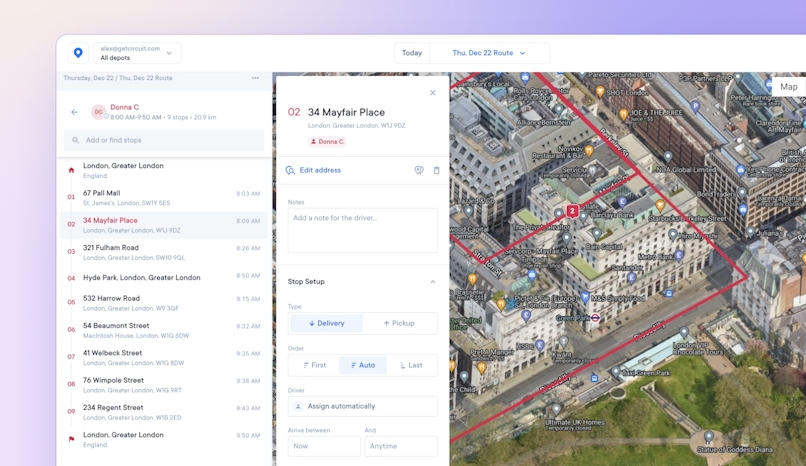 With our updated features, your dispatchers can now select satellite views for a photographic bird's eye view of routes and dynamic stop status icons that offer real-time updates on the status of stops.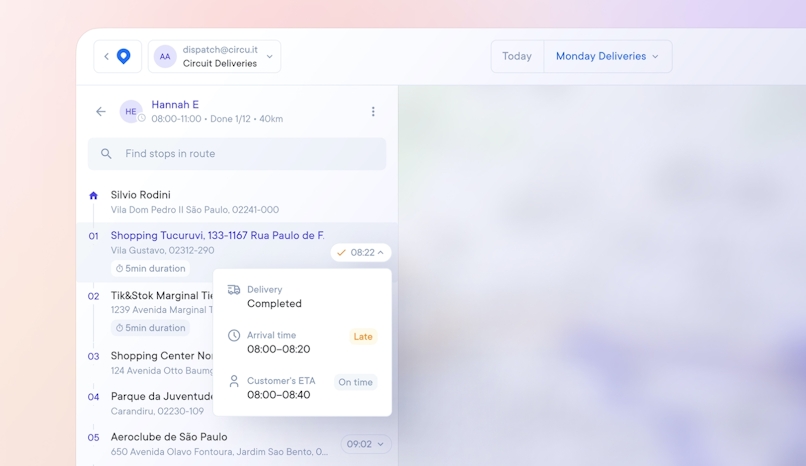 Plus, your team can benefit from Circuit's Webhook API V0.1b, which allows two different software programs to communicate — giving you access to useful event-based data.
Circuit for Teams is a great tool for businesses looking to gain real-time visibility into their supply chain operations. Sign up today and see how you can benefit from increased visibility, control, and efficiency.
Implementing real-time visibility in the supply chain
Implementing real-time visibility into the supply chain is no easy task.
But with the right approach, you can use the power of real-time visibility to streamline your operations and gain valuable insights.
We offer steps for successfully implementing real-time visibility in supply chain management:
Analyze current systems. Start by understanding the current state of your supply chain and identify any processes that need improvement. This offers a baseline for measuring progress.
Design an implementation strategy. After analyzing your current systems, devise a strategy for implementing real-time visibility into your operations. This strategy should consider your goals and timeline and the solution's cost and functionality.
Choose the right technology. Once you've got a strategy, pick the right technology for your needs. This includes selecting hardware components like sensors, RFID tags, and GPS tracking devices.
Invest in improving the capabilities of all tiers. Finally, invest in improving the capabilities of all tiers of your supply chain. You can do this by giving adequate resources to suppliers and vendors for tracking shipments and working with transportation companies to deliver goods efficiently.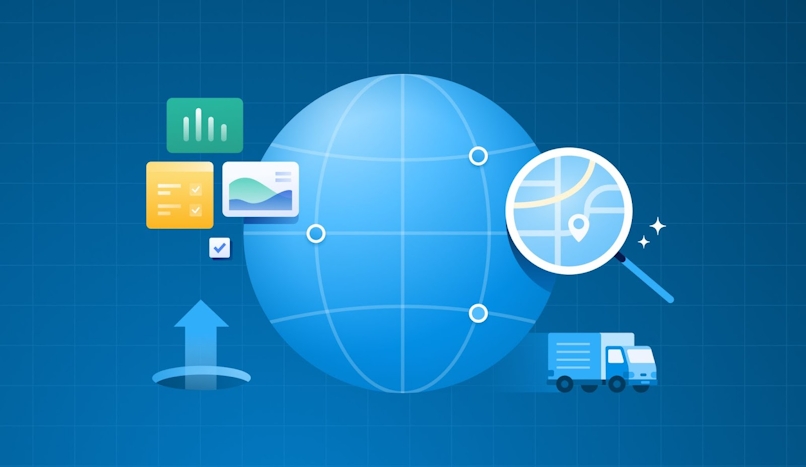 Best practices for successful implementation 
Real-time visibility is a great way to take control of your supply chain. But to make sure it works for you, consider these best practices:
Automate and optimize processes. Make your job easier with automated processes. Real-time visibility tools help prevent employee mistakes and optimize efficiency. Streamline by setting clear goals, optimizing workflows, and boosting communication between teams.
Identify the right data sources. Make sure you're keeping track of the right info! Choose data sources with accurate, real-time updates. IoT sensors and RFID tags are great options for keeping your system updated.
Invest in data security. Protect your data from malicious actors while keeping its integrity by investing in data security measures like encryption and authentication protocols.
Use a transportation management system (TMS). A TMS can make all the difference in managing your transportation needs. It's an easy way to optimize and streamline your shipping, making sure you get the best possible route, delivery time, and cost.
Enhance your supply chain management with real-time visibility
Gaining visibility over your supply chain is the key to success. Not only do you get better control, but you also gain valuable insight into product movement. 
Plus, it can help you save time and money with improved transparency.
I strongly recommend you make real-time visibility a priority in your supply chain operations.
Don't fall behind the times — consider using real-time visibility now. It will only become more important as supply chain operations develop, so get ahead and see the results.
If you're ready to get started, Circuit for Teams can help — allowing your dispatchers to monitor drivers and deliveries in real time for maximum efficiency. 
Try Circuit for Teams today and take control of your supply chain operations.