9 minute read
How to Create an Effective Capacity Planning Process
Capacity planning is essential to making sure your logistics, delivery, or shipping business keeps up with supply chain demand. Here's how it works.
Capacity planning allows your company to identify bottlenecks, streamline operations, and minimize the risk of not being able to meet supply chain demand. Circuit for Teams can support capacity planning.
What if it was easy to define clear delivery workflows, assign resources, and meet customer demand?
It can be, provided you use an effective capacity planning process.
Both couriers and dispatchers can benefit from these processes. They can help you manage your deliveries and improve your customer service.
Capacity planning refers to the processes and tools needed to make sure that your company and its workforce can keep up with supply chain demand.
With careful capacity planning, you can identify bottlenecks, streamline operations, and minimize the risk of not being able to meet supply chain demand. 
Capacity planning is also essential if you're thinking of scaling up your services, giving you the information you need to plan the necessary resources.
The benefits of capacity planning are clear. But just what does it involve? Read on to find out.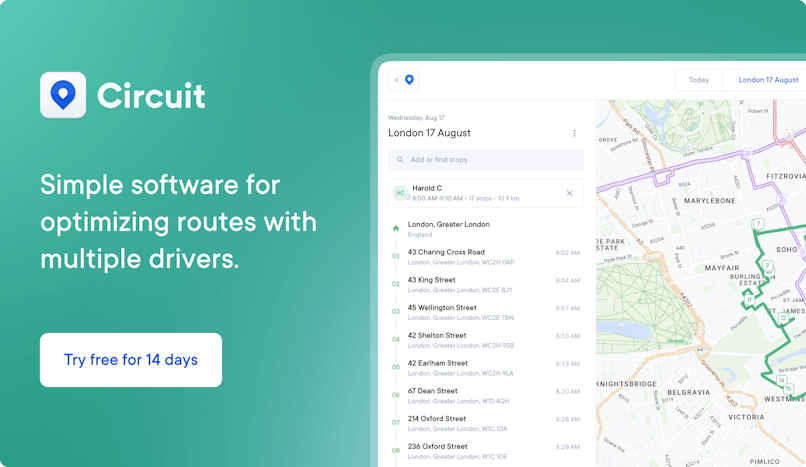 What is capacity planning?
Capacity planning is about making sure your business has the available resources to meet consumer demand. Satisfied customers are the basis for your business's success — so you never want to leave a person hanging!
Capacity planning allows you to determine your current capacity. Or, the maximum you can take on and still get the job done in the usual period of time.
You can then determine what you need to scale up, such as more workers, time, or skills.
For example, as a dispatcher, this could involve having enough drivers and vehicles to fulfill your last-mile delivery needs. Want to scale up and fit in more deliveries in a given day? Then you might need to hire more drivers or implement technologies that can streamline operations and save your team time.
But without capacity planning, quickly flexing your fleet up or down to meet changing demand would be almost impossible.
Another example: Suppose you run an e-commerce business and ship goods to people. Overnight, a social media post marketing your signature product went viral—and demand is through the roof.
Great news right? Only if you can meet that demand. If you don't have the products, packaging, or people power to fulfill all those orders, you'll lose out on potential profits. What's more, you could anger customers by having to cancel orders or send them super late.
The goal of capacity planning? To make sure you can keep up with customer demand and optimize operations accordingly.
3 capacity planning strategies to consider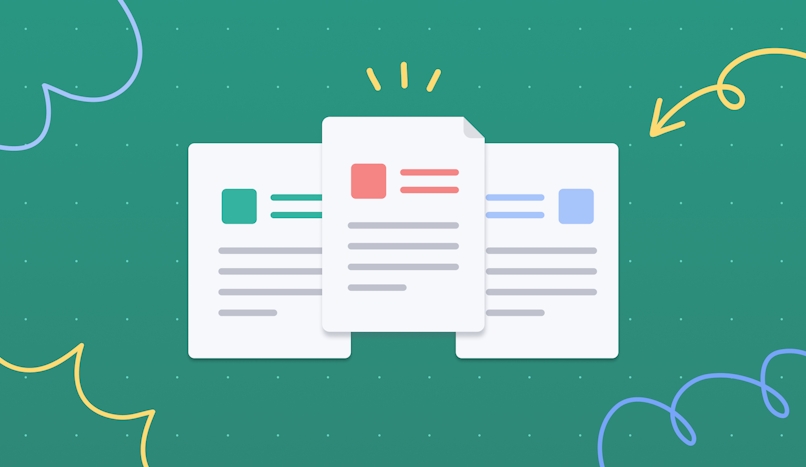 Now that you know what capacity planning is, let's look at three different strategies you can quickly act on.
When correctly implemented, capacity planning can help make sure that you have the resources — from tools to people — to keep up with supply chain demand. Even if you're not strategically-minded, each process is pretty straight-forward. Here are the three main types of capacity planning.
Lag strategy 
A lag strategy focuses on making sure you have enough resources (materials, people, and more) to meet actual demand. A lag strategy helps keep costs low by looking at the present instead of the projected demand.
For example, say your delivery business currently fulfills 850 to 1,000 deliveries per day. With a lag strategy, you'll only maintain the resources (like workers, delivery vehicles, and packaging goods) to fulfill that demand—and no more.
A lag strategy is ideal for smaller businesses that may not have high capacity needs. However, it can be problematic if demand suddenly surges and you aren't prepared since lag strategy deals with the current demand only and doesn't consider predictions regarding future demand. 
Lead strategy 
Unlike a lag strategy, a lead strategy is forward-looking. It focuses on getting and maintaining the resources needed to meet future demand based on forecasting (predictions).
For example, say your delivery business ships 850 to 1,000 packages per day. However, you can anticipate higher demand around the holiday season from Black Friday in late November through Chanukah, Kwanzaa, Christmas, and New Year's. 
Based on previous years, you know that you can anticipate fulfilling up to 2,000 deliveries per day during this time frame. Based on this prediction, your lead strategy would require scaling up. You might hire temp drivers to boost your staffing needs during the busy season, for example.
A lead strategy is better-suited for larger companies with higher capacity needs and are more likely to scale rapidly. A lead strategy is forward-looking and based on future predictions about demand.
Match strategy 
A match strategy is considered a mix of the lag and lead approaches. It requires assessing the current demand and also taking into account future demand predictions and market trends to adapt your resource management accordingly.
For example, say you have an e-commerce shop that sells green tea. You ship out about 500 boxes of tea per day on average. Following a match strategy, you revisit your capacity planning once per month, checking if your current average remains at 500 boxes per day while also considering trends that could impact future demand.
For instance, if celebrity influencers have started talking about the benefits of green tea on social media, you might expect an increased demand. You could adapt your capacity planning, making sure you have enough inventory to go ahead.
A match strategy is a versatile approach that can serve mid-sized businesses well. This approach needs to monitor current demand while also examining demand forecasts. It's more flexible and allows companies to pivot quickly but also requires more work since you have to look at both the present and future.
How does capacity planning affect your business?
As a logistics, shipping, or delivery dispatcher, your worst nightmare is not being able to get packages where they need to be when they need to be there.
Capacity planning makes sure that you have the resources — from vehicles to drivers — to meet that demand. 
Capacity planning can also help you streamline operations.
For example, when you understand your capacity, you know exactly what you can deliver within a certain time frame.
If you know that your current team's capacity is 500 deliveries per day, you can plan to hire more drivers if your capacity demands increase. You can use this concrete data to justify your staffing decisions.
Finally, capacity planning can help you identify bottlenecks that are slowing down your operations. By identifying these hurdles, you can better allocate your resources and reduce waste. 
For instance, you might find that your average driver can only make 250 deliveries per day. The hurdle: Drivers are having trouble charting efficient routes and frequently run into traffic jams, which slow them down. You find that they could make 300 deliveries per day with better-optimized routes. You overcome the hurdle (traffic jams) and reduce waste (wasted driver time).
If you have a team of just five drivers, that multiplies to an additional 250 deliveries every day!
How to create a capacity planning process
Not heard of capacity planning until now? You're probably wondering where to start. 
Don't worry. Here's a quick rundown of what it involves.
Step 1: Assign a process owner 
Capacity planning is a complex process. You need to pay attention to many details, from your workforce to the tools and technology you use.
But, as a busy dispatcher, you likely don't have the headspace for that.
Having one person oversee these details as the capacity planning process owner simplifies things. This person should be detail-oriented and organized so they can track the many different components of capacity planning, from the number of packages delivered per day to market trends (like increased demand for deliveries around the holiday season).
Your capacity planning professional should also have good written and verbal communication skills. They need to be able to present their findings in formats like tables and charges and explain them clearly.
For example, say your capacity planner has noted an uptick in demand around Valentine's Day. They might want to present that information to you to justify hiring temporary drivers around that time of year.
Step 2: Identify what resources will be measured 
So you've already identified your capacity process owner. Now you'll need to determine what resources you'll measure in the capacity planning process. For companies in the logistics, shipping, or delivery space, this could include points like vehicles, drivers, and fuel.
You can compile this information in a single spreadsheet, with a separate tab for each resource.
So, in your "vehicles" tab, you might list all your vehicles and their data like any breakdowns or maintenance needs.
Your "drivers" tab might list all your drivers and their basic information, like how often they work, what routes they take, and how long it takes them to complete their routes.
Your "fuel" tab could list daily, weekly, and monthly fuel expenses — and even link to your driver tab, including average fuel expenditure for each driver.
Step 3: Measure current resource performance 
Once your process manager knows what resources to measure, it's time to gather data.
Technology can help you with this. For example, a route planner like Circuit for Teams can help track how many stops and packages a driver delivers in a single day to help measure driver capacity.
Step 4: Assess maximum resource capacity 
Maximum resource capacity is the maximum output (such as deliveries shipped or orders fulfilled) your business can achieve in a given time frame. For example, if you're an e-commerce provider, you might only have the inventory and people power to ship a maximum of 100 packages per day.
If you're in logistics, your maximum resource capacity could refer to the maximum total deliveries your company can fulfill in a given day. To calculate this, you'll need to consider how many drivers and vehicles you have and how many stops each driver can make in a standard shift (such as eight hours).
Step 5: Forecast the workload 
You can forecast the workload based on your maximum available capacity. This might need input from individual workers. For example, if you manage a company of drivers, you might consider the maximum number of deliveries a single driver can make in a day.
Step 6: Transform forecasts to work requirements 
With the above data, now it's time to determine what changes you need to make for effective capacity planning. 
For instance, could your drivers squeeze more drop-offs into their shifts? If not, what can you do to make this possible? Could you better streamline operations by developing more efficient routes? Or do you need to hire more drivers?
Maybe you need to look at your vehicle packing strategy?
Step 7: Map out resource usage 
Next, you can take your workload requirements and compare them to the maximum resource capacity you already calculated. Suppose you have a team of five drivers and each driver can complete 100 stops per day. That's 500 deliveries — your maximum resource capacity.
You use a match strategy of capacity planning. So, you need to consider not only your current demand (500 deliveries per day) but also your future demand. The holiday season is ahead, so you look at your company's performance in past years to see what kind of delivery output you can anticipate.
You find that you delivered 750 packages per day on average around the holidays. So, you know that you need to change your capacity planning to meet this target. You might improve your resource usage by giving drivers better optimized routes, allowing each of your five drivers to drop off an extra 50 packages per day — totaling 750 deliveries daily.
Step 8: Predict capacity 
By following all of the steps above, you can determine a time frame that you need to upgrade your resources (if at all) to meet capacity. This gives you a deadline for completing concrete steps, like hiring new drivers.
Taking the example above, suppose you revisit your capacity planning in early November. This is when you realize you need to update your maximum capacity to accommodate the holiday rush, so you can get out 750 deliveries per day.
You only have a few weeks to make that change. You might hire another driver, for example — or take the step above and simply optimize routes better, so your existing drivers can do more in a single shift.
Update forecasts 
Capacity planning is an ongoing process, not a one-time effort.
You can compile the data above into spreadsheets for future forecasts and resource planning. We've already seen how this has proven useful in the above example regarding capacity planning for the holidays. By looking back at old capacity planning documents, you can help predict future demand and adapt.
One way to record data is using a simple spreadsheet, as described above (step 2). For example, as a logistics provider, you might include tabs for points like vehicles, driver, and fuel. You can keep these records on a weekly, monthly, and annual basis, looking back to old data to inform future capacity planning.
You'll find this exercise invaluable for making decisions on your future capacity management and resource planning.
How Circuit can save you time and money during the shipping process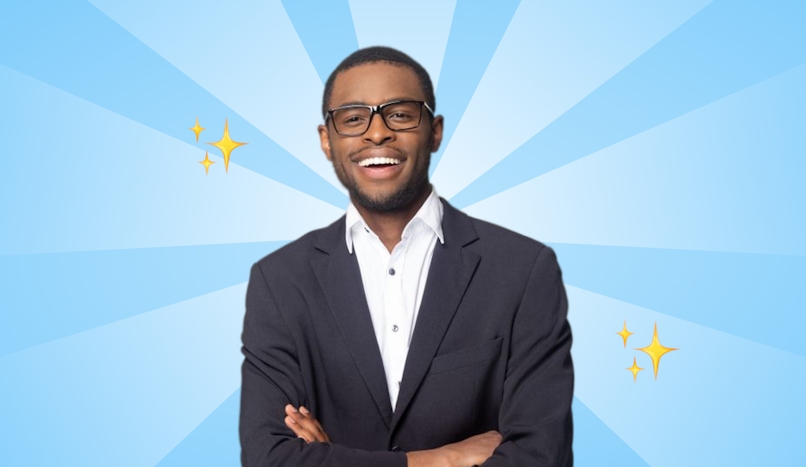 It doesn't matter if you're preparing to scale up capacity as a logistics, shipping, or delivery provider. The right technology can help save you time and money.
You just need to find the right fit for your needs
It pays if you first take some time to define your capacity planning process (as we've outlined above). Then use data to understand your needs and look to the future before making your final decision.
Of course, some capacity planning software is more capable of handling complex tasks and is easily scalable than others.
Circuit for Teams is a capacity planning tool that can help you optimize operations and make deliveries more efficient.
How does Circuit save you time? This routing software helps dispatchers and delivery managers plan driver routes in minutes. Just upload the delivery addresses through an Excel or CSV file and the tool plans your drivers' routes.
Circuit also saves time by mapping out the fastest sequence of stops for drivers' deliveries. Plus, drivers can use Circuit's mobile app to link to a GPS like Google Maps, which helps them avoid time-wasters like traffic jams.
Additionally, Circuit for Teams has a bunch of perks that can help eliminate wasted effort (and time) — like a package finder feature, which makes it faster to locate packages in stuffed delivery vehicles.
Circuit can further support capacity planning by giving valuable data to process managers. For example, real-time tracking of team members gives insights into driver efficiency.
By saving time and resources, Circuit can help your company cut operating costs and boost its bottom line. More efficient routes mean less wasted fuel, increasing profitability. It's a win-win.