4 minute read
How Beverage Wholesaler OK! Kombucha is Using Circuit to Deliver Directly to its Customers
Read our case study on how the beverage wholesaler OK! Kombucha started using Circuit to deliver directly to their customers during COVID-19.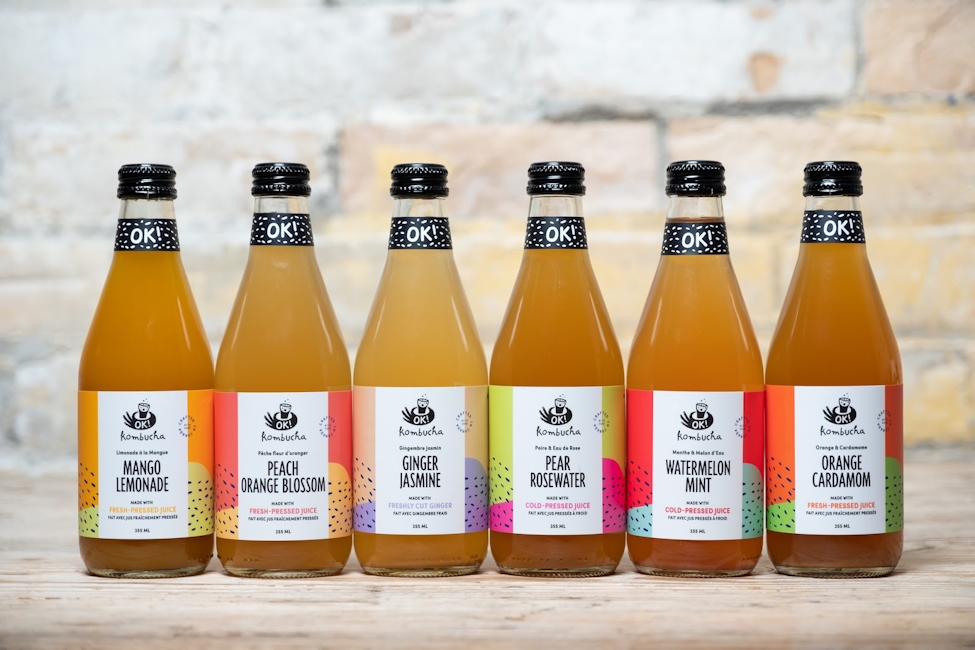 Safa Mostaghim-Vaezi and his business partner, Erik Friedmann, started OK! Kombucha as a beverage wholesaler that delivered their product – kombucha that is both healthy and delicious – to grocery stores and cafes. Late last year, they had been thinking of exploring the direct-to-consumer market.
So, when Ontario went into lockdown in April due to the COVID-19 pandemic, Safa saw an opportunity. OK! Kombucha began delivering directly to its customers.
It was an unmitigated success.
In their first month of operating on a direct-to-consumer model, they were able to match a typical month's worth of revenue from selling wholesale. Now, they predict that they will double their revenue in the following months.
But this change in business model brought new obstacles. When they were delivering wholesale orders, Safa and Erik were making 5 to 6 deliveries a week. When they began delivering directly to customers, they were making 30 deliveries a day.
When Safa and his partner began delivering straight to the consumer, they literally learned what worked (and what didn't) on the job. They knew almost immediately that they needed some type of route optimization or delivery planning software because their delivery process was fragmented and heavy on app management.
Initially, Safa manually printed off the packing slips for the day's deliveries. Then he retyped the addresses into a free route optimizer tool. Safa tried various tools, such as RouteXL. He also tried using just Google Maps to optimize their routes, but he discovered that you could only enter ten stops at a time.
Furthermore, "any route optimization attempts on Google maps is really just an educated guess," he said. "We'd spend an hour and a half trying to optimize a route which probably only saved us 10 minutes."
Once he started the route, Safa had to switch back and forth between Google maps, Shopify, and text messenger:
He used Google Maps for navigation.

He used Shopify for customer information or to upload photos he took with his phone when he placed a customer's kombucha order at their front door.

He used text messenger and email to communicate his best guess at an accurate ETA with customers.
Safa and his partner wanted to grow their direct-to-consumer kombucha business. But that meant onboarding and training new delivery drivers. They needed a better system to make that goal a reality.
If you manage a team of drivers and want a simple, cost-effective way to keep track of them (while making their routes more efficient), sign up for a free trial of Circuit.
How OK! Kombucha Leveraged Circuit to Create an Efficient Delivery Process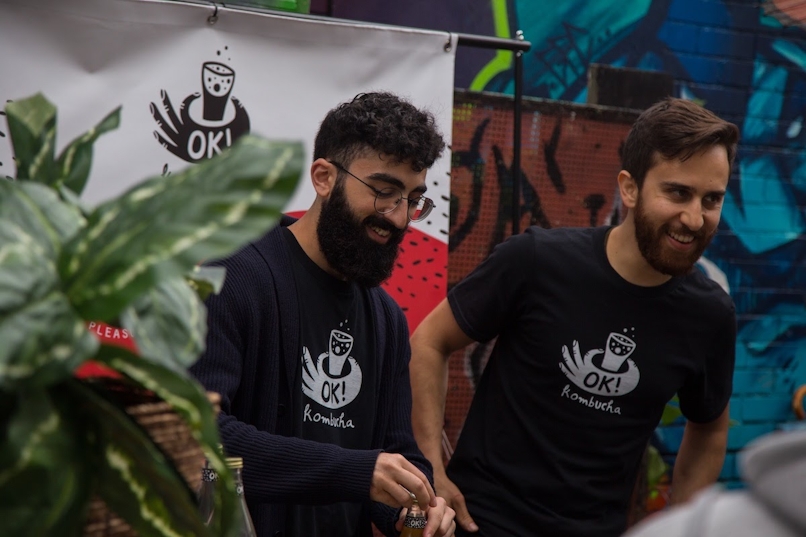 When Safa started using Circuit, his company's fragmented delivery process became streamlined. Everything he needed to make a successful delivery was available within the Circuit app.
Now deliveries go like this:
Safa still uses Google Maps for navigation, but now Google Maps works off a fully-optimized route instead of his own "best guess" order of stops.


All customer information is readily available for reference within the Circuit app based on the data Safa imported into Circuit via a CSV file from his Shopify account.


Because Safa is using Circuit, he can see an updated ETA which he can share with customers who call to inquire. Plus, by being on our Recipient Plan, OK! Kombucha can send delivery tracking updates directly to their customer, so the customer knows when their order is arriving without having to reach out.


When Safa completes an order, he can upload a photo directly into the Circuit app for future reference. This is particularly helpful in case a customer calls OK! Kombucha to inquire about a missing delivery.
Before using Circuit, the process of completing a delivery took him 7 minutes (from the moment Safa arrived at a customer's address to the moment he left). Once Safa started using Circuit, he reduced that to 3 minutes per stop, and they're looking at getting it down to 2 minutes per stop as they start using our customer tracking features.
Saving 5 minutes on each stop is the equivalent of saving 150 minutes a day or 12.5 hours a week in labor costs.
Not only did using Circuit save time, but it also helped Safa make more stops on a given day. Safa said that before Circuit, he'd do "10 stops on a delivery day and feel fatigued and frustrated. But now, by using Circuit, I did 24 deliveries in one day last week, and it was easy and stress-free."
Most importantly, Safa can use his new process to onboard delivery drivers and scale up their new direct-to-consumer business model.
Going Forward
OK! Kombucha will still act as a wholesaler for grocery stores and businesses as they begin to re-open, but direct-to-consumer will remain an important part of their everyday business.
They plan to hire a team of drivers, where each driver will share a mix of stops based on how Circuit optimizes the route. That way, one driver doesn't get stuck with a harder to navigate area or get all the stops near the city's outskirts.
By having a better delivery process that can be used to onboard and train new team members, Safa and Erik can focus on developing digital marketing strategies that spread the word about how you can get healthy, delicious kombucha delivered straight to your doorstep in the Toronto area.
If you manage a team of drivers and want a simple, cost-effective way to keep track of them (while making their routes more efficient), sign up for a free trial of Circuit.