10 minute read
8 Delivery Business Opportunities in 2023 You Should Know About
From food to flowers, there are many delivery business opportunities available. Find out what options are worth pursuing in 2023 and how to get started.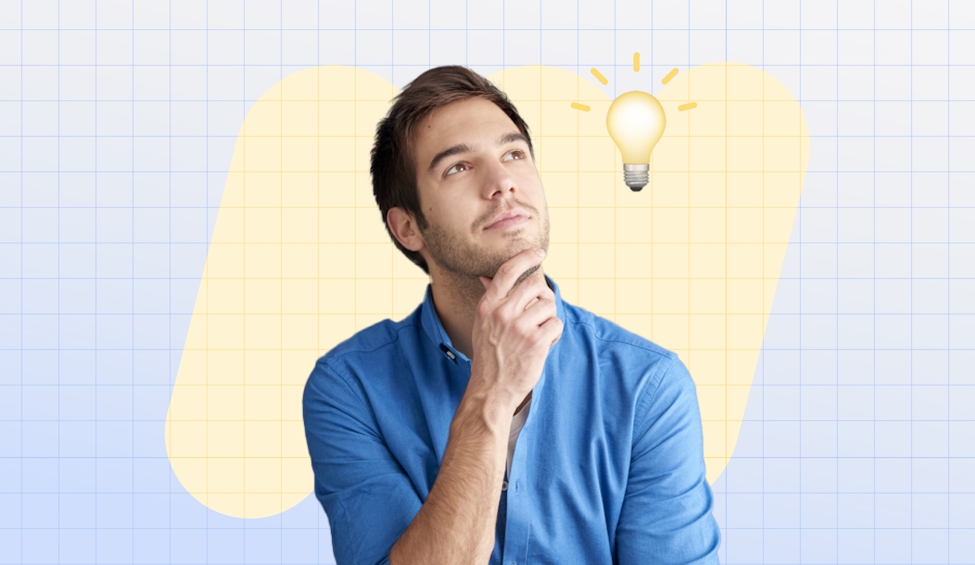 There are many types of delivery businesses you can start, from food to medicine. Whatever business you're interested in, fulfill orders efficiently with Circuit for Teams.
These days, customers are used to online ordering — getting everything from their prescription medications to their dinners through the internet and delivery apps. 
E-commerce grew 14.2% in the United States in 2021 alone, and the number of digital buyers is expected to keep growing worldwide. 
This means there are plenty of delivery business opportunities for hopeful entrepreneurs looking to make money while running a business.
Thinking of starting a delivery company? Well, although there are plenty of opportunities, It's still important to do your research to decide what business model is best for you. 
For example, while cannabis delivery might be perfectly fine in some areas, such as California and New York, it may not be legal in others.
On top of that, starting a business needs an initial investment of time, energy, and money. So, you want to make sure you're well-equipped to start your chosen delivery business. 
To give you some ideas, this article explores eight delivery service business ideas in 2023 and answers some common FAQs — from which types of delivery services pay the most to how to get started. Keep reading to learn more!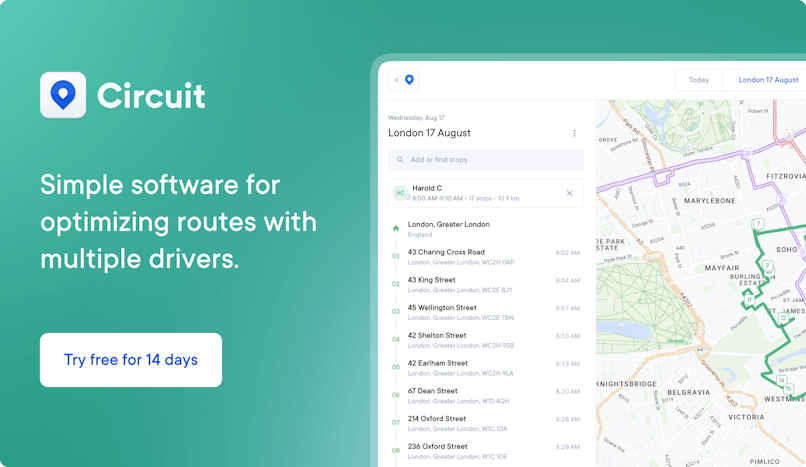 Are delivery businesses profitable?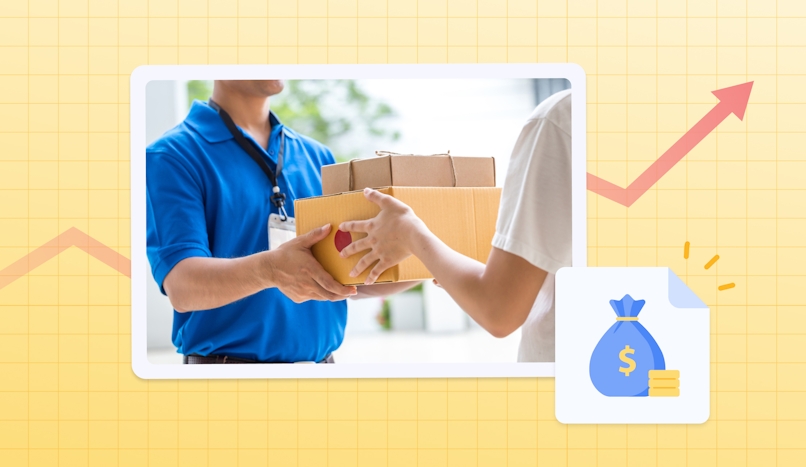 So you've got a great business idea that involves delivering stuff to people. You're not sure if it's going to be profitable, though. Delivery businesses can be tricky, but there are ways to make them work.
Almost everyone starts a business in order to make money. The good news about starting a delivery business is that it's in high demand, which means you'll probably make a profit.
Especially in the wake of the COVID-19 pandemic, people got used to having the goods they buy brought to them. In some cases, delivery has saved entire businesses.
For example, in light of the COVID-19 pandemic, retailers like Company Bakery — a wholesaler of freshly made sourdough bread in Edinburgh — had to shift their business model.
The company transitioned from a business-to-business (B2B) to business-to-consumer (B2C) model. So, instead of selling to businesses like restaurants, they sold directly to customers. Even as pandemic lockdowns have subsided, the company continues to dedicate a high proportion of business to a B2C audience (find out more about their transition and how Circuit helped them make it).
In general, the increased interest in delivery over in-store shopping seems to be holding strong. 
For example, food delivery is still more popular than it was pre-pandemic, even as restaurants have reopened. And overall, more than 36 million packages are delivered every day in the United States.
There's no doubt people want delivery, so you've already cleared the first hurdle when it comes to establishing a successful startup: making sure there's a demand for your services.
A delivery business is not only profitable, though. If you like customer service, it can also be an enjoyable job. You get to make people's lives more convenient every day.
8 delivery business opportunities for 2023
You don't have to work for an e-commerce giant like Amazon or a logistics provider like FedEx if you want to get into the home delivery industry. 
It's possible to succeed in the delivery industry as an entrepreneur.
From pet food delivery to errand services and courier delivery, you've got several delivery business ideas to choose from. 
Here are some of the top options worth exploring in 2023.
Food delivery 
With a food delivery business, you bring ready-made meals to people's homes. This is one of the most in-demand delivery models, as people need to eat and they don't always feel like cooking. 
In fact, by 2026, food delivery is expected to become a $96 billion industry, with an annual growth rate of 9.7%. 
While this means you'll have plenty of demand, you'll also face stiff competition from companies like DoorDash and UberEats.
So, if you opt for a food delivery service, it's important to carve out a niche. For example, you probably want to steer clear of a pizza delivery business if the market in your area is flooded.
Honing in on a more specific and one-of-a-kind niche can help you avoid excess competition. For example, Stoke Cold Pressed Juice has a very focused product offering — juices. Meanwhile, Restaurant Sanjhi Rasoi promises healthy vegetarian meals prepared hot for same-day delivery.
These businesses show how important it is to create a clear unique selling proposition (USP). Also called a unique selling point, a USP is what customers identify with your business. It's what they know sets you apart from other food delivery providers.
Not sure what your USP is? This step-by-step guide can help you find yours. Tips for finding your USP include:
Comparing yourself to your competitors. What do you do differently?
Asking your customers. Why do they choose your business and not "the other guy"?
Reviewing your products or services. What are the strengths and weaknesses? 
Medicine delivery 
Medicines delivery is popular among older individuals who may have mobility issues and can't drive to the pharmacy. It's also often used by people recovering from an illness or surgery. 
Hospitals may even use this service to have blood delivered. 
In this role, you could work with hospitals, labs, medical suppliers, private practices, or pharmacies. But you might also work with patients directly. This will depend in part on your market and what clientele is available. 
If you work in a small town, there may not be a lot of hospitals and labs to cater to, for example, but enough individual customers to serve.
Start by researching what health care facilities are in your area. Then, determine the need for delivery and tailor your services. For example, if you find local pharmacies aren't delivering medications, you've discovered an untapped niche.
Market research can help you identify these opportunities. Surveying businesses through questionnaires, reviewing their services online, and canvassing potential customers are all market research methods. This market research guide can help.
To get new clients, you'll have to first optimize your business website with basic information about your services. You can contact local businesses to pitch your services. Another option is to check courier work websites to see if medical delivery jobs are available in your area. 
Unlike other types of delivery, medicine delivery may need a bit more due diligence on your part — after all, you're delivering medical items and other sensitive materials. 
For example, if you're in the United States, you'll have to follow rules set by organizations like OSHA, HIPAA, and the Federal Motor Carrier Safety Administration and any state laws. 
However, this service is less common than food delivery, making it less competitive overall.
Check out our article on starting a profitable medical delivery service to see what else you should consider.
Meal prep delivery 
Meal prep delivery is like an in-between between grocery and food delivery. Instead of delivering ready-made meals, you bring people specific ingredients needed to make their own meals, along with a recipe. (Think Home Chef, Blue Apron, Gobble, EveryPlate, and Sunbasket.)
This business model has become increasingly popular as people become more conscious of the health benefits of home cooking. In fact, the meal kit industry is expected to generate more than $33 million in revenue by 2026 in the U.S. 
There are many different customer bases you can cater to with your meals, from people looking to lose weight to those wanting to build muscle. You can also cater to different diets by offering vegan, vegetarian, keto-friendly, and gluten–free options, for example. 
The Core Juicery is a great example of how you can create a unique niche within the meal kit delivery space. This company delivers fruit and vegetable boxes to people's homes, giving them the ingredients they need to make their own juices and smoothies.
Marijuana delivery 
Depending on where you live, an on-demand delivery business for marijuana can be an option. 
In fact, business is booming when it comes to cannabis, with the delivery submarket expected to be the highest, fastest-growing revenue stream in the market. Around 44% of medical marijuana users use a marijuana delivery service. 
However, laws vary across states when it comes to this kind of online business. And don't forget that marijuana is still technically illegal at the federal level!
Do your research to see what's legal in your area and determine what types of licenses or permits you may need. 
This guide to marijuana delivery is a good starting point.
Grocery delivery 
Grocery delivery services allow people to select and purchase their supermarket essentials online without having to go anywhere near the grocery store. 
It's then up to you as the service provider to select their groceries and bring them home. Examples of grocery delivery providers include Amazon Fresh, Walmart, and Instacart.
If you're interested in a grocery delivery business, you'll want a mobile app that allows customers to order goods and track delivery progress. Some apps even allow you to take photos and chat with customers. For example, if they order one brand of yogurt and it's out of stock, the driver might check if another brand is OK.
This can also be a convenient way to expand your service offerings if you already own a grocery store. We explain how to find the right grocery delivery service for your store in this article. 
Flower delivery 
A flower delivery service is a wonderful way to brighten your customers' days. People send flowers for all kinds of special occasions — from birthdays to anniversaries — meaning you can expect consistent demand. 
Be prepared for more business on busy days like Valentine's Day. Valentine's Day, Christmas, Hanukkah, and Mother's Day account for over 70% of annual revenue across the flower industry. 
Keep in mind you'll need special vans to help flowers stay upright and fresh during transit. Many florist delivery vans have cooling systems, for example. If you want to scale up a flower delivery business, you might even consider offering a gift basket delivery add-on.
Water delivery 
People who rely on bottled water don't want to lug home gallons of it every week. Water delivery services make life easier for these customers. 
You can offer various types of water delivery, from individual bottles to office coolers. This is especially important in areas where the tap water isn't drinkable.
Water delivery is valued by business and residential customers alike. Just make sure to do your market research to see whether commercial or residential clients are more likely to need this service in your area.
Alcohol delivery 
In addition to getting their food delivered, many people now opt to get their drinks delivered. This spares them the hassle of lugging heavy bottles. 
This can be especially convenient for those stocking up for a party, for instance.
You can offer standard alcohol delivery or focus on niche products, like specialty liquors. Keep in mind, though, that you'll likely need additional permits or licenses for alcohol delivery. What's more, you'll need to make sure that you have a secure website and that only people aged 21 and older can order from you.
What is the most profitable delivery business?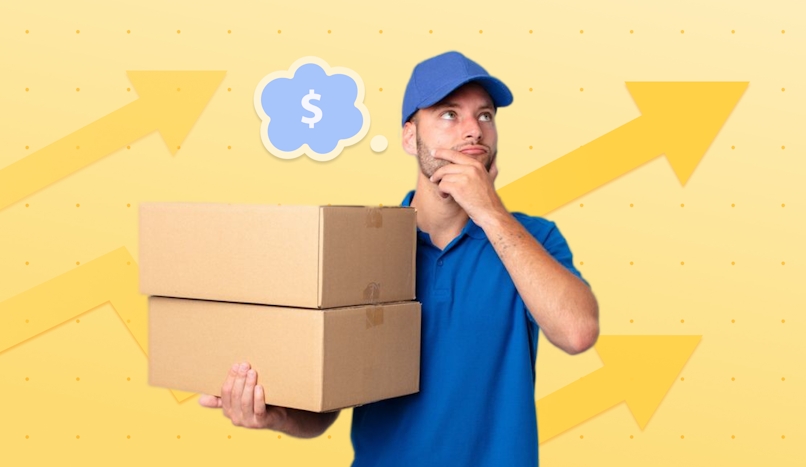 What can you expect to earn with your delivery business? 
The truth is that there is no one answer to this question. Many factors will determine how much money your business makes.
First, the type of delivery business you have makes a difference. Delivering marijuana could be more lucrative than delivering flowers, for example, because you'll often charge more for the service. 
Second, there's location to consider. For example, you may earn more in large metro cities like New York or Los Angeles than a rural community since there are more people and higher demand in an urban hub.
Third, there's the question of what you charge for your delivery service. You want to make sure you're asking enough to cover the cost of basic overhead, such as driver wages and vehicle maintenance, plus some extra to make a profit. 
However, you don't want to charge so much that customers flock to your competitors instead.
Finally, streamlining operations is important if you want to pursue any of these profitable delivery business ideas. 
Fast deliveries keep customers happy, so optimizing your routes for efficient delivery — with the help of routing software like Circuit for Teams — allows you to nurture customer loyalty, maintain demand, and secure a steady income stream.
What does it take to start a successful delivery business?
Starting a successful new business needs careful planning. 
If you're new to entrepreneurship, be aware that this isn't an overnight process. It can take months from when you conceptualize your business idea to when you finally start operations. 
Here are some essential steps you'll want to follow when starting a local business: 
Write a business plan that includes a description of your services, where you'll operate, financial projections, marketing plans, and more. Discover what to include in a business plan.
Calculate your startup costs such as delivery vehicles, web design and marketing costs, salaries, and software and tools. Also, consider niche needs. For example, if you're doing furniture delivery, you'll need larger vehicles, which cost more. If you're delivering for a dry cleaning service, you need to have bars for hanging clothing in your vehicles.
Figure out permits, licenses, and insurances. Depending on the type of small business you have, you may need special permits or licenses, such as a courier license. Commercial vehicle insurance is also important, as private vehicle insurance won't cover using a car for business purposes.
Get the tools and people you need. Once you've figured out your overhead costs, it's time to get the tools and people you need. On top of basic supplies, you'll want to have a tool that can help you plan the most efficient delivery routes for your drivers, like Circuit for Teams. We also have a helpful article on hiring delivery drivers. 
Start marketing. After you've got your team ready and the goods you need to start your own business, it's time to start operations! Marketing is the first step to attracting customers.
How to deliver faster and easier with Circuit for Teams
Once your marketing takes off, you'll start getting your first customers, and it's time to start delivering! 
You can further support your business's success by taking steps to streamline operations.
Routing software like Circuit for Teams is one handy tool that can help. 
With Circuit, you simply upload delivery addresses with an Excel or CSV file. The tool then maps out the fastest routes for you using your favorite GPS platform, giving you the easiest and most efficient sequence of delivery stops.
With route optimization, your drivers can avoid time-wasters like doubling back to make a stop. Circuit can also be linked to tools like Google Maps, giving drivers real-time data so they can avoid hurdles like traffic jams.
More efficient routing means your drivers can deliver more packages in a shorter period, so you can scale up your business and earnings. 
Circuit for Teams also offers other features that can improve the customer experience and boost business, such as delivery time windows and ETAs, giving customers a heads-up when to expect their goods.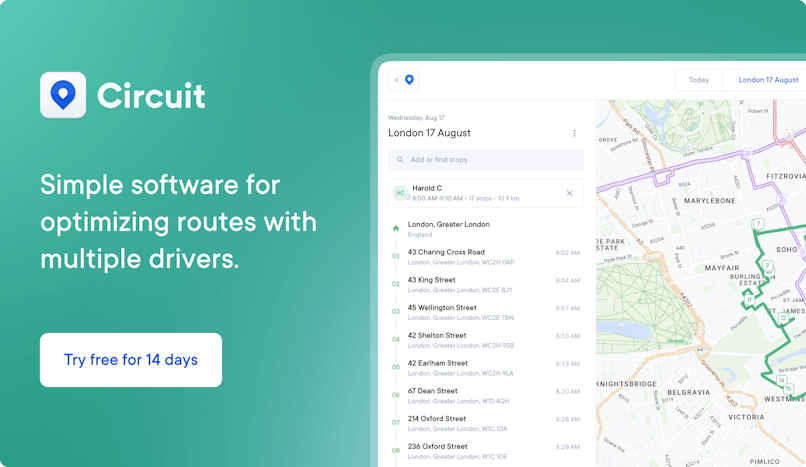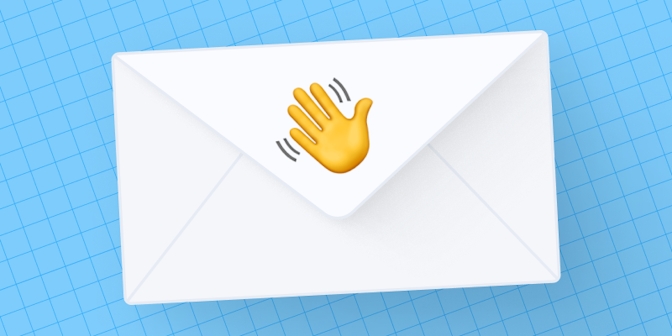 You made it this far!
Chances are you'll love our other stuff too. Get our newsletter for the latest on all things delivery.