3 minute read
How The Core Juicery Uses Circuit for Teams to Serve the At-Risk Community
After COVID-19 lockdown orders, The Core Juicery started using Circuit's route planning tools to deliver fruit and vegetable boxes to its community.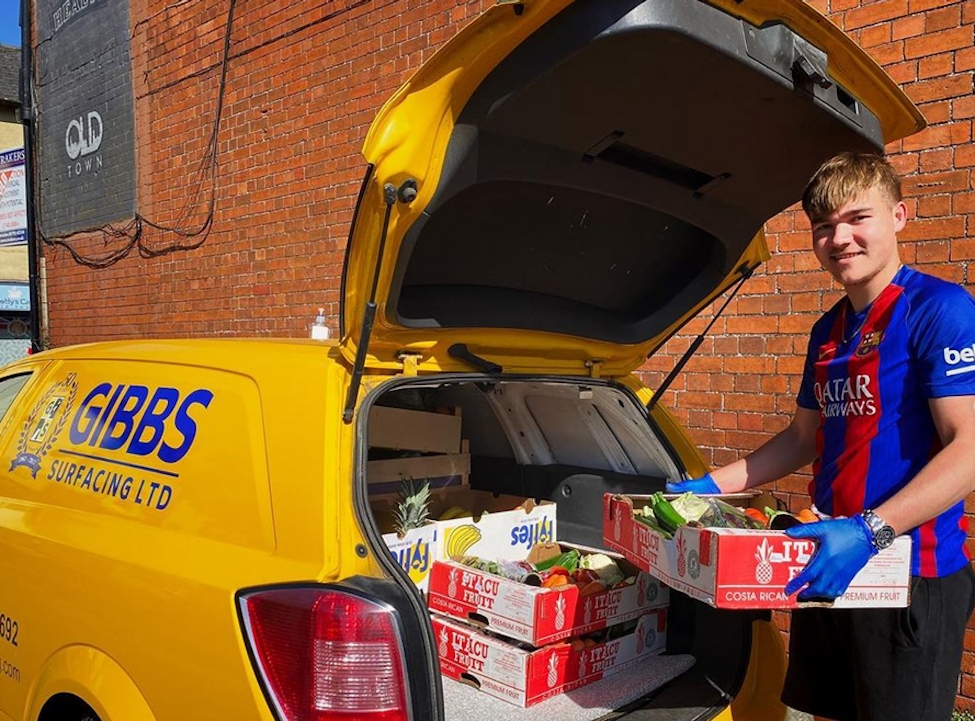 When businesses began temporarily closing their doors to adhere to stay-at-home ordinances due to COVID-19, Kris Talikowski, owner of The Core Juicery, knew he needed to adapt.
A juice bar and cafe in Swindon's Old Town in the United Kingdom, The Core Juicery's business model was serving fresh juice to its patrons, especially during its most profitable time of the year — the summer season.
To help offset losses during the pandemic, Kris began offering a fruit and vegetable box service. Customers could place orders online to get a box every one or two weeks. This service sent fresh produce directly to the customer's homes, so they could practice social distancing and reduce the amount of shopping they needed to do at the grocery store.
The day that Kris launched the produce box delivery programme, three hundred people signed up for weekly orders.
Kris also put together a nomination form where his customers could nominate a Swindon resident in need of getting a free box of fruits and vegetables. During the lockdown, The Core Jucery delivered about 80 free boxes each week to Swindon's at-risk community.
I think it's important that, when you're responding to a crisis like COVID-19, that you do something with your business that also helps the most vulnerable.At The Core Juicery, we've always had a passion for giving back. We went into schools to teach kids about health and nutrition. We held free workshops on the benefits of juicing and smoothies. When COVID-19 hit, we knew that we didn't want to stop giving to the community, but — just like with our business model — we had to change our approach.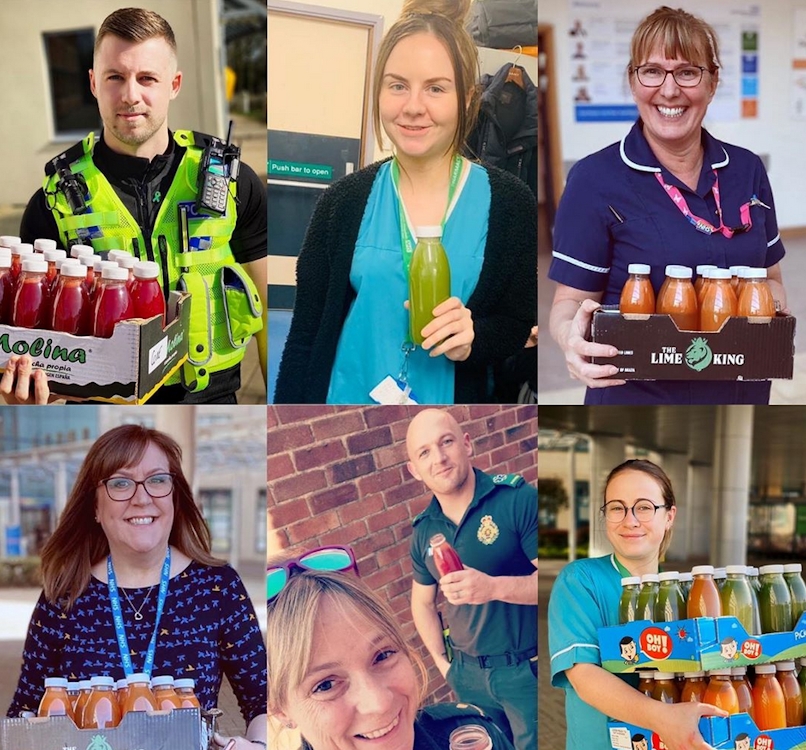 Finally, in addition to selling juice to customers who are on The Core Juicery programmes and detox plans, Kris delivers free juice to nearby hospitals, supporting NHS staff, doctors, nurses, ambulance drivers, and other health workers.
Altogether, The Core Juicery went from making zero deliveries a week to planning and completing 400 deliveries a week.
Not using Circuit for Teams? If you manage a team of drivers and want a simple, cost-effective way to keep track of them (while making their routes more efficient), sign up for a free trial of Circuit for Teams.
How The Core Jucery Uses Circuit to Optimize their Delivery Processes
Kris knew he needed some kind of route optimization tool to help him manage this increased demand for local delivery.
He had to schedule:
Weekly fruit and vegetable box deliveries for paying customers
Weekly fruit and vegetable box deliveries for non-paying customers
Daily juicing orders for paying customers
Daily juicing orders for non-paying customers
First, he segmented his business into his existing staff (who became his first delivery drivers) and his volunteer staff, who helped him complete the donated orders. Then, he signed on for the Circuit for Teams app to manage route planning.
Each morning, he sits down at his computer and enters all addresses that need deliveries for that day. This process — which can often be the most frustrating part about running a local delivery service for your business—only takes him 15-20 minutes.
Another perk for Kris is that his team's optimized delivery routes can be adjusted after they are sent to the driver, thanks to the flexibility of Circuit's mobile app. For example, if one of his drivers has a bigger car and can take more orders, then more stops can be added to that driver's route. (Circuit for Teams has a feature for adding vehicle capacities in early access as part of its premium package.)
The Core Juicery: Going Forward
COVID-19 could have been devastating for The Core, however, offering locally delivered fruit and vegetable boxes for customers practicing social distancing has provided Kris with sales that otherwise wouldn't have been possible.
As an added bonus, Kris was able to find a way to give back to his community during a time of need: Delivering fruits, vegetables, and healthy juices to those who needed them most.
Now, Kris sees local delivery as a significant part of his business. By using tools like Circuit for Teams, he and his team can continue to deliver fresh and healthy products to their customers and those in need within their community.
Not using Circuit for Teams? If you manage a team of drivers and want a simple, cost-effective way to keep track of them (while making their routes more efficient), sign up for a free trial of Circuit for Teams.