8 minute read
4 Key Things to Include in Your Delivery Service Business Plan
We look at the 4 most important sections you need to include in your delivery service business plan. From finances to operations, and everything in between.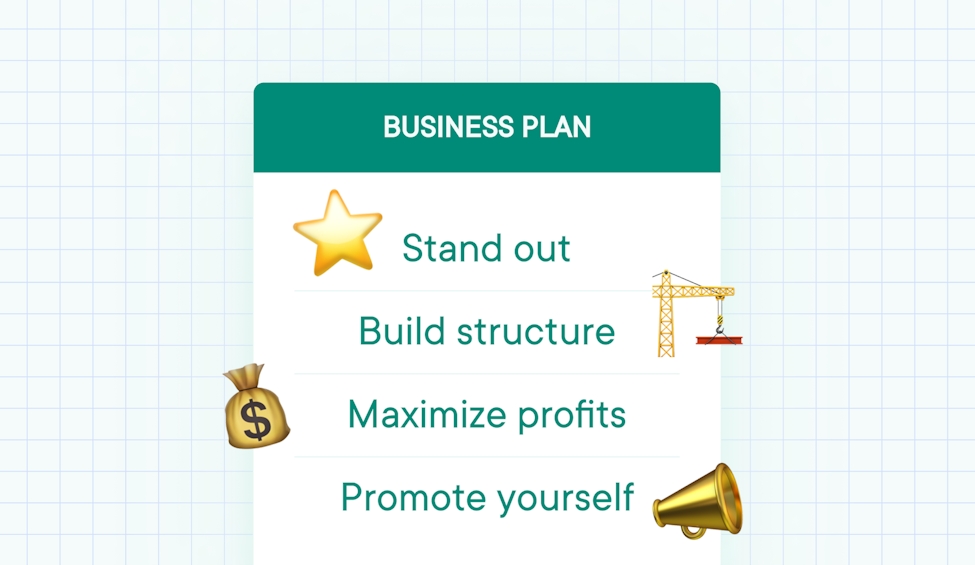 When you're doing research on what to include in your delivery service plan, you're likely to come across websites offering free business plan templates; how-to guides for executive summaries, marketing analysis, and startup costs; and lists for what to add to your plan (often including things as simple as figuring out your business name!)
All of that info is helpful in its own way, but it isn't very specific for understanding how you can create a business model that sets your delivery service up for success.
That's what we're going to do in today's post; help you write a compelling and successful delivery service business plan. We look at the 4 most important sections you need to include in your business plan that are specific to delivery companies, such as:
What sets your delivery service apart?
The world of courier services is fast-paced and competitive. How is your service different from more common delivery options like FedEx, DHL, and USPS or same-day delivery apps like UberEats and Postmates?
These popular names control a lot of the market share, but as we'll see below there is ample room for competition if you can give an excellent delivery experience and fill niche demands.
How will you structure your operation?
Even the smallest delivery company has several moving parts, including hiring and training delivery drivers, managing vehicles, managing inventory, getting new clients, handling payroll and manifests, and more. What's the business structure for your company?
How will you turn a profit?
Depending on the type of delivery service you're running, you may have little-to-no overhead, or you may be in charge of company vehicles, warehouses, and special delivery equipment. While running a delivery business can be very profitable, this isn't guaranteed. In your business plan, you'll want to show you how you're going to lower costs to help maximize profits.
How will you maximize profits, and prepare your business for growth?
One of the biggest expenses of running a delivery business is the time it takes to complete last-mile deliveries. To alleviate this cost, experienced businesses tend to use a route management software. Circuit for Teams is one excellent solution for multi-driver businesses; and Circuit Route Planner is the best option for single-driver operations.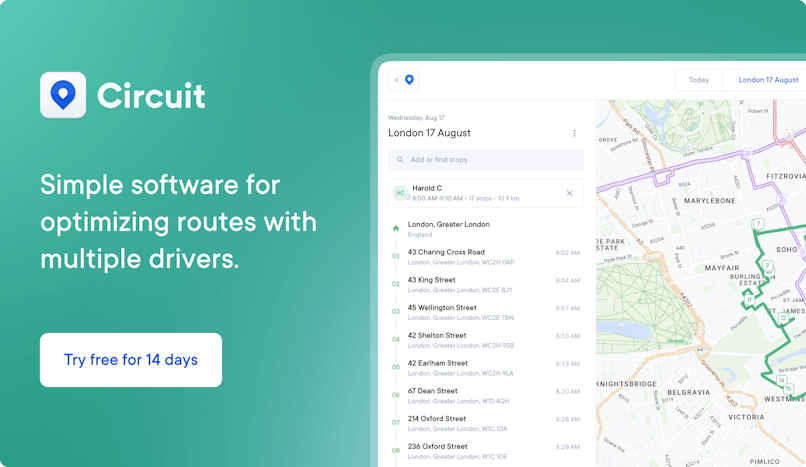 1. What sets your delivery service apart?
It should go without saying that competition in this space is fierce, and that means you need to stand out. But if you need some convincing, we have the data to back it up.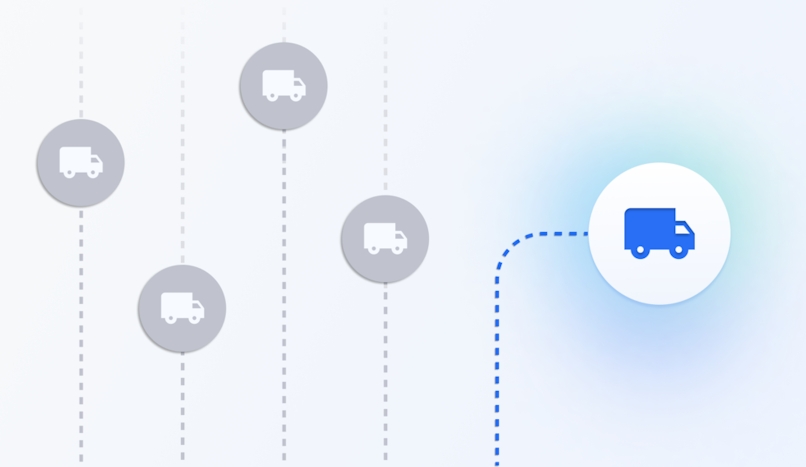 For example, our own survey data shows over 70% of customers agree they're much less likely to recommend a retailer after a bad delivery experience.
But what separates a good delivery experience from a bad one?
40% of customers say the most important thing to them is getting their delivery on time. The second most important thing, with 38% of the vote, is that their package is delivered safely in a secure location.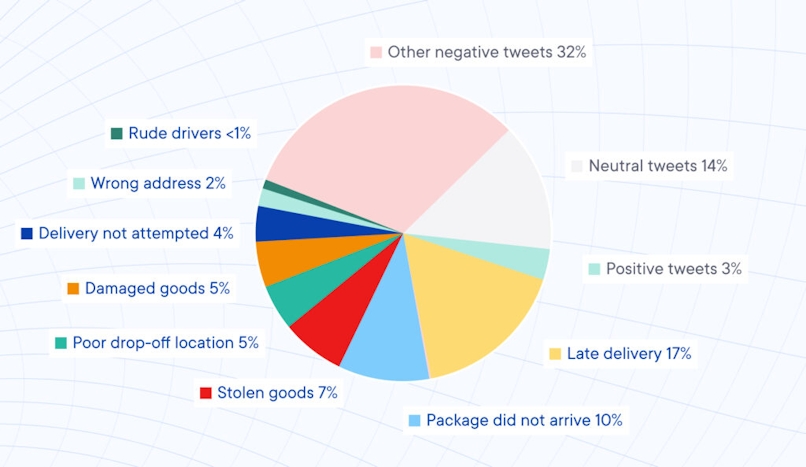 Yet, 26% of respondents say they've received their package late, and 13% said they've received their parcel damaged. That shows there is room for improvement; that you can find companies who aren't happy with the experience their courier service is offering their customers, and that you can build a business that subcontracts for larger courier companies.
Another effective way of setting your company out from the competition is by filling a niche that's overlooked by the major couriers.
For example, you can:
Offer local delivery services to local companies who are shipping products out of their store. Your local mom-and-pop's place may not have enough quantity to get affordable rates from shipping services like FedEx. But by servicing several different businesses, you can offer competitive rates while still keeping your margins wide.
Deliver outside of normal time windows, such as late in the evening or early morning. Delivery services group their stops as close together as possible to save time when making deliveries, which is why it can cost an extra charge to get a delivery at a certain time. But if you made your delivery service focused on only handling outside-normal-hours deliveries, you could still optimize routes while filling a need.
Delivery packages that need special care. Most delivery companies drop the item off at the front porch. But what if you're delivering medical equipment or floral arrangements? There are still gaps in the market for this kind of service.
Start a grocery delivery service. More and more grocery stores are embracing on-demand curbside ordering, where customers pick up their groceries from the parking lot. You can help large chains fill the demand by offering to deliver orders directly to their customer's front door. You can also cater to smaller grocery stores or high-end food markets that may be overlooked by other couriers.
One of our customers was able to carve out a nice niche for themselves by delivering prescription medication from local pharmacies in a major metropolitan city.
They're a bicycle courier company, which lets them navigate the otherwise crowded streets, giving them a nice competitive edge. By providing a valuable, in-demand service — and using Circuit to make quick and efficient delivery schedules — they were able to grow their delivery business by 400% within just 12 months.
If you're interested in learning about the different types of delivery companies you can start, check out some of the other posts we've written, including:
2. How will you structure your delivery business?
While the exact structure of your business will depend on its size and the niche you're filling, there are some basic roles every delivery service needs to fill.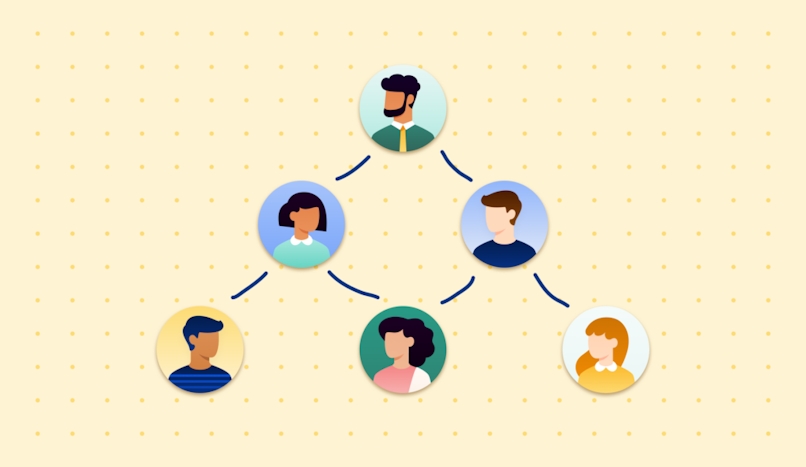 You want to have a clear management structure for who handles your company's delivery drivers — who will inevitably make up the biggest percentage of your payroll.
You may have multiple staff members involved. For example, someone who does the hiring and training, and someone else who plans and manages daily delivery routes. And perhaps another person who manages the inventory and manifests.
Or, depending on the size of your business, you may be able to have one person manage various roles. Having someone wearing multiple hats is very useful when you're just starting out, and don't yet have the demand for several different full-time positions.
And you can consolidate multiple roles within your business by giving your team the tools they need to be successful in those roles.
One of our customers — Sagar Dhaliwal, the owner of Sanjhi Rasoi — was able to do just that. "[With Circuit] I can easily do the job of 3 people — from overseeing the day-to-day operations to managing and optimizing our delivery routes while being a customer service manager — without taking on much more of a workload. All in all, Circuit has saved us at least $3500 a month in additional salaries."
3. How will you promote your delivery service?
Previously, we've written a post on how to get delivery service contracts. In this guide, we've included three effective ways of promoting your delivery service.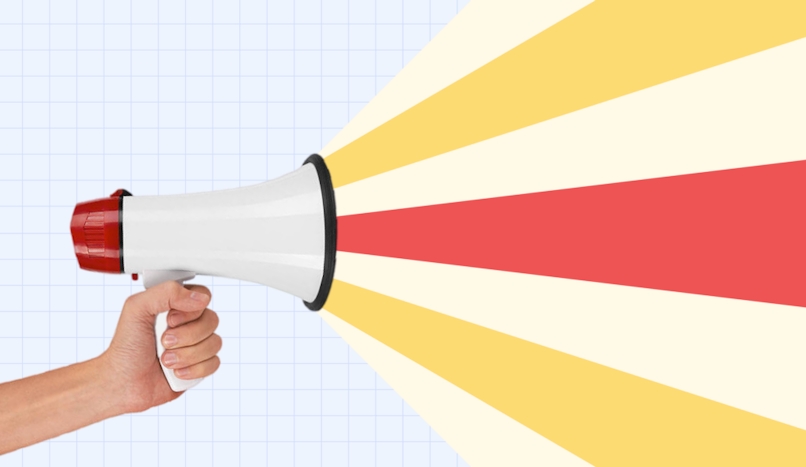 These are:
Optimizing your business website
If you don't have a website for your business, then you'll want to make one. If you already have one up, great. Now it's time to optimize it for your ideal client. This means making sure your landing pages follow basic SEO best practices to attract customers. In our post on getting delivery contracts, we explain how to do this, and we point you towards some helpful guides.
Contacting local businesses
Once you have your niche, you should create a list of businesses that fit within your niche. Then you can reach out to them and pitch your delivery services.
Scouring jobs on courier listing sites
There are third-party courier listing sites (like FindFRP for North America and Courier Exchange for the U.K.) where you can find new delivery contracts.
No matter how you plan to attract customers — whether it's one of the above, all three, or a totally different strategy — you'll want to outline this in your delivery service business plan.
4. How will you maximize profits and prepare your business for growth?
One of the biggest expenses — if not the biggest expense — for delivery services is the time it takes to complete last-mile delivery. Put simply, that's getting the parcel to the customer's front door. This involves fuel costs, labor costs, and possibly also vehicle maintenance costs.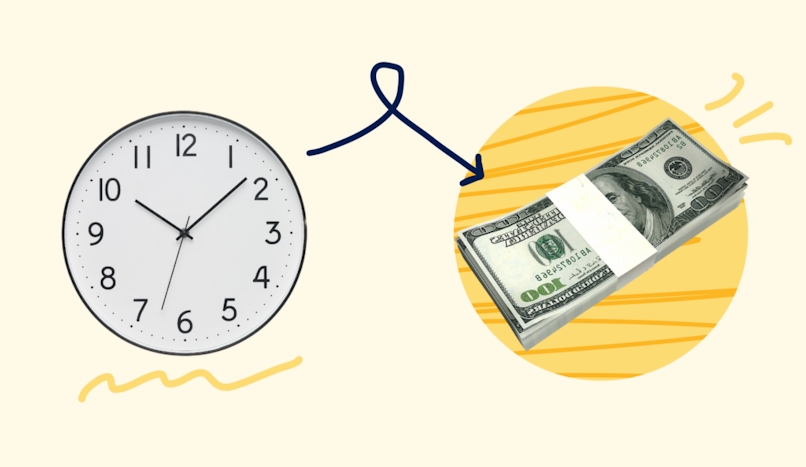 A good rule of thumb is the more time your driver takes making a delivery, the more that delivery costs your business. And that cuts into your margins.
So to maximize profits, you can drastically decrease the time it takes to make your deliveries. And you can do that by using route management software like Circuit.
We have two different services: One for one-man operations or solo couriers, and one for delivery teams with multiple drivers, which is called Circuit for Teams. Both of these services use our advanced route planning software to create the fastest routes possible for you.
You can either manually enter the routes directly into your account, or upload entire Excel spreadsheets. After that, you can make several different customizations.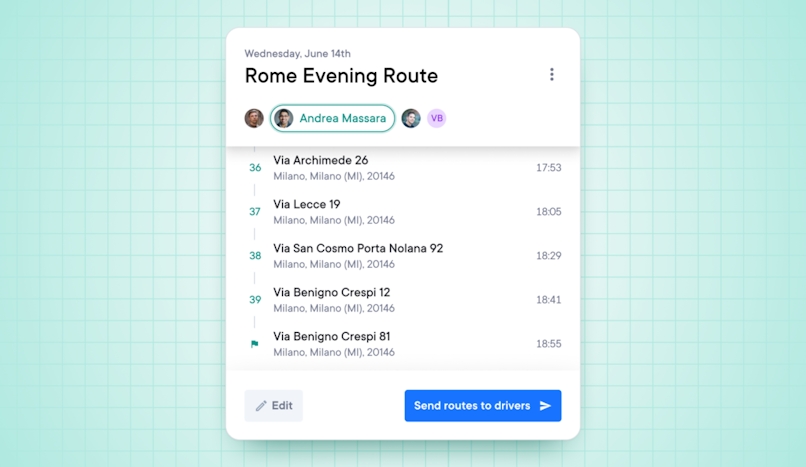 You can add time constraints, so deliveries are made within a specific time window.
Set priority stops, so specific deliveries can happen first in the day.
Set the average time per stop, which lets our software create the most accurate and fastest route possible for you based on your traffic patterns and other variables.
When delivery teams use our route planning tool, on average, they save one hour per day in payroll.
Next steps: Starting your delivery business
You may be writing a delivery service plan to get all your ideas down on paper, or you may be writing one to show a potential financial backer to help get your startup off the ground.
Either way, after the service plan, what comes is creating (and growing) the actual business.
We have a lot of resources that can help you do this.
Depending on what type of courier service business you're starting, we'd recommend you read these posts below:
And when it comes to optimizing your last-mile delivery operations, there's Circuit.
You can use our route planner if you don't need advanced features like proof of delivery or order tracking. If those features are important to your new business, then you can sign up for Circuit for Teams.