8 minute read
How to Start a Delivery Business with Contract Drivers in 4 Steps
Here we explain how to find your delivery niche, set up your delivery business for success, and optimize your last-mile delivery operations with contract drivers.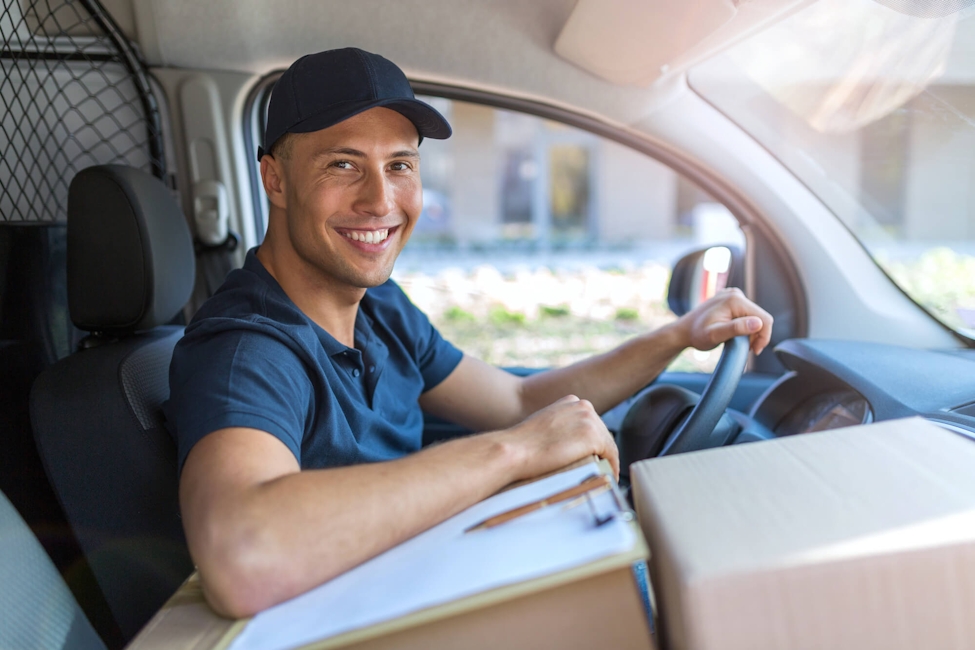 As more customers want their merchandise delivered directly to their front door, there's an increasing demand for efficient delivery businesses and fast delivery drivers.
We know that learning how to start your own delivery business can seem overwhelming, which is why we break it into two broad categories:
Back-end orders
This is how your delivery business gets the orders you need to fulfill from your clients.
Last-mile delivery operations
This is how your delivery business optimizes the process of getting the package to its customer.
This post goes over how understanding your delivery niche — and what demand you're filling on your customer's behalf — helps you set up your back-end order process.
Then, we cover how you can set up your delivery business for success by optimizing your last-mile delivery operations. This includes hiring and training contract drivers and using a route planning tool to help you make your deliveries as quickly and efficiently as possible.
By putting these processes in place, you'll boost both recipient and client satisfaction, while reducing your upfront costs.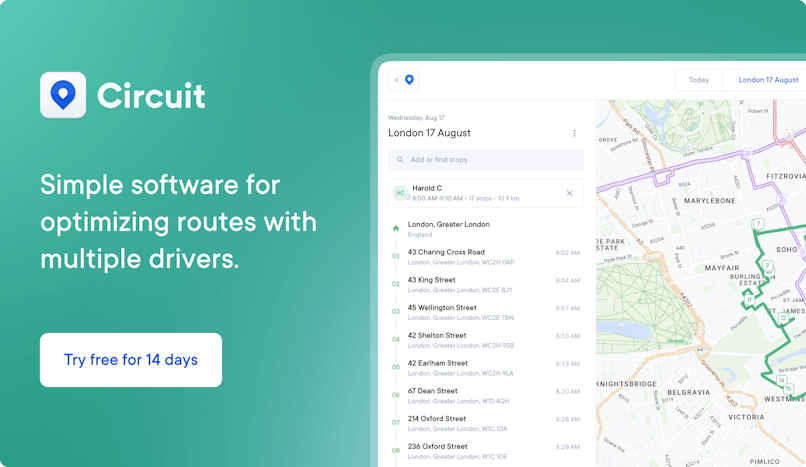 Introduction: Starting a delivery business in 4 steps
Okay, we will admit that there are more than 4 steps to starting any new business. You'll need to figure out a compelling business name, set up an LLC or corporation with an accountant, open a bank account, get liability insurance, and so on.
And according to Shabir Latif from Sunshine Distribution — who we interviewed for this piece — you need to take into account all the overheads associated with starting up from scratch, because "people seem to forget about insurance, and that's one of the biggest costs."
Important advice, indeed. But what we're mainly focusing on in this post is what delivery businesses need to do to be competitive within their industry.
We can speak to these needs confidently because we're a delivery management software company helping delivery teams create routes, manage stops, and securely deliver packages. We're working with over 50,000 delivery drivers in more than 1,000 teams around the world.
Our customers range from local brewing companies who added delivery to their business in response to COVID-19, to bicycle courier services delivering prescription medication in traffic-congested cities.
In this post, we focus on helping you start your delivery business from scratch, empowering you to establish a solid framework so you can easily scale your operations as you grow.
Step 1: What's your niche?
Everyone knows the major players in the delivery business — FedEx, USPS, Amazon, DHL, and the others. But there's plenty of opportunity for a new delivery business. This is because both large retail companies like Hermes and Walmart and smaller local businesses want affordable (and quick) ways to deliver their products to their customers.
The first step is figuring out which business or industry you want to work in. The industry you pick will significantly alter your business startup costs and hiring needs.
For example, if you want to start a delivery business that uses long-haul trucks to get pallets of goods across the southwest, then you'll need drivers with a CDL driver's license, a place to store the trucks when they aren't being used, and specific truck routing software.
But if you're focusing on making deliveries within a handful of zip codes, then you may only need cargo vans (step-vans) or you can even have contract drivers using their own vehicle.
If you're here at the very beginning stages of your journey and still need to flesh out an idea, here are some starting questions to answer:
Do you want to work with mostly local businesses or large retailers who need additional subcontractors to make their deliveries?
Do you want your business to do same-day deliveries?
Will you be working in the restaurant industry? Popular apps like Postmates and UberEats are notoriously expensive, and restaurants are often looking for another solution to capitalize on local delivery without hurting their already slim margins.
Will you need a special vehicle (cargo van, box truck, pickup truck, etc)? And how many of them will you need?
By answering these questions, you can narrow down your potential markets.
For example, if you don't want to worry about buying or renting vehicles (and you want your contract drivers to use their own) then you're looking at starting a delivery business with a limited number of stops per day — because the loads your drivers can carry will be smaller.
Examples of unique delivery businesses
Here are four examples of unique delivery business ideas that are solving the pain points that major delivery couriers cannot.
Local food delivery 🍔
You can partner up with local chefs and restaurants to send ready-to-eat (or reheat) meals to a customer's home.
By focusing on your local zip code, you can offer a better customer experience (and a lower rate) than expensive platforms like UberEats and DoorDash. Plus, by working with local chefs and restaurants you're offering customers something besides the large franchises they usually see on other food service apps.
Local alcohol delivery 🍷
You don't need to make or sell your own alcohol, but you can still make a business by delivering alcohol to those who want it. By partnering up with local distributors and major retailers (e.g. BevMo, Total Wine, etc.) you can work as the middle-person between alcohol vendors and their customers.
Delivering prescription medication 💊
Setting up a delivery service that handles prescription medication makes it easier on customers who can't conveniently get to the pharmacy.
Delivering goods after business hours 🌙
Even with the increase in working from home, not everyone is happy getting deliveries throughout the day. Constant door knocking and setting off the dog when you're trying to work can be annoying. By making a delivery business that specializes in after-hours delivery, you can deliver packages between 6 pm and 8 pm, or later.
All of those delivery businesses require more hands-on care (e.g. collecting proof of ID, managing carefully packaged fresh meals, unique time windows) than major delivery companies can usually offer, which lets you fill the gap between supply and demand.
Once you figure out your niche — what you're delivering and what you need to deliver it — what happens next is all part of optimizing your last-mile delivery processes.
Luckily, the fundamentals of last-mile delivery are the same whether we're talking about a local delivery company, a small business adding a delivery service, or a large courier fleet making hundreds of stops a day.
Step 2: Create your back-end order process
How you are going to get your orders from your client's database to your delivery management platform is largely dependent on what niche you've picked above.
If you're working with local businesses or large e-commerce companies, the most basic solution is to have your clients export their sales data into a spreadsheet and send you the information.
However, it also depends on whether you're receiving the goods at a warehouse in bulk shipments, or if your drivers are picking up what they're delivering each day (or week).
The good news is that there are plenty of courier management platforms available that help to seamlessly integrate processes between retailers and external delivery businesses.
Simply put: if you're working regularly with a major organization or brand, you might need to think about syncing up with their systems and processes in order to fulfill deliveries for that client. This means your own delivery software should "play nice" — which can be achieved with APIs and integrations. But if you're only working with smaller businesses, you'll probably be able to work effectively with basic tools like Excel, Quickbooks, and the like.
Step 3: Hire (and train) your drivers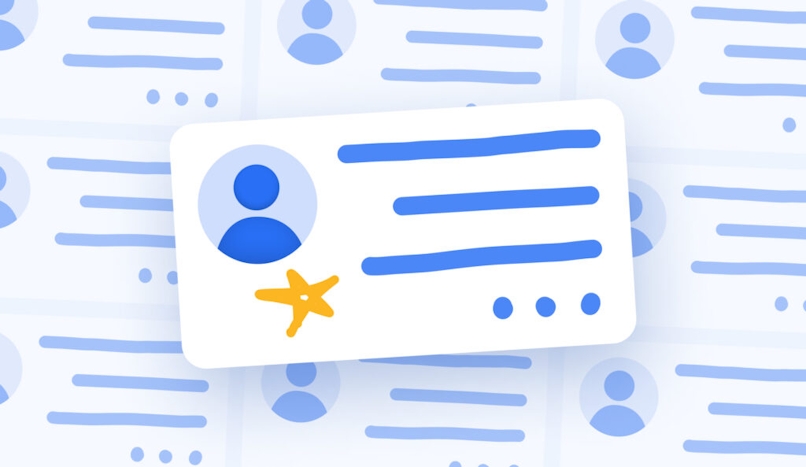 You can find delivery drivers by posting job ads on job boards like Indeed, Monster, and even the classifieds of Craigslist. In your job posting, make sure you clarify:
Any specific licenses or experience required.
Whether or not the driver is using their own vehicle
The expected hourly rate
Whether the position is short-term or long-term
The average number of stops the driver will be asked to complete
Delivery drivers often value their freedom and already have an entrepreneurial spirit. (They chose to be on the road, not in an office.) It isn't necessarily difficult to find people who want the freedom and flexibility of being a delivery driver, the challenging part is onboarding and training your candidates into full-fledged members of your team.
To help us outline a blueprint for training new contract drivers, we spoke with Lisa David-Issacs, a delivery manager who works at Hermes. Lisa trains both full-time independent contractors and subcontractors who are brought on as additional help during the holiday season.
She broke new driver training down into four key areas:
Customer service training 🤝
Make sure your contract driver treats their route like their own personal business. This means working with a customer-centric mindset and delivering the package in the way the driver themselves would want to receive a package.
Software training 💻
Train your new driver on whatever software they'll need to use (from Google Maps to delivery software) to manage their routes.
Process training 🤔
Teach the new contract driver how to think like a professional driver.
Health and safety training ❤️‍🩹
Make sure your drivers know to prioritize themselves over the package, isn't working longer than recommended, and more.
And remember — this is another key tip from Shabir Latif — that drivers will want to be paid on a weekly or biweekly basis. This is something that delivery companies and couriers can sometimes struggle with because they're on 30- or 60-day terms with their clients. So, make sure that you have enough runway to pay your contractors and keep the team happy.
Interested in learning more about hiring and training new drivers? Check out our full post on how to successfully onboard new delivery drivers.
Step 4: Use a route planning tool to optimize last-mile delivery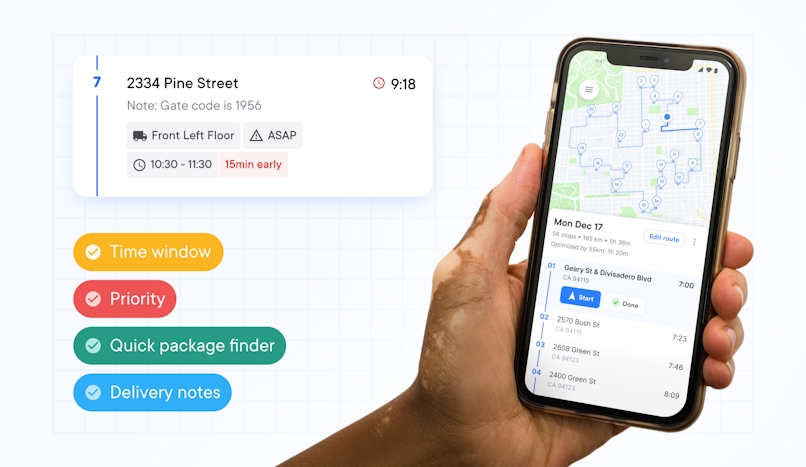 Last-mile delivery encompasses all the steps of the process that need to happen to get the customer's package to its final destination once the goods are in your company's possession.
Finding an affordable, easy to use (and easy to scale) delivery software used to be complicated and expensive. You had to choose between advanced courier software with features you may not need or had to use several different platforms to put together your last-mile delivery process.
We started Circuit as a route optimization app to help individual delivery drivers create the fastest routes possible. After talking to our customers, we grew into a fully functional last-mile delivery management system that is used by all kinds of delivery teams.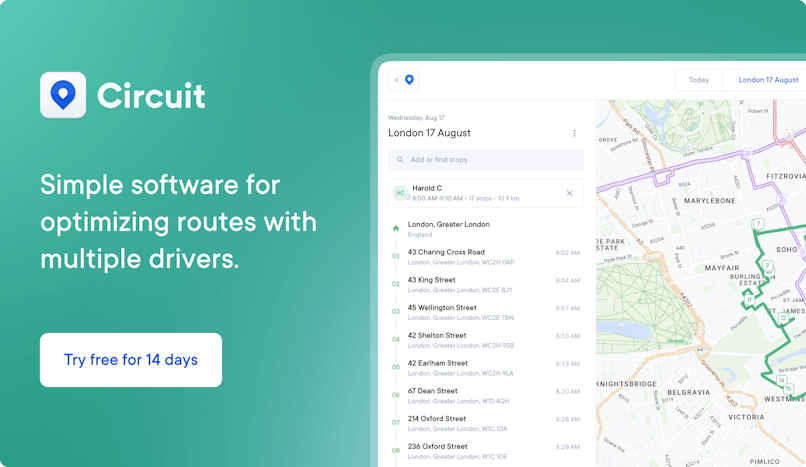 Some features include:
Fast and easy route planning
You can upload a .CSV of all your stops into Circuit's dashboard. From there, just click "Optimize" and Circuit creates the fastest route possible.
Customizable routes
With Circuit, you can set specific parameters, such as delivery time windows, priority stops, and split up routes between multiple drivers.
Monitor routes in progress
Always be informed on where your drivers are within the context of their route. This lets you make any changes as needed.
Send out delivery tracking updates
Let your customers know when you're arriving with easy-to-manage SMS/Email notifications that are automatically sent out based on the route's progress.
Collect proof of delivery
Give peace of mind to your client, their customer, and your business by securing proof of delivery. Circuit lets you either collect an electronic signature or your driver can take a photo of where they left the package if nobody's present to sign for it.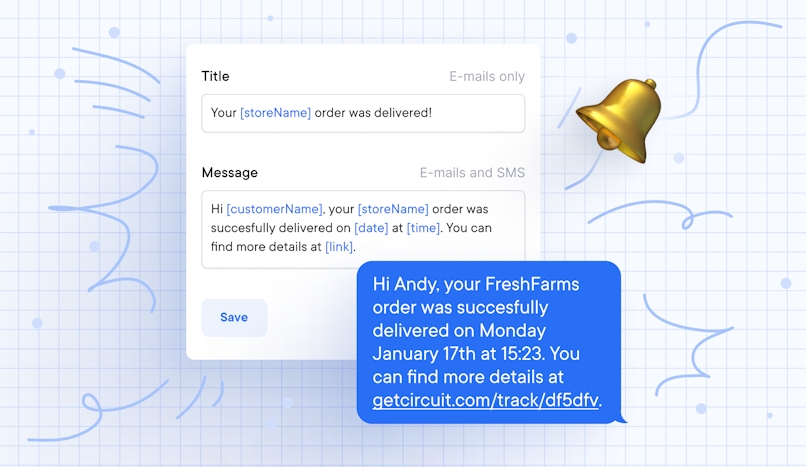 Final thoughts: Making your first delivery
It's a better time than ever to start a new delivery business. As COVID-19 changed our relationship to physical retail stores, more customers want items delivered directly to them.
Once you figure out what you're going to deliver, then it's a matter of hiring contract drivers and setting up a last-mile delivery process that lets your team deliver the customer's goods quickly, efficiently, and securely.
Circuit optimizes the entire last-mile process, from route planning to route execution, by letting teams:
Plan efficient routes
Monitor routes in progress
Send out tracking updates
Collect proof of delivery
Are you ready to start making deliveries? See how easily Circuit's delivery software helps your business optimized routes and manage multiple drivers at once with our free trial.