12 minute read
How to Start a Delivery Service: A Step-by-Step Guide
How to start a delivery service by taking the best practices from our customers who have used Circuit for Teams, our delivery software.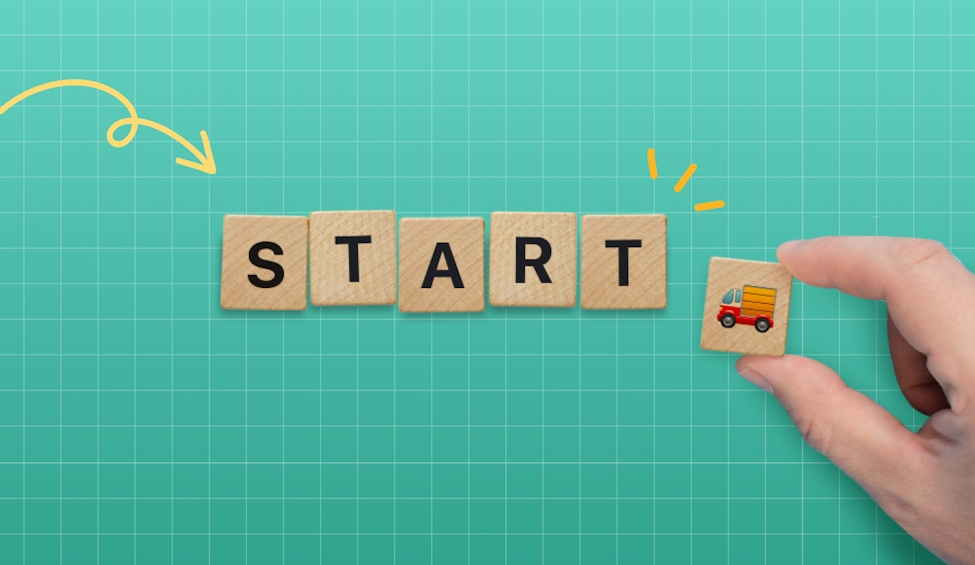 This article shows you how to start a delivery service to either start a delivery team from scratch or improve your existing delivery processes.
This article focuses mostly on small to midsize businesses who are adding a delivery service to their company to remain competitive in their field.
The features we cover below are also must-haves for courier businesses who want to increase their profits by making their delivery teams faster and more efficient.
Specifically, we discuss:
The pros and cons of creating a delivery team vs outsourcing deliveries to a third-party courier;
What you need processes for, including collecting orders, optimizing routes, and completing stops, and;
How to hire and train delivery drivers.
Circuit for Teams is an intuitive — and powerful — delivery software that lets you build optimized routes for multiple drivers, monitor routes in progress, send out order tracking information to your customers, and collect proof of delivery.
If you're ready to see how quickly you can start making deliveries with Circuit, try Circuit now for free .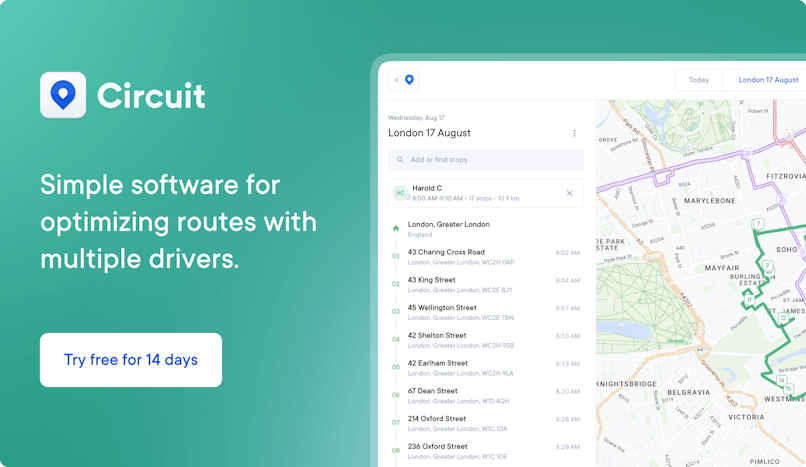 Using a delivery service vs. in-house delivery teams
If you already know that you want to start an in-house delivery team rather than using a third-party, skip ahead to our step-by-step process for setting up your own operation.
Depending on your industry, you might be weighing up two options. Either running your own delivery team, or using a delivery service.
When you hire a delivery service, the main pro is you don't have to spend time hiring delivery drivers and planning and managing routes. Instead, you can focus on your business. While that's good in theory, there are some significant caveats to consider.
Third-party delivery services are expensive and cut deeply into your margins. The restaurant industry, specifically, is known for using popular food delivery apps such as DoorDash, Uber Eats, Grubhub, and Postmates. But these apps are expensive for the restaurant, to the point where businesses need to raise prices to just break even.
When you hire a delivery service, you're hiring a third-party to represent your company, which means you're losing control over the customer experience. While your customer may have interacted with your business online or over the phone, it's a third-party delivery driver who gives the last impression of how your company treats its customers. Sometimes this can go south quickly, like when couriers are caught mishandling packages.
But starting your own delivery business can seem daunting, especially if no one in your operation has any experience creating delivery schedules and managing drivers.
That's where we come in.
Before we developed Circuit for Teams, we focused on helping individual drivers plan better routes (with a route planner app that's still widely used by professional couriers).
Based on our customers' feedback, we realized businesses were looking to manage their own deliveries but struggled to find affordable, easy-to-use delivery tools.
By talking to our customers over the years, we've learned what your business needs to start (and perfect) its delivery service.
How to start a delivery service in 3 steps
Creating a delivery service business can seem overwhelming, so let's break it down into three manageable steps.
Create a delivery process: This includes everything from route planning to knowing what your drivers do when they arrive at a stop.
Note: We recommend having as much of a process in place as possible before you start to hire and train your new delivery team. With a process in place, you can train your drivers towards a goal and make changes based on input as your business grows.
Hire and train drivers: Are you going to hire independent contractors or take existing staff and train them to be drivers?
Let your customers know you offer delivery: How do you make sure your customers take advantage of your delivery service?
Step one: create a delivery process
A delivery process is an end-to-end process by which you take your customers' orders, create a route, load up the drivers' vehicles with product, and deliver it to the customer's front door.
We put this as step one because it's important to bring drivers into a ready-made system.
If you bring in new drivers and try to "wing it," you'll quickly drain your margins due to inefficient deliveries and possibly lose otherwise talented staff who quickly get frustrated with time-consuming deliveries (not to mention the risk of upsetting your customers with missed ETAs and lost packages).
You can distill a delivery process down to three parts:
Optimizing routes
Monitoring routes
Completing stops
Delivery process (A) creating optimized routes
The cornerstone of any delivery service is the route.
Sometimes new businesses will try manually planning routes, but this is time-consuming and impractical. When you're planning a route — even if it's only a 10-stop route — you can't factor in all of the variables, such as traffic patterns, distance, and time, on your own.
Route planning only gets more important (and challenging) as the size of your delivery team grows. If you're making twenty or more stops a day, an inefficient route can take hours to plan and longer than necessary for your drivers to complete.
(Here's an example of a courier that cut his delivery time in half when he started using Circuit's route planning tool.)
Optimizing Routes with Circuit for Teams

With Circuit for Teams, you can optimize the fastest routes possible for one driver or several drivers. Plus, there's no limit to the number of stops you can have in a route or the number of routes you can plan in a month.
To get started on route planning, you either upload your customers' addresses via a spreadsheet — ideal if you're exporting data out of an eCommerce platform like Shopify — or manually enter your orders into Circuit's web or mobile app.
Our manual entry feature is quick and easy. Using the same API connection as Google Maps, Circuit suggests the most likely destination as you type in an address based on your location.
Once your addresses are loaded into Circuit, you can set specific parameters to customize your route towards your needs by setting:
Time constraints: Important if you need deliveries made before a certain time of the day. One of our customers uses time constraints to make sure all of her B2B orders are made before noon, so her drivers can complete their B2C deliveries when customers are more likely to be home.
Priority stops: Helpful for when you want a route optimized with a specific stop prioritized as the first stop of the day. This is a great feature for when you have customers who will pay extra for an earlier delivery or if your driver wants to get the stop furthest from their starting point out of the way at the beginning of their route.
Average time per stop: How long your drivers spend at each stop will affect their route due to changes in traffic estimates and the number of deliveries they'll be able to make in a day. (The longer drivers spend at a stop, the fewer deliveries they can make in a day.)
After the route is optimized, drivers can log in with the Circuit for Teams mobile app (available for both iOS and Android devices) and access their route. Our mobile app works in tandem with all of the major GPS navigation apps, such as Google Maps, Apple Maps, and Waze.
If a route in progress needs to be modified, you can make those changes from your web app, or the driver can make the changes directly on their smartphone.
The benefits of letting drivers re-optimize their routes
Plenty of other delivery software tools only let dispatchers re-optimize routes. By giving drivers the power to re-optimize routes, Circuit creates a more streamlined process.
For example, a bicycle courier company that uses Circuit for Teams to deliver prescriptions throughout a large metropolitan city takes advantage of this unique feature.
Their couriers get an optimized route at the beginning of the day based on recurring prescriptions that need to be delivered. Then the bicycle couriers head to the pharmacy where they pick up any new, last-minute prescriptions.
Because this courier service uses Circuit, the drivers can add the new prescriptions to their app with our quick manual entry feature and re-optimize their route.
Delivery process (B) monitor routes and give customers updates
Sometimes new delivery services will find an online route planning tool to optimize their routes, but won't be able to monitor those routes as they're in progress.
Without route monitoring, you and your customers are in the dark as to where the driver is within their route, leading to potential issues, such as:
If a customer calls to ask about their delivery status, you'll need to reach out to the driver to get an ETA. And if your driver uses their phone to communicate with the customer, they now have to field questions while completing their route. Both of these methods slow down your delivery service.
If you need to change a route in progress due to a new customer order or a cancelled order, you have to call your drivers and figure out which driver is going to take the new order. Again, this slows down your driver and takes you away from managing your business.
Instead, we recommend that you use a delivery software app that offers GPS tracking or route monitoring.
Route monitoring with Circuit for Teams
Route monitoring is built into Circuit for Teams. From our web app, you can easily view where your drivers are within the context of the route. Instead of just knowing their geographic location, Circuit also tells you what stop they just completed and where they're headed.
Plus, Circuit for Teams uses its route monitoring technology to offer recipient notifications. Circuit sends out updates to your customer about the status of their order. Now customers don't have to call your business or your driver to get an accurate ETA.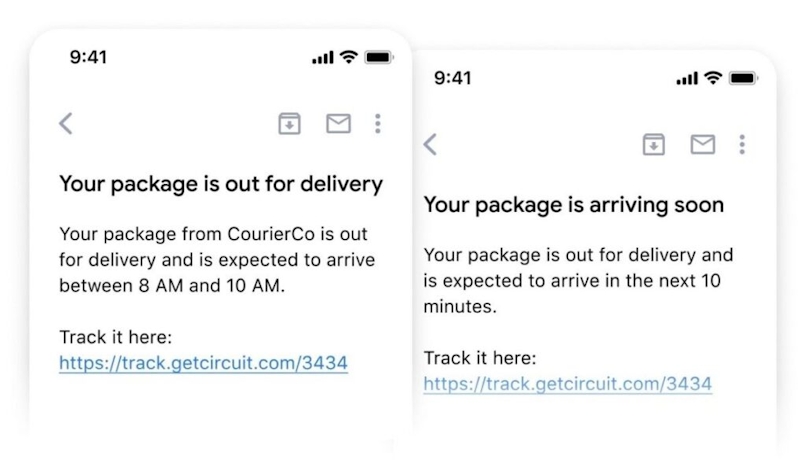 Delivery process (C) completing stops and collecting proof of delivery (POD)
The last part of your delivery process is about your driver making contact with the stop, and securely and professionally delivering the package.
As a small to midsize business offering local delivery, the last thing you want to deal with is customer disputes or complaints about how they never received their order or that they received a damaged order. This is why we recommend you get proof of delivery.
Most delivery teams are now using electronic proof of delivery because it's easier to store than taking physical paper and scanning it into your computer or saving it in a filing cabinet.
Proof of delivery with Circuit for Teams
With Circuit, you can collect two different types of proof of delivery.
Photographic proof of delivery: Your driver uses this when they're leaving the package in the mailroom or outside a customer's door. By taking a photo, which is then uploaded automatically into Circuit's cloud, they're documenting where they left the package and what state the package was in when they left it.
Signature proof of delivery: If your customer is home to collect the delivery, the driver's smartphone can be used to get their signature.
Once proof of delivery is collected, Circuit notifies the customer that the driver successfully completed the delivery.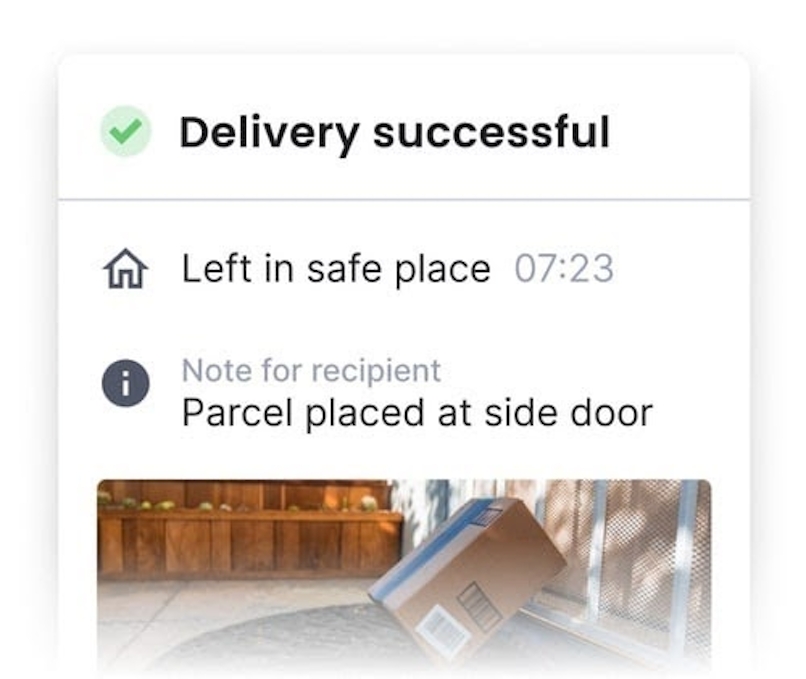 Plus, dispatch can also pull up the route on Circuit's web app and click on stops to see if proof of delivery was properly collected.
After you've outlined your delivery process, it's time to hire and train your delivery drivers. By understanding your process, you're in a better position to find qualified drivers who will help you grow your business.
Note: Details of your process may change based on the drivers you find or your customer base. For example, you may start offering all-day delivery only to change your delivery hours to morning. But the core aspects of your delivery process — route optimization, route monitoring, and proof of delivery — are going to remain valuable features as you grow your delivery service.
Step two: hire and train drivers
Depending on the size of your business, you may be hiring new staff to work as delivery drivers or training existing staff to take over the role.
Due to COVID-19, plenty of small businesses switched to a direct-to-consumer model and were able to keep some (if not all) of their staff on payroll by turning them into delivery drivers.
This is possible with Circuit, because our easy-to-use app helps anyone get off to a good start making deliveries.
You can use Circuit's mobile app with your preferred GPS navigation app (such as Google Maps, Waze, or Apple Maps), and;
Circuit was made to be used by drivers, while being powerful enough for dispatchers.
More info on onboarding and training: In a previous post, we interviewed a professional courier trainer who gives you a checklist for training new delivery drivers.
How to find delivery drivers
If you need to hire new delivery drivers, we recommend you post the job listing on major platforms (such as LinkedIn and Indeed) — along with local job boards.
While your ideal employee will vary based on your specific business, there are some general things to keep in mind when writing your listing.
Will the driver be using their own car?
Is the driver responsible for their own gas?
How is the driver paid? (More on this below.)
Does the driver need a specific license (e.g. are they driving a long-haul truck)?
Do you want the driver to only do deliveries for your business, or are they more independent contractors who can also take work from other couriers?
How much experience do they need?
What are the hours?
Are routes recurring, or will they be constantly changing?
Below is an example of a job listing that an Amazon delivery partner posted on a job board. Notice how this listing includes what the driver will do and why they'll enjoy the job.
Plus, it tells the candidate how many hours of work they can expect per week and a ballpark of how many deliveries they'll make per day.

The job listing also includes a list of requirements.

Between those three sections, your potential candidate has enough information to decide whether or not they're a good fit for the role.
Deciding how to pay drivers
If you pay your drivers per stop or per hour, you may be encouraging two different types of performances.
ne of our customers, Sagar Dhaliwal, started his delivery business by paying his drivers a flat rate for each workday. But this led to significant issues.
Drivers weren't motivated to finish their deliveries as fast as possible, because they got paid the same no matter how fast they completed their stops, and;
Tension developed between drivers because everyone was taking home the same pay. It didn't matter if drivers had a hard route or an easy route.
When Sagar started paying his drivers by the stop, he saw a huge improvement in performance. Plus, paying by stop alleviated stress between drivers as they got paid by their workload.
How you decide to pay your drivers (per stop, per hour, per day, and so on) will depend on the size of your business and how many deliveries your drivers will be making per day.
You also want to make sure your drivers are being fairly compensated and are paid in a way that motivates them to perform.
You can use the Bureau of Labor Statistics to help ballpark salary expectations, but also keep in mind that you need to make your salary competitive with other local businesses.
Note: Similarly to how you pay your drivers, it's important to know whether your drivers are employees or independent contractors. Laws vary by state on how you can classify drivers. For example, if they only work for your company, you may not be able to classify them as independent contractors. But remember, we're experts on delivery processes, not tax law. Check other resources and speak to an accountant to figure out the best protocol for your company.
Step three: get the word out
If you're an existing business that is adding local delivery to your services, then it's critical you let your customer base know that you're offering delivery, so they can take advantage of it.
The owners of OK! Kombucha — a customer who saved 12.5 labor hours a week by using Circuit — faced this challenge head-on with a social media focused marketing strategy.
Ok! Kombucha started as a beverage wholesaler but switched to direct-to-consumer due to COVID-19 adversely affecting their business. To get the word out that their bottled kombucha could now be delivered directly to your home, they ran engaging ads on Instagram and Facebook.
If your company has a social media presence, you can run posts and stories letting your repeat customers know that you're now offering local delivery without paying for ads.
If you're already using an eCommerce site, you can easily add local delivery as a checkout option. (If you're looking for information on setting up local delivery on a Shopify site, follow our step-by-step guide.)
Finally, word of mouth and traditional marketing (think business cards, mail-in flyers) work great because they target potential customers within your delivery area.
Final thoughts: how to start making deliveries today
Previously, businesses were dependent on large delivery companies (such as Fedex and Amazon) or on using gig economy apps such as Postmates and Roadie to deliver their customers' orders. But those platforms aren't necessarily a good fit for all small to midsize businesses, as they can be increasingly expensive, while not giving you control over your customer experience.
With Circuit for Teams, we give businesses advanced delivery processes that would generally only be available to larger fleet couriers. Circuit for Teams gives you route optimization, route monitoring, recipient notifications, and proof of delivery — all without needing extra hardware.