4 minute read
How Coco Market Saves 15+ Hours a Week by Using Circuit for Teams
Business partners Pilar Ordonez and Victoria Checchi use Circuit to efficiently run Coco Market's deliveries, saving 15+ hours a week in payroll.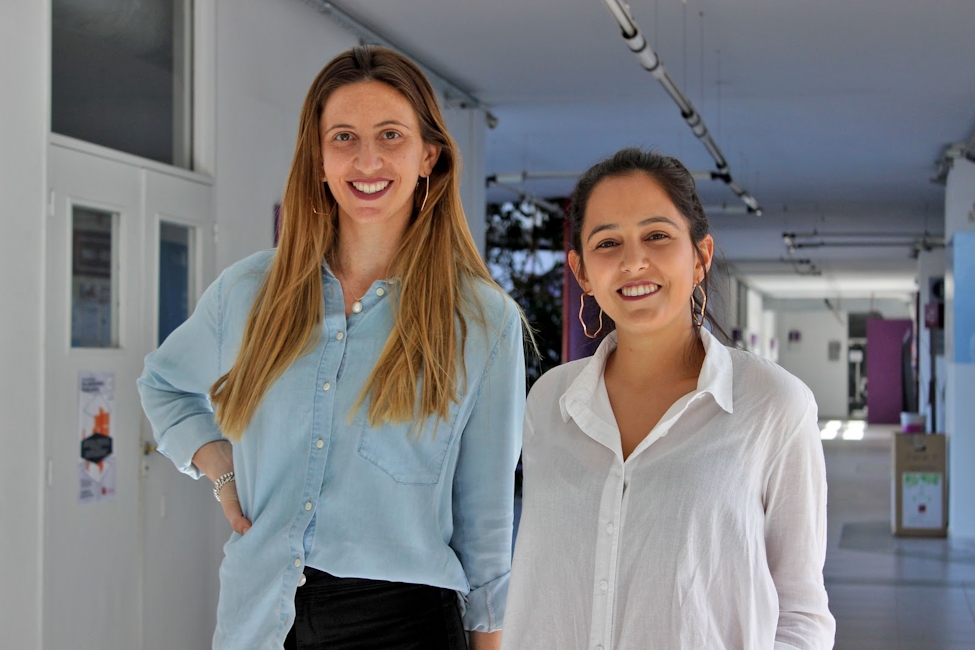 As Pilar Ordonez (pictured on the right) grew Coco Market — a health food company that sells to both wholesalers and consumers — she and her business partner, Victoria Checchi (pictured on the left) handled all aspects of the business, from marketing to customer service and delivery. But Pilar knew this handle-it-all-yourself process wasn't sustainable.
Managing Coco Market's deliveries required a significant amount of Pilar's time. She had to account for multiple time constraints; for example, wholesale deliveries had to be made before local businesses closed between 2 pm and 4 pm for siesta. She needed adequate time to head back to the warehouse and switch her focus to delivering Coco Market's direct-to-consumer orders.
She had tried optimizing this process on her own — looking for the best routes by using Google Maps, but that process was extremely inefficient. Similar to a physical map, Google Maps can tell you how to get somewhere, but it doesn't tell you the fastest way to complete a multi-stop route.
She knew she needed a route planning solution, but wasn't sure what that looked like.
Not using Circuit for Teams? If you manage a team of drivers and want a simple, cost-effective way to keep track of them (while making their routes more efficient), If you manage a team of drivers and want a simple, cost-effective way to keep track of them (while making their routes more efficient), sign up for a free trial of Circuit for Teams.
How Pilar Started Making More Deliveries Each Day with Circuit Route Planner
At the recommendation of a fellow business owner, she started using a delivery driver to make her deliveries and she also downloaded the Circuit Route Planner app to optimize their daily routes.
Once she was using a route optimization tool in the morning, delivery route planning went from taking over an hour to under 45 minutes. Plus, she could now confidently say that her driver was following efficient and optimized routes.
She planned routes by manually typing the addresses into her smartphone. The delivery driver would do the first deliveries of the day then head back to Coco Market a little before siesta, where Pilar would optimize the rest of the routes based on any outstanding orders.
Pilar was happy with this progress. Coco Market was able to make more deliveries per day, which saved business expenses since they paid the delivery driver on a per-day basis: The more stops he made in a day, the more Coco Market saved.
But new opportunities arose that needed a more advanced solution — specifically, customers were sending WhatsApp messages to Coco Market to check on the status of their order.
Because Pilar was only using the Circuit Route Planner app for drivers, she had to call her driver to inquire about his whereabouts, and then call the customers back with an update. This was time-consuming and inefficient.
Pilar noticed the time she had saved in planning the routes was now being spent fielding calls, and the delivery driver was being forced to stop what he was doing, pull over, and update Pilar on where he was within the route — cutting into the time he saved by driving on an optimized route.
We wanted to be able to focus more on growing our business," Pilar said. "And not spend so much of our energy on time-consuming tasks.
Optimizing her delivery route was a step in the right direction, but Coco Market's business model needed something more like delivery dispatch software.
Why Coco Market Upgraded to Circuit for Teams
After receiving an email from Circuit about its more advanced features, Pilar decided to upgrade to Circuit for Teams.
This had two immediate benefits.
Pilar could now enter in addresses on her desktop. She had tried using spreadsheets to import addresses into the Circuit Route Planner app, but due to her specific business processes, it was actually faster to sit at a computer and quickly type addresses into Circuit. Like completing a Google search, Circuit auto-completes the address you're typing based on your location.

Pilar now had access to route monitoring. When customers send her a message asking for an ETA, she's able to just check her computer and give the customer an updated and accurate arrival time. This is quick and easy and doesn't cut into the delivery driver's time.
Now her daily route optimization process takes her around 25 minutes. Based on the time she used to spend planning routes before Circuit for Teams, she's saving roughly 5.5 hours a week just in terms of route planning — that's 5.5 hours a week that she can allocate toward growing her business.
We've always made our deliveries within our guaranteed time frame, but with Circuit, we made them faster. Before using Circuit, it could take our delivery driver 10 hours to complete his route. Now, that time is down to around 7 hours.
Handling COVID-19 and Planning for the Future
When COVID-19 started to spread within Cordoba, Argentina, more and more people were staying home instead of going out to restaurants, cafes, and markets. This led to more customers ordering through Coco Market so they could get their food delivered directly to their homes.
Pilar saw her eCommerce sales triple. She and her team were able to meet this increase in demand because of the delivery route planning processes they had optimized over the past year.
As COVID-19 restrictions loosen, Pilar is curious to see if her eCommerce sales will level out and if her business will go back to focusing more evenly on both wholesale and direct-to-consumer. Either way, by using Circuit for Teams and her delivery process, she is able to get her customers their orders quickly and efficiently.
Not using Circuit for Teams? If you manage a team of drivers and want a simple, cost-effective way to keep track of them (while making their routes more efficient), sign up for a free trial of Circuit for Teams.