9 minute read
6 Things You Need to Know About the Amazon Delivery Service Partner Program
Amazon's Delivery Service Partner Program allows you to start your own business while delivering Amazon packages. Find out how it works and if you're eligible.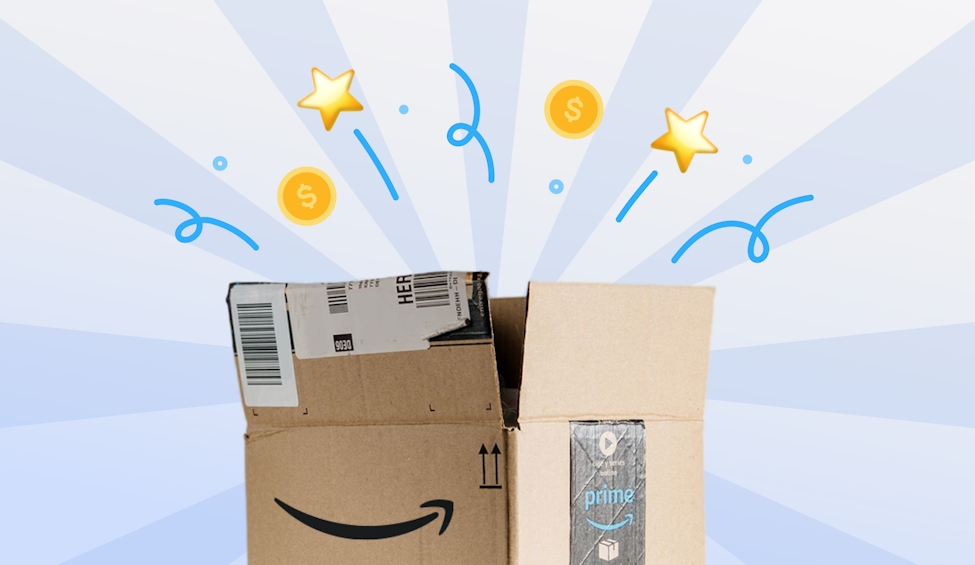 If you're thinking about getting into the delivery business, the Amazon Delivery Service Partner Program is a trusted option. Circuit for Teams can help you once your business is up and running.
If you're thinking about starting a delivery business, you've made a smart choice! 
The delivery industry is booming, with people increasingly ordering online and getting everything from groceries to clothes delivered.
As you look for opportunities to make money with a delivery business, Amazon is probably one of the names on your list. You can team up with the retail giant using the Amazon Delivery Service Partner Program (DSP Program), delivering for Amazon while still running your own company as an entrepreneur.
Amazon's DSP Program is a great amazon delivery business opportunity for hopeful small business owners looking for a reliable and trusted business model. However, it's important to do your research and make sure you have all the facts before you begin.
Joining the DSP program is a commitment that requires some financial investment from your side. 
The vetting process is also rigorous. You want to make sure this option is right for you before giving your money, time, and effort.
Not just anybody gets into the DSP program. 
If you successfully complete the first steps of the application process, including paperwork and interviews, you can enter a Future DP program to kick-start your training and onboarding.
Then, once a delivery station becomes available in your area, you'll have the knowledge you need to start right away. 
So, as you can see, making the decision to pursue a DSP partnership shouldn't be taken lightly.
For this article, we'll delve deeper into what you need to know if you're considering joining the Amazon Delivery Service Partner Program. Plus, we'll learn how it works, how to become eligible, and what you need to do to get started.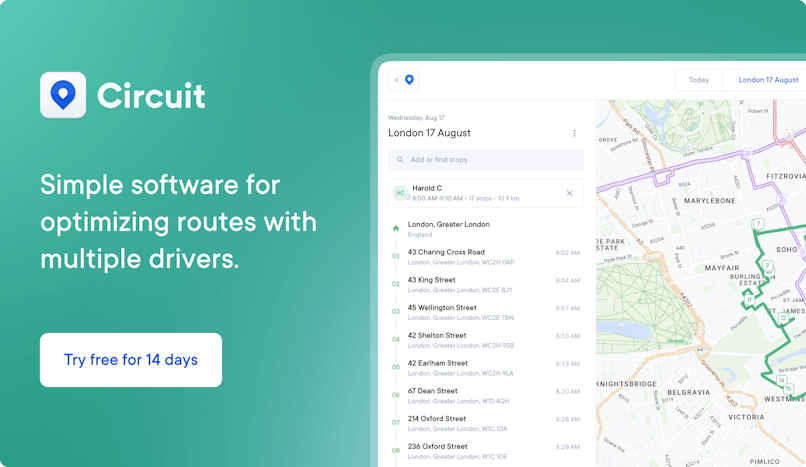 What is the Amazon Delivery Service Partner Program?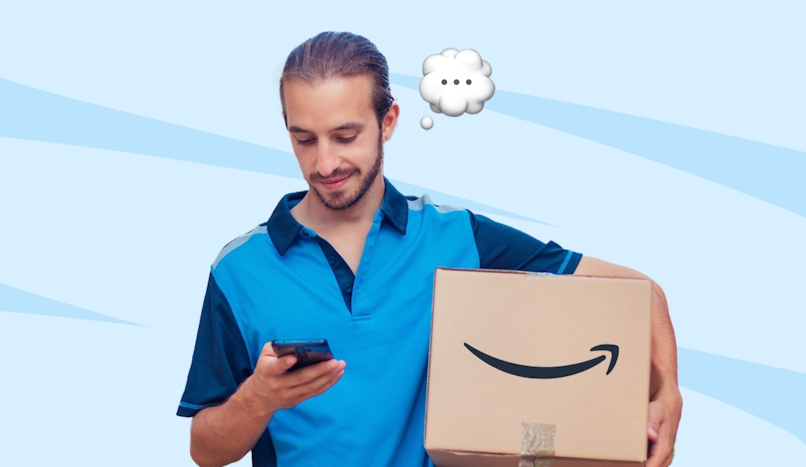 Amazon's Delivery Service Partner Program lets you start your own business while delivering Amazon packages. The program launched in 2018, building on Amazon's 25-plus years of experience (the delivery giant was founded in 1994). 
Amazon says that DSP members can make up to $300,000 per year.
Today, there are more than 1,700 Amazon Delivery Service Partners in the market. The program has also grown with diversity in mind, for example with a diversity grant for black, latinx, and native american entrepreneurs.
Amazon DSPs get to use Amazon Logistics resources. 
They drive Amazon branded vehicles, for example, and get high-quality branded uniforms. 
DSP partners also have access to: 
Insurance options
Legal support
Recruiting tool discounts
Discounts on payroll, tax, and accounting software
While the mega-retailer has some of its own drivers, it also relies on delivery service partners to help fill gaps in its logistics infrastructure. There's plenty of business to go around, as the online e-commerce giant delivers billions of packages per year. 
That's where you come into the picture.
As a DSP, you run your own delivery business delivering goods for Amazon. But why take this business opportunity instead of starting a completely independent delivery business?
With the DSP Program, you get a few key perks, including:
Regular business: Thanks to Amazon's popularity, you can expect a steady high volume of orders. You also won't have to stress about marketing or drumming up clients.
Low startup costs: The costs needed to become a DSP are relatively low when it comes to startup expenses. You can expect startup expenses as low as $10,000 if you start with five vans.
Discounts: Amazon DSPs enjoy discounts on essential business assets, like vehicle leases. You'll also have access to Amazon's comprehensive toolkit of delivery technology and processes, backed by more than 20 years of logistics experience.
Hands-on training: Although you won't be working for Amazon (you'll be working with them as a partner), you'll still represent the business. Your success is their success, so they'll give you training and on-demand support.
Simplicity: Starting a delivery business can be a lot of work — you have to develop a delivery process, get the right tools and technology, and market your services to customers and clients. With the DSP Program, you can focus more on developing your team and less on figuring out where to find work.
6 things to know about the Amazon Delivery Service Partner Program
Joining the Amazon Delivery Business Partner Program offers some clear advantages. Keep reading for some additional facts and to discover whether this package delivery business model is an option for you.
1. How much does it cost to start an Amazon DSP business? 
So according to Amazon, you can start a DSP business for as little as $10,000. This is assuming you begin with five delivery vehicles.
Depending on the demand in your area and your performance as a DSP, you can scale up. A fully scaled partner generally has anywhere from 20 to 40 vehicles (which will need additional financial investment).
2. Who is eligible to start an Amazon DSP business? 
OK, you have the five vehicles you need to start an Amazon DSP business. You might be thinking, "Great, let's go!"
But hold on... 
First, you need to have a few things covered to become a DSP partner. You should have a steady work history, have a clean driving record, and pass a criminal background check and credit check. You'll also need to demonstrate that you have $30,000 in liquid assets to cover both the startup costs and personal expenses.
To improve your odds of an accepted application to the DSP Program, it also helps to have experience leading and developing teams (as DSP owners often have teams of 40 to 100 employees). Community engagement is also a plus.
3. Who is the Amazon Delivery Service Partner Program good for? 
The Amazon DSP Program is meant for those who want to run a full-time business and have the ability to lead and coach a team. Are you comfortable in a fast-paced environment and willing to roll up your sleeves to get the work done? If not, then it's probably not a good fit.
It won't be a good fit if you're just trying to pick up a side hustle or a part-time delivery gig, either. 
In fact, as a DSP, you may end up managing a fleet of anywhere from 20 to 40 delivery vehicles and 40 to 100 employees. It's hard work and not a passive form of income by any means. 
In other words, it's a full-time job!
Note that the DSP Program is community-centered. You should be ready and willing to commit to a defined service area — not trying to deliver across multiple locations. Also, you likely won't be eligible to become a DSP partner if you work with competing delivery companies like FedEx or UPS.
4. Do you need your own delivery vehicles for an Amazon DSP business? 
It should go without saying that one of the biggest expenses for any delivery business is transportation. As a DSP partner, it's up to you to get your own vehicles for your business. You'll also be responsible for fuel costs and maintenance.
What if you don't have your own vehicles?
The good news is that Amazon can help through its partnership with a third-party fleet management company. This gives you the chance to lease Amazon-branded vehicles at a discounted rate.
What if you already have your own vehicles?
No worries: You're allowed to use your own vehicles as long as they meet Amazon's fleet requirements. Vehicle specification needs are regularly updated and shared later in the application process.
5. Which countries have the Amazon DSP Program? 
The DSP Program is fully operational across the United States, giving plenty of opportunities for American delivery partners. 
But what if you aren't located in the U.S.?
The DSP Program is active in a number of other countries, including: 
Canada
United Kingdom
Spain
Germany
Italy
Ireland
Brazil
India
You can check Amazon's website for a list of active countries (see "Do you offer the DSP Program in other countries?"). The DSP Program is continually expanding. If it isn't available in your area at the moment, it's worth checking back.
6. How much money can you make with an Amazon DSP business? 
Why is becoming an Amazon DSP such a good deal? Because Amazon projects a revenue potential of $1 million to $4.5 million per year for a fully scaled partner (someone who's operating 20 to 40 vehicles). This averages to an estimated annual profit potential of $75,000 to $300,000. 
Of course, the actual earnings depend on the DSP. Several things can impact your revenue, such as your region, the number of delivery vehicles and employees you have, the number of delivery routes completed, and how many packages your team can deliver each day.
Are you looking to make as much money as possible as an Amazon DSP? Then it's important to optimize your delivery logistics. 
Circuit for Teams routing software can help by figuring out the fastest routes for your drivers, allowing them to get their work done quickly and maximize the number of packages delivered daily.
Circuit also offers other perks that can help streamline delivery operations, like real-time driver route tracking. Additional features include proof of delivery (POD), delivery time windows, ETA notifications, and delivery notes to help boost your customer experience.
How to start an Amazon DSP business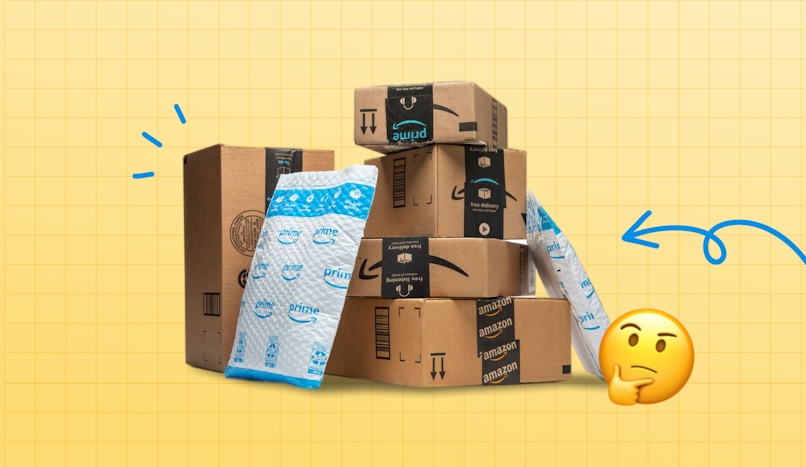 Now you've got the basic facts about the Amazon DSP Program. 
Think it might be for you? 
Learning about the application process can help you prepare and increase your odds of success. Here's a quick overview of what to expect as a potential DSP owner.
Step 1. Apply online 
You can complete the application to join the Amazon DSP Program online. The online application consists primarily of yes and no questions, covering topics like your work experience, availability, and financial situation.
You'll be asked whether you have experience hiring and developing teams, whether you're ready to commit to a full-time DSP role, and whether you have a strong credit history and liquid assets of at least $30,000. You'll also be asked if you've ever owned a business before. Don't stress if not, as it's not a must-have!
This starter application is followed by a more in-depth one. You'll have to submit a resume that includes everything from work experience to hobbies. You'll also be asked about your community involvement, such as whether you've ever coached a community team.
Finally, you'll have to clear some basic administrative hurdles. Notably, you'll have to prove that you have a clean driving record and have a criminal background check and credit check.
Step 2. Have an interview 
Assuming all goes well with your initial application, you'll be invited for an interview at a nearby Amazon station (the fulfillment center nearest you, usually). Note that there are multiple in-person interviews.
This is an opportunity for you to flesh out the information given in your initial application. For example, you might be asked to show additional documentation to back up claims made in your application.
Another example: If you take part in a targeted DSP program, such as the DSP partnerships specifically for veterans, you'll have to prove that you meet the necessary criteria.
Step 3. Get an offer 
You'll be invited to join the Future DSP Program if your application and interviews are approved. This allows you to get a head start on your training by offering onboarding and launch education before a delivery station opens or becomes available.
Then, you'll get a formal offer detailing the terms of your partner contract, including a rate card. Terms and rates vary depending on your region and are based on things like the number of vehicles, route length, and package volume.
Step 4. Complete hands-on training for two weeks 
With your formal offer in hand, you can complete the DSP training program. It includes one week of virtual classroom instruction, such as webinars. 
You can get a sense of what those might be like by viewing the informational webinars earlier in the application process.
You'll also complete a one week of training in a delivery station, where you'll have the chance to learn from existing DSP Program partners. You can see some success stories of the type of people you'll learn from on Amazon's DSP portal.
You'll also be given a comprehensive toolkit with everything you need, like daily processes, to help keep your business running smoothly. Plus, you'll get a comprehensive operations manual explaining how to process and track orders, on-road issue assistance for your drivers, and a dedicated business coach. 
Your coach can help with issues like expanding your fleet if you decide to expand later, for instance.
Step 5. Start your DSP business and hire delivery drivers 
Open routes will be assigned to you once you pass your training. A beginner DSP partner usually starts with five delivery vehicles and five drivers, so you'll have to quickly hire a team of Amazon delivery drivers.
When hiring staff, you should ideally look for people who have logistics industry or delivery experience. For example, hiring high-performing Amazon Flex workers — who work as independent contractors in the Flex program — is one smart move. 
Some other qualities to look for in a delivery driver include: 
Attention to detail
Great communication skills
Quick and consistent work
Positive attitude
Still unsure where to start? Try our handy checklist to set your drivers up for success.
You can see some of Amazon's DSP success stories online. Amazon has a dedicated program for veteran DSPs, for example, and you can read an account of one provider's experience.
The Amazon DSP page also has stories of other business owners, from an Amazon DSP owner with a team of 84 and a Miami, Florida, DSP managing a crew of 60.
How to optimize your Amazon DSP business with Circuit for Teams
Even before your new business is up and running, you'll want to make sure it's as efficient as possible. By fulfilling orders fast, you can deliver more packages, increase your routes, and stand out as a quality service provider, making it possible to scale up and earn more through the Amazon DSP Program.
Circuit for Teams is here to help.

Simply upload your delivery addresses, and the routing software figures out the most efficient routes for your drivers to get all of their deliveries done in good time. You can use Circuit for multiple drivers and get real-time tracking of each driver's route. Plus, you can add time windows and prioritize deliveries for important stops.
The best part is that you can track and manage everything in one place, simplifying each delivery.