9 minute read
4 Great Ways to Improve Delivery Service
How to deliver packages on time, making sure they arrive in one piece, improving customer service, and more.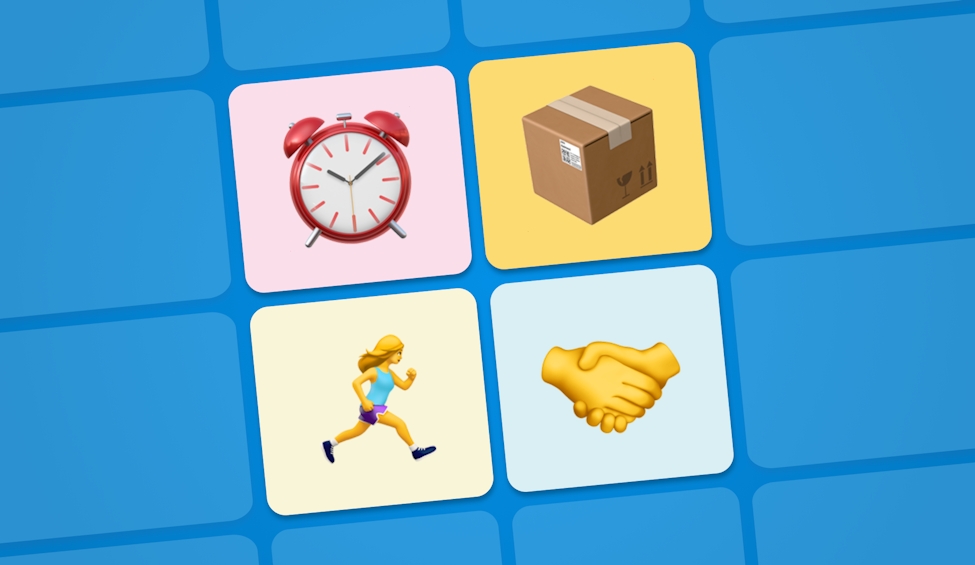 If you're looking to improve delivery service, you'll find a lot of advice online about what you need to change. This advice often includes ideas about which aspects of your deliveries to consider improving, but falls short when it comes to explaining why you should make those specific changes, which tools to use to implement them, and how the changes will affect the customer experience.
Typically, advice on how to improve delivery services focuses on planning and optimizing delivery routes, prioritizing orders, tracking drivers and deliveries, as well as getting feedback from your drivers on how the delivery process can be improved from their perspective.
This is all good stuff, but if your delivery company or courier service wants to reach a better delivery performance, it's also important to consider what customers want from your delivery service, because in the end, customer satisfaction is the final measure of success.
According to our research, the quality of the delivery experience directly impacts your bottom line, with 72.5% of people saying that a poor delivery would stop them from recommending a retailer to potential new customers.
And we surveyed 275 people who regularly receive packages, to find out which aspects of the delivery process they think is the most important. Our findings showed that, in order of importance, customer satisfaction improves when:
Packages get delivered on time
Packages get delivered to the right address and undamaged
Communication from the delivery service is clear
Delivery drivers are friendly
Below, we'll give you 4 ways to meet this list of customer expectations, along with details of the tools and features that Circuit for Teams gives you to help you make those improvements to your delivery process.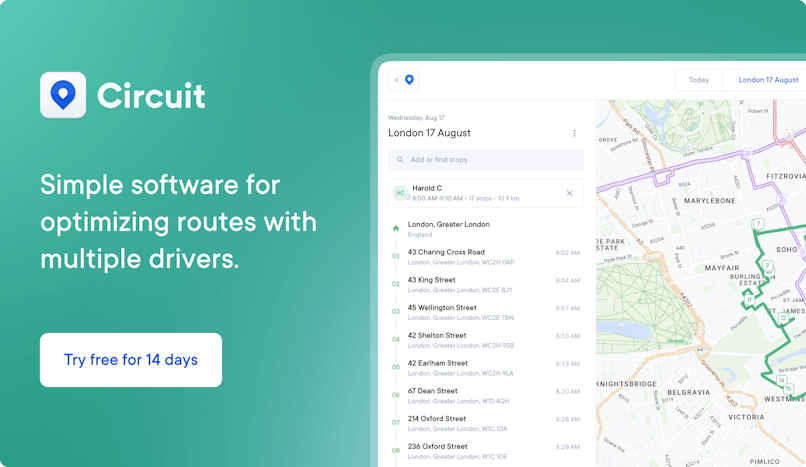 4 ways to improve delivery service
In another Circuit survey of 1,000 people, designed to learn about the impact of a poor delivery experience on customer behavior, we found that 26% had experienced a parcel arriving late, 13.6% had a package left in an unsecured location, and 13.4% received a damaged parcel.
These figures are in line with the findings of our research on what makes a great delivery experience and underline the need to optimize your delivery processes, improve the customer experience, and retain customer loyalty.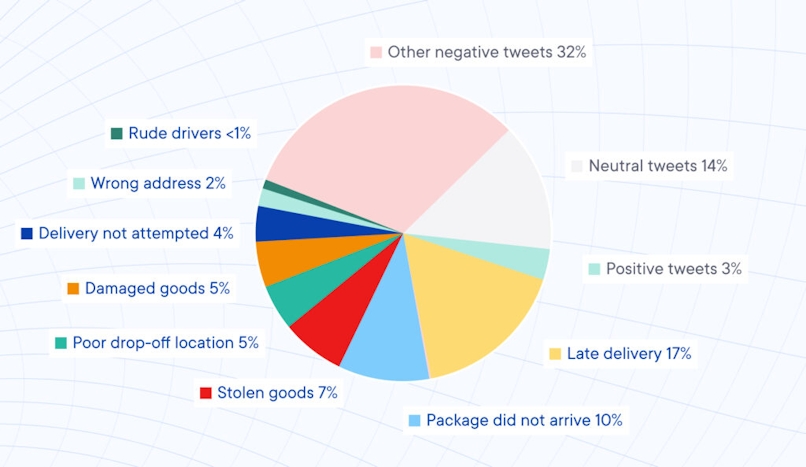 With this in mind, we have 4 tips to help you make efficient deliveries and increase customer satisfaction as a result.
Improvement 1: Delivering packages on time, every time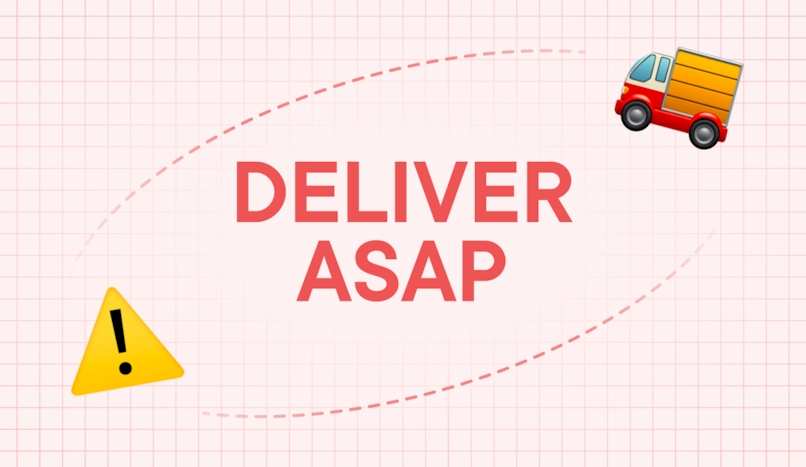 According to our survey, late deliveries have the biggest negative effect on customer experience, with 31.6% of people reporting "delivery driver arrives late" as their biggest frustration.

A customer who's kept waiting will quickly become upset. They may contact your customer service, who in turn will try to reach your driver to find out where they are. This will slow delivery times even more and cause further delays along the delivery route.
The first way to increase the efficiency of your delivery process and increase the likelihood that packages are delivered on time is to use route optimization. While you can attempt to optimize your routes manually, this is impossible to get right. To do it perfectly, you'd need:
In-depth knowledge of all the geographical areas and networks of streets your deliveries cover.
To mentally work out which order your deliveries should be made to cover the shortest distance in the fastest time.
And even then, you can't account for changing traffic. And if you have multiple drivers, who should do which route to minimize backtracking?
💡 Tip: This is called the "Vehicle Routing Problem" — we wrote a post about it, which you can read here: How to Solve Your Vehicle Routing Problem
This is impossible to do without some kind of software. Another option is to use free online route calculators. These usually allow you to work out routes for individual drivers one at a time, but leave you with the job of deciding which addresses should be grouped together to achieve the most efficient routes across your team. Also, most online delivery route calculation tools limit the number of stops you can add or the number of routes you can run.
How Circuit for Teams helps you deliver packages on time:
Circuit for Teams optimizes your delivery routes based on a simple list of addresses that you import into our web app. It optimizes routes for multiple drivers, giving you the fastest and most efficient routes right across your team of drivers, taking all the guesswork out of manually figuring out which delivery stops to assign to each driver and in which order.
It takes just a few minutes to calculate all your delivery routes, and when it's done, Circuit sends out driving instructions to each member of your team, which they can follow on their favorite maps app.
If drivers hit traffic along their route, Circuit for Teams automatically re-calculates the entire route with this new information and takes drivers around the delay in the most efficient way possible. This keeps drivers' eyes on the road and keeps them focused on driving safely without having to worry about finding the best route between each stop for themselves.
(It also has the additional benefit of lowering their stress levels.)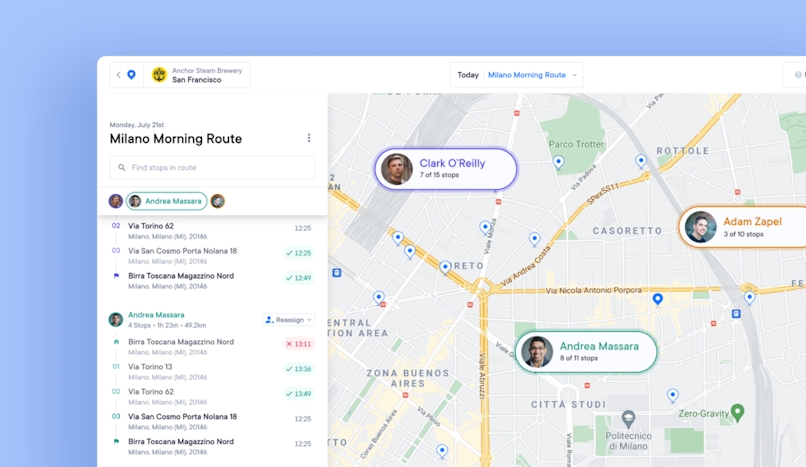 As you can see in the image above, Circuit for Teams also calculates estimated arrival times for each stop and sends out automated ETA notifications (by email or SMS) to recipients.
This prevents customers from contacting customer service because they're kept informed about when their package is due to arrive.
If there happens to be a delay, Circuit for Teams sends out an updated, real-time ETA notification to each customer with a new delivery time, so they can know when to expect it without contacting customer service.
The web app also keeps track of driver locations in real-time and gives you ETAs for their next stops. This reduces the need for dispatchers to find out where they are or when they expect to arrive at a certain drop-off point.
If you want to offer express or same-day delivery options to your service and still want to maintain delivery route efficiency, Circuit for Teams can also assign delivery windows and priority stops. This will override the other stops along the route, and make sure those orders are delivered first.
Improvement 2: Delivering packages accurately, undamaged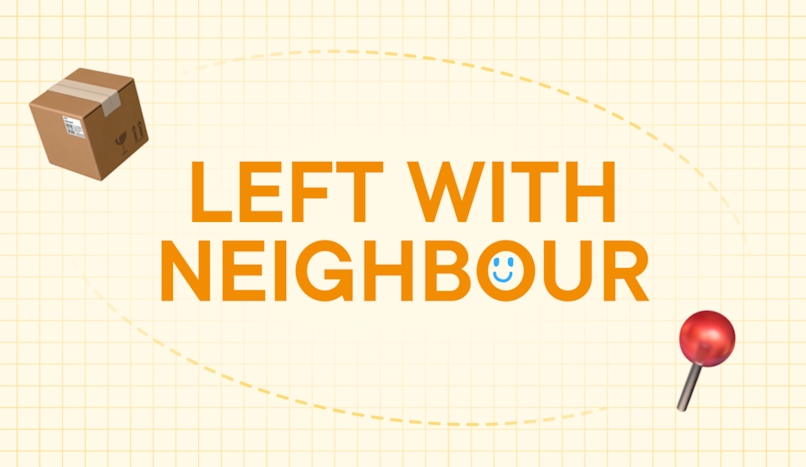 Just behind driver lateness come problems with packages that never arrive, get delivered to the wrong address, or are left in an insecure location.
Mis-deliveries of any kind are a quick way to increase your delivery costs because they demand that you go back and deliver the product again, and perhaps even replace an item that goes missing or gets damaged.
Naturally, you first want to make sure you have the right delivery address for each package. That's a given. But missed deliveries also happen when someone isn't home, meaning you have to return at a later time. To avoid this, you need to be able to record proof of delivery. This allows you to leave packages with neighbors, in the garden, in the doorway, or somewhere else.
With proof of delivery, you can give the customer info about where their item was left, so they can pick it up when it's convenient for them.
How Circuit for Teams helps you deliver packages accurately:
The first step in ensuring that Circuit for Teams has the right addresses for route calculation is the spreadsheet import feature. Rather than manually typing delivery addresses into the system, which can easily lead to errors, you simply upload your spreadsheet of delivery addresses in a single step.
And when your delivery driver arrives at an address with nobody home, they can use electronic proof of delivery on their app (instantly uploaded using their smartphone) to take a photo of where they leave the package.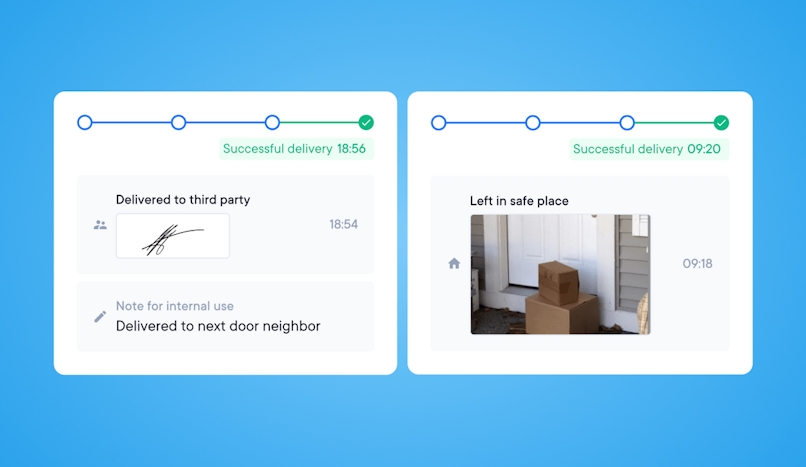 They can either stow a package away in a safe place or leave it with a trusted person while collecting an electronic signature on their smartphone.
Either way, this proof of delivery information is stored in the cloud and can be accessed so it's easy to track down the location and pick up the package.
Improvement 3: Clear customer communication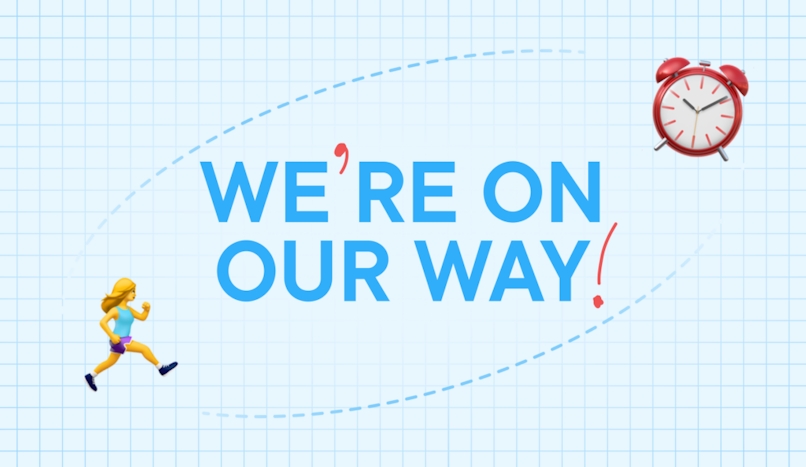 Here's a part of your delivery process that definitely benefits from automation. When customers are kept in the loop automatically, they're less likely to contact dispatchers or business owners to ask where their item is.
If you rely on a manual process to inform your customers of delivery ETAs or delays, this consumes a lot of time for dispatchers and drivers alike. It's a pain to safely answer calls or text messages on the road (for the latter, they need to pull over and get typing). This increases any delays even further.
How Circuit for Teams gives you helpful customer notifications: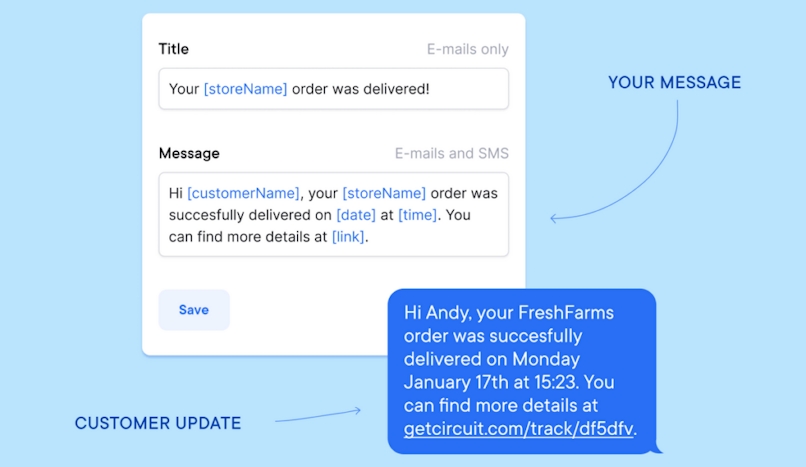 With Circuit for Teams, your customers can relax knowing that the ETAs are accurate and updated in real-time. They receive an update when their item has left dispatch HQ, and another when their driver is close. These can be by email, SMS, or both. No need for them to contact you.
Improvement 4: Make sure your drivers are friendly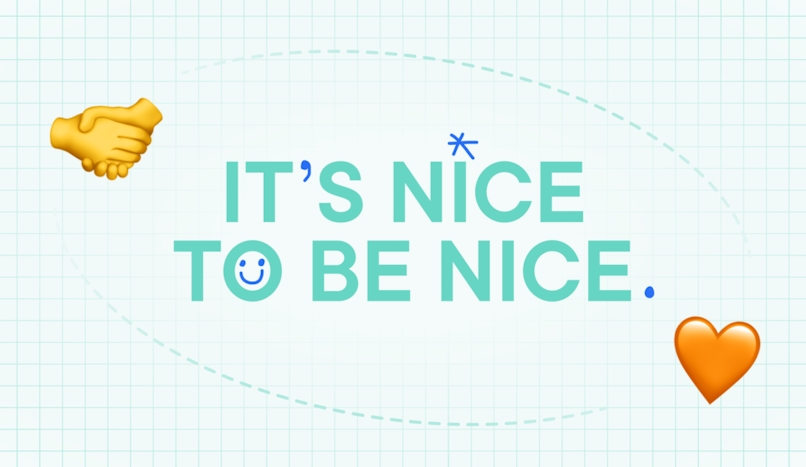 At first glance, it might seem that friendliness isn't really something that you are able to control as a business owner or dispatcher. But you can.
Obviously hiring drivers with an optimistic outlook and a can-do attitude to the job is an important step, but there are also things you can do to improve their experience of the job and minimize their stress levels.
Setting up an efficient and workable delivery system, preferably using route management and route optimization software, is a sure way of improving your drivers' day-to-day jobs. It genuinely makes their lives easier.
And people who feel valued by their employer will always be happier in their work. Improvements that reduce frustrations for your drivers will go a long way. For example, giving them reliable equipment, fair pay, and comfortable vehicles. These things, in turn, make it easier for them to give customers a friendly smile when they complete their delivery.
We've published a couple of articles that will help you here. Check out:
How Circuit for Teams helps keep your drivers happy:
Circuit for Teams reduces driver stress in a number of ways:
It gives them the guaranteed fastest route to follow.
It recalculates routes based on real-time traffic conditions, meaning they never feel like they are wasting time in their day.
It sends out automated customer notifications, so they can focus on driving safely and completing their route.
It gives them easy-to-follow delivery route directions they can follow on their own device, using their preferred mapping app.
It gives them advance notice on when their route will end, so they can plan their lives outside work easier.
When using Circuit for Teams, drivers have fewer mentally-demanding tasks to juggle, and that means they can have a more relaxed day. In turn, this reduces the need to rush and results in a better customer experience.
Circuit for Teams: Improving your delivery service by focusing on your customers' needs
Circuit for Teams gives you all the tools you need to improve your delivery service by meeting your customer's expectations, including:
Route optimization across your team of drivers to speed up deliveries and reduce delays.
Electronic proof of delivery tools to ensure safe delivery to the right location.
Automated customer notifications to give customers accurate, real-time ETAs.
A range of tools to automate complex tasks, reducing stress on drivers and improving their interactions with customers.
Are you looking to improve delivery performance for your team of drivers? Try Circuit for Teams for free.