15 minute read
How to Start a Delivery Business in 2022
Demand for delivery services has remained high since COVID-19, making 2022 a great time to start your own delivery business. This guide explains how it's done.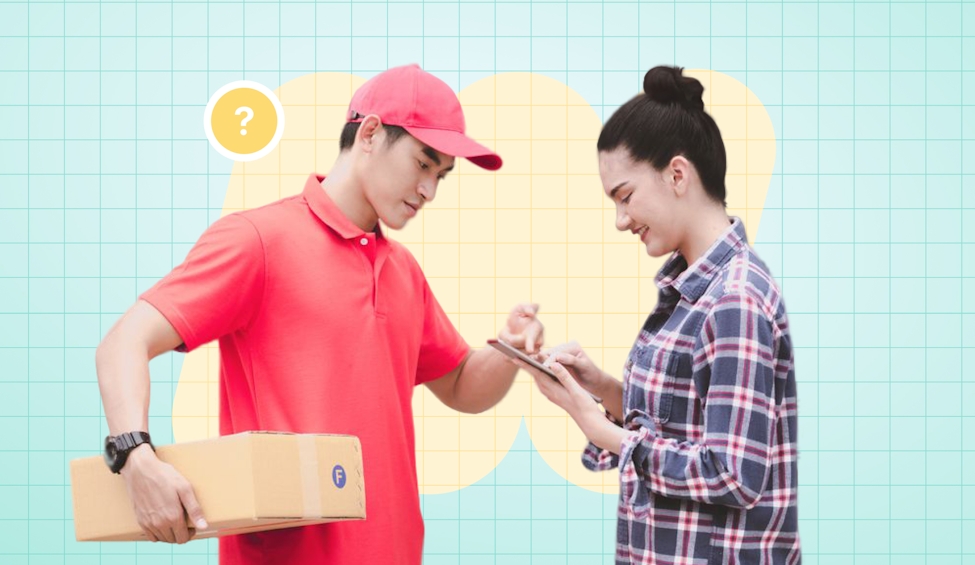 Demand for delivery services has grown in recent years. This guide explains how to start a delivery business in 2022 and highlights some tools that can help you succeed, like Circuit for Teams.
There's never been a better time to start your own delivery business. With the rise of e-commerce, more and more people are buying goods online, and that means there's a lot of demand for deliveries.
According to the National Retail Foundation (NRF), consumers are seeking a wider range of products online than in the past, forcing retailers and delivery services to keep up. 
People are always looking for ways to save time and money. The internet has given them an easy way of ordering everything from clothing to groceries right to their doorsteps.
Clearly, 2022 is a great year to jump into the delivery services market. However, starting a delivery business is easier said than done. If you want to succeed, you'll have to put some time, effort, and — of course — money into your venture.
You don't want your investment of money and finances to be for nothing. Only careful research, strategic planning, and the right tools and technology will allow you to get off to a strong start and maintain a thriving delivery business going forward.
This guide explains what you need to start a delivery business in 2022, covering everything from the possible types of businesses you can set up to the steps needed to get started. 
First, let's start by explaining why you should start a delivery business at all.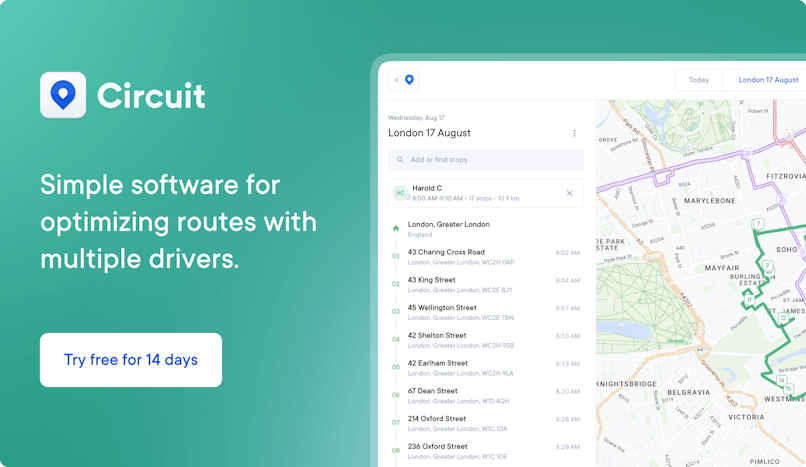 Why start a delivery business?
There are many approaches to starting a delivery business. For instance, you might launch an e-commerce retail business, like a florist's shop, and need to offer delivery.
Alternatively, you might start your own dedicated delivery service—for example, through something like the Amazon Delivery Service Partner (DSP) program. This allows you to deliver for Amazon while maintaining control of your own package delivery business.
You can even buy individual delivery routes. 
For example, with a FedEx Ground Pickup and Delivery (P&D) route, you can "own" a route and have exclusive access to that specific delivery territory, making money off packages delivered in it.
Delivery is needed in a lot of different areas and there are many ways to break into the business. You'll find plenty of opportunities!
With so many options for delivering goods, it's no wonder that people are starting their own delivery businesses. Other advantages of getting into the delivery field include:
Simplicity: A delivery business is pretty straightforward. You have one objective — to get goods to customers as efficiently as possible. The straightforward nature of a delivery business is appealing to many entrepreneurs who don't want to deal with a complex business structure.
Flexibility: The diversity of delivery business models available gives you a lot of flexibility as a business owner. You can start your delivery business in one niche and, if you want to, expand later (or transition completely). A lot of the trade tricks you'll learn in a field like package delivery can also be applied to other areas, such as food delivery.
Scalability: A delivery business is extremely scalable. You can start small, keeping your overhead costs and investment low as you test out the waters. Then, if you decide you like the work and want to expand (and make more money!), you can scale up your operations. Given the high demand for delivery services, scaling up is a realistic possibility.
Easy to control: A delivery business is also ideal if you want a manageable business that allows you to maintain good oversight. For instance, when you start out, you might just drive and make deliveries yourself. As you scale up, a tool like Circuit for Teams makes it easy to keep an eye on your operations — for example, by allowing real-time tracking of your drivers while they do their routes.
Promotes independence: Starting a delivery business can give you a lot of freedom. You don't have to work a traditional 9-to-5 hunched over a desk, and you can be your own boss. Plus, you can determine your working arrangements in line with your personal needs and preferences. If you decide to drive yourself, you can even enjoy the freedom of the open road (and your Spotify playlist of choice).
All those benefits aside, you're probably wondering, "Will a delivery business actually make me money?" We'll answer that below.
Are delivery businesses profitable? 
Of course, if you're going to go through the effort to set up a delivery business, you want to make sure it's worth your while. 
In short: How much money can you expect to earn?
The exact answer will depend on what type of delivery business you set up. As we've already noted, there's a lot of diversity in the delivery field.
Other factors that will influence your earnings include what types of goods you deliver, how substantial your operations are (the more you deliver, the more you'll likely make), and your location.
So, there's no one "right" answer we can give you when it comes to exactly how much your delivery business in 2022 can make. However, starting a delivery business can be plenty profitable. 
Major companies like UPS and FedEx make revenue upward of $50 million. A small independent delivery business won't come near that, of course. According to Zip Recruiter, delivery services professionals can make up to $142,500. So, a company employing such an individual would probably make upward of six figures.
The demand for delivery services has taken off in the last few years. And this demand doesn't seem to be subsiding, as people like the convenience of having their goods delivered directly to their doorsteps. For example, food delivery remains higher than pre-pandemic levels.
People get pretty much everything delivered these days, from their clothes and books to technology, sports gear, groceries, and more. There are even delivery services for niche areas like pet food!
Consumers love convenience, and delivery makes life a lot easier for consumers. You can expect a high demand for your delivery business — meaning good profits. 
Plus, demand from potential customers won't disappear. Technology continues to improve, so getting goods delivered will get even easier, faster, and more convenient.
Let's just say delivery isn't going anywhere anytime soon! If you start a delivery business in 2022, you're setting yourself up for long-term success in a profitable, in-demand field.
What delivery business makes the most money?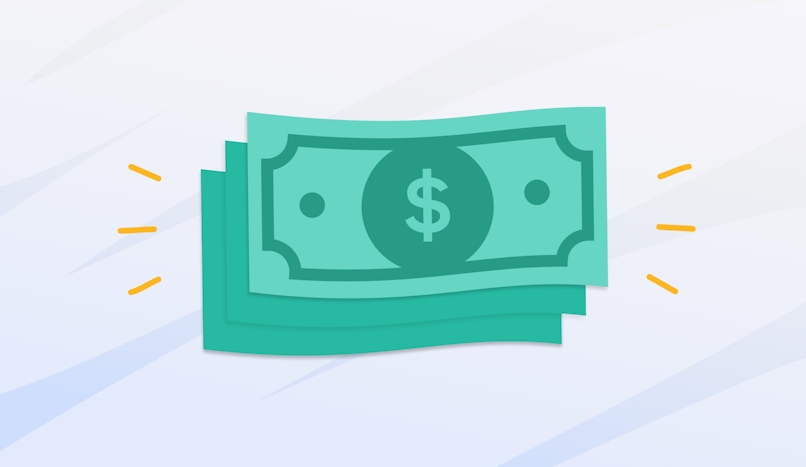 If you're starting a delivery service, you understandably want to make it as profitable as possible. 
So, what delivery business type will earn the biggest profits?
Here's the truth: There isn't one right answer to this question. 
Just like we can't predict exactly how much you'll earn with your delivery startup, we can't say which delivery model will be the most lucrative.
The answer depends on many personal factors, like where you live and the delivery market needs in your area.
For instance, delivery businesses in urban hubs like New York City, Chicago, or Los Angeles may make more simply because there are more people in a more concentrated space — meaning higher demand. Rural areas may lack this level of demand, with fewer opportunities to earn.
That said, there are a few verticals that are consistently in high demand. Grocery delivery and food delivery remain popular since the start of the COVID-19 pandemic.
When targeting a niche, think about what people need versus what they want. For example, people may need to have medicines delivered to them, making this an essential service.
The best way to get a sense of what type of delivery business might thrive in your region is to do market research. To do this:
Scope out competitors in the field and see what delivery services are in demand in your area. Ask yourself which services are popular and assess what they're doing right—for example, maybe they offer rapid delivery services. 
Identify service gaps in your area. Looking at competitors can also help you identify a niche that needs to be filled. For example, if your area doesn't have a FedEx delivery route, you might look into buying a route that fills this gap.
Survey others. Doing a community-needs assessment by surveying local consumers in your area is another great way to get insights into market gaps. This guide provides tips for performing a community needs assessment.
Now that you've identified an opportunity in starting a delivery business, let's get down to the details. How do you get started? Here's what you need to know.
Common types of delivery businesses
We touched on the great diversity of delivery business ideas above. Depending on what you want to concentrate on, your company could cart around everything from food to clothing to flowers.
However, there are also unique types of delivery businesses to consider. Some of the more common options include:
Standard delivery: Standard delivery services are popular among both private and business customer bases. These standard deliveries generally cover packages up to a certain weight limit, usually only non-hazardous materials. Standard shipped packages usually arrive in two to three business days and don't incur any special handling costs. They're generally the consumer's cheapest option. Since standard shipping rarely offers a time frame delivery guarantee, it can be the least stressful of all the delivery business options.
Speedy deliveries: Often, consumers want to get their packages more quickly than standard shipping allows. In this case, they may opt for speedy delivery services like same-day delivery or overnight shipping services. Rush and on-demand delivery options are also available, sometimes getting goods to customers in as little as a few hours (courier services are a great example of this). Customers pay extra to get their packages more quickly, making speedy deliveries profitable. However, this type of delivery business is also more stressful, as you have to get consumers their packages within the time period they've paid for.
Package deliveries: The term "package deliveries" is generally reserved for goods that are small, not valuable, and expected to be delivered quickly — usually within an hour. Restaurant meal delivery and food delivery services (like Uber Eats) fall under the umbrella of package delivery services. Most package delivery services are only offered locally, meaning you won't have to deal with long-distance logistics hassles.
Specialty deliveries: Some types of delivery companies specialize in niche fields, such as the transport of hazardous goods, like fuel, or sensitive goods, like medical samples. For example, COVID-19 test swabs need to be safely and securely transported from testing sites to labs. Specialty delivery usually carries added obligations and risks with it, which can make it more profitable than a standard package delivery company. However, it can also be more stressful than a basic delivery gig.
How to start a delivery business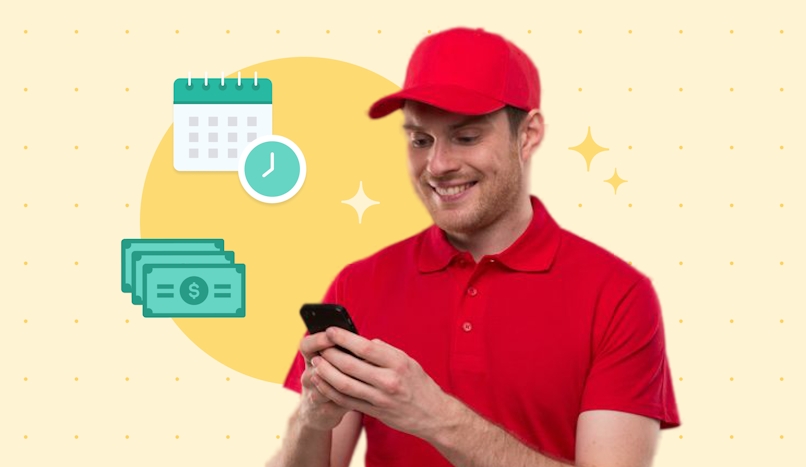 Once you've narrowed down your options and decided what type of delivery business to start, you can take concrete steps to make it happen. 
The exact steps for starting a delivery business will depend on the type of business you want to make.
That said, there are a few basic administrative hurdles you'll have to clear, regardless of where you live and what type of delivery you plan to do.
This step-by-step guide gives a general overview of getting your delivery business up and running.
Step 1. Come with a business plan
A business plan is like a guidebook to how your business will be structured and run, covering everything from a service description to the type of legal entity you create (like a limited liability company, sole proprietorship, S-corporation, or C-corporation). 
This document should include the following points:
Company description: What are you offering, who is your target audience, and how are you different from your competitors?
Market analysis: What are other local businesses in this space offering and how are they performing?
Organization and management overview: What legal structure will your business have and who will be in charge of running it?
Service or product line: What services will you offer and what makes them distinct? For example, will you focus on rush deliveries?
Marketing and sales: How will you get new customers (such as through social media ads)?
Funding request: If you need help covering startup expenses for your business, how much will you need and how will you pay it back?
Financial projections: How much do you anticipate your business will earn?
Step 2. Lock down the legal stuff 
The legal stuff is important, and you don't want to worry about anybody else taking your big idea or getting sued because of misinformation. So make sure you get it out of the way early.
Having a separate entity like an LLC or corporation helps protect your personal liability. 
This way, if someone sues your business, your private assets will be protected. 
Establishing a separate business entity also simplifies administrative tasks, like bookkeeping and tax filings with the Internal Revenue Service (IRS). Plus, it can make it easier to claim tax write-offs (like when you buy the supplies described above).
Once you have confirmation of a formally registered business, you'll also be able to set up a business bank account. This makes it easy to separate your business and personal finances. 
There are a few types of legal entities you can form, depending on your location. Common types of business entities in the United States include: 
Sole proprietorship
Limited liability company (LLC)
Corporation
Partnership
Each type of entity has its own needs in terms of points like reporting and tax filings, so you may want to consult a business attorney to see which entity is right for your needs. 
Step 3. Get the right licenses and permits 
Many people fall foul of the legal needs in creating a delivery business. After all, if you have a suitable vehicle, what's to stop you?
The answer: specific permits and licenses.
Do your research to understand what permits or licenses you need to deliver goods in your region. For example, in addition to a driver's license, you may need a commercial driver's license (CDL) if you're going to drive a larger vehicle.
Check with your state's relevant authority, like the Secretary of State or Department of Commerce, to see what administrative hurdles you need to clear. The relevant authority may vary between states.
For example, in North Carolina, you would apply for a courier service professional license through the Department of Commerce. You can try contacting your local Secretary of State (the body usually overseeing business registration in each state) to see who the appropriate regulatory body is in your area. Here's a list of all Secretaries of State.
You may also need special permits based on the type of goods you want to deliver. Suppose you want to start a food delivery business, you may need a food handling permit, depending on the municipality.
Be aware that failing to get the right licenses or permits can result in fines from the state or, depending on the offense, even the federal government. For instance, driving a large vehicle without a CDL carries federal federal penalties including fines of up to $5,000 and up to one year in jail.
You'll also need to address other administrative points, like getting insurance for delivery driving. Even if you're using a personal vehicle to make deliveries, be aware that private auto insurance rarely covers the use of a personal vehicle for business purposes, so you'll need additional insurance coverage.
Business insurance is another consideration.
Depending on the policy, this type of insurance can help protect your liability in case of issues like lost or damaged packages, for example.
Be aware that failing to have the right business licenses and permits can result in fines and other administrative consequences. While it can be tedious to figure out and complete the paperwork, it's essential!
The U.S. Small Business Administration (SBA) has a reference list of business permits and licenses according to each state that can get you started on your research. You can also look to your local county clerk's office for information.
Step 4. Find your delivery region 
Some delivery companies only focus on local deliveries (such as last-mile delivery, which gets goods into customers' hands), while others offer broader services. Decide how large of a delivery region you want to cover.
You might think that the larger the region you cover, the more money you'll make. But keep in mind that a broader delivery region also means racking up more mileage on delivery vehicles and, as a result, higher fuel costs.
Here are a few things you should keep in mind:
Population density: Consider population density in a given geographic area. For example, in a densely populated city, you might have enough business serving a smaller area. In rural locations, you might need to offer more far-reaching services to get enough clients.
Vehicle mileage: Consider how much stress you want to put on your delivery vehicles. A larger geographic coverage means more driving. This means more gas to pay for and more wear and tear on vehicles on a day-to-day basis, adding to your general maintenance costs.
Driver capacity: You want drivers to be able to cover their stops easily without having to stress about delays. The farther apart stops are, the longer it will take drivers to fulfill all their deliveries. Covering larger geographic areas could mean hiring more drivers. 
This added wear and tear can also mean more vehicle maintenance costs. Weighing the pros and cons of a more expansive delivery region will allow you to figure out what's right for your area.
Pro tip: Investing in a new location is risky. Before you do, make sure that it has potential by doing some research on its history. Find out what might be holding back this area from being successful as an online store or business hub for residents of your city!
Step 5. Find delivery clients 
Once you've got the essentials needed for your business, you can start catering to clients. The only problem is finding them from a standing start can be a struggle.
So how will you find them? This depends on what type of delivery business model you've set up.
For instance, if you partner with Amazon, they'll do the work of finding clients for you. Whereas, if you're fully independent, you'll need to secure clients yourself. 
Marketing is the answer.
A strong marketing strategy will allow you to reach new customers. First, decide what marketing platforms you'll use, such as social media, blogs, and placement in local newspapers.
Then, start creating content for these media formats. For example, if you're going to use social media, you might create one month worth of posts in advance. This will save you time later and keep everything consistent.
Toward this end, you should have a strong brand backed by a unique business name, logo, and slogan. To create a strong brand, develop a unified presentation: Choose a color palette and font that you use consistently across all marketing materials. Decide on the tone of your advertising—will it be casual or more serious?
Setting up a customer-friendly website is another great way to drive people toward your business. You can use a template website tool like Wix or Squarespace to easily create a website. Alternatively, you can hire a pro web designer. Your site should include details like your service area, rates, and what kinds of goods you deliver.
If you plan to accept bookings and payments through your website, you'll also need to have a secure payment platform. PayPal, Stripe, Square, and Authorize.Net are some tools that can help you set up a payment gateway.
You can also explore external marketing opportunities, like partnering with local businesses. Finally, don't discount traditional marketing methods, like ads in local media and business cards.
The U.S. Small Business Administration (SBA) has a handy guide to the many ways you can market a local business. The U.S. Chamber of Commerce is another helpful resource. You can also check if there is a local SBA or CO branch in your region, allowing you to get in-person assistance.
Step 6. Optimize driver delivery routes 
When delivering packages, you don't want your drivers to crisscross town. This is a huge waste of time and fuel! 
Say you have three stops to make. Stop A and Stop C are next to each other, 1 mile apart, but Stop B is across town, 5 miles away. If you drive from stop A to stop B and then back to stop C, you'll have to cover 11 miles. If you drive from stop A to stop C and then to stop B, you'll only have to cover 6 miles to make all the stops.
Instead, optimize your team's delivery routes so that they're logically planned according to location. A tool like Circuit for Teams can easily help.
This routing software makes it easy to optimize multiple driver routes, keep your customers updated, and get proof of delivery. The tool calculates the fastest driver route from point A to point B — saving you time, reducing mileage, and cutting down on fuel waste. 
Route planning also makes it easy to satisfy your customers by setting delivery time windows, giving them an exact time frame of when they can expect their delivery. These ETAs can also reduce waste.
For example, if the customer knows when their package is coming, they're more likely to be home to sign for it. The driver then doesn't have to double-back a second or third time to try to fulfill the delivery order.
A route planner like Circuit also offers other features that can make drivers' lives easier, like package finders, proof of delivery (POD), and delivery notes. 
All of this adds up to faster work, so you or your drivers can go home sooner.
Step 7. Manage your delivery team 
Managing a team of drivers means keeping them engaged and motivated. It all starts with training.
Set your drivers up for success by training them on the key components of their job, including customer service training, software training, process and professionalism training, and health and safety training. This guide provides more details on each point.
By giving your drivers the training and tools they need to do their work confidently, you encourage superior performance. A lack of training can leave your team confused and frustrated.
Circuit also makes it easier to manage a team of drivers — something you may need to do as your business grows! 
With Circuit for Teams, you can upload the delivery details (like a list of customer names and addresses) into the software using an Excel or CSV file.
The technology then plans the fastest routes for you using modern mapping technology. All you have to do is assign drivers their routes. The drivers can then access their routes with their mobile phones.
Circuit also offers real-time tracking, so dispatchers and delivery managers can check on drivers' route progress at any time. This gives all sides involved peace of mind and cuts down on needless texts, emails, or other communication.
Step 7. Get some basic supplies and tools 
Finally, if you're starting a delivery business, you'll need to invest in some basic supplies and tools. First off, you'll need a delivery vehicle to transport goods safely.
Consider what type of goods you'll be delivering and what volume you'll have to handle every day. You might want a pickup truck for bulky goods, for example, while a cargo van or box truck can be fine for package delivery.
When scoping out delivery vehicles, also consider things like mileage. A fuel-efficient vehicle can save you money on gas, which can be a significant expense for delivery companies.
In addition to your vehicle, you'll want some basic items to help with handling, from ratchet straps for securing cargo to a dolly or hand cart with wheels.
A cellphone is another essential item, allowing you to communicate with customers and give updates about orders. A mobile phone can also hold apps that make your delivery work easier — like a multi-stop route planner (more on that below). 
How Circuit saves your delivery business time and money
Ready to make 2022 the year you start your delivery service business? Trust the tips above to get you on the right foot!