11 minute read
Postmates vs Onfleet vs Circuit: Key Differences Explained
We take a close look at Postmates vs Onfleet vs Circuit, explaining the key differences and asking: how do you want to manage your deliveries?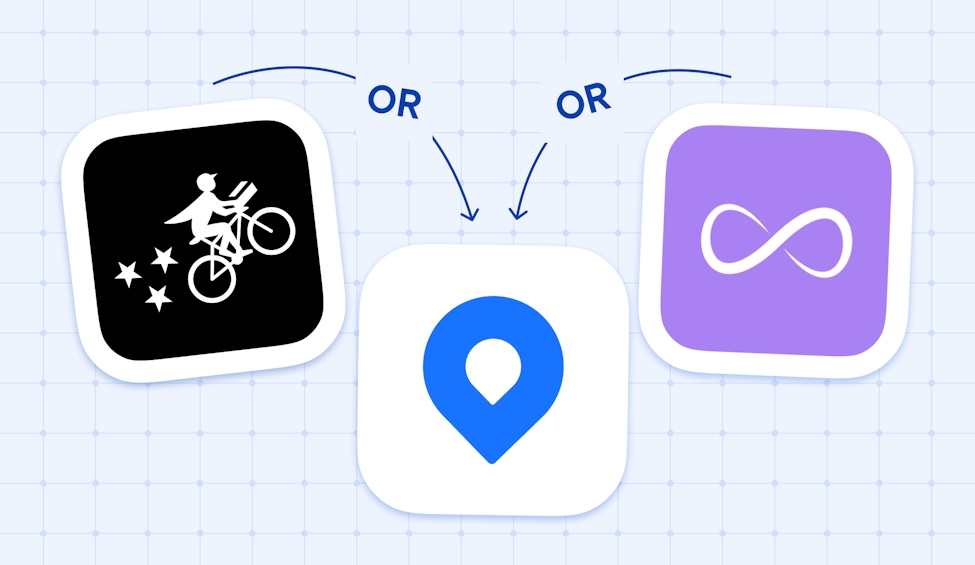 You can boost your growth overnight when you start offering local delivery to your customers. But what's the best way to add delivery services and fulfil those types of orders?
There are two main ways of doing this:
1. Outsourcing the delivery to "delivery on demand" courier services like Postmates.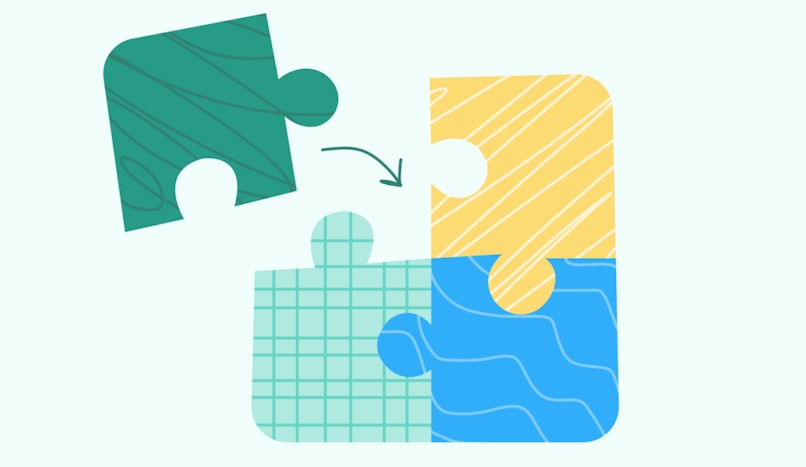 You simply sign up and list your goods on the third-party app. When someone buys, you get the order ready. A Postmates driver then picks it up and delivers it on your behalf.
2. Creating an in-house delivery service to match your business needs.
This cuts out the middleman. Now you're taking customer orders, creating delivery routes based on those orders, and hiring your own drivers (or training current staff) to make those deliveries.
While the first way of doing local deliveries sounds easier, it also isn't the most cost-effective way. This is because last-mile delivery apps (like Onfleet and Circuit) have changed the game. Even the smallest business can now quickly (and inexpensively) create in-house delivery teams.
And that's what we're discussing in today's post.
We'll take a close look at Postmates vs Onfleet vs Circuit, explaining key differences by addressing the underlying question facing businesses who want to offer delivery: what is the most cost-effective and customer-friendly way to offer local delivery?
Are you ready to see how you can use a last-mile delivery app to easily create delivery routes and start making deliveries to your customers? Start your free Circuit trial today.
Postmates vs. Onfleet: Third-Party Delivery Services or In-House Teams?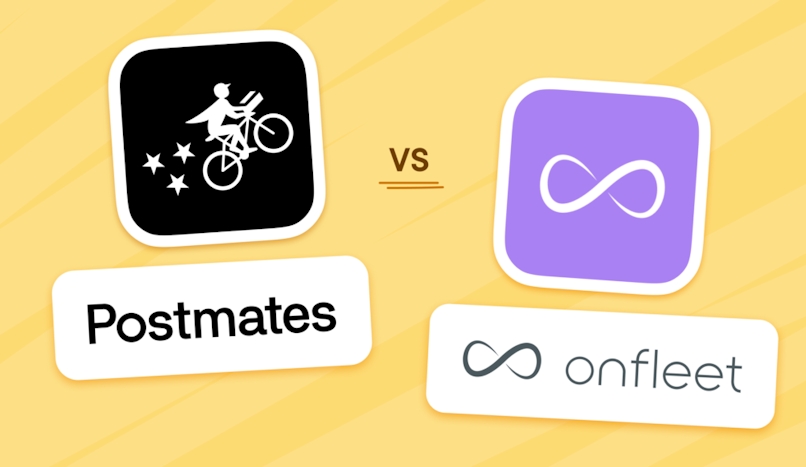 Postmates and Onfleet are simply two different types of platforms. One offers on-demand delivery services for businesses (typically restaurants or food outlets), and the other offers last-mile delivery features for any type of company that has its own delivery team.
Below, we look at those two types of services in more detail.
The Pros and Cons of Using Third-Party, On-Demand Delivery Services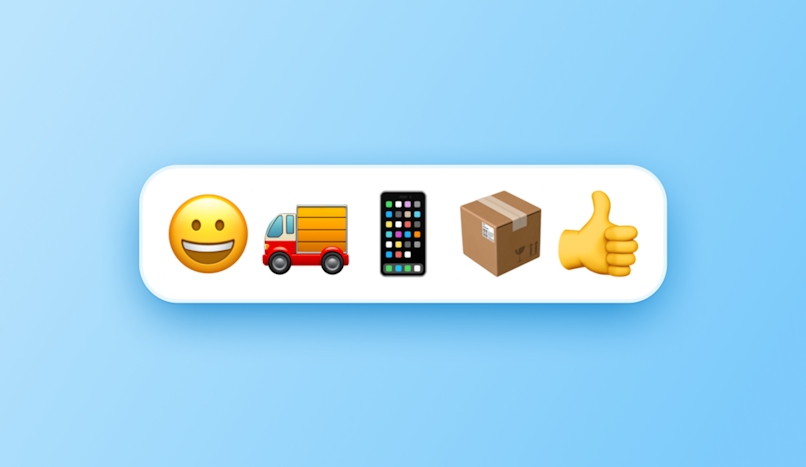 There are several different types of third-party delivery services available.
For restaurants, some of the more popular ones are Postmates, UberEats, DoorDash, and GrubHub. (For retail businesses, there are less options available, but services like Roadie and DropOff do cater to the retail industry.)
They all mostly have the same pros and cons.
First, let's look at the pros.
They are easy to get started with: For example, with Postmates, you just need to pick what kind of business you are, use their API connection to bring in your catalog, and you're up and running.
You get some exposure on their app: If someone is hungry but doesn't want to cook or go out, they'll open their Postmates app and see what looks good in the local area. When they're browsing nearby restaurants, they'll see you.
But there are significant cons to consider when using apps like Postmates.
On-demand delivery apps are mostly for restaurants. The more popular apps especially cater to on-demand food orders. While these platforms are expanding into new areas, it's a slow process. For example, Postmates does offer the Postmates Shop, where you can conceivably buy retail goods. But the roll-out has been limited, and depending on your location, it may not be a viable solution.
They are expensive. Postmates charges anywhere from 15-30% commission per order. Plus, your customer is paying a delivery fee. So it's more expensive for you to sell on Postmates, and also more expensive for your customer to buy through Postmates.
You're listed side-by-side with the competition. We mentioned that you get exposure on the app. That's true. But so does your competition. And with the market being competitive, you're now going up against similar businesses in the same area who may lower their prices to get more orders.
You don't have control over the last-mile customer experience. Perhaps most importantly, is that when your customer buys from you, and you give the delivery to a third-party driver, you lose control of the customer experience. If the food is delivered late or is mishandled (spilt over) that reflects poorly on your business.
The Pros and Cons of Building Your Own Delivery Team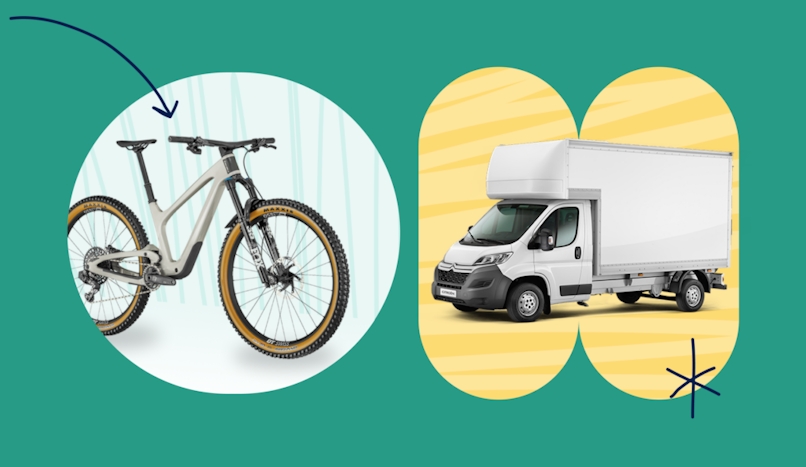 We looked at the pros and cons of using a third-party delivery service, so now let's talk about the pros and cons of building your own in-house delivery team with the help of delivery software like Onfleet and Circuit.
First, is it truly more cost-effective to build your own delivery team? Here's Onfleet's pricing:

Onfleet charges a flat rate per month, and then has an extra charge if you need to make more deliveries than you're allotted. So whether or not Onfleet is cost-effective for your business will depend on the number of deliveries you need to make.
For example, if you're at the Premium level, you're paying $349 per month. This flat rate gets you important last-mile delivery features like route optimization and customer order tracking. It also gives you 2,500 tasks. That means you can average about 625 deliveries per week.
But if you're a small business who only has two drivers making around 100 or so deliveries a week, that means you're paying the same amount as a company with four drivers making 600 deliveries per week. If you go over your amount of tasks, you're charged an extra .18 per task.
Note: You could go to Onfleet's Starter plan, but then you lose critical features such as route optimization, which we cover in detail below.
In short, Onfleet may indeed be an economical option for large couriers or businesses with several drivers making hundreds upon hundreds of stops per week. But it's going to overkill for the kind of businesses who are usually considering using Postmates in the first place — businesses such as local cafes, restaurants, breweries, florists, and bakers.
For an Onfleet alternative, consider Circuit for Teams.
Circuit for Teams is a route optimization software and delivery management app, which is used by multi-driver delivery teams. Unlike Onfleet, our pricing structure is based on how many drivers you have — not how many deliveries you need to make.
This means you could have two drivers making 200 stops total per day and pay $120 a month, compared to Onfleet's $619 per month (the flat rate plus the overage rate for making those extra 1500 deliveries that weren't covered). That's a saving of $500 by using Circuit for Teams.
But what do you get with Circuit for Teams? That's what we cover next, including real life examples from our customers.
So, in summary: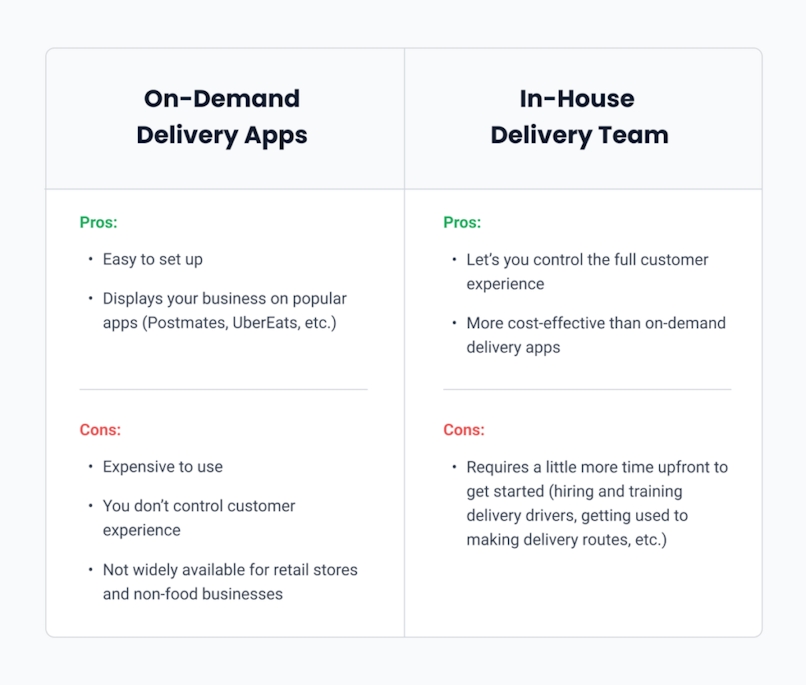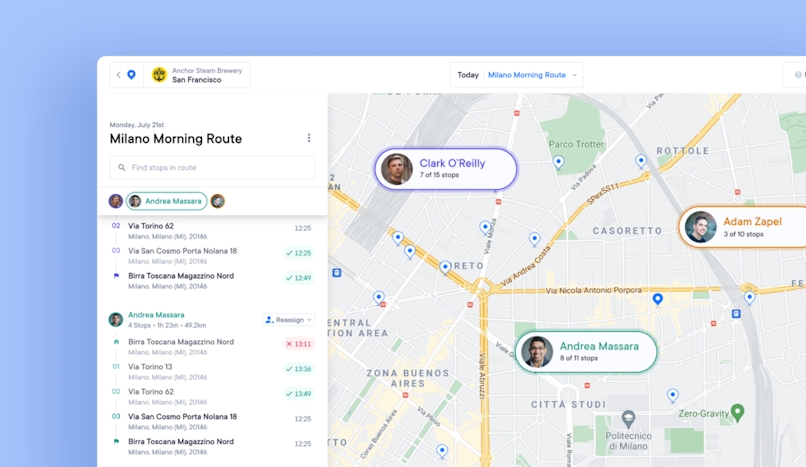 To set up last-mile delivery services, you'll need a few things in place:
A way to make a fast and efficient route for your delivery drivers
A way to monitor the routes in the progress so you can make changes as necessary
A way to keep your customers up to date on their delivery status
A way to collect proof of delivery when the driver makes their stop
Creating and Optimizing Delivery Routes
You can use Circuit for Teams to quickly optimize your delivery routes. There's no limit on how many routes you can make in a month, and your delivery routes can up to 1,000 stops per route.
Circuit customers like how our route optimization software helps save them the time they would have otherwise spent on building a route.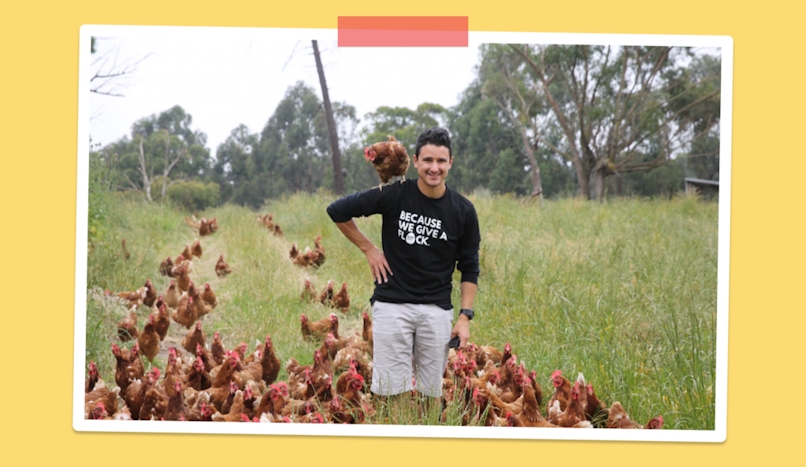 Zac Burd of Burd Eggs — a free-range egg supplier in Melbourne — saves 30+ hours a week in payroll by using our route optimization tool to quickly build fast and efficient routes for his drivers.
Before finding Circuit, Zac spent at least 5 hours per week planning routes manually. Even worse, try as he might, those routes weren't actually optimized for speed or efficiency. So he was spending an hour every night making routes for his drivers that weren't ideal.
With Circuit, you can create a fully-optimized route in a few minutes.
You can either manually add stops to Circuit to make a route, or upload an Excel spreadsheet of all your stops. Uploading an Excel spreadsheet is faster and more efficient, but businesses also like the flexibility of adding stops to the route directly on the mobile app.
Another one of our customers — a prescription medication courier service — likes how easy it is for drivers to add new stops. This is because their couriers sometimes have last-minute orders to pick up from pharmacies, which need to be factored into the routing plan.
Adding Priority Stops and Time Windows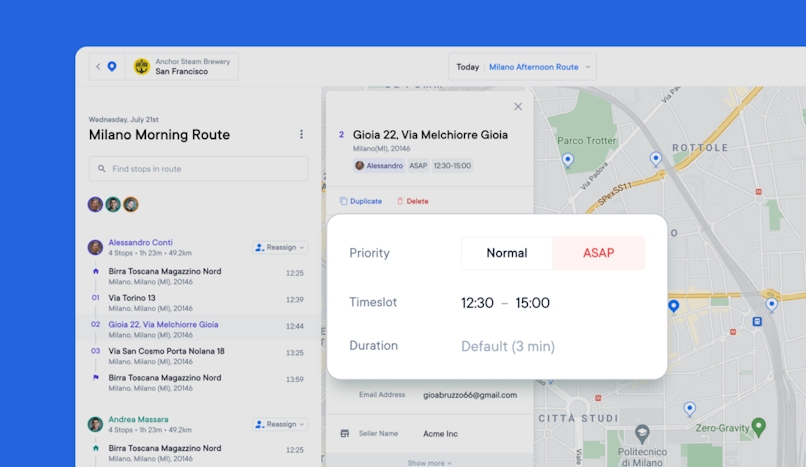 Once your addresses are added into Circuit, you can customize the route before optimizing it.
This means setting any priority stops or time windows.
Priority stops are when you want any given stop to come first in your route.
Time windows are when packages need to be delivered by a specific time. One of our customers — a local retail market in Argentina — uses time windows so they can deliver all of their business-to-business orders before lunch hour and then all of their business-to-customer orders later in the day.
Once your route is customized, you can let Circuit optimize it for speed.
Quick note: Circuit for Teams is made to work with single driver teams and multi driver teams. Just select how many of your drivers you want to handle a route and then our software will divide the stops up between them as efficiently as possible.
Monitoring Routes in Progress and Giving Delivery Updates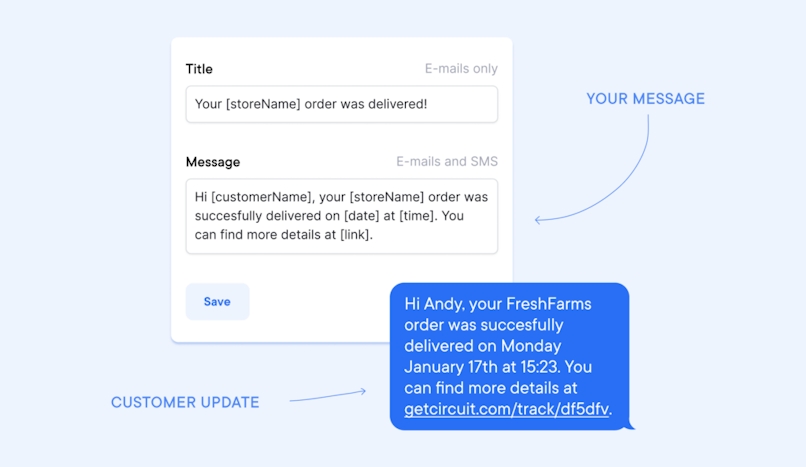 When you use Circuit, you can monitor routes that are in progress in real-time. This helps you adjust routes throughout the day, or give a customer information if they call about their order.
But if you're using Circuit for Teams, you can also share real-time delivery updates with your customer. They can get two notifications; either an SMS message, email, or both. You can now customize these messages to include whatever information you'd like, and in any language.
The first message goes out when your driver starts their route. It gives your customer an ETA based on the optimized route calculated by Circuit.
The second message goes out when your driver is close to completing the stop. As the driver goes about their day, the ETA may change slightly based on unexpected traffic patterns or changes in the order of deliveries. That's why we send a second message to your customer as your driver gets closer to completing their stop.
By letting you monitor ongoing routes — and by giving your customer clear and accurate updates — all parties know where a driver is, and when a delivery will be made.
Collecting Proof of Delivery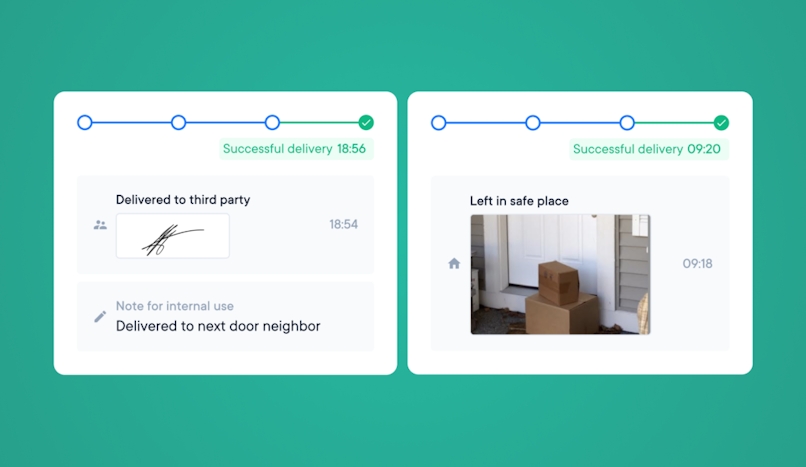 Collecting proof of delivery gives you, your driver, and your customer peace of mind that the order made it safely — and on time — to its final destination.
There are two ways your driver can use Circuit to collect proof of delivery:
Taking a photograph of where they left the delivery, and;
Collecting a signature on their smartphone with the Circuit mobile app
No matter which method they choose, a copy of the POD is stored in your Circuit account (in the cloud) — and sent to your customer.
One of our customers — a tiffin delivery service — saw lost orders practically drop to zero once they'd started using the Circuit for Teams proof of delivery feature. Owner, Sagar Dhaliwal, was able to cut down on the expense of making new orders and redelivering them.
A Last-Mile Delivery App That's Easy for Drivers to Use
Above, we covered the main features and benefits of using Circuit for Teams.
It's important to know you can use Circuit in two ways — on our free mobile app (which works for iOS and Android devices) and on our web app, which is compatible with all major browsers: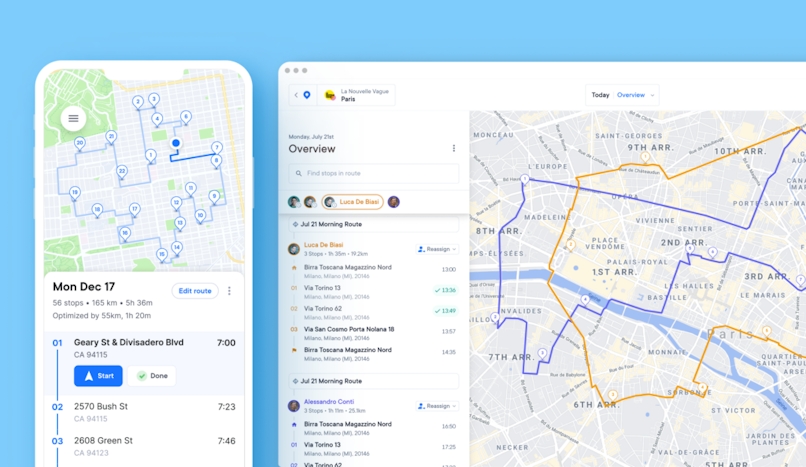 Generally, your drivers will use the mobile app, while dispatchers or managers use the web app.
When you create a route on the web app, you then assign it to the right drivers. The drivers open up their mobile app, click start route, and then our software automatically opens up the drivers preferred navigational tool, such as Google Maps or Waze.
The optimized route is fed seamlessly into those mapping tools, so the driver just has to follow the directions and mark a stop complete when they've finished it.
And if you need to change a route throughout the day, you can just make the changes on the web app and the driver gets the updated route on their smartphone.
Final Thoughts: Saving Money (and Giving Better Customer Service) with Your Own Delivery Team
While it may be appealing to quickly sign up for a third-party, on-demand delivery service like Postmates, the truth is it can be more cost-effective — and better for your customers — to create your own delivery process.
It just depends on what you're delivering, how many deliveries you need to make a day, and how many drivers you need to hire or train.
But thanks to tools like Circuit for Teams, you can streamline the last-mile delivery process.
With Circuit for Teams, you can:
Quickly optimize routes for multiple drivers.
Monitor routes as they're in progress.
Automatically send out custom updates.
Collect proof of delivery.
Want to see how easy it is to get started making deliveries? Start your free trial today.