10 minute read
ECommerce Trends and Statistics to Know in 2023
Prepare your eCommerce business for the future by learning about the latest eCommerce trends of 2023 and ways you can adapt.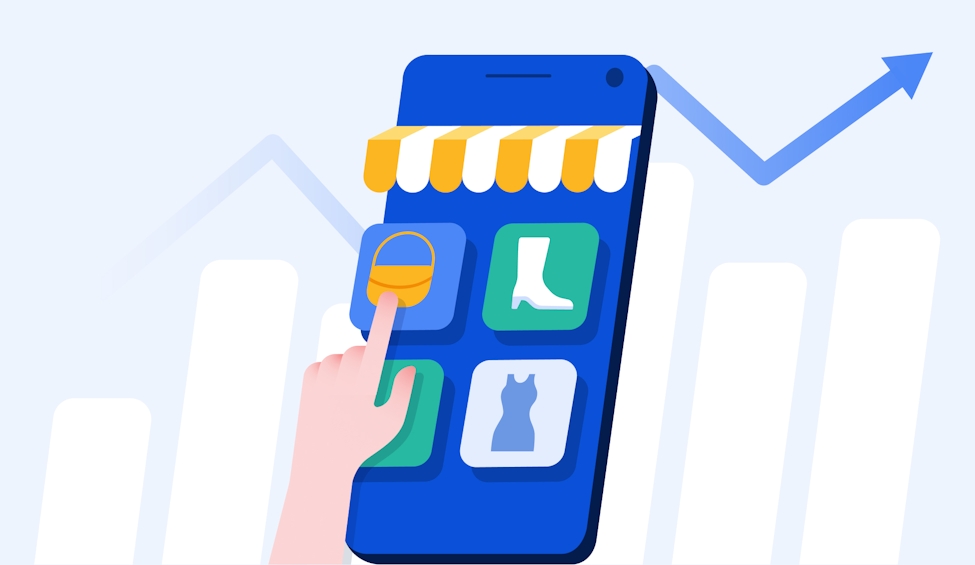 If your delivery business can't keep customers happy, you risk losing money to competitors who are more than willing to fill the gap. 
That's why it's important to look at how your business can offer a customer experience that blows shoppers away.
What that looks like is unique to your business, but it might involve fast shipping and easy package tracking with the help of a tool like Circuit Package Tracker. 
But how do you learn what customers want?
Here's the answer: By keeping on top of the latest eCommerce trends. 
That's where I come in. 
I'll discuss the top eCommerce trends to know in 2022, including key statistics that show where to gear your efforts when it comes to customer acquisition and customer support.
By the end, you'll have a big-picture view of the future of eCommerce, plus tips on how to take your business there in style.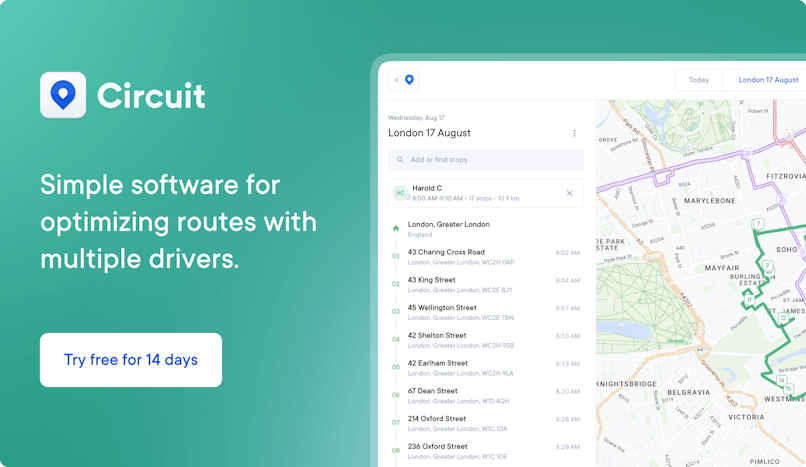 7 eCommerce trends for 2023
Here are seven top trends that eCommerce businesses should focus on — so you can deliver a customer experience that helps you make as much money as possible.
1. Voice search compatibility 
Voice search is when you speak into a device to search for a product or store rather than physically typing in words.
And as voice search software becomes more accurate with artificial intelligence and machine learning, more people are using it.
In fact, 27 percent of online users perform voice searches on their mobile devices.
That's because voice search can be easier than typing when multitasking. 
For example, you can do a voice search while your hands are dirty from cooking or even while driving.
Plus, 46 percent of voice searchers use the technology to find out the price of a local product, and 41 percent use it to find out what a local business sells.
So, if your eCommerce business is a local florist shop, for example, optimizing your online marketing strategy for voice search can help you gain an advantage over national giants.
Voice search also helps with the delivery side of eCommerce sales. 
Circuit for Teams, for example, lets delivery drivers enter new stops with voice search. 
You can say an exact street address or location, like "Bob's Auto Shop."
This hands-free option allows your delivery drivers to update routes on the go while keeping safe and staying on schedule.
2. More ways to pay 
Increasing conversion rates for online retail sales should be top of mind for eCommerce brands — and offering more ways to pay is one way to do that.
If you run an eCommerce site, you probably already offer basic payment methods, like credit and debit cards.
But online shoppers want more.
Recent stats from 2022 show that 18 percent of shoppers abandoned their carts at checkout because they didn't trust the site with their credit card. 
Another 9 percent said there just weren't enough payment options in general, and 4 percent said their credit card was declined.
Some payment options to look into include:
Stored payment information allows for quicker checkout with a credit card, debit card, or bank account information. Since March 2020, most shoppers who pay with a credit card complete their order without the card actually present.
Digital wallets, including PayPal, Google Pay, Apple Pay, Meta Pay, and Amazon Pay, keep getting more popular. Forty-five percent more shoppers said they used a digital wallet to make a payment in 2022 compared to last year.
Peer-to-peer payment apps, like Venmo and Zelle, have steadily grown in popularity, especially with younger shoppers. In fact, 21 percent of online shoppers said they avoid buying on credit, so these cash-focused options are big. 
Buy now, pay later (BNPL) solutions, like Klarna, AfterPay, and Affirm — also known as instant financing options — let customers pay for online purchases in monthly installments.
Try now, pay later options let customers receive the product and use it free for a trial period. The Amazon Prime Try Before You Buy program, for example, lets you order clothes to try on and then only pay for what you keep, allowing you to return anything you don't want without charge.
Cash on delivery (COD) allows your customer to pay with cash in person once their order has arrived. DoorDash, for example, lets customers in select cities pay with cash. An April 2022 study found that 47 percent of shoppers said it would be easier if they could pay for online purchases in cash.
Bitcoin and other cryptocurrency payment options are often added to an eCommerce site using a cryptocurrency payment service like BitPay or Coinbase. Some eCommerce platforms, like Shopify, have these built in.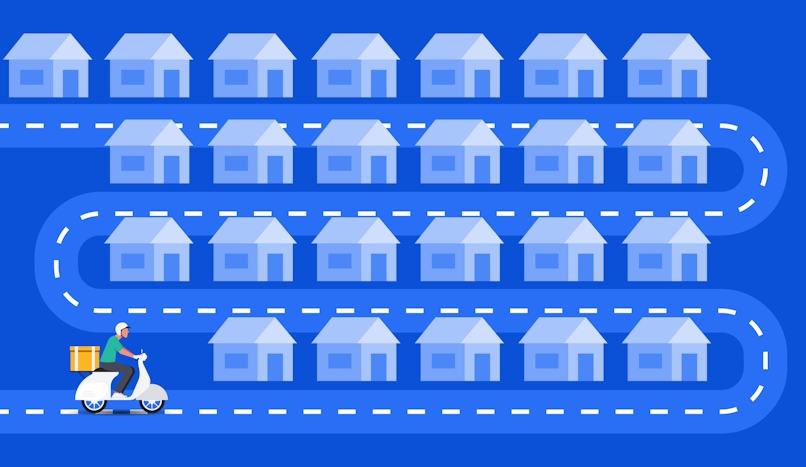 3. Sustainable package and shipping options 
If you run a delivery business, make sure to look into sustainable package and shipping options. 
Improved shipping sustainability can attract more customers, improve customer retention, and save money. 
Try these solutions:
4. Augmented reality shopping 
Augmented reality (AR) shopping is when an eCommerce store lets customers "try on" clothes or see demo photos of new products in their homes before buying. 
It's similar to virtual reality. 
While you're not fully immersed in VR, your online shopping experience is "augmented."
AR is also the technology behind those hugely popular photo filters that we see everywhere from social media platforms, like Snapchat and TikTok, to your regular smartphone camera.
For example, my husband and I have been using AR to shop for new hardwood flooring at Home Depot.
Powered by Roomvo visualization software, the Home Depot website lets you upload photos of your home or use a demo photo to see realistic overlays of Home Depot's flooring products.
The visualizer helped us narrow down our flooring options to two styles. 
Now, instead of paying for a bunch of samples or spending hours at the store, we can order just two samples to see in real life and choose one. 
Sweet!
Sephora also offers a Virtual Artist tool, which scans your face so you can virtually try on makeup.
According to a 2022 study, 80 percent of AR shoppers feel more confident in their purchases as a result of using AR, and 66 percent of shoppers who use AR are less likely to return their purchases.
What's more, 76 percent of consumers have already used AR — and of those who haven't, more than 50 percent said they hope to in the future.
5. Subscription-based shopping 
Subscription-based shopping has grown from direct-to-consumer (D2C) subscription boxes (like snacks of the month) and meal kits (like Blue Apron) to an entire industry.
Auto-replenishment options, like Amazon's Subscribe & Save program, make it easy for customers to re-up on consumables. 
It's an option for everything from toilet paper to dog food.
In fact, a 2021 report found that 68 percent of consumers already used a subscription service to buy household staples — with the most popular categories being personal care, home care, and food and beverage. 
Plus, 79 percent said they were interested in auto-replenishment services.
And metrics on consumer behavior show these programs can be pretty profitable.
When an eCommerce retailer adds a "repeat shopping automation" option, it leads to an estimated 33 percent increase in shoppers' spending.
For example, you might have subscription functionality on your website the way Replenium works for Safeway and Amazon. 
Or you could build your online store with a platform that offers built-in subscription purchasing options, like Shopify's subscription options.
6. Instant chat options 
Chat options on websites have been around for a while, and they're great. 
I recently chatted with Gerber to find out where my kids' favorite yogurt went (it was discontinued 😢).
To me, instant chat is faster than calling and trying to navigate a company's automated phone system. 
It's also easier to wait for an agent online than to listen to on-hold music over the phone.
And while I've never worked in customer service myself, I'm sure businesses would rather deal with customers (especially difficult customers) over an online chat than over the phone.
But that's just the basics of instant messaging for online customer support.
Online businesses are coming up with other creative ways to help customers with instant chat options.
When customers order from Instacart or DoorDash, for example, they can chat with their driver through the app. 
I've done this as a customer for various reasons:
Choose replacements for out-of-stock products
Receive updated ETAs for my delivery
Ask my Instacart shopper to add an item to my order
These options make it easier to do business in the mobile, fast-paced world of grocery and meal deliveries.
And that's not all.
Delivery businesses can benefit from offering instant chat options since customers won't need to bug your delivery drivers with questions or concerns. 
Instead, your customers can chat with a dedicated service team member — allowing your drivers to focus on driving and delivering.
What's in store for the future of eCommerce chat?
Automated chatbots backed by advancements in artificial intelligence (AI) are also being used to give customers on-demand customer service even when a live person isn't available.
Predictions say chatbots will become the primary customer service tool for about 25 percent of online organizations by 2027.
7. Customer personalization 
Personalization is huge in eCommerce — 80 percent of consumers say they're more likely to do business with a company that offers personalized experiences. 
A good way of personalizing the customer journey is to offer custom product recommendations. 
Amazon, for example, remembers your search history and purchase history to recommend related products.
But personalization can be much simpler than custom product recommendations.
Just using your customer's name can improve the customer relationship.
If you're a delivery business, for example, Circuit for Teams automatically personalizes your ETA notifications with your customers' names. 
The software uses an automated template, which draws from the customer data in your Circuit for Teams account.
And omnichannel personalization is the latest trend.
It means your online business can deliver a consistently personalized customer experience across each online sales channel — from your main website to your mobile app and promotional emails.
Instead of personalizing just the customer's name in your notifications, you can offer a fully personalized experience throughout your eCommerce company. 
In 2022, 35 percent of companies surveyed reported using omnichannel personalization. 
And 60 percent of executives are increasing their investment in personalization in 2022. 
Circuit for Team helps you further personalize customer experiences by letting your drivers store notes about individual customers. 
Next time you deliver to John Doe's house, for example, you can remember he wants packages left at the side door instead of the front porch.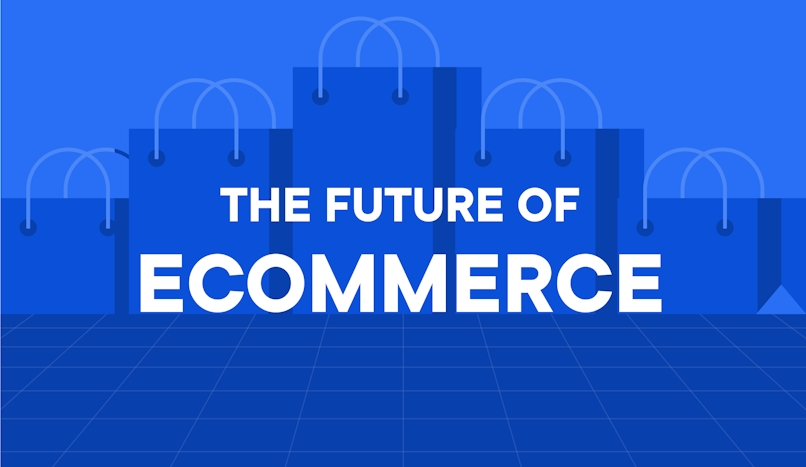 How can you prepare for the future of eCommerce?
The latest growth metrics for the eCommerce industry show that online sales continue to increase. 
The industry's growth has slowed down a bit since the huge surge caused by the pandemic, but regular growth is still happening.
Here's how to prepare for the future of eCommerce as a delivery manager.
Plan for slower eCommerce sales compared to peak surges during COVID-19
Now that shoppers are returning to brick-and-mortar stores, the eCommerce market has taken a dip.
And some companies are adjusting their strategies accordingly.
FedEx and UPS, for example, have discussed how many seasonal workers they'll hire for the upcoming holiday season.
While FedEx says they'll cut hours and consolidate facilities, UPS is going in another direction by sticking to the same level of service they had last year.
So, if you notice that your eCommerce orders are starting to slow down, consider how that might affect your delivery strategy going into this year's holiday season.
Think mobile-first when making decisions for your eCommerce store
The eCommerce industry is continuing toward a mobile-first direction. 
While desktop shoppers still hold the majority, that number is decreasing. 
Mobile shopping is expected to win out.
That means your eCommerce business needs a mobile-friendly online store that works well on smartphones and tablets.
Some ways to do this include:
Dedicating the same amount of content on your mobile site as your desktop site
Prioritizing visual content and checking that it looks the same across both platforms
Having a responsive web design that's easy to read on mobile devices like iOS and Android
Create a seamless experience between your eCommerce site and brick-and-mortar store
The research online, purchase offline (ROPO) trend is important to remember, too. 
People often find products they want online, then go to their local storefront and pick up the product in person. 
I do this myself for big purchases. 
When I bought my son's bunk bed, for example, we started by exploring the Jerome's Furniture website. 
He found the bed he wanted, and we went to the local store to make sure he actually liked it in person. 
He did, so we paid for it in-store and scheduled delivery without an online transaction.
As a business owner, you can respond to this trend by helping customers feel like your store is an extension of your website rather than two separate operations.
One way is to allow customers to track their in-store purchases through their online accounts.
Meet the demands of customers who want deliveries faster than ever
Finally, it's important to be aware that many customers expect a same-day delivery option.
Gig economy services like DoorDash and Instacart have shown customers how great same-day deliveries are, so demand is up.
And big names like Walmart and Amazon have improved their same-day services. 
Amazon now picks up orders from local retail stores and delivers them the same day, and Walmart reduced fees for their same-day services.
The same-day delivery market was valued at $4.8 billion in 2021 and is expected to grow to $14.5 billion by 2027.
A recent survey of 500 retailers found that 99 percent of respondents plan to offer same-day delivery within the next three years, compared to 35 percent already offering it.
Same-day deliveries are the way of the eCommerce future. So, if you don't already offer this service, it's time to figure out how to start.
TLDR; optimize your eCommerce deliveries
Now that you're thinking of the future of eCommerce, you can help your company adapt and make more money.
Where to start?
One way to make sure your eCommerce business keeps up is to adopt a bit of technology that gives you a leg up.
Circuit for Teams is that bit of tech.
The software helps eCommerce businesses optimize deliveries for a better customer experience, reduced delivery costs, and greater profits.
How?
Same-day deliveries, for example, can be easier to handle when you use Circuit for Teams to plan your delivery schedules.
Circuit for Teams also offers personalization features, voice search for your drivers, automatic ETAs, and more.