7 minute read
8 Customer Retention Strategies for Delivery Businesses
A good customer retention rate is key to your business's success. Here's what it means and how you can retain more customers.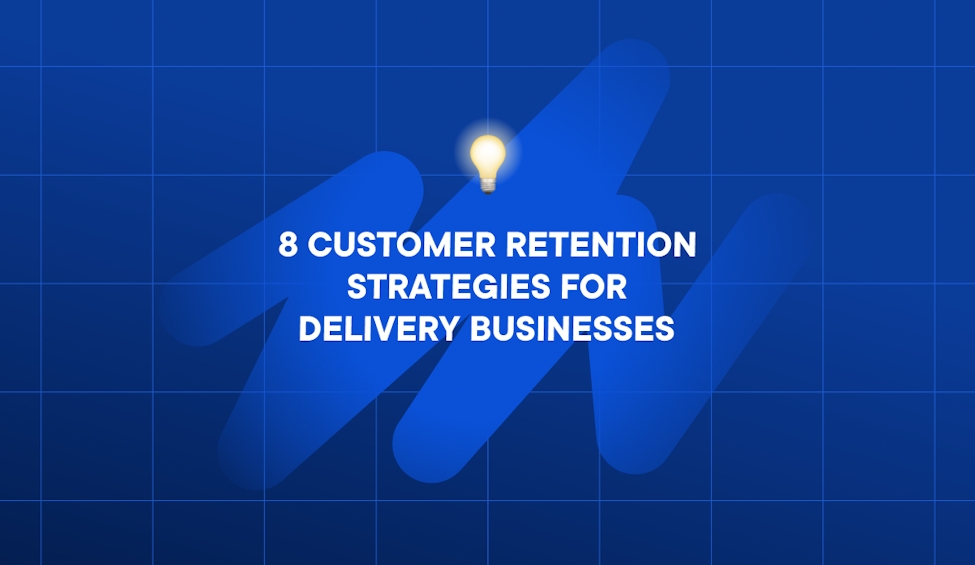 Wondering how you can keep more customers to help take your delivery business to the next level? Try Circuit for Teams free now.
Customer retention is extremely important for businesses looking to make more money. 
Some experts even believe businesses should focus on retaining their customer base just as much as on gaining new customers. 
For example, you might offer special discounts and incentives through customer loyalty programs to customers who have been with you for a long time. 
But does customer retention really help? And can't you just get new customers?
Research shows that increasing customer retention by just 5% can increase profits by over 25%. 
This is because the cost of customer retention is less than that of customer acquisition. 
In other words, retaining your current customers is probably cheaper than getting new ones. 
Think of all the firepower you waste getting customers to sign up with you. 
Customer retention can be cheaper and more effective in changing customer behavior if you do it right. 
But how do you do it right? 
Start by working toward improving your overall quality of service. 
Here are eight effective customer retention strategies that can help.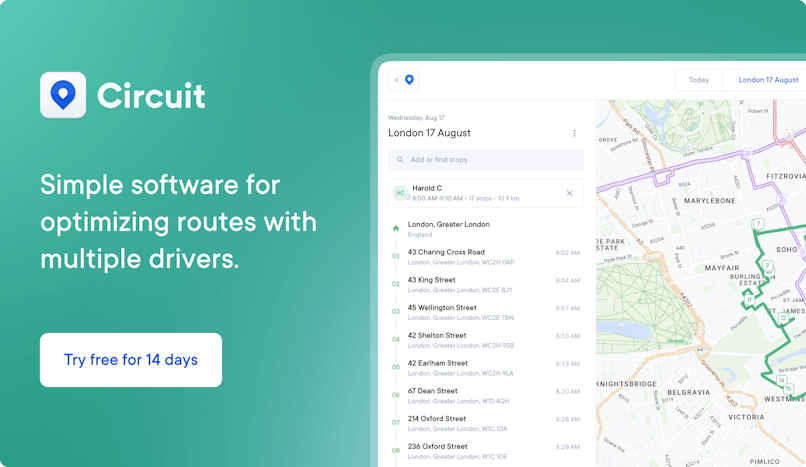 1. Put your customers first
To retain more customers, you have to cater to their needs and wants — and know where they are in the customer journey. 
This means getting to know how they feel about your service and what you can do to improve your customer relationships. 
Do this by collecting customer feedback after every delivery. 
Then, use this feedback to identify and solve pain points in your processes. 
Often, refocusing on driver training can help. 
As your customers grow, so should your training resources. 
For example, if you have new corporate clients, you need to train your drivers to deal with them. 
Office buildings might need drivers to file extra documentation before delivering orders. 
Office supplies and products, for example, might come with a final purchase receipt that the customer needs to sign. 
Besides this, it's important to keep reminding your drivers of the importance of being polite with your customers. 
A warm and friendly staff is the most important asset.
If you market yourself as a small, community-based business, you should train your drivers to make small talk and get to know regular customers better. 
You can even brief them on some talking points to help make conversation with customers from the neighborhood.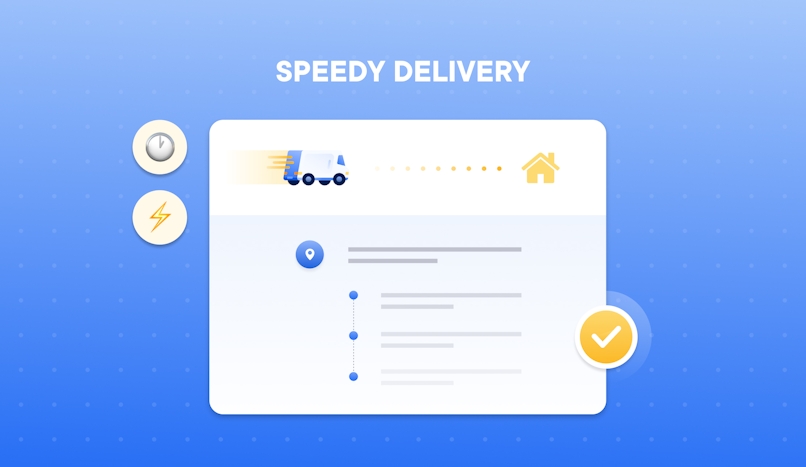 2. Make quick deliveries
Customer expectations regarding order deliveries are changing. 
Gone are the days when customers would place an order online and wait a week (and sometimes more) for their delivery. 
In fact, 62% of all US shoppers expect you to deliver free-shipping orders within three days. 
What does this mean for your business? 
There's a growing demand for fast deliveries, and serving it well can improve your bottom line. 
Besides this demand, it makes sense that better and quicker deliveries can make your customers happy and retain more of them. 
But how can you make your deliveries quicker?
Route optimization software like Circuit for Teams can help. 
Circuit for Teams is powered by intelligent AI algorithms that automatically choose the shortest and fastest routes for your drivers. 
This means faster (and more cost-effective) deliveries, wider smiles, and more loyal customers.
3. Be honest and open about issues
Not all customers are alike. 
While some might let a problem or two go or mention it politely in their feedback, others might be a little more blunt and vocal about their issues. 
Training your drivers to deal with difficult customers can go a long way. 
Offer standard responses to stick with during follow-up conversations when a customer just won't budge. 
For example, a delivery driver might: 
Apologize to the customer for the problem and assure them that they'll fix it 
Help them understand that they don't have the authority to offer refunds on the spot
Explain your process to them and assure them that your office team will look into their complaint
Have them talk to you or any other manager if they still won't budge
An important thing you should train your drivers on is taking responsibility. 
Being honest about problems and taking responsibility for them makes a business seem more trustworthy. 
Imagine this: Your delivery driver tells a customer that their package was delayed due to warehousing issues and that the company will work it out as soon as they transition into the new warehouses they just purchased. 
Doesn't this sound more honest and reassuring than a simple "we're sorry for the inconvenience"?
4. Allow customers to choose their delivery times
Allowing customers to choose exactly when they receive their deliveries can make their lives much easier. 
Choosing dates and time slots for deliveries makes for a more pleasant and convenient customer experience. 
Let's understand this better with the help of two examples.
Customer X needs a package delivered to their home, but they live alone and aren't home for most of the day. 
Their package is also too important to leave with the neighbors or on the porch. 
The most convenient option would be having their package delivered between 7 pm and 9 pm on weeknights when they're home. 
Customer Y owns an office and can only take deliveries during weekdays from 8 am to 4 pm. 
You can meet these customers' needs with a simple slot-booking feature. 
This feature can help you service your customers better by delivering within a given period of time. 
It can also help you plan your driver schedules better. 
5. Make tracking deliveries easy for customers
Making customers wait for deliveries without telling them when they're expected might bother them. 
Using delivery tracking software like Circuit for Teams can help you avoid this. 
This tool provides your customers with real-time updates on where their packages are while in transit. 
These services also usually come with a handy map view and an estimated time of arrival (ETA) feature that tells customers when to expect their delivery. 
6. Make sure the price is right
Apart from customer service, affordability is key for any service-based business. 
You can rethink your costing strategies by comparing your costs with your competitors. 
However, only do this with businesses that compare to you in customer groups and size. 
For instance, a bigger delivery business like eCommerce giant Amazon can make faster and cheaper deliveries because of its wide warehouse network and various delivery teams. 
If you're charging higher rates compared to your competitors, make sure that:
Your customers can afford them. Office spaces and businesses are usually more capable of adjusting to increased prices than households. 
Your service justifies your pricing. If you're charging customers a higher price, make sure they know they're getting quality services in the form of white glove deliveries and real-time tracking, for example.
7. Offer unique services
Customers will only stay with you if your services truly stand out. 
If you have limited services, your customers may have to go to other businesses to have their needs met. 
For example, if you don't offer cold storage facilities, your regular customers may have to turn to other businesses when they want temperature-sensitive products (like medicine or beverages) delivered. 
This puts you at risk of losing customers to your competition. 
You can solve this by asking your customers which services they'd like you to offer. 
Some intelligent analysis can also help here.
For instance, if you've been getting orders for too many freight (high weight and volume) shipping deliveries, getting bigger trucks to finish these deliveries faster is probably a good idea. 
In this way, you can use existing purchase trends to create and launch new products and services.
8. Collect customer feedback for constant improvement
Collecting and implementing customer feedback is a critical part of your marketing strategy — you can use it as a guiding resource to help shape your business's growth.
Customer feedback includes insights, issues, and input from people who've bought and used your products or services. 
You can use this information to understand what customers like and dislike about your business. 
This can allow you to expand on the good bits and reduce or eliminate the bad ones, improving customer satisfaction.
For instance, if your customer feedback indicates that most customers appreciate your delivery speed and efficiency, you can focus on running your delivery operations the same way. 
On the other hand, if customers tell you that they'd like you to improve customer response time, it may benefit you to hire more customer support staff. 
You can collect customer feedback through feedback surveys, usability tests, customer interviews, and social media comments. 
Why customer retention is essential for your business
Customer retention is important because getting new customers is more expensive than keeping existing ones. 
As a business, building good customer engagement strategies is important to keep your customers coming back to you.
Another advantage of retaining existing customers is that customers who make repeat purchases have more brand loyalty than first-time customers. 
As a result, returning customers tend to buy more often and spend more. 
Repeat customers are also more likely to make referrals for your business and become brand promoters. 
Your customer retention rate also reflects the experience your existing customers have with your brand. 
The better your customer experience, the higher your customer retention rate. 
This can help you improve the customer experience. 
In many ways, customer retention directly influences your customer lifetime value (CLV) — which is how much you expect customers to spend on your services.
You can measure customer retention using key metrics like your customer churn rate (CCR), which measures how many of your customers leave after making their first purchase. 
Here's how to calculate it: 
Churn rate = (total number of customers at start of the period – total number of customers at end of the period) / total number of customers at start of the period
Boost customer retention with Circuit for Teams
Customer retention is important for growing your business. 
From driving higher profits to getting customers to choose you over your competitors, customer retention programs can help you achieve your business goals. 
You can use Circuit for Teams to streamline your last-mile delivery process. 
Circuit for Teams can help your team make faster deliveries by optimizing routes for multiple drivers. 
You (or your delivery drivers) don't have to spend hours mapping out the fastest routes — our software can do that for you within minutes.
Circuit for Teams can also automatically send push notifications to customers, informing them about when their packages will be delivered. 
They don't have to wait by their door all day.
Use our software to optimize the delivery process, satisfy your customers, boost your customer retention rate (CRR), and collect other important customer retention metrics.